19 Nassim is at the beginning of the lifestyle and shopping belt on Orchard Road. Orchard Road is a shopping paradise and diners delight including hotels, shopping malls, banks, and shops are located along the road, with lively street views.
Closer to your home, you can go to Tanglin Mall within a 5-minute walk, which provides all the basic necessities. Such as a supermarket, clinic, store and children's store, fashion and sports stores, salons and natural health products, and eateries and cafes include a Starbucks store. Residents can also walk across the road to Dempsey Hill, a culinary paradise and another lifestyle center, in a park-like setting, perfect for hanging out with family and friends.
To continuous, view fabulous and high-end facilities of 19 Nassim to get more other interesting information. Don't forget to leave your contact, and we will contact you shortly!
19 Nassim Location Map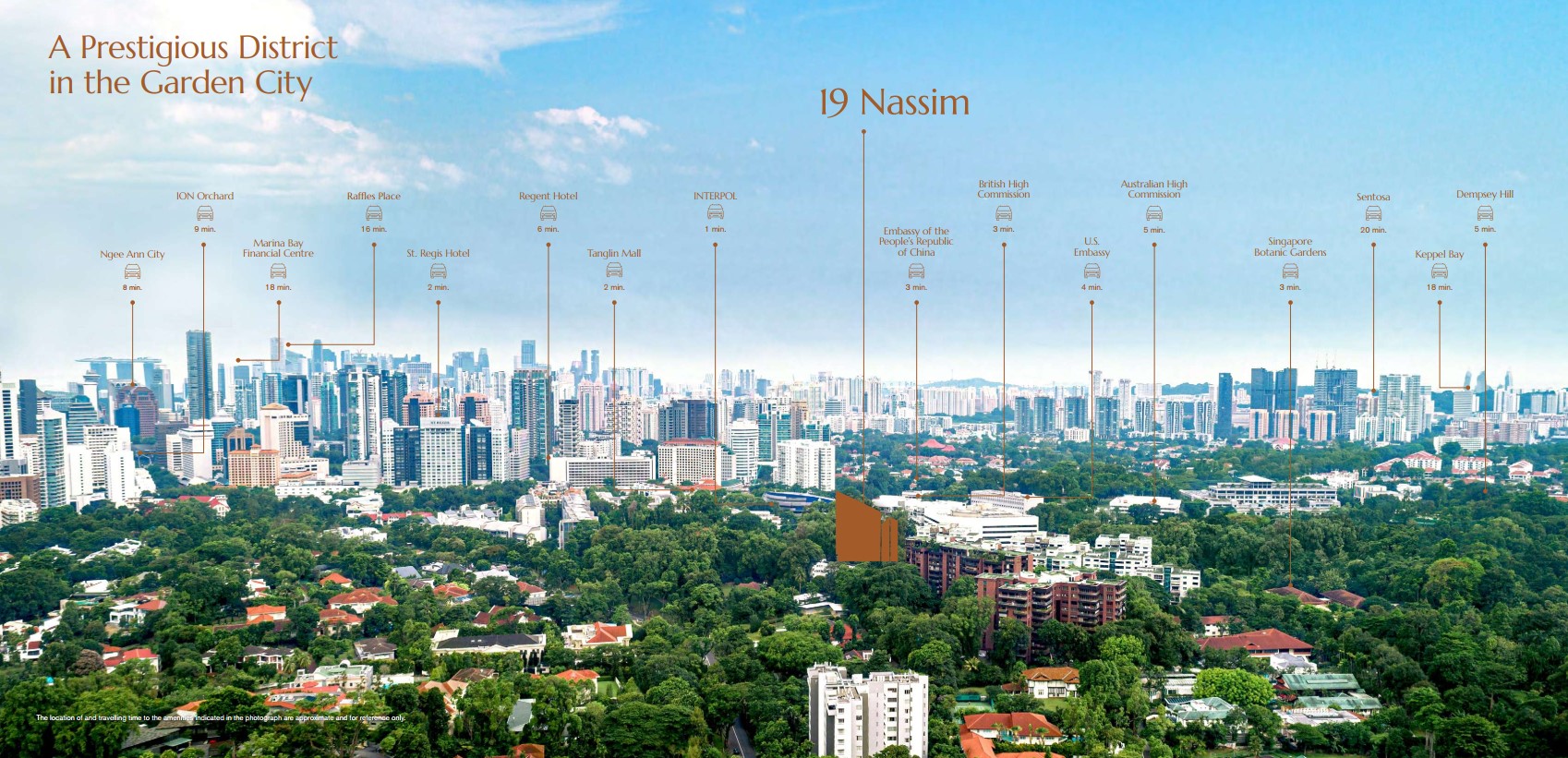 Elegantly Appointed Locale
A rare gem boasting an exclusive enclave of good-classbungalows, embassies, world-class hotels, luxury retail malls and the finest gourmet restaurants defines 19 Nassim as the address for the privileged and discerning.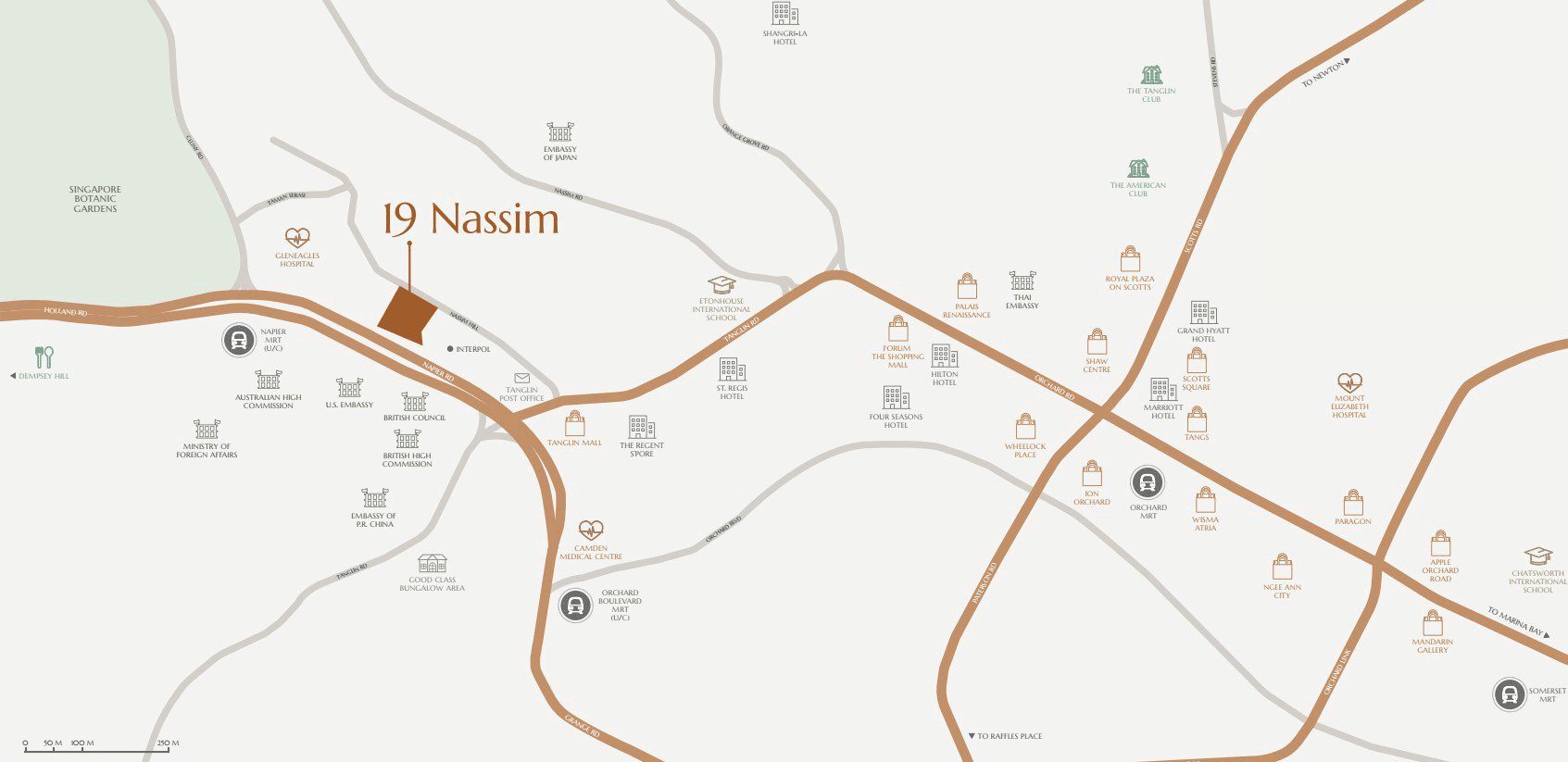 ---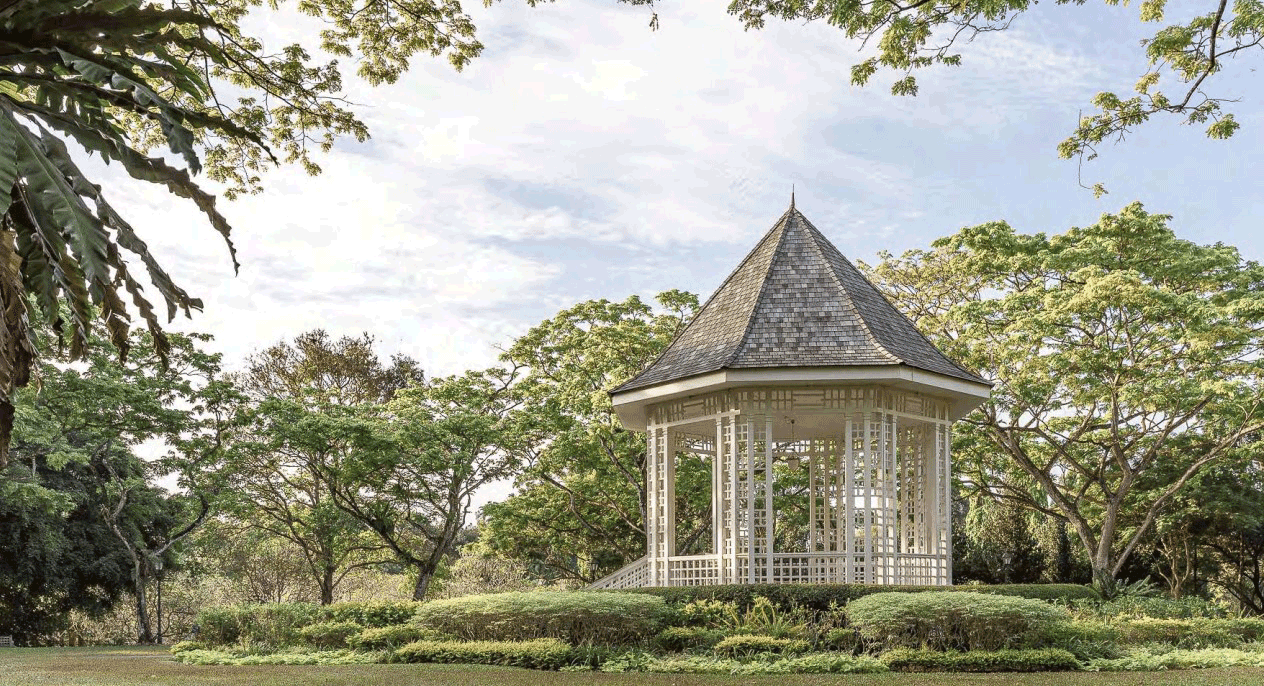 A Treasured World Heritage Site is Your Back Garden
Teeming with natural flora and fauna, the iconic Singapore Botanic Gardens, a UNESCO World Heritage Site, is an 82-hectare tropical paradise and a haven for the senses. Residents of 19 Nassim can enjoy one of the most loved tropical gardens on Earth as their very own.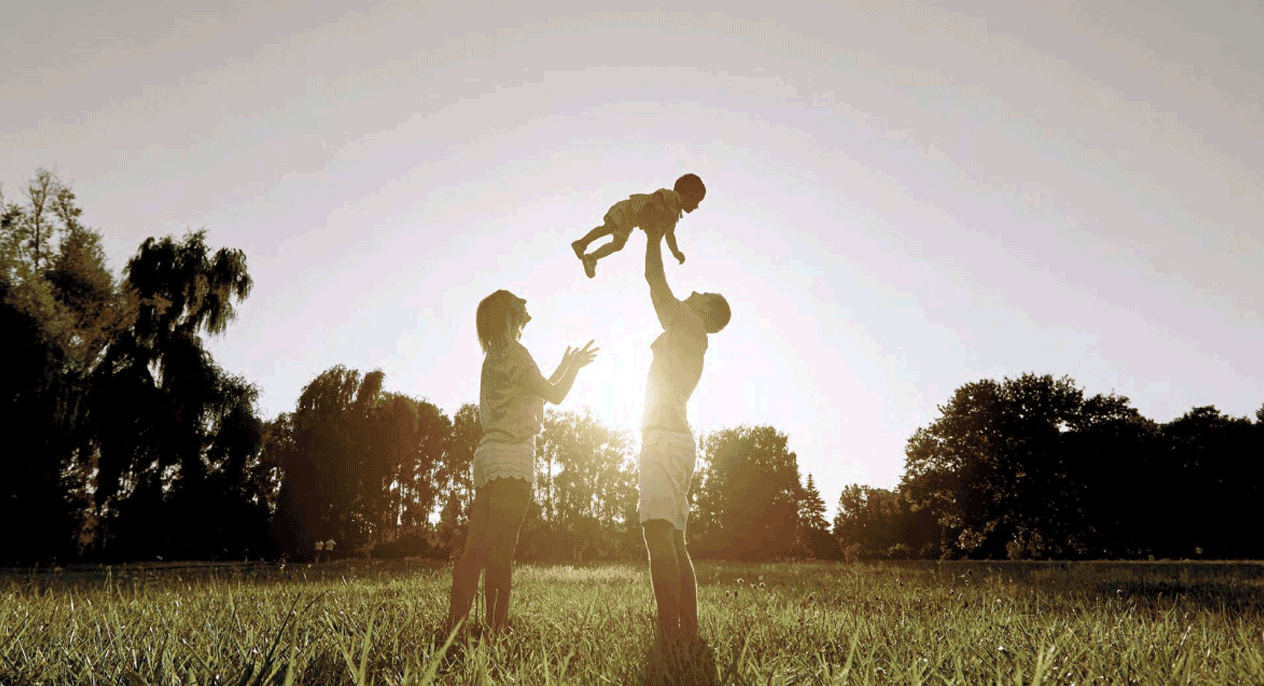 Become One with Nature
From the first glimmer of sunlight at dawn to the gentle fade of dusk, the Singapore Botanic Gardens simply captivates. Enjoy a picnic or concerts by the Shaw Symphony Stage or breathe in fresh air while strolling through the nature wonderlands of Orchid Gardens, Keppel Discovery Wetlands or the Botanists' Boardwalk and uncover a wealth of tropical treasures that guarantee a soothing experience.
---
Bespoke Brands and Michelin-Starred Restaurants Abound
Orchard Road's breathtaking array of mega shopping malls ensure that you can always surround yourself with the bustle desired. Peppered with the latest names in high fashion, bespoke luxe brands and Michelin-Starred restaurants, this world-class lifestyle precinct will always leave you with something to enjoy. After all, a five-minute stroll is all it takes for you to reach the heart and buzz of Singapore.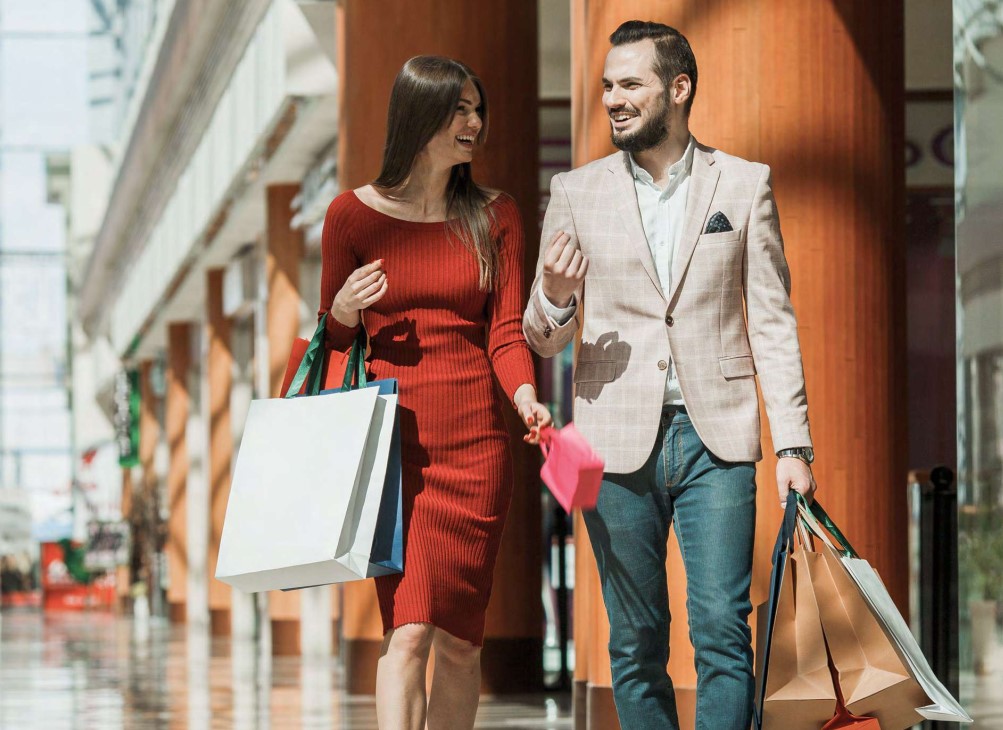 The City's Coolest Enclave
Dine out in style at Dempsey Hill which is located just a five-minute drive away from 19 Nassim. It's time to chill with Singapore's cosmopolitan community at hip art galleries, upmarket boutiques and chic cocktail bars. Also, there's always something for the family – think trendy restaurants, enchanting bistros and a smorgasbord of delightful delicatessens.