Immersed in 19 Nassim, you've stepped into a world where anything is possible to touch. You can be energized and relaxed at the same time. Here, things can be so simple yet indulgent. 50m lap pool will lull you in a picturesque calm, while more energizing workout at the spacious gym. Contemplate the green views of the garden and beyond right at your master bedroom. From now on, award yourself by the relaxation. Be recharged and rejuvenate for a brand new day ahead with undisturbed respite.
Every moment is captured in each room in your house. Are you ready to discover Units mix? A great design with a unique stylish can be highlighted in the smallest detail. Now, go to visit 19 Nassim Floor Plans!
19 Nassim Site Plan
Level 1 - Lobby Level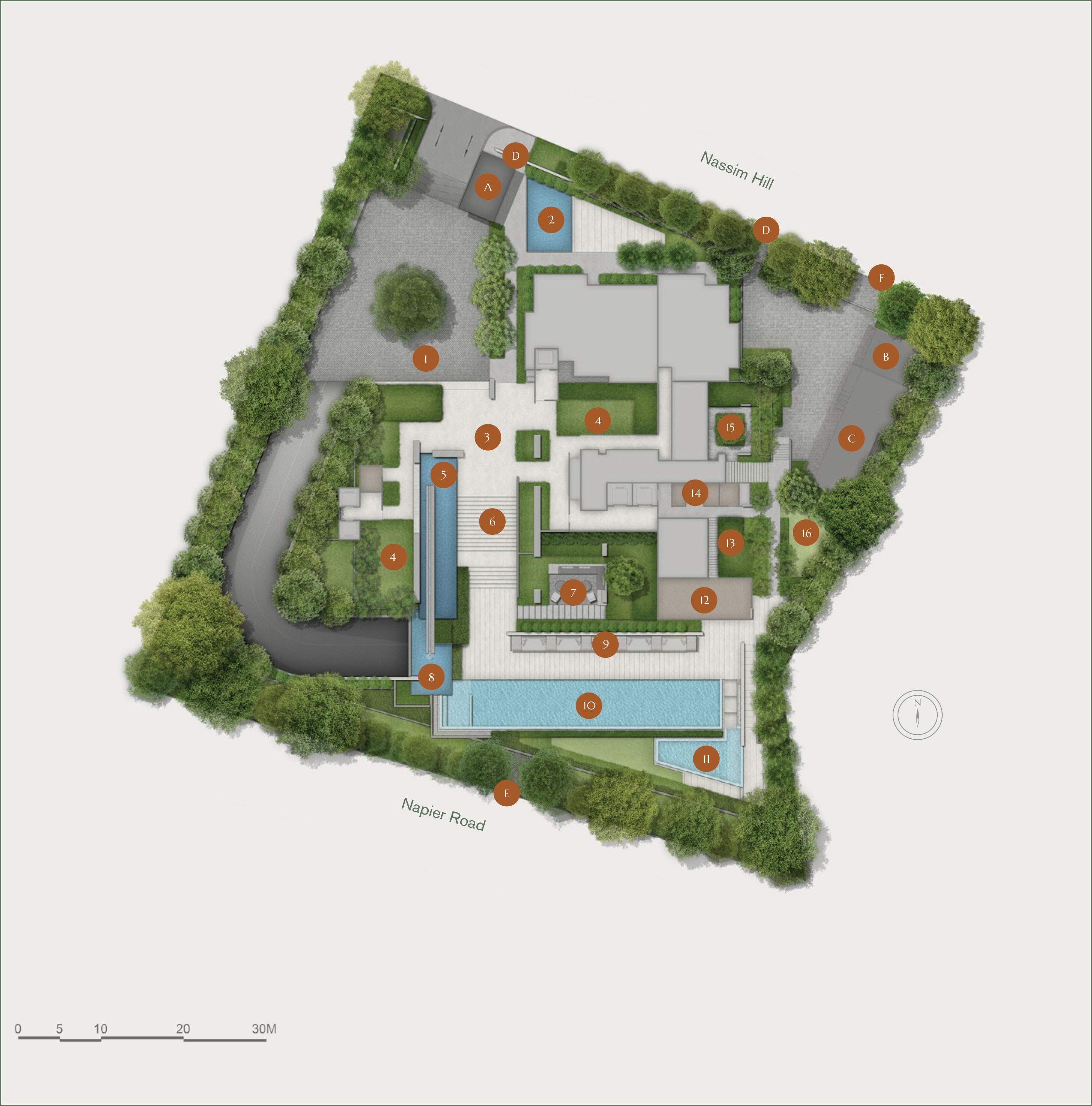 Lobby Level
1. The Arrival
2. Reflective Pool
3. The Lobby
4. Lobby Garden
5. The Pond
6. Grand Staircase
7. Garden Lounge
8. Feature Pool
9. Pool Cabanas
10. Lap Pool
11. Kids' Pool
12. The Gym
13. Relaxation Corner
14. Changing Room
15. Pebble Walk
16. Kids' Playground
Ancillary
A. Guard House
B. Bin Centre
C. Substation
D. Pedestrian Gate at Nassim Hill
E. Pedestrian Gate at Napier Road
F. Service Gate
G. M&E Room
H. Green Roof (not accessible)
---
19 Nassim Facilities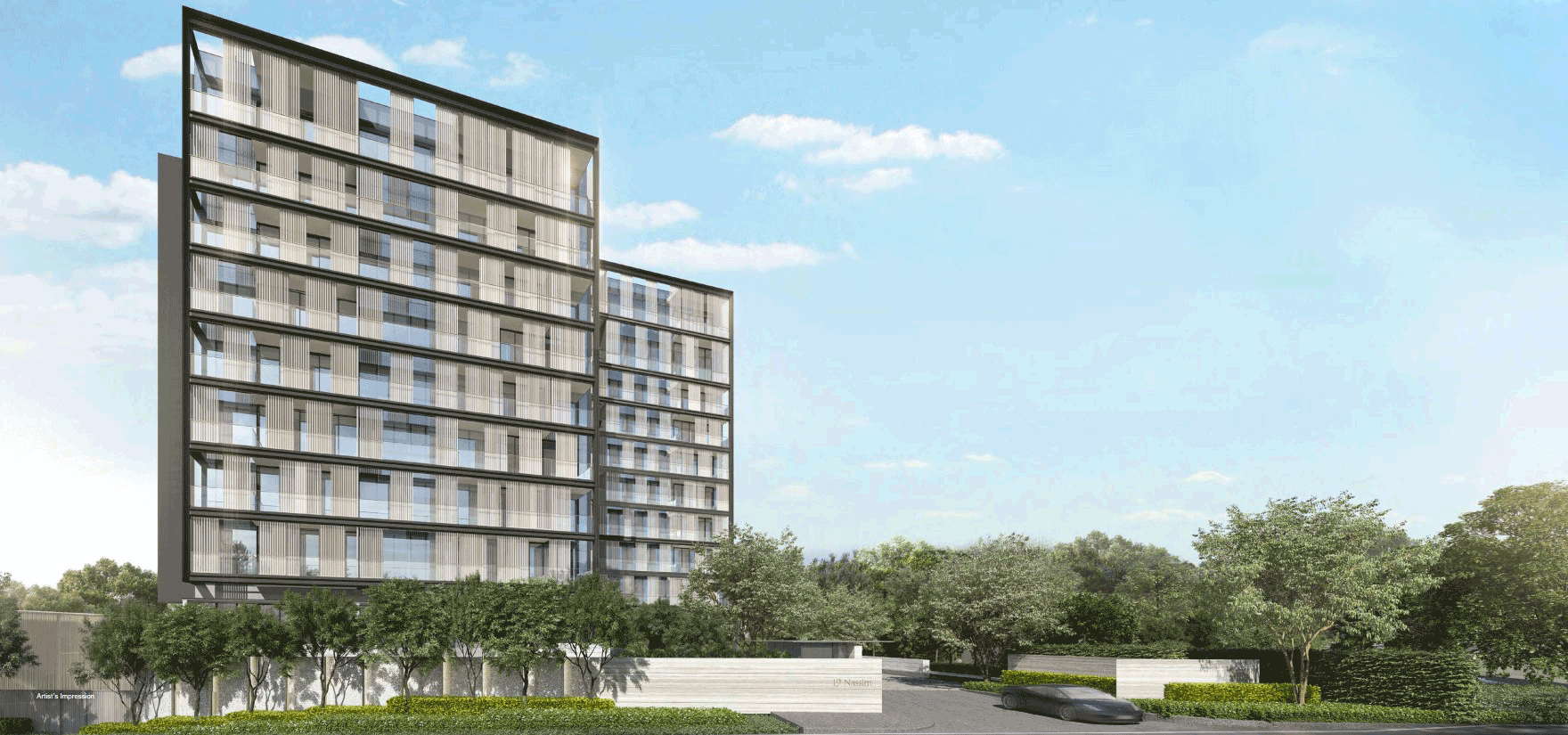 The Maestro's Latest Masterpiece
19 Nassim is a trophy boutique residence. With selected screens cleverly-designed against full-height windows, astounding views can be enjoyed in absolute privacy, while elegantly-detailed facades shape this work of architectural art.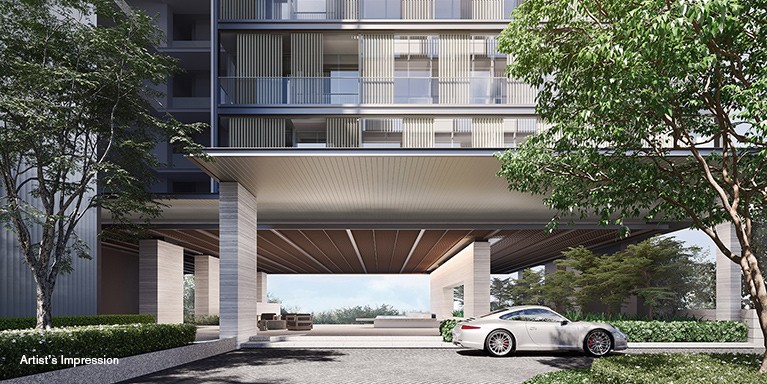 Mark Your Arrival
A journey of sensory pleasure unfolds as you enter The Lobby. Here, nature and architecture blend together harmoniously. Be mesmerised as the gentle cascading steps pave the way to a lush, landscaped pool deck, revealing the stunning Garden Lounge and infinity Lap Pool.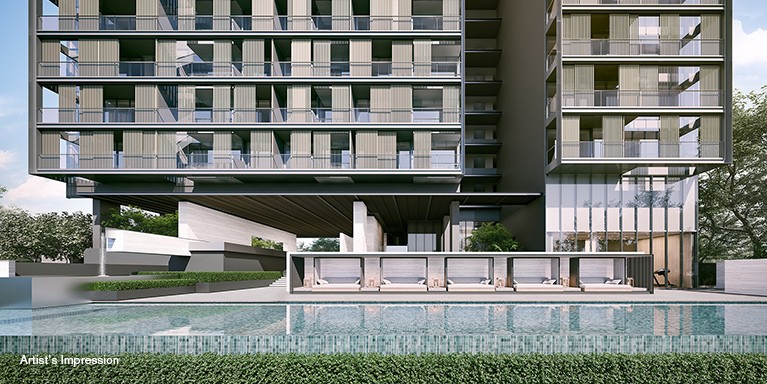 Spaces with Natural Style
The pool deck, a calming composition of water and clean lines, is elegantly framed by raw hues of granite and a timeless palette of light greys and verdant greens. The Pool Cabanas and The Gym blend the tranquility of the infinity Lap Pool with the vibrancy of the Kids' Pool in an arrangement of refined leisure amenities.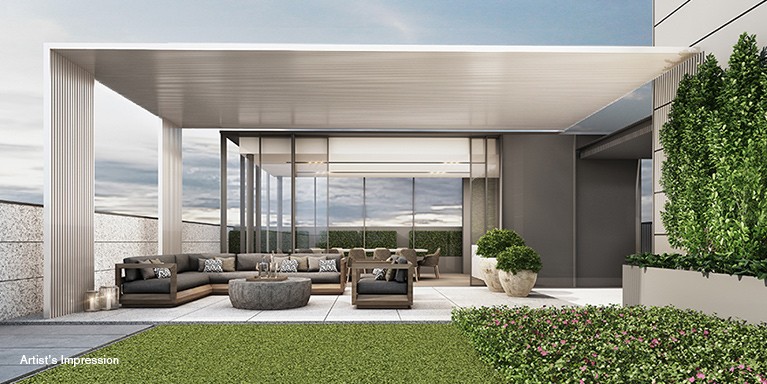 Elevated Living Above & Beyond
Opening up to the rooftop lounge overlooking a manicured lawn, a state-of-the-art kitchen by leading European appliance brands sets the perfect scene for intimate gourmet dining functions in The Club. Host your party under the stars at The Grill and be mesmerised byexpansive city views.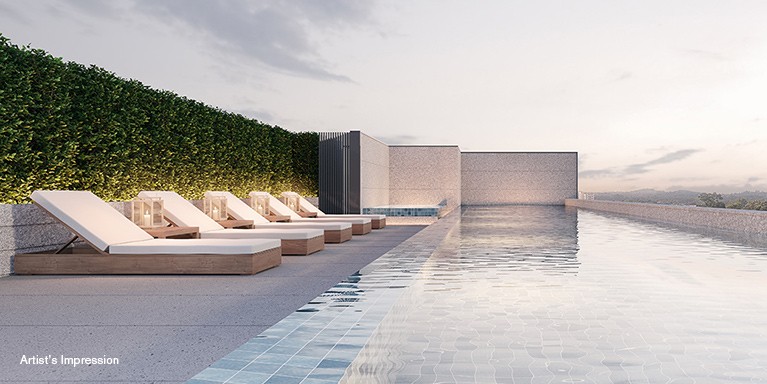 Soak in Splendour and Sophistication
A Relaxation Pool at the Club Level offers panoramic views of the surrounding Nassim enclave against the Garden City's skyline. This private haven, with a heated Jet pool, guarantees ultimate relaxation day or night.
---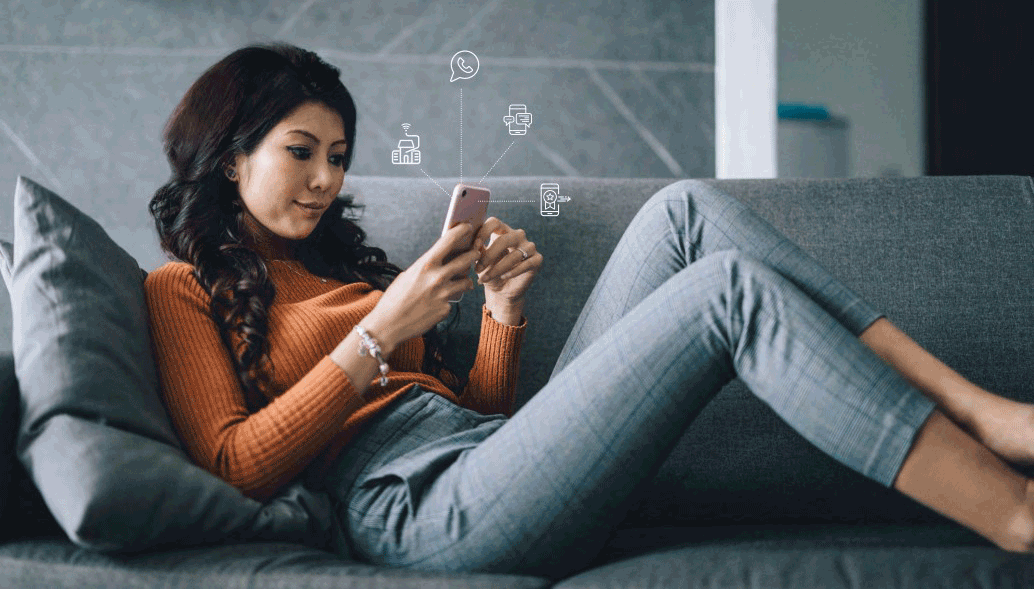 Even Smarter Homes
19 Nassim is the first residential development in Singapore designed to be powered by Artificial Intelligence (A.I).
The first-of-its-kind smart home management system allows homeowners to smoothly control in-house devices and facilitates quick access to community and lifestyle services via the most popular messaging apps such as WhatsApp and WeChat to create an effortlessly comfortable and smart lifestyle.
The A.I. will progressively learn your habits & daily routines, offering useful suggestions to improve your smart living experience.
SMART HOME CONTROLS
Control connected devices from wherever, whenever
---
• Smart Door Lock
• Smart Aircon
• Smart Heater
• Smart Smoke Alarm
• Smart Intercom System
SMART COMMUNITY MANAGEMENT
Combine convenience with comfort
---
• Common Area Facility Booking
• Smart Function Room, BBQ Pit and Gym
• Visitor Invitation System with QR Code
• Smart Parcel Box
• Keyless Letter Box
SMART LIFESTYLE GATEWAY
A plethora of services at your reach
---
• Home Furnishings
• Groceries
• Dining
• Fashion & Beauty
• Transportation
---
Homes Designed with Soul
With its minimalist, contemporary tropical architecture set within a natural landscape for intimate garden living, 19 Nassim beautifully blends the boundaries between indoors and outdoors.
The one- to three-bedroom apartments are thoughtfully designed with a practical and functional layout.
Selected two-bedroom and all three-bedroom apartments have access to private lift lobbies, with a selection of three bedroom apartments boasting generous double volume space which allows natural light into a large living area.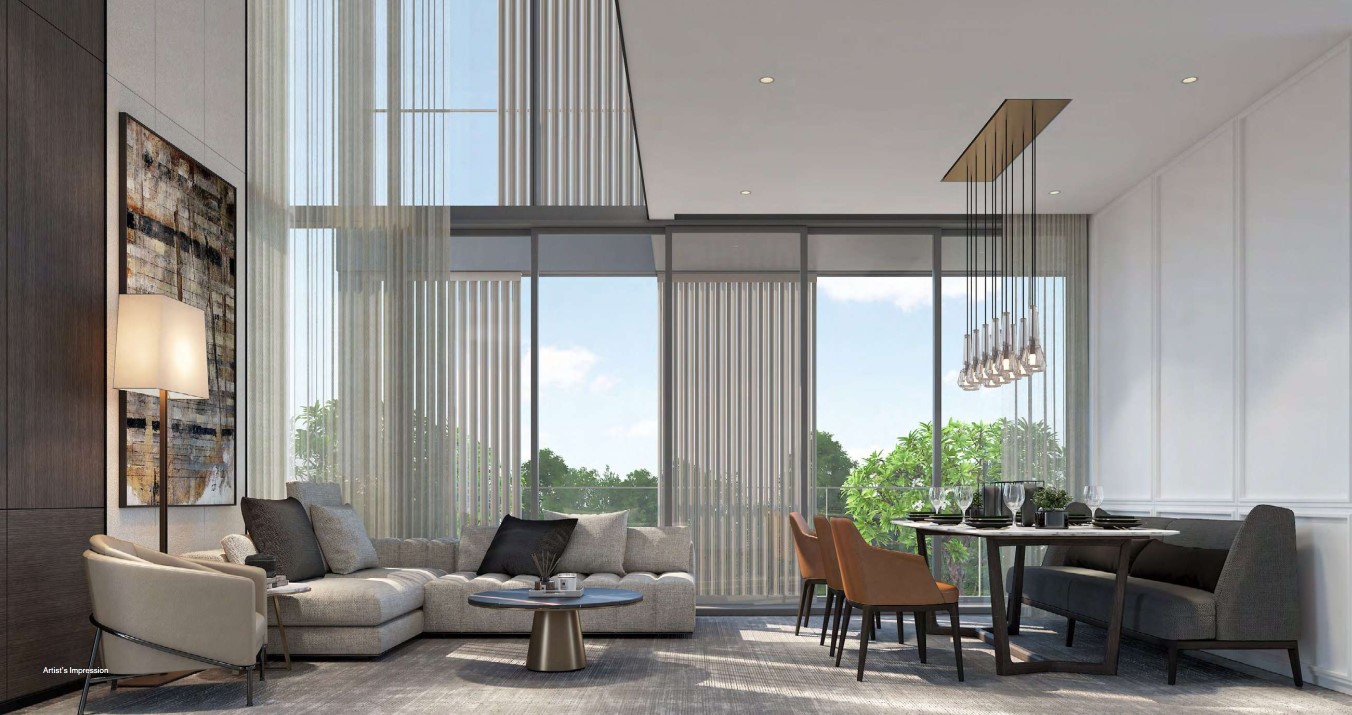 ---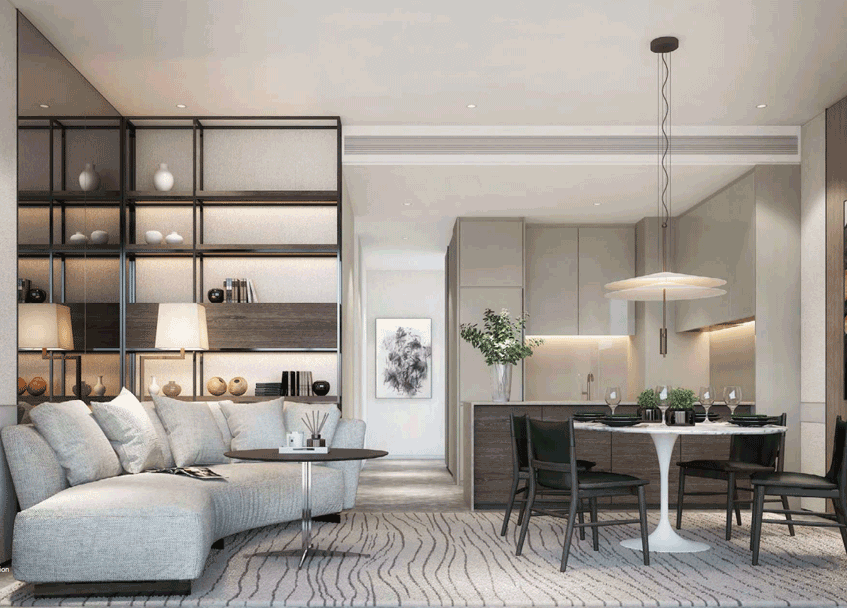 The Finest Names in the World's Best Homes
Enjoy a curated collection of kitchen appliances favoured by Michelin-Starred restaurants around the world, as well as bathware and fittings preferred by the world's top interior designers for luxury hotels, right within your own home.
---
An Architectural Gem by Keppel Land & SCDA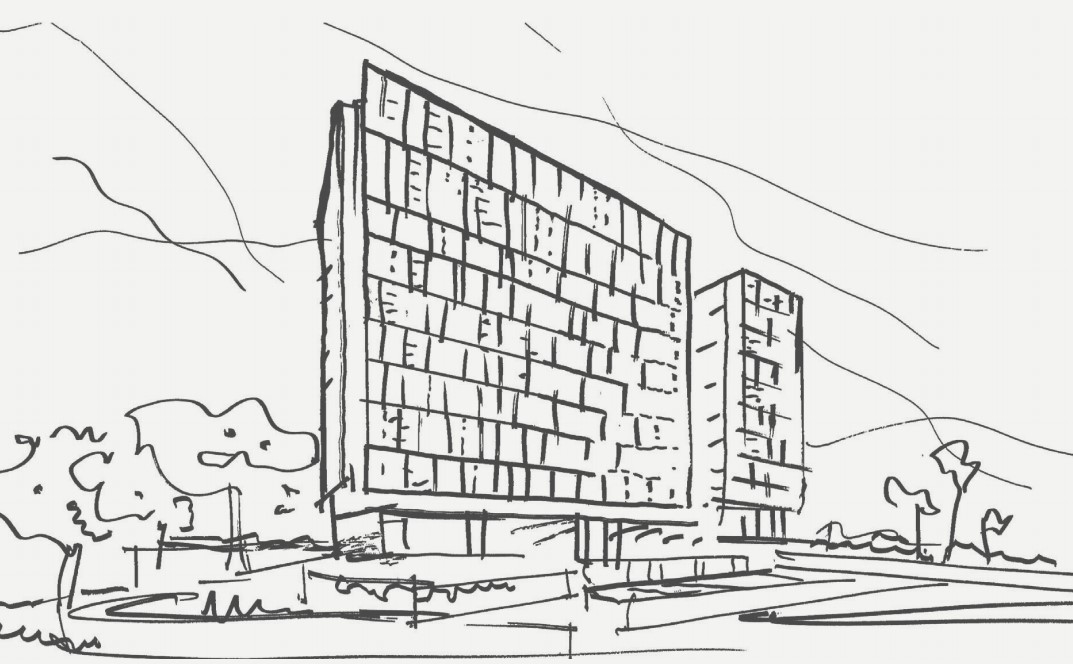 "The building is conceived as a floating volume with a continuous landscape plane that runs through. These volumes are articulated with specially profiled architectural screens that allow filtered sunlight into the interiors."
SOO K. CHAN
Founding Principal and Design Director of SCDA Architects Pte Ltd.
An Acclaimed Celebrity Architect
Soo K. Chan is the Principal of SCDA Architects and an award-winning architect based in Singapore. He obtained his Master of Architecture degree from Yale University in 1987. Under his leadership, SCDA has grown to over 120 employees with offices in Singapore, Shanghai and New York.
Soo K. Chan's signature minimalist approach and transitional design blends the boundaries between indoors and outdoors making architecture at one with its natural surroundings.
His impeccable body of architectural work includes the Alila Villas Soori Bali, Indonesia, the Soori Niseko ski resort, Japan, the Soori Highline New York City, United States and now, 19 Nassim Hill.