Altura EC - Make a strong impression with the interior
Altura EC is located on a land of 12,500m2, will build up to 375 luxury apartments. It is expected that this luxury apartment will bring 5 typical apartment types with flexible layout and luxurious furniture from famous brands. In addition, this apartment also offers many interior decoration options according to the needs of residents. This apartment is suitable for any household, even families over 5 people can also refer.
Altura Ave 8 EC has an interior design that is remarkable because it is extremely luxurious. Natural light will permeate every detail of the living room, from the balcony to the dining area to accentuate your bright and airy living room. With two views towards the city and the green park behind, this apartment receives certain attention in the new real estate market. Perfect for larger families or those looking to enjoy more comfort, this unit is packed with innovative shelving and more for your storage needs. With your dream master bedroom attached to a walk-in closet, you can always go from drowsy to ready to go in minutes.
Altura Condo will bring exciting and relaxing life with new experiences right at your apartment. You expect harmony and find the privacy needs worth having, this will be the apartment to choose for you.
Altura EC is a coveted luxury apartment in the heart of the city with a view of the green park, marking a masterpiece in district 23. Check out the developers now to see who they are.
Altura Floor Plans
5 BEDROOM PREMIUM + STUDY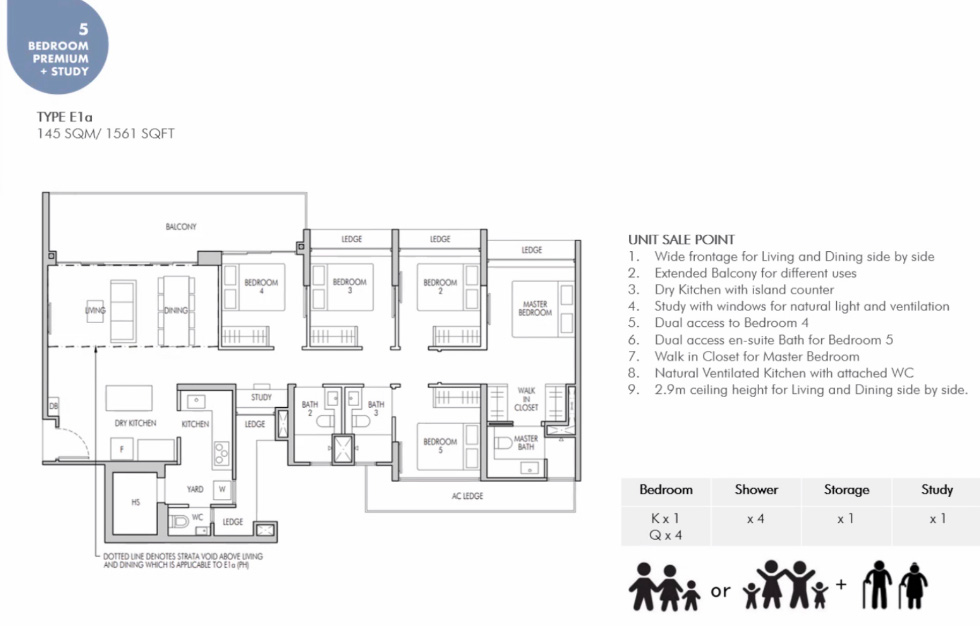 Floor Plans is coming soon, Please kindly CONTACT US or FILL IN THE FORM to get the first-hand information