Bartley Vue Condo By Wee Hur
Bartley Vue is Wee Hur (Bartley) Pte's new idiosyncratic modern life creation. Ltd. This apartment is a new condominium project strategically located at Jalan Bunga Rampai off Bartley Road in the serene Bartley area. The apartment is expected to meet the high demand of homeowners who want to stay in a peaceful and unique city-side neighborhood, perfect for family living.
About Wee Hur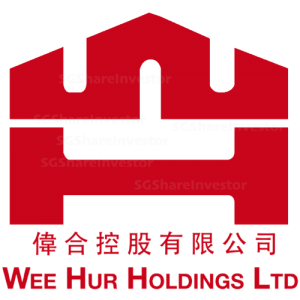 Wee Hur Holdings Limited was founded in 1980 by its Managing Director and Executive Chairman together with his brothers-in-law and brothers. Over the years the company has achieved growth by taking on constructing projects of great complexity and diversity as well as higher values. The company has successfully constructed projects in a wide array of segments such as conservation, heritage, religious, retail mall, hotel, office, industrial, institutional and residential buildings.
Being a contractor that is registered with the Building and Construction Authority, the company has attained financial status of A1, which means it is able to undertake any construction projects of any value. The company's customers come both in the private as well as public sectors.
In 2008, Wee Hur went into a major restructuring and went public on the Mainboard of the Singapore Stock Exchange in end of January 2008. To enhance the values of its shareholders after going public, the company began to explore into other business potential other than its construction business' organic growth. That was when the company decided to go into the business of developing properties as it is a natural progression up its value chain. In June 2009, its division in property development was established.
The arm started the company's expedition in property development with Harvest @ Woodlands, an industrial that comprising of 469 units. Its land parcel was acquired in 2009 via the Government Land Sales (GLS) programme. Then in 2010, the company went on to acquire another industrial land parcel via GLS to develop Premier @ Kaki Bukit. The company has also successfully constructed and delivered Parc Centros, a substantial sized private residential development that comprises of 618 apartment units. The company has also completed and delivered 2 other boutique sized private apartment project ie. Urban Residences and also Villas @ Gilstead.
Some of the company's more current projects include the 517 units' industrial project, Mega @ Woodlands (along Woodlands Ave 12), that was completed in 2018 and Parc Botannia, a private residential project located in Fernvale estate which comprises of 735 apartment units. As of March 2020, Parc Botannia was fully sold.
You are always welcome, we are pleased to provide you with the latest news about Bartley Vue, details will be updated as soon as possible and bring readers the hottest news about project, you will certainly have an overview. Check here to find out more interesting information about the development. Don't forget to Contact us for a free consultation.