Guillemard Residences New Launch is developed by Roxy Pacific, located at 217-223A Guillemard Road and 1-21A Jalan Molek, D14, Singapore. New condo occupies a total land area of about 3,450 square metres (sq m) or 37,131 square feet (sq ft).
About ROXY-PACIFIC HOLDINGS LIMITED
Established in May 1967, Roxy-Pacific Holdings Limited is a trusted, homegrown specialty property and hospitality group, principally engaged in the development and sale of residential properties. The Company also owns the Grand Mercure Roxy Hotel and other investment properties. We have, over the years, grown our portfolio to include both residential and commercial developments. Our landmark properties include the Grand Mercure Roxy Hotel and Roxy Square Shopping Centre. Our focus on being a developer of distinctive and high quality projects has seen us grow into a highly regarded listed property and hospitality group.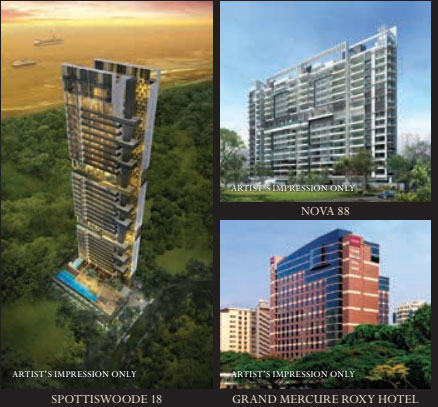 Register for Preview Now
We are pleased to offer you comprehensive advise about your private ownership of Guillemard Residences New Launch Roxy Pacific. Enjoy attractive prices before the official public launch. For additional enquiry, please get in touch with Us at sale information Hotline for further details on.