A Wealth Of facilities , Just For You
Klimt Cairnhill Condo is includes the party pavilion, barbeque deck, sprawling water, swimming pool which merge enticingly with the spa pool and lap pool, providing easy lounging and entertainment options for relaxing evenings or balmy weekends. The design of the development reflects a true serene environment that is ideal for perfect lifestyle. Some of the life changing facilities gives children better opportunity to enjoy since it has children's playground and a swimming pool within it.
Klimt Cairnhill Low Keng Huat where sprawling grounds and balmy breezes provide the perfect setting of the ultimate urban retreat. These two iconic residential towers rise above the city's retail pleasures, taking you to levels of sublime escapades. As if home didn't have enough to keep you occupied, stunning facility spaces turn your home into an urban paradise. Refresh with a dip in the shimmering pool amid lush gardens on the ground level.
The selection of unit types on offer at Klimt Cairnhill Condo ensures you can find your perfect niche. See more about Floor Plans.
Site Plan
Facilities
THE GOLDEN HOME — YOUR FRAME
GOLDEN HALLMARK OF TIMELESS HOME
FREEHOLD AT KLIMT CAIRNHILL
For over a century, residences in Cairnhill had been homes to Singapore's wealthy elite. The times may have changed but the heritage of the precinct stays rooted. Today, Cairnhill remains one of the most soughtafter residential addresses in Singapore for those who appreciate the value of elegance and tranquility.
Towering 36 storeys over Singapore's prime district 9, Klimt Cairnhill will be one of the most exceptional landmarks to rise through the Orchard skyline.
From the exquisite 2-bedroom apartments to the 6-bedroom penthouses, all 138 freehold homes are thoughtfully designed and meticulously crafted to bring exceptional value for the most discerning and influential people of our time.
With its rich offerings, including a conserved bungalow clubhouse few estates could boast, Klimt Cairnhill presents owners with a valuable home to live, work and entertain.
A HERITAGE HEIRLOOM WITH A STORY
Klimt Cairnhill Interior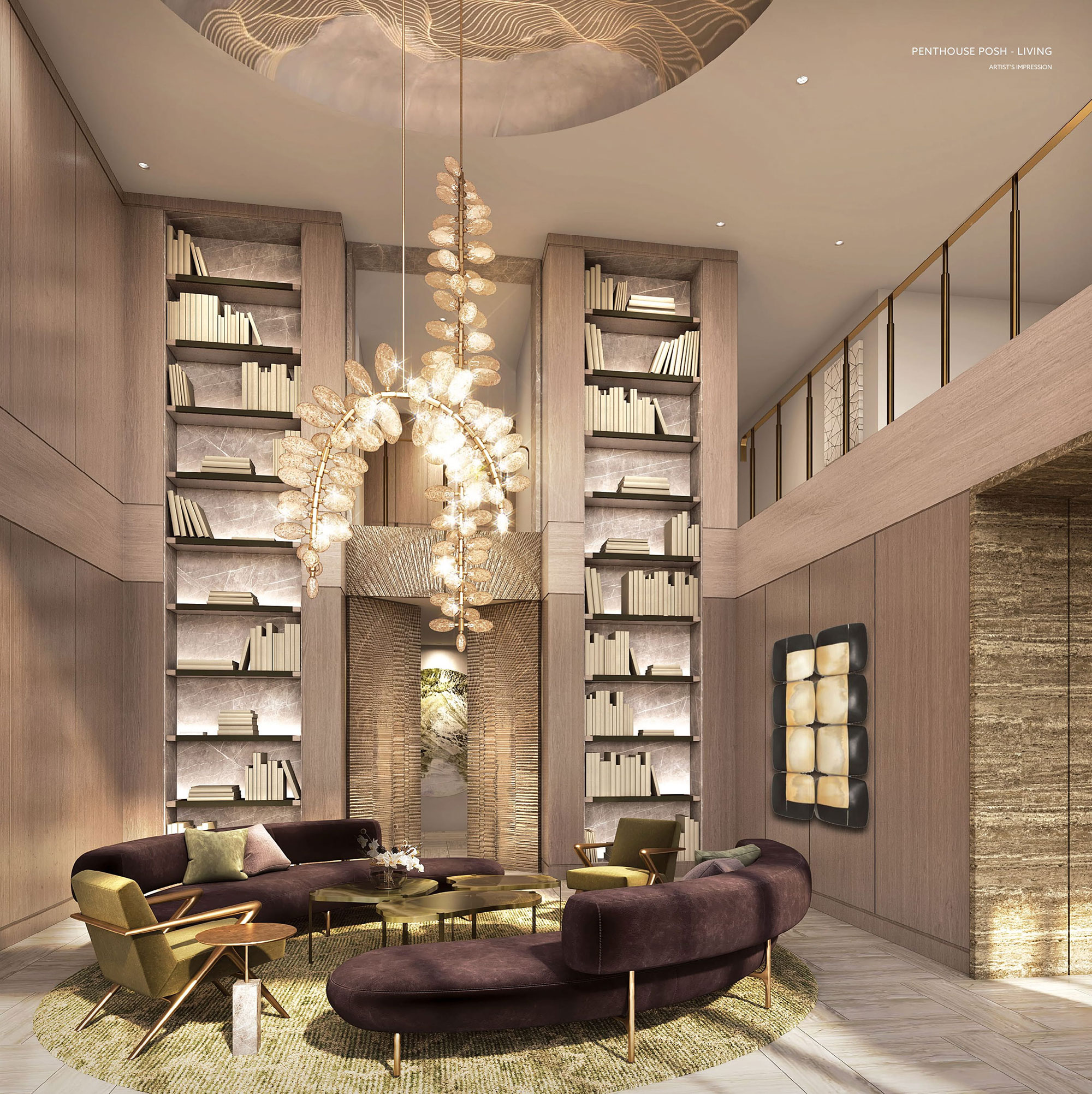 WHEN YOU HAVE ROOM AT THE TOP
TWO RARIFIED PENTHOUSES
Not one, but two rare penthouses that afford you the luxury of space.
One, a double-storey residence with a breathtakingly high double-volume living space. The other, an expansive domicile spread over a single floorplate.
Both come with six lavishly appointed bedrooms, giving abundant space and opportunities for your family to grow.
WHEN THE ONLY MISSING TOUCH IS YOURS
WHEN FUNCTION MEETS PROPORTIONS
3-BEDROOM PREMIUM
The Premium home is designed with considered proportions and functional layouts, ensuring that a warm, welcoming interior ambience awaits you, all the time.