LIFE AT THE POTENTIAL DISTRICT
LIV @ MB situated along Arthur Road in District 15, Singapore. It is about 200 metres from the future Katong Park MRT Station, which is slated for completion in 2023. As of now, the current nearest Datoka Circle Line MRT station just a short drive away. The nearby East Coast Parkway (ECP), Kallang Paya Lebar Expressway (KPE) and the Pan Island Expressway (PIE) makes island wide traveling a breeze.
At LIV @ MB Katong Park MRT, live close to many things that matter. A future where you can shopping such as: Katong Shopping Centre, The Odeon Katong, Paramount Shopping Complex, Roxy Square, Parkway Parade, 112 Katong, ... Discover accessibility and a host of well balanced mix of amenities that are perfect for fun, work and play.
LIV @ MB District 15 coveted residential address in a prime district. The development is nestled in low-rise landed houses along Meyer & Mountbatten Road, and will offer rare, unobstructed panoramic views of the city skyline. Nearly anything you can think of is within the vicinity. This means future residents can get in and leave easily whenever they want whether through public transport or private means. The area is served by the rail network and a good road system. Coupled with LIV @ MB's strategic location, the convenience you will enjoy living here is unmatched.
Local school such as Tanjong Katong Primary School, Kong Hwa School, Chung Cheng High School (Main), Dunman High School, Northlight School, Tanjong Katong Girls' School, Broadrick Secondary School and Tanjong Katong Secondary School are also located within 2 km away from LIV @ MB Condo.
Embrace the opportunity to have it all within reach. Continued with Site Plan & Facilities now!
LIV @ MB Location Map
BE IN ALL THE RIGHT PLACES
Mountbatten is surrounded by the vibrant enclaves of Katong, Joo Chiat and Marine Parade, exciting Kallang and the world-class arts and entertainment choices of Marina Bay. And with its close proximity to the Central Business District (CBD), you can enjoy ultimate convenience from one location at LIV@MB.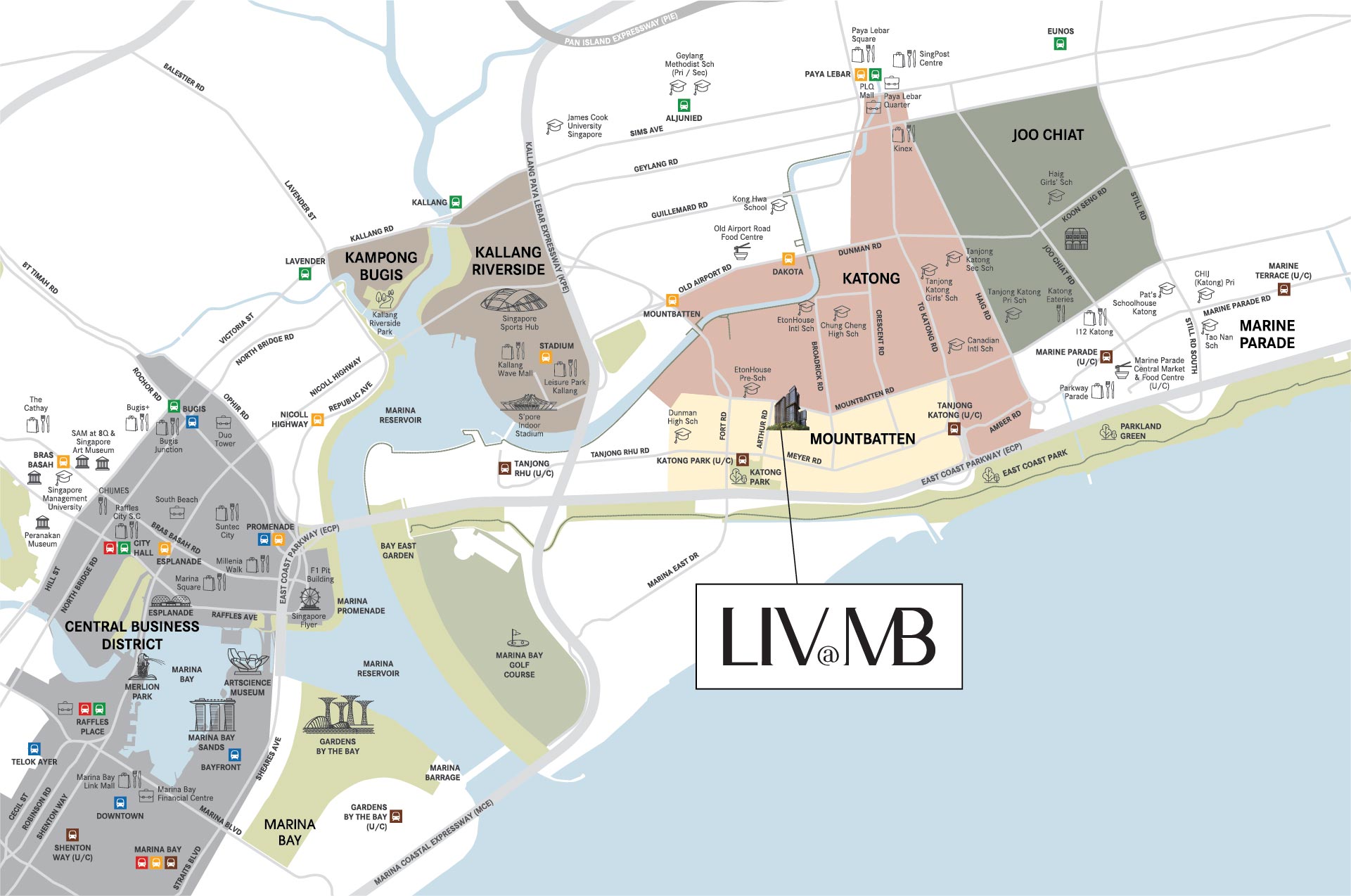 THE MOUNTBATTEN STORY
A HERITAGE OF LUXURY LIVING, SINCE 1850.
Extremely rare, Good Class Bungalows (GCBs) conservation areas are the most desired and prestigious residential enclaves in Singapore. And there is no other GCB and conservation enclave quite like the one in Mountbatten where LIV@MB takes pride of place.
This exclusive enclave boasts of a rich heritage. In the 1850s, prominent families built their seaside bungalows here. In the 1990s, several iconic bungalows were awarded conservation status. Today, this GCB and conservation enclave is still highly sought-after.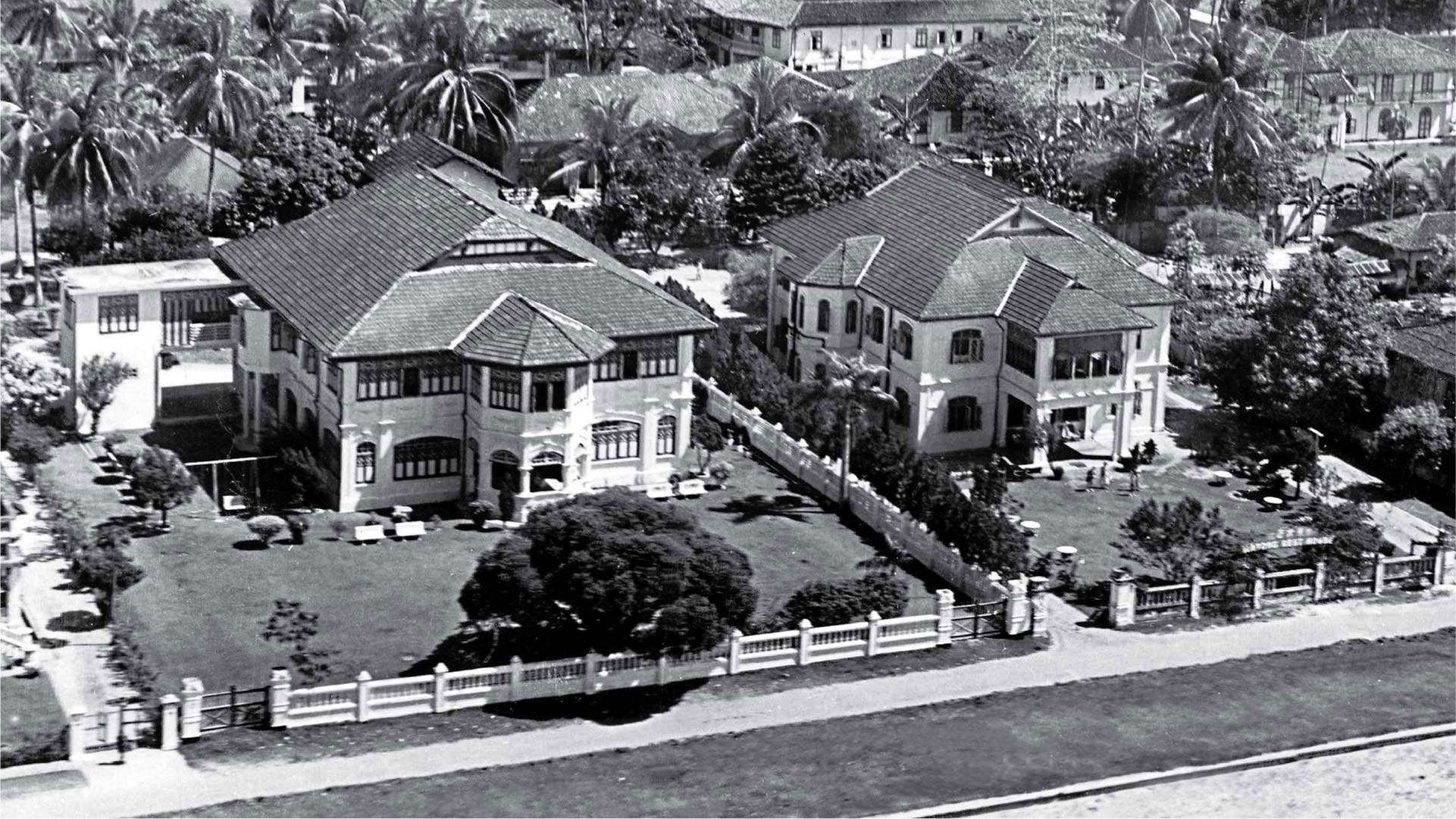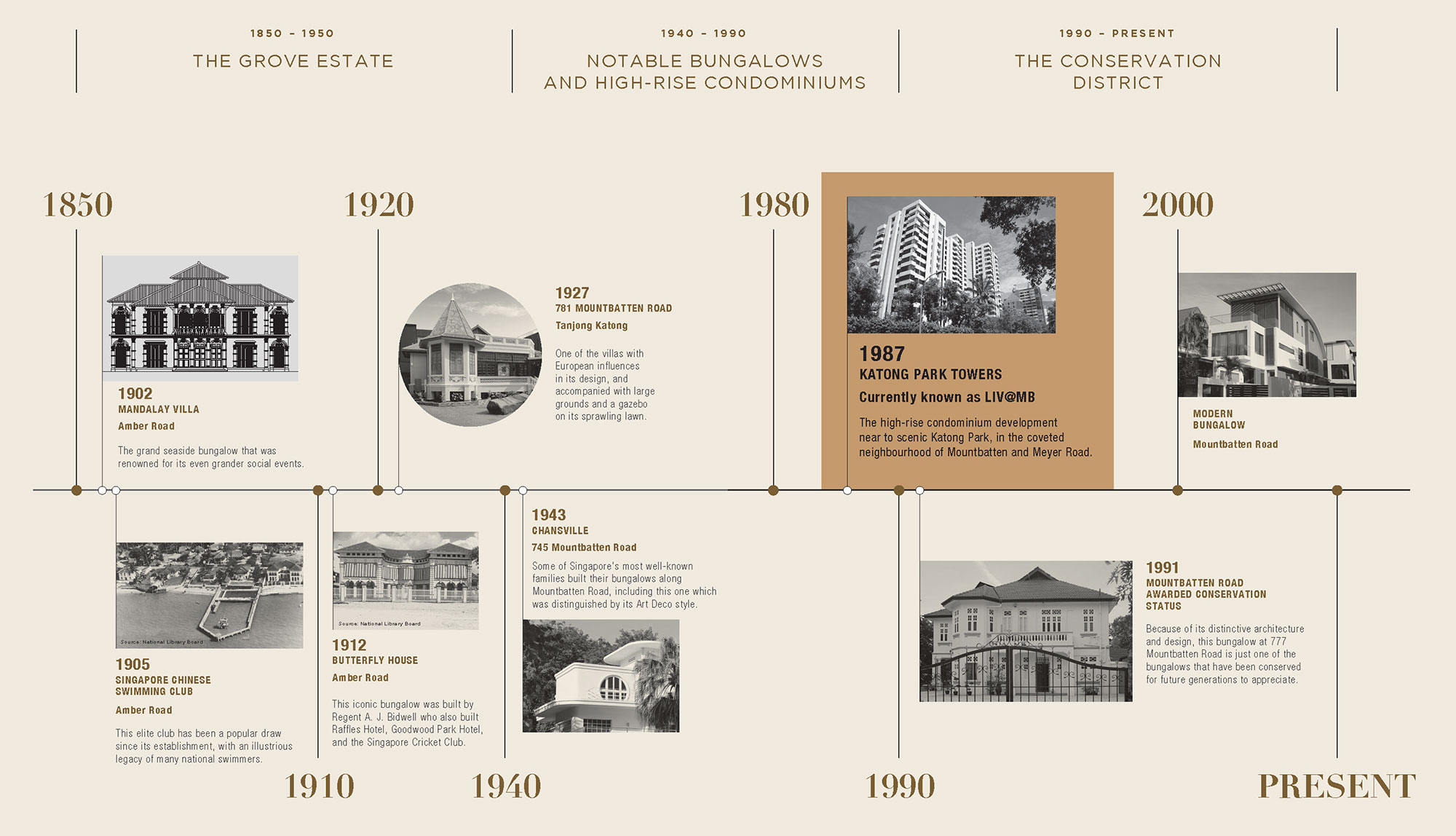 THE FIRST COASTAL MILLIONAIRES' ROW
During the early days of Mountbatten, the plantation owners and wealthy merchants built their bungalows and weekend holiday homes here. This led to the creation of a "millionaires' row". Whether it was for their iconic architecture or the opulent lifestyles of their owners, bungalows along this millionaires' row like the Butterfly House and Mandalay Villa continue to fascinate to this very day.

THE EXCLUSIVE MOUNTBATTEN OF TODAY
District 15 has long been one of Singapore's most desired locations. The gem of District 15 is undoubtedly the Mountbatten area. Its name still evokes reminiscences of old and new world elegance. With the modern influence and reinterpretation of design, it is now translated into contemporary statements of sophisticated living, with touches of homage to Mountbatten's rich history.
THE ESSENCE OF MILLIONAIRES' ROW
Those who built their houses in Mountbatten lived ahead of their times. They embraced a new way of living and they made it their own. Like you, they were visionaries. Back then, they enjoyed a life of luxury by the sea. Now elevated to new heights of sophistication, you can live the experience of prestige coastal living here at LIV@MB.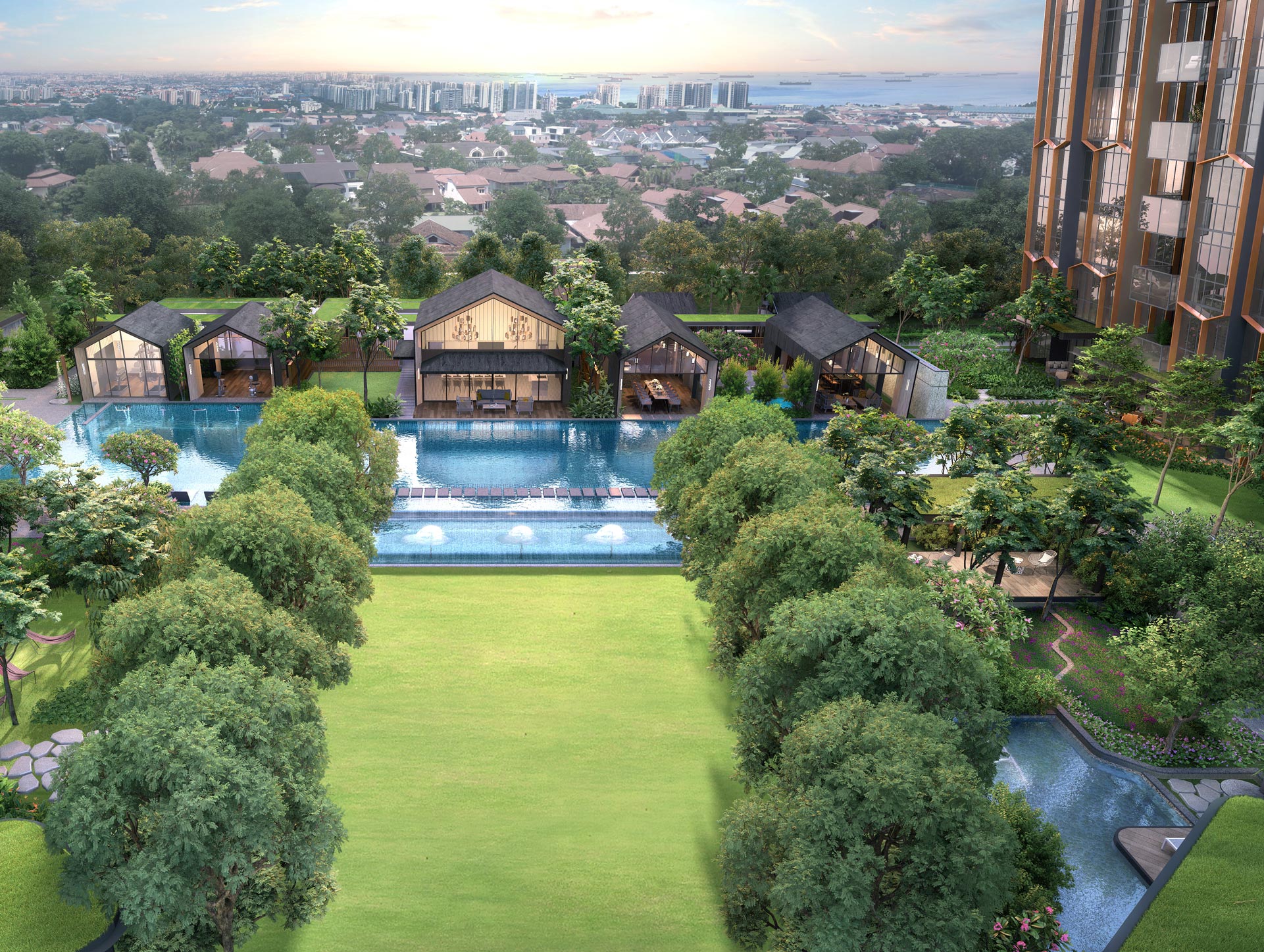 A POSITION OF PRIVILEGE, AN INVESTMENT POTENTIAL.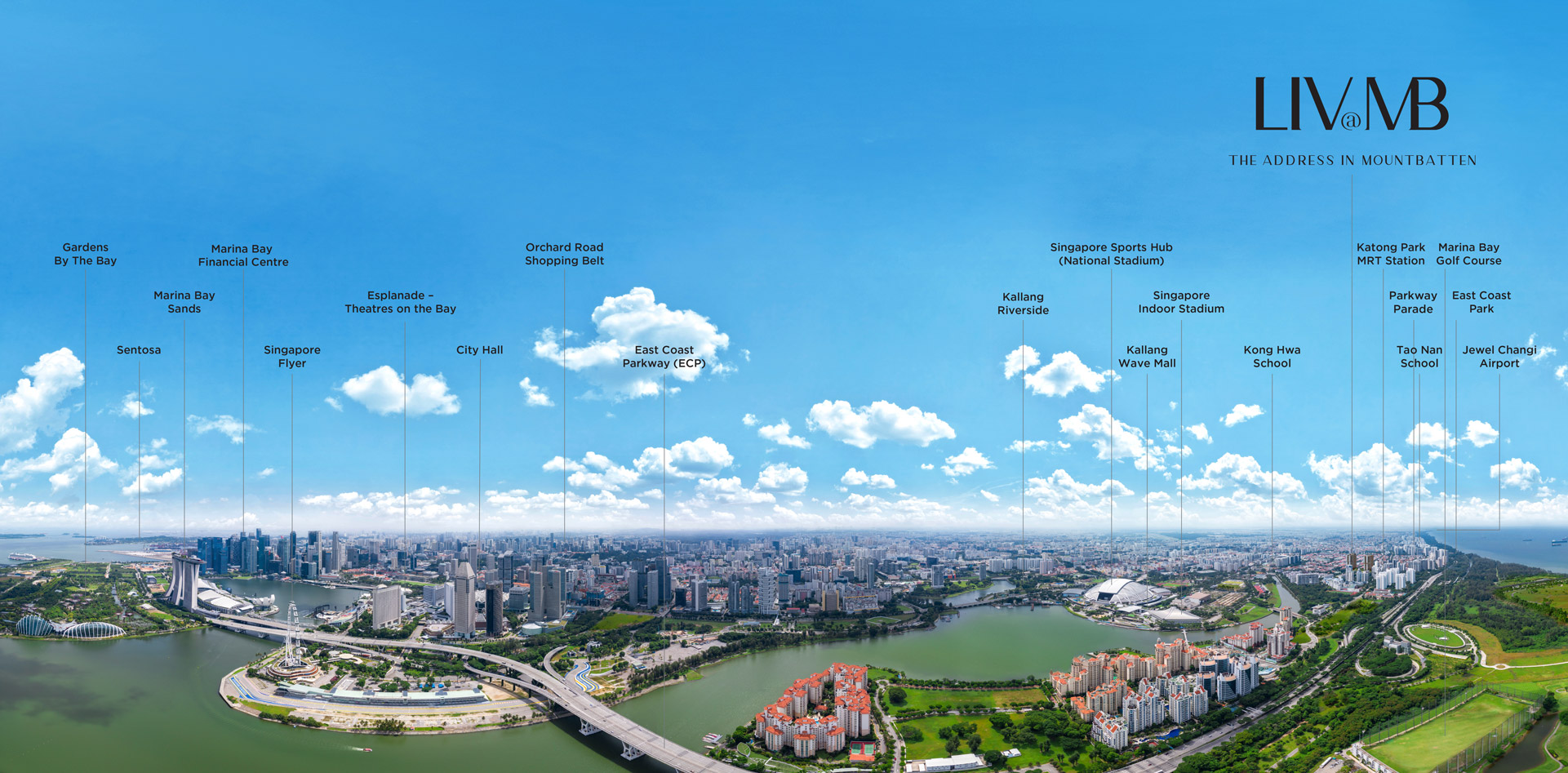 3 GRAND VISIONS FOR A NEW FUTURE
One seamless blueprint of a new Mountbatten lifestyle.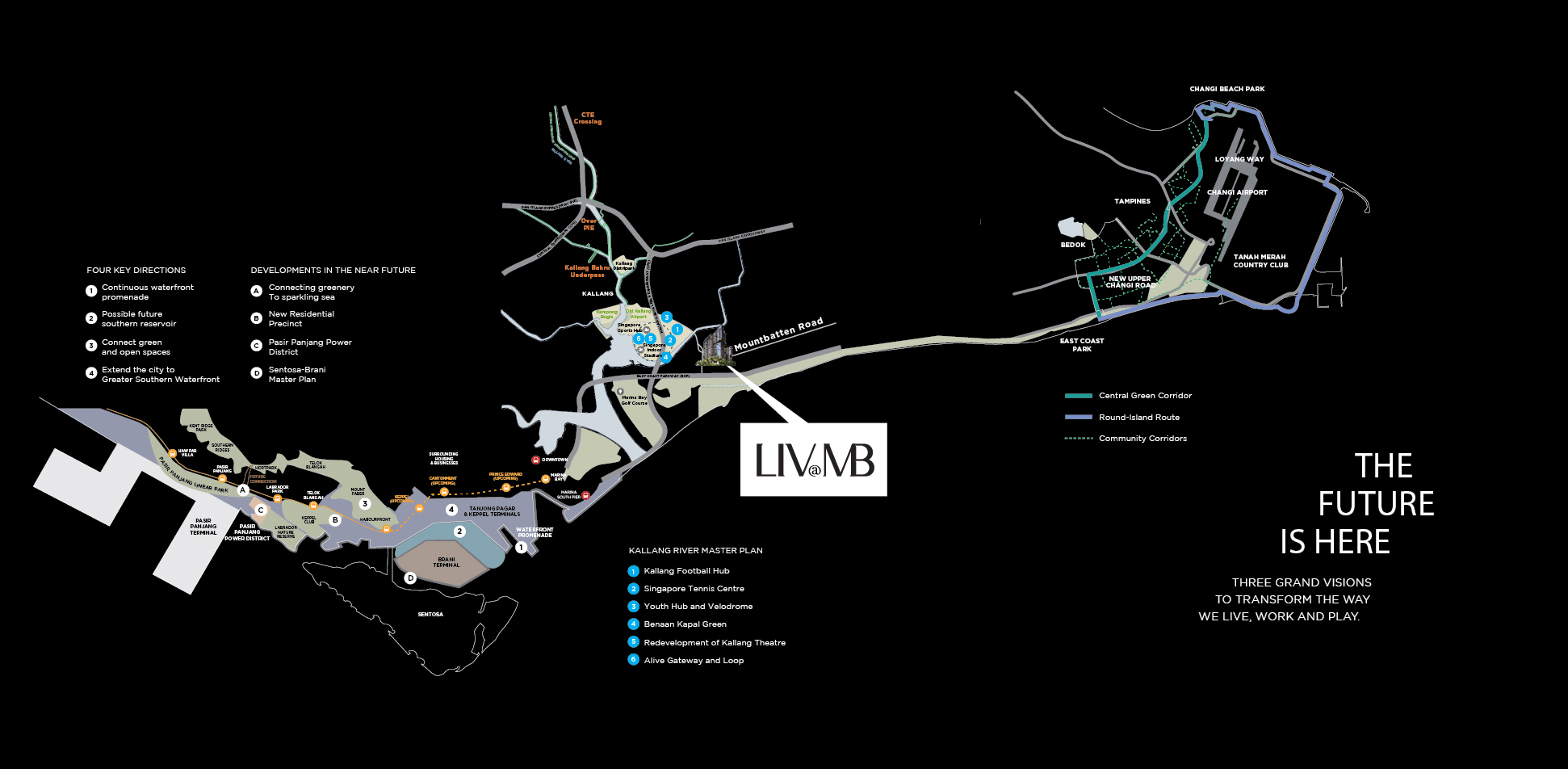 3 MINS' WALK TO KATONG PARK MRT STATION
• 5 STOPS TO MARINA BAY • 6 STOPS TO SHENTON WAY (CBD)
GOOD EDUCATION BUILDS A STRONG FOUNDATION
Quality education at every stage of your child's life is always within easy reach. LIV@MB is strongly supported by a vast selection of educational institutions, including some of Singapore's most popular schools, near home.
Preschools

Primary Schools

Secondary Schools

Tertiary Instituitions

1-2 KM

EtonHouse International Pre-School

Kong Hwa School
Tanjong Katong Primary School

Chung Cheng High School (Main)
Dunman High School
Tanjong Katong Girls' School
Tanjong Katong Secondary School

Canadian International School

> 2 KM

Pat's Schoolhouse Katong
NAFA Arts PreSchool

Tao Nan School
Ngee Ann Primary School
CHIJ Katong (Primary)

CHIJ Katong Convent
Saint Patrick's School

Victoria Junior College
Temasek Junior College
A CITY OF OPPORTUNITY AWAITS
Live connected to the excitement of the city which is just mere minutes away.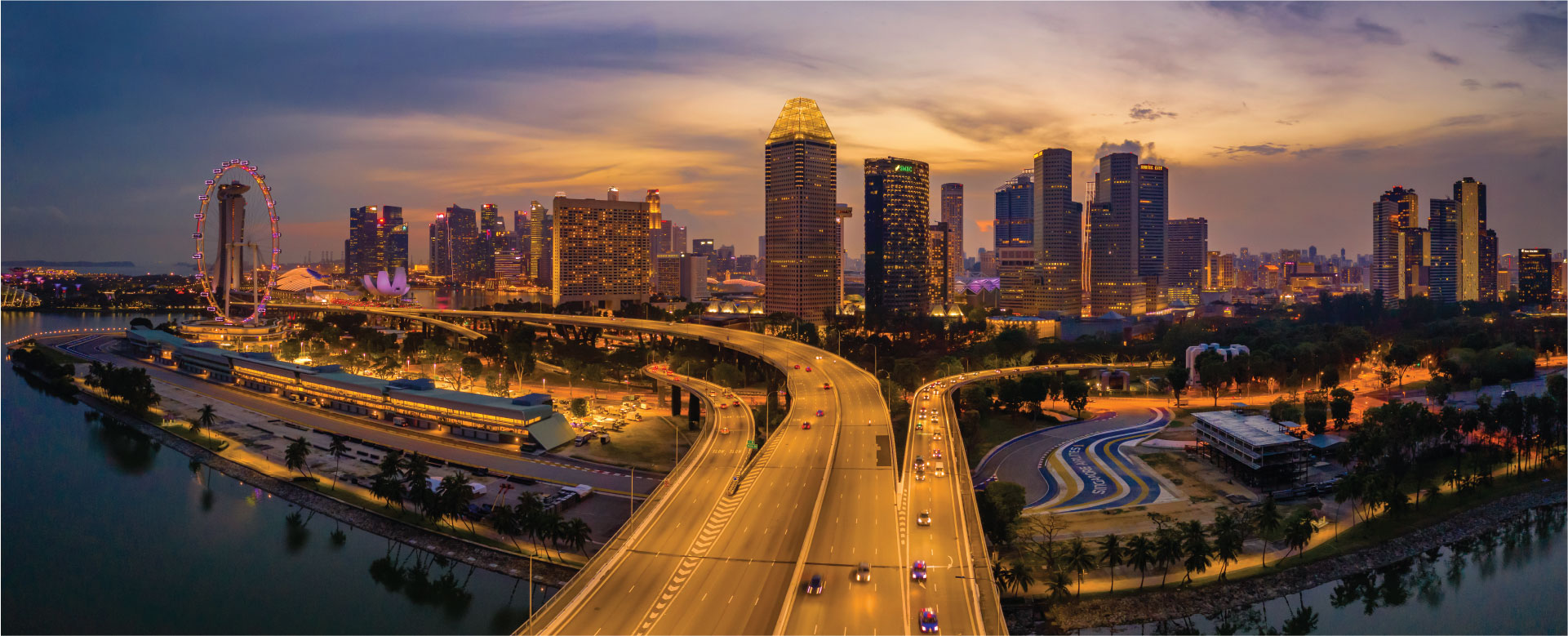 WHERE WORLD-CLASS LEISURE CHOICES COME TOGETHER
Be enchanted by the exotic flora at Gardens by the Bay. Tee off at Marina Bay Golf Course. Or head to the Singapore Sports Hub to get fit, watch a concert at the Singapore Indoor Stadium, or just spend an idyllic afternoon shopping and dining at Kallang Wave Mall. Discover them all just minutes from home.
TASTES OF A CREATIVE CULINARY COMMUNITY
Brilliant bakes that draw in the crowds and artisan loaves made from scratch. Some of Singapore's favourite bakeries are right here in your neighbourhood. Life can also be so much sweeter when tempting desserts and treats are within easy reach. Or just enjoy some time-out from the hustle and bustle of life to savour comfort food in cosy cafes in the company of your loved ones.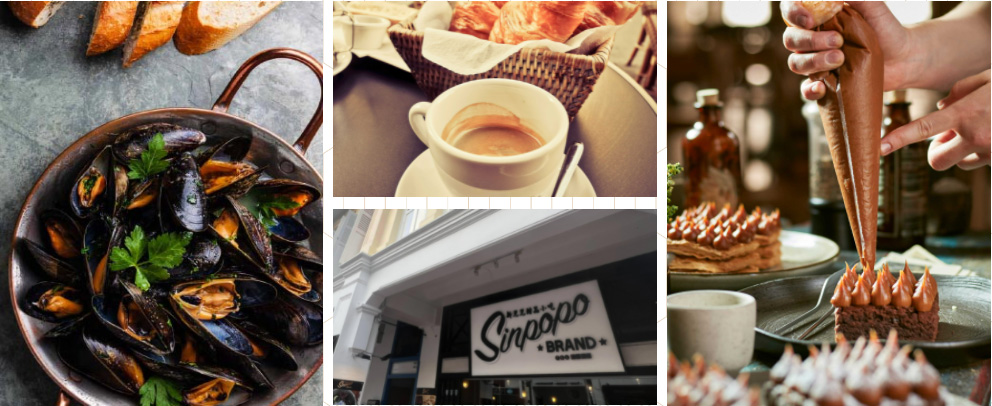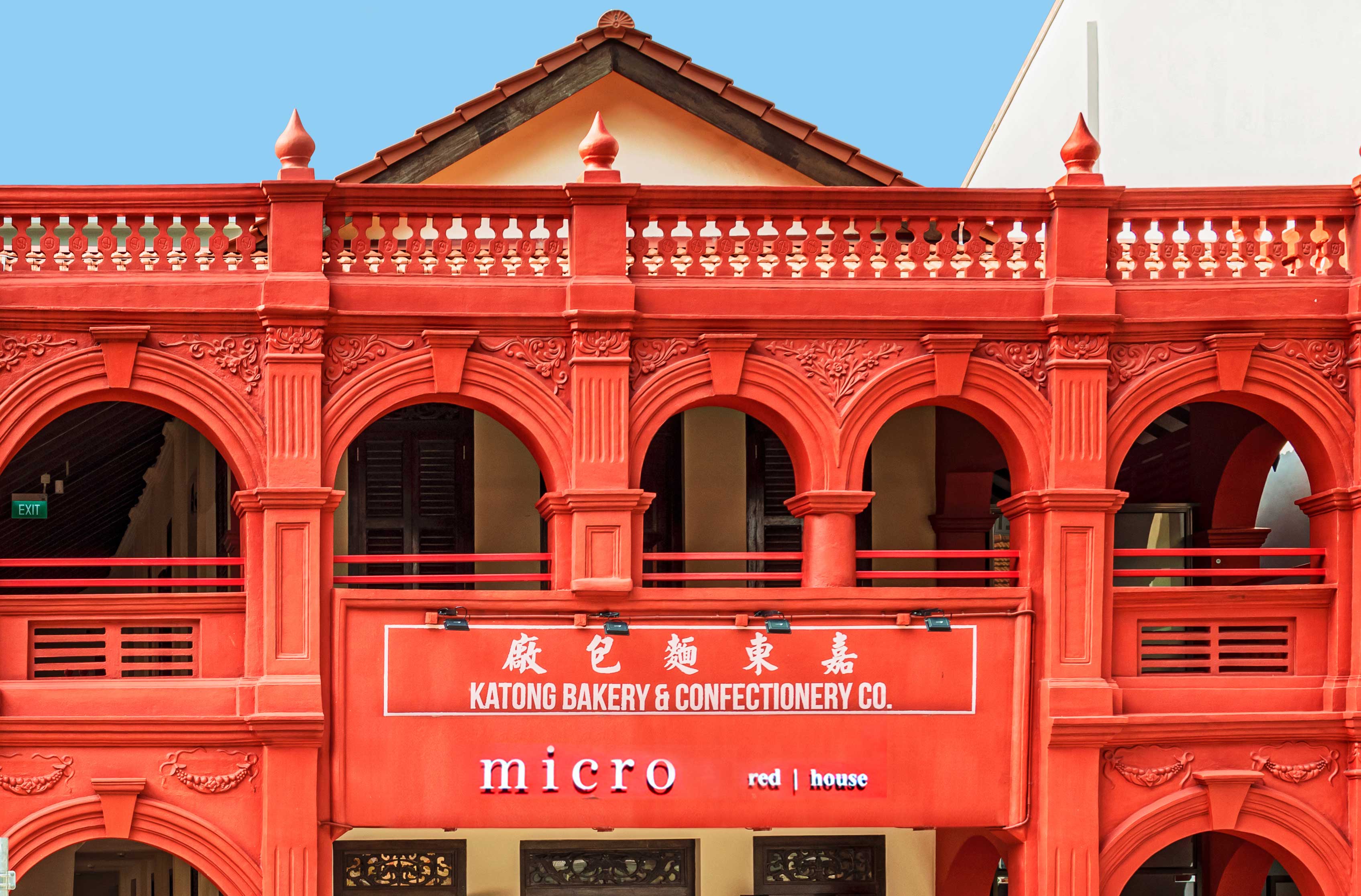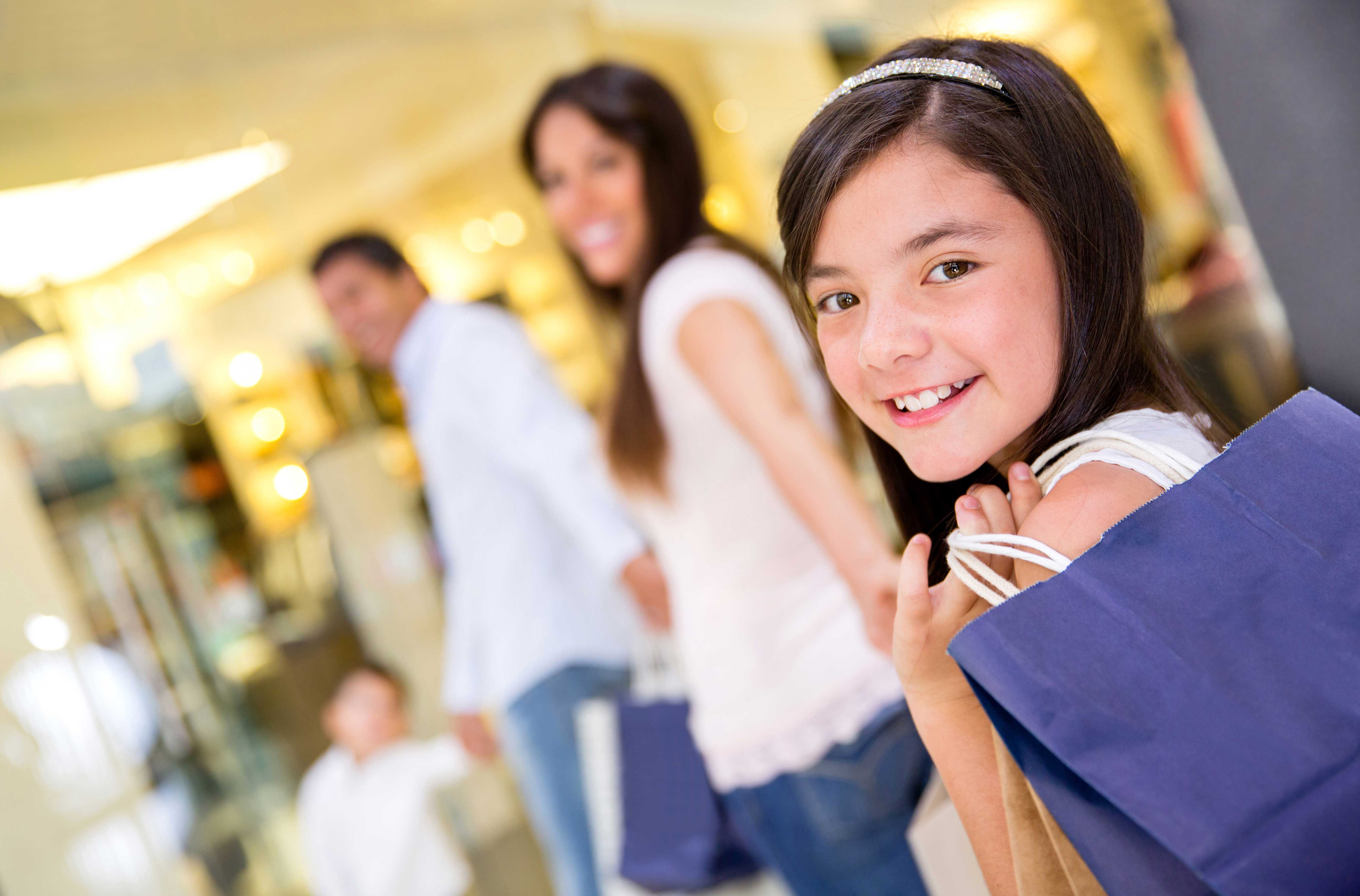 DISCOVER A WEALTH OF CHOICES
Experience a new way of life. Where numerous shopping malls around you are now one-stop lifestyle destinations for the entire family. Shop for essentials or have a bite or two, while the kids attend enrichment classes. After which, the whole family can bond together over a meal, delight in exploring the shops, or catch a fun movie at the cinema.