Mayfair Modern is developed by prestigious Singapore-listed developer Citrine Property Pte Ltd (Subsidiary of Oxley Holdings Limited). The development has site area of 8579.2 sqm and plot ratio of 1.4. This home is a mere three-minute walk away from King Albert Park MRT Station.
Oxley Towers by Oxley Holdings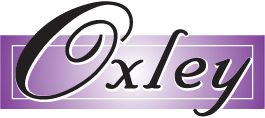 Oxley is a homegrown property developer and is principally engaged in the business of property development and property investment, with an overseas presence across eight geographical markets. The Group has a diversified portfolio with property development projects in Singapore, the UK, Cambodia, Malaysia, Ireland, Indonesia and China and investment projects in Singapore, Cambodia, Malaysia and Japan. The Group also provides project management and consultancy services in Myanmar.
The Group's property development portfolio includes quality residential, commercial and industrial projects incorporated with retail elements and lifestyle features and facilities and are located in choice areas that are easily accessible. In 2013, the Group expanded its property development portfolio into other countries through partnerships with reputable developers and business partners. Oxley's balanced portfolio of investment properties comprises industrial, hospitality and commercial properties.
The Group also has investment in leading UK property developer, Galliard (Group) Limited that operates in four divisions – sales and marketing of homes, property construction, property developer, and homes letting services.
Mayfair Modern information is updated! Book an appointment for showflat viewing.
---