Midtown Modern includes many more great internal facilities than you might think, such as a party stall, barbecue floor, drinking water, attractive combination pool with spa pool and lap pool, offering relaxing options. and easy entertainment for relaxing evenings or weekends.
The design of the development reflects a truly serene environment, ideal for the perfect lifestyle. Some life-changing facilities offer children a better opportunity to enjoy as it has a children's playground and a swimming pool in it. Enjoy amenities arranged in thoughtfulness in every detail, all wishing to give residents the most enjoyable and relaxing experience on a great weekend.
Continue to discover Floor Plans right now to choose right units for you and your family a suitable home.
Midtown Modern Site Plan
---
Midtown Modern Facilities
NATURE IN THE CITY
Midtown Modern will provide all the essential fundamentals of a good life that make true wellbeing in the modern age attainable here.
In a neighbourhood teeming with skyscrapers of glass and concrete, the warm brick tones of construction promise a cosy garden home within. Indoors, rustic stone and masonry await amidst a forested garden. A resort-like urban sanctuary unfolds.
THOUGHTFULLY DESIGNED
Remember the joys of being a part of a thriving community when and living together. Live your best life in a thoughtfully designed environment where adaptable spaces, abundant light, and quality materials anticipate your every need. Amidst the hustle and bustle of this metropolis, come home and find comfort in your personal sanctuary of green with your family.
DESIGN
Designed as a botanic resort in the heart of the city, Midtown Modern is a green sanctuary for man and nature alike.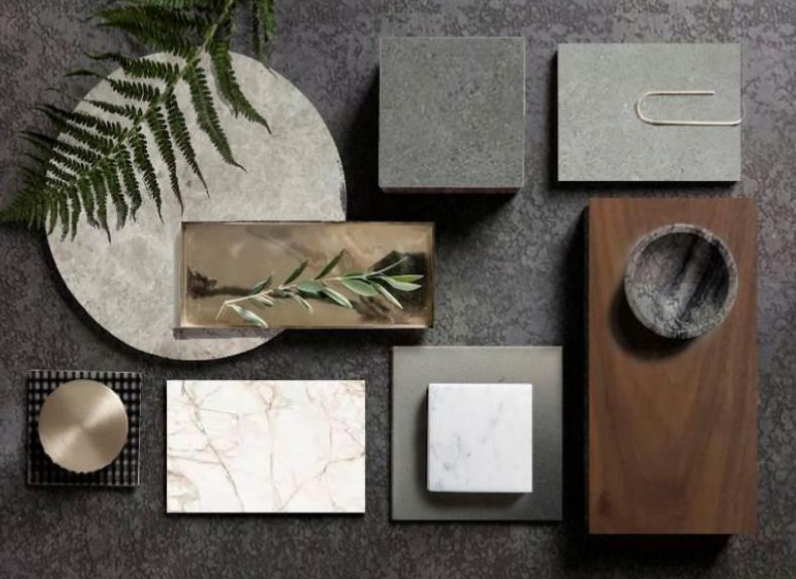 RESIDENCES
At the apartment, an exceptional home is composed from the hallmarks of a GuocoLand development: a generous living-dining space, great views, and luxury interiors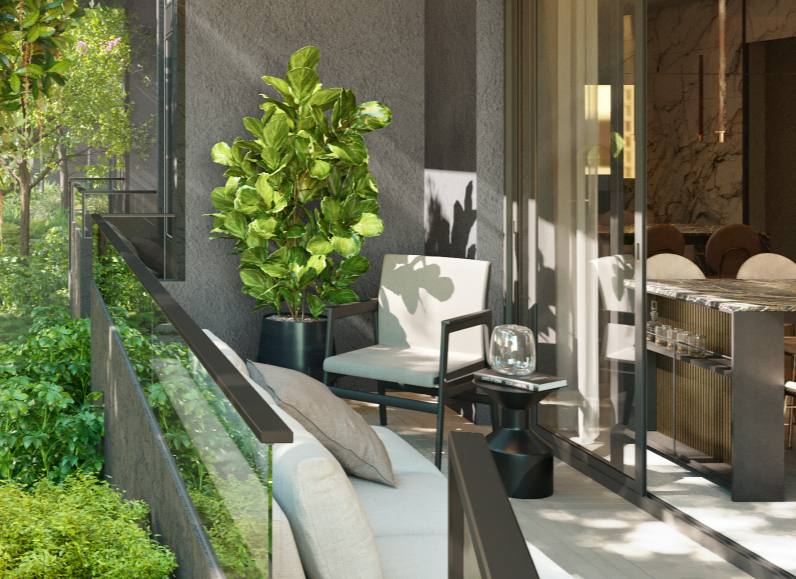 ARCHITECTURE – IP:LI ARCHITECTS
What I hope to evoke in residents is a feeling of warmth and intimacy – as if they are coming home to the comfortable companionship of a close friend. - YUEN HONG
PRINCIPAL ARCHITECT, IP:LI ARCHITECTS, FOUR-TIME PRESIDENT'S DESIGN AWARD WINNER
Following the successes of luxury residence Martin Modern, GuocoLand reprises the collaboration with ip:li Architects and ADDP Architects for Midtown Modern. Award-winning master architect Yip Yuen Hong of ip:li Architects shares the principles underlying Midtown Modern's rugged and unconventional expression of luxury.
LANDSCAPE – ORTUS DESIGN
Midtown Modern… takes a bold approach towards inviting nature into the city…an expression of nature that is wilder, freer, and more authentic. - CHIA JUI SIANG
PARTNER AT ORTUS DESIGN
Designed as a botanic resort in the heart of the city, Midtown Modern is a green sanctuary for man and nature alike. From lush forest to minimalist rockscape, its various expressions of nature surprise and delight at every turn.