Strategically located at Jalan Remaja, District 23, Singapore, Mont Botanik Residence is actually close to several hubs, , hospital, malls, parks, nature reserves and schools. Some schools are just in 1km - 2km from Mont Botanik Residence: Lianhua Primary School (1.6 km), Hillgrove Secondary School (1.8 km), Assumption English School (2.1 km) and CHIJ Our Lady Queen of Peace (2.4 km) .
This development brings the great accessibility via many MRT Stations and Expressways, such as Hillview MRT - serving the Downtown line, Bukit Gombak MRT - serving the North-South line, Bukit Timah Expressway (BKE) and Pan Island Expressway. Several bus are also available (173, 176, 177, 970).
Mont Botanik Residence Location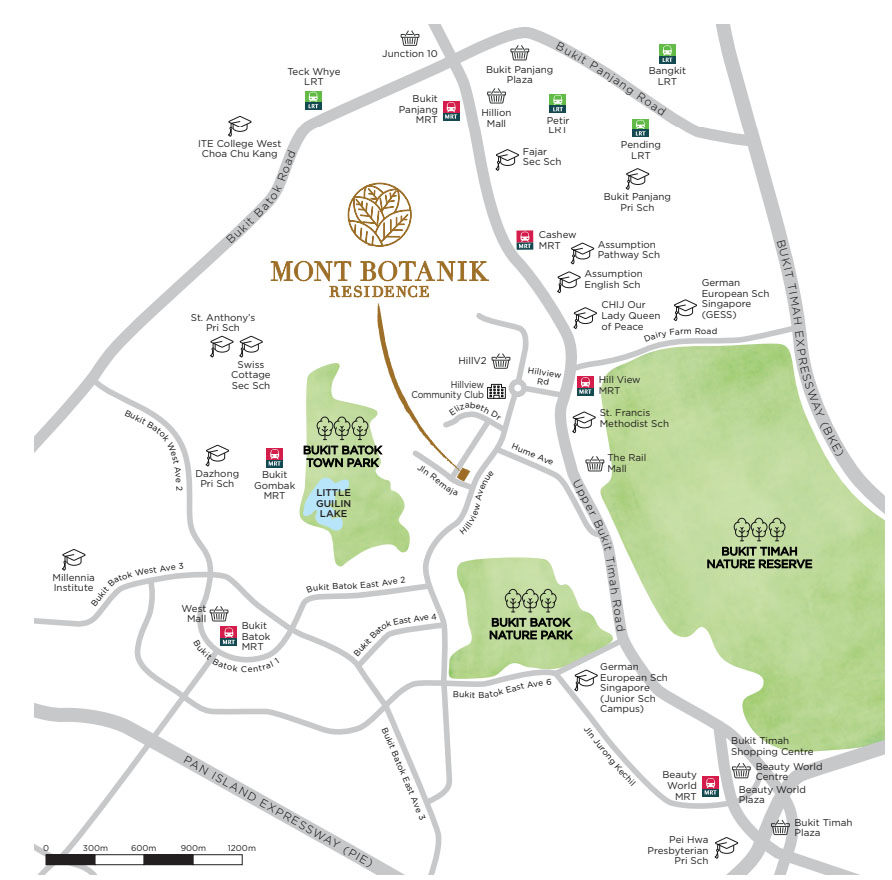 ---
Where Nature Unfolds In Every Form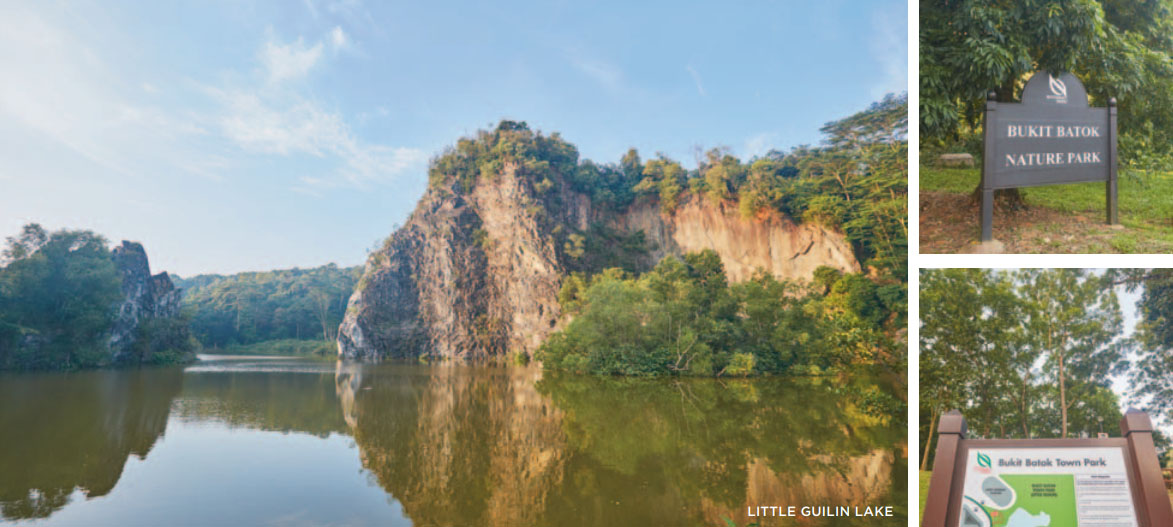 Mont Botanik Residence is located in a part of Singapore that retains its natural beauty, with parks like Bukit Timah Nature Park, as well as Little Guilin Lake and tree-lined boulevards along wide roads.
As the stress of city living gets to you, you can always count on home to bring much needed calm to your senses. Spacious grassy meadows make for a peaceful walk after dinner or before the crack of dawn, with dewy leaves, crisp fresh air and the symphony of the morning forest. Whether you're a picnicker, nature lover or adventure seeker, there's something for you. Who knows, along the way you just might make a friend or two among the birds, squirrels and abundant wildlife.
---
Because Less Travelling Means More Time
Time is a priceless commodity; let us create more time for you. Despite its location away from the hustle and bustle of the city, Mont Botanik Residence does not compromise on accessibility. Hillview MRT station puts you within minutes of lifestyle hubs like Westgate, JCube and Holland Village. Closer to home, you can enjoy a wide array of F&B choices and get all your daily necessities and essentials from HillV2, Hillion Mall and Bukit Panjang Plaza.
It is also near good schools like Pei Hwa Presbyterian Primary and National University of Singapore. The International School, German European School Singapore (GESS) is also a stone's throw away. At your doorstep, choose between PIE or BKE to get to places with utmost ease.
---