19 Nassim Developer Information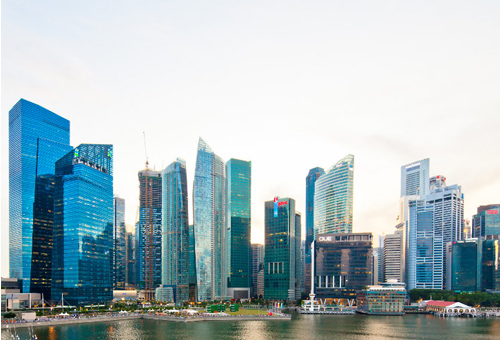 CRL Realty, a wholly-owned subsidiary of property giant CapitaLand, has sold its 100 percent stake in Nassim Hill Realty (NHR) to Kheng Leong Company for $411.6 million. CapitaLand revealed that NHR was responsible for developing Nassim Woods, a luxurious low-rise condominium located along Nassim Hill in District 10. It presently owns 45 units in the freehold property. The consideration, which was satisfied entirely in cash, is subject to post-completion adjustment and comprises
the estimated net tangible assets value of $138.7 million as at 16 January 2017. It also takes into account the $407.2 million agreed property value for the 45 units in Nassim Woods, as well as an assignment of a $272.9 million shareholder's loan.
Corporate Profile
About Keppel Land

Keppel Land is the property arm of Keppel Corporation, a multi-business company providing robust solutions for sustainable urbanisation, with key businesses in offshore and marine, property, infrastructure and investments.
As a multi-faceted property company, Keppel Land provides innovative real estate solutions with its sterling portfolio of award-winning residential developments, integrated townships and investment-grade commercial properties.
Keppel Land is geographically diversified in Asia, with Singapore, China and Vietnam as its key markets, while it continues to scale up in other markets such as Indonesia and India.
Keppel Land is Asia's premier home developer, with a pipeline of about 50,000 homes in Singapore and overseas. It is also a leading prime office developer in Singapore and is committed to grow its commercial portfolio in key Asian cities including Shanghai, Beijing and Tianjin in China, Ho Chi Minh City in Vietnam, Jakarta in Indonesia, Manila in the Philippines and Yangon in Myanmar.
In Vietnam, Keppel Land is one of the largest and pioneer foreign real estate investors with a diverse portfolio of properties in Hanoi, Ho Chi Minh City, Dong Nai and Vung Tau including Grade A offices, residential properties, retail centres, integrated townships and award-winning serviced apartments.
With 21 licensed projects across Vietnam and a pipeline of about 18,000 homes, Keppel Land is establishing itself as the choice developer, distinguished by quality and innovative lifestyle concepts.
Influences of Nassim Hill Realty
19 Nassim is a new brand development in district 10, nestled in Nassim enclaves where very close Orchard road with Tanglin road. With a variety of selection units from 1 to 5 bedrooms available, perfect locality to reside and communal facilities to make the residents a great life at here. Connect Our Sale Team Now to book an appointment visit showflat viewing by Call the Hotline or by second way Fill In The Form below to receive attractive VVIP discount from the developer.