Atlassia Condo - One of new launch condo in the heart of Joo Chiat
.
New lauch condo in Joo Chiat area are always a topic of interest to home hunters, because this mature land is one of the rare areas that owns very impressive classic projects. This is also an area steeped in cultural diversity in Singapore, where you can stroll around the Peranakan heritage shops, sample local cuisine and immerse yourself in Kampung culture. experience when coming to Katong/Joo Chiat area.
One of the new lauch condo that is being watched right now is the latest project from developer K16 Development - Atlassia Condo. This project is a rare collection of townhouses with an expansive rear block embracing lighthearted living in a quiet area of ​​Joo Chiat. The project is almost a revival of nostalgia for the Peranakan heritage and new architectural features. The project will offer residents unmatched convenience, as it is strategically connected to major expressways such as the East-Coast Parkway Expressway (ECP), Kallang-Paya Lebar Expressway (KPE) and Pan -Island Expressway (PIE).
To learn more about the fascinating details of this project, check out all the latest information about Atlassia Condo right here!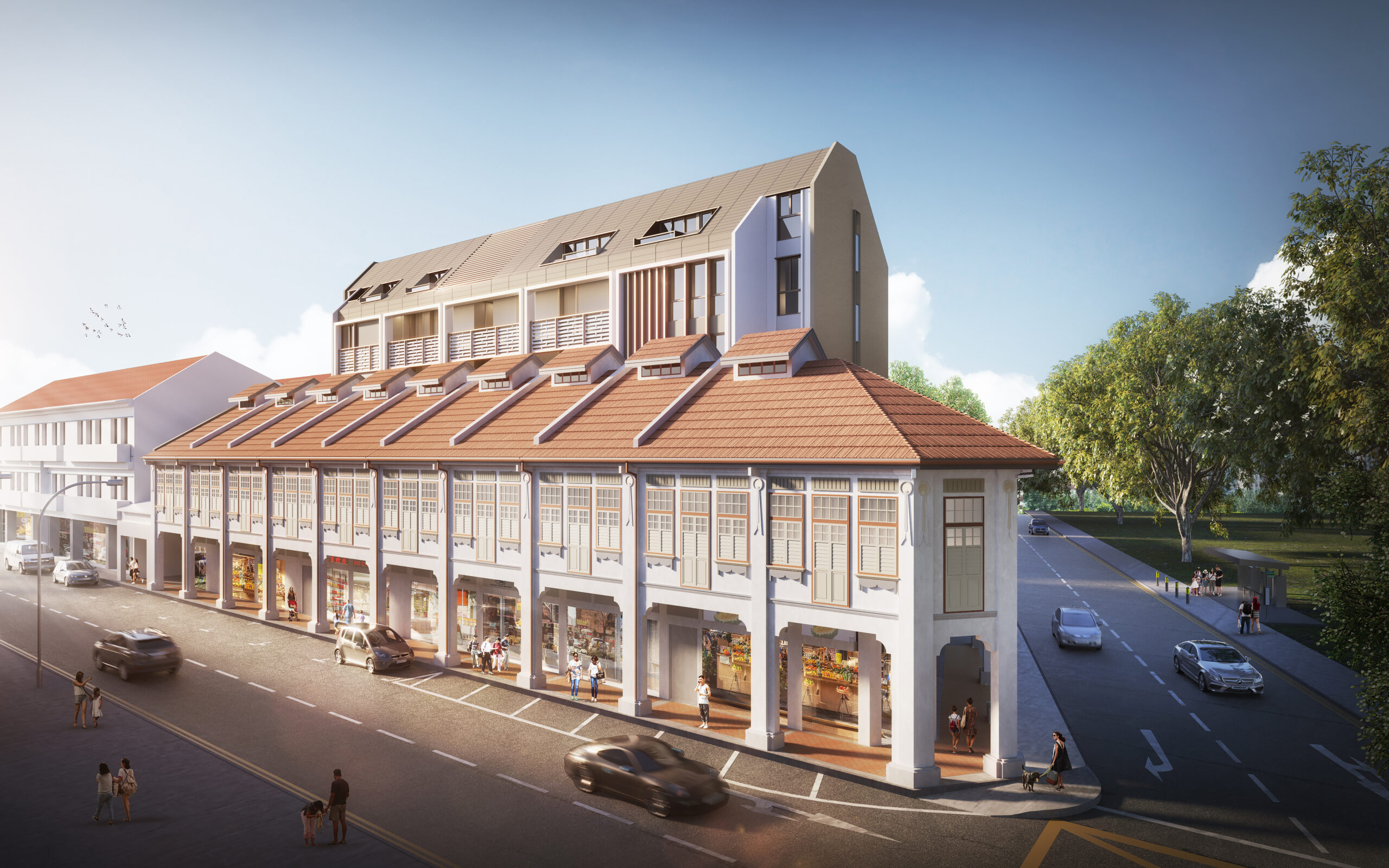 Atlassian Condo Facade - Perspective of the project's facade combined with the shophouse area
It can be said that Atlassia Condo is one of the new launch condo that inherits and promotes the beauty of the praised heritage. That can be seen through the similarity in the project's perspective, especially the shophouse design of the project, which inherits the beauty of the Peranakan heritage. Traditional shophouses (stores combined with houses) selling Peranakan items of indigenous people are the beauty that exists in every corner of this East Singapore neighborhood. It is easy to see rows of houses with the same architecture, colorful and close to each other creating the same but also different in Koon Seng Road. Most of the houses here were built in the early twentieth century, bringing a blend of traditional and modern culture. Colorful Chinese architecture is also one of the features that make up the attraction of this neighborhood.
Future residents in this area can enjoy long-standing values that have not been forgotten through the architectural features of new projects. Besides the shophouses which are interesting places not to be missed, Joo Chiat area also has a traditional market. This place is likened to a shopping paradise for fabrics, textiles, traditional costumes and jewelry of the Peranakan people. If you want to see the produce of this land, visitors can visit Rumah Bebe - a shophouse displaying fine Peranakan artifacts, furniture and porcelain, or Rumah Kim Choo shop with many products. such as Peranakan jewelry, traditional Nyonya kebaya dress, beaded shoes...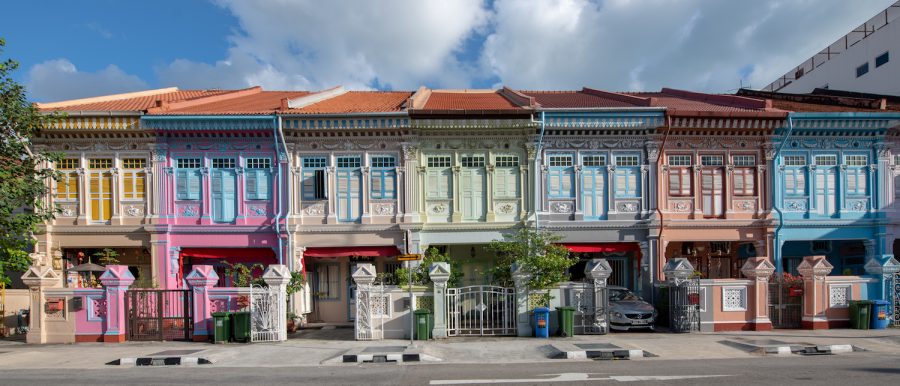 Atlassia Condo inherits the architecture of Peranakan heritage - one of the outstanding long-standing beauties in Joo Chiat
Get more latest news about new launch properties for sale and don't forget to follow our website and get your chance to live in these amazing residences filled with luxury!