Continued Recovery In High-end New Home Sales Amid Easing Of Covid-19 Rules And Travel Restrictions
.
Continued Recovery In High-end New Home Sales Amid Easing Of Covid-19 Rules And Travel Restrictions
17 May 2022, SINGAPORE – Demand for new private homes in the Core Central Region (CCR) – a proxy for high-end and luxury homes – rose for the second straight month in April 2022 amid the further easing of Covid-19 rules and travel restrictions as Singapore transits to living with Covid-19. The stronger CCR sales have helped to support the overall new private home sales last month, as developers sold 653 new private homes (ex. Executive Condos) – largely on par with the 654 units transacted in March. On a year-on-year basis, new home sales fell by nearly 49% in April 2022 from the 1,270 units shifted in April 2021, where new launches Irwell Hill Residences and One-North Eden boosted sales then.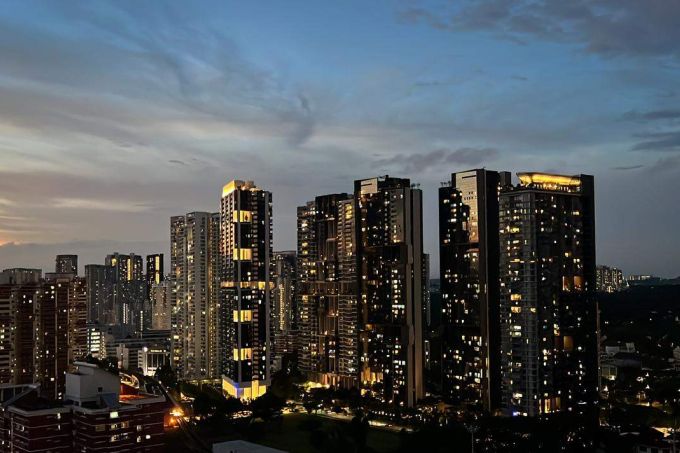 In April 2022, new homes sales in the CCR were up by 34.6% MOM to 206 units, following the 39.1% MOM increase in March. The CCR accounted for 31.5% of the overall new home sales last month and it is the only sub-market that posted month-on-month increase in new private home sales in April. The best sellers in the CCR last month were The Avenir which sold 23 units at a median price of $3,227 psf and Fourth Avenue Residences which transacted 21 units at a median price of $2,500 psf. Meanwhile, new home sales in the Rest of Central Region (RCR) and Outside Central Region (OCR) fell by 9.7% and 12.7% respectively from March to April, amid dwindling unsold stock and a dearth of major launches. Developers sold 289 new units in the RCR which included 52 units transacted at Normanton Park at a median price of $1,861 psf and 35 units sold at Riviere at a median price of $2,779 psf.
If you are interested in this new launch condo, discover more about projects details here!!!
New home sales in the OCR posted a steeper monthly decline, falling by 12.7% MOM to 158 units in April as the inventory of unsold new homes dropped to a record low of 3,890 units as at the end of Q1 2022. The top selling projects in the OCR in April were The Florence Residences which sold 24 units at a median price of $1,717 psf and The Watergardens At Canberra which shifted 19 units at a median price of $1,449 psf. Over in the EC segment, 186 new ECs changed hands in April – up sharply from the 48 units sold in March. The increase can be attributed to the launch of North Gaia EC in Yishun where 166 (27%) out of its 616 units were sold at a median price of $1,301 psf when it was put on the market. In April, developers placed 397 new units (ex. ECs) for sale compared to 309 units launched in March. Meanwhile, 616 new ECs were launched in April in North Gaia – the first EC new launch since Parc Greenwich hit the market in September 2021.
For more latest news on New Launch Condos and don't forget to follow our website and get the chance to live in these amazing luxury residences!