Flynn Park New Condo - New launch condo by Hoi Hup and Sunway with a bid of $371 million
.
A new launch condo has been purchased by a joint venture between Hoi Hup Realty and Sunway Developments called Flynn Park, a residential condo located along Yew Siang Road in Pasir Panjang. The joint venture won this project with a tender of $371 million, equivalent to $1,355 psf per plot ratio. If the condo has 7% bonus balconies in the gross floor area, the land price will be estimated $1,318 psf ppr. Under the URA Master Plan 2019, the plot ratio will be increased to 1.4 with the price of the development charge will be approximately $24 million.
Flynn Park new condo is a new launch condo that is redeveloped by a former condo completed in 1986. The development has site area of 208,443 sq ft and it is located nearby Pasir Panjang MRT station, which belongs to Circle Line within 350m away. According to Galven Tan, deputy managing director of investment sales and capital markets at Savills Singapore, the new launch condo can be redeveloped into a new condominium of about 271 residential units.
Flynn Park New Condo by Hoi Hup and Sunway
New launch condo - Flynn Park Residences with a strategic location and potential development
This new launch condo was released for sale by bid at the end of July and closed on September 9. According to Tan, the bid for Flynn Park had been keenly contested. With a prime location and outstanding development potential, this is a unique opportunity to develop a high-end residential project on the edge of the city and have good connections to surrounding amenities such as public means of transport and other attractive destinations.
This was the second combined sale effort of Flynn Park new condo. The first one took place in 2018, before the project cooling measures were announced the following month. Therefore, it failed to find a buyer then. Flynn Park sales transaction was considered as the biggest deal in 2021 with a sale price of $371 million. Tan said that they were very happy to have achieved success in owning this amazing project in the second collective sale.
According to Wong Swee Chun, chairman and managing director of Hoi Hup Realty, they were very pleased to secure the tender of Flynn Park new condo. This new launch development is a rare hillside plot that offers a panoramic view of the South. It is peaceful, lavish, and close to nature, enjoys in the vicinity of the MRT system, and just within a few minutes to the downtown. This new condo will also get benefits from the nearby new Southern Waterfront project. They expected to develop a luxury residential condominium on the unique site.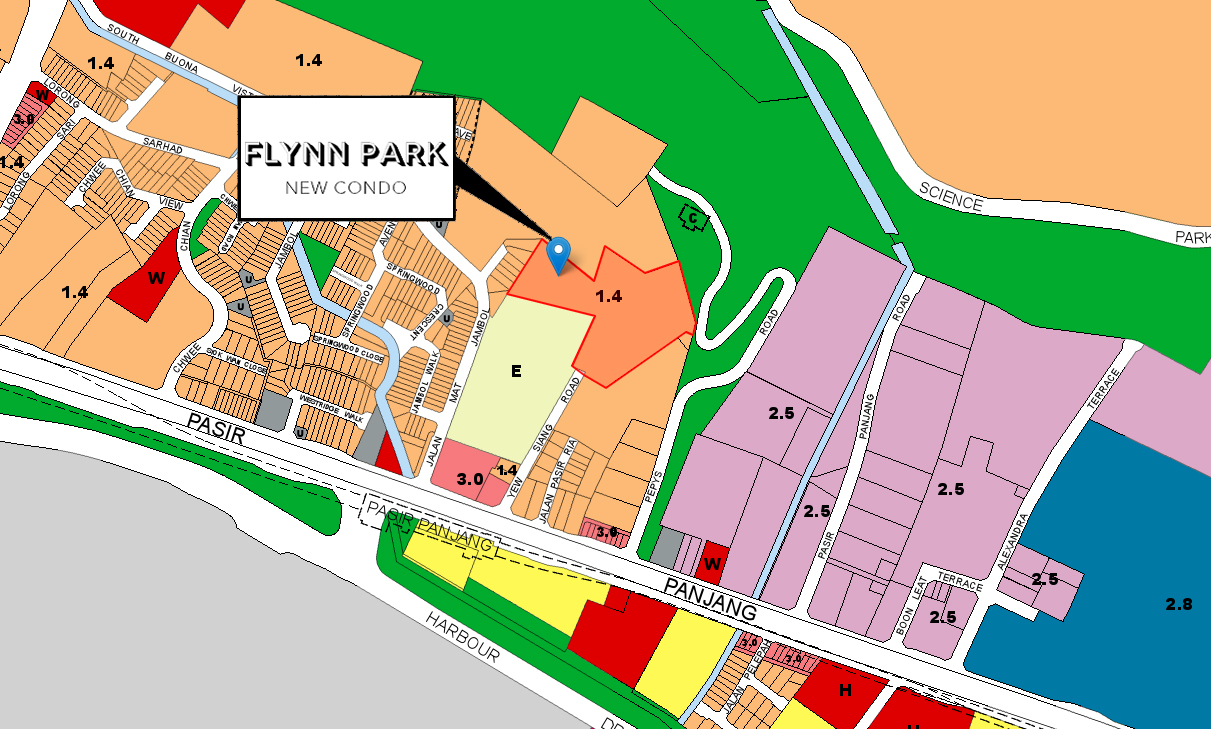 Flynn Park New Condo with a strategic location in District 5
For more latest news about new launch condo developments, don't forget to follow our website and sign up with your details below avail of great discount deals when you buy your very own unit!