Former 93B/ 93C/ 95 Lorong N Telok Kurau New Launch Condo sold for $23.6 mil
.
New launch condo at the end of the year also has changes. For example, a number of old projects have been successfully acquired and put up for sale in the form of a collective sale. It is known that Former 93B/ 93C/ 95 Lorong N Telok Kurau is a Freehold project, consisting of three semi-detached houses in Lorong N Telok Kurau that were sold through collective sale for $23.6 million for Baywind Properties, a 50:50 joint venture between ABR Holdings and LWH Holdings.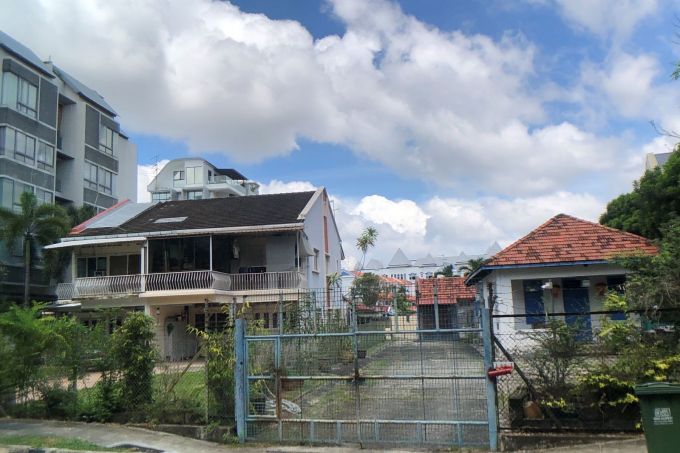 Former 93B/ 93C/ 95 Lorong N Telok Kurau is located near East Coast Road, and is sold for $23.6 mil
Among the new launch condo being opened for sale, Former 93B/ 93C/ 95 Lorong N Telok Kurau have a combined freehold land area of 18,507 square feet (sq ft). The sites are zoned for residential use with a plot ratio of 1.4, under the Urban Redevelopment Authority's Master Plan 2019. Before, PropNex announced that the reserve price of S$25 million works out to a land rate of S$902 per square foot per plot ratio after factoring 7% bonus gross floor area for balconies. The developers expect that this project will build 24 units on the site, the apartments here will be equipped and designed according to modern standards, increasing the housing value in the future.
According to Tracy Goh (head of investment and collective sales at PropNex) said that they have seen intense interest from different parties - including local developers and newcomers to the market. homeowners who are looking to acquire redevelopment sites to build boutique apartments, driven by growing confidence in healthy local demand for new condominiums or apartments.
It can be seen that new launch condo is a potential project, with a convenient location to neighboring areas. The address is in the vicinity of shopping malls such as Parkway Parade and 112 Katong mall, which are currently undergoing renovation. In particular, this project is approximately 500 meters from the upcoming Marine Terrace MRT Station on the Thomson-East Coast Line.
Former 93B/ 93C/ 95 Lorong N Telok Kurau Location Map
As for education, parents will not need to worry when prestigious schools are not far away. Nearby schools include CHIJ (Katong) Primary, CHIJ Katong Convent, Ngee Ann Primary School, St Stephen's School, Tao Nan School, St Patrick's School and Victoria Junior College.
The collective bid for the sale of properties was launched on November 19 last year and ended on December 29. Ms. Goh also added that this collective sale is the last of the year. and they are delighted that they have achieved successful results for the owners in the first sale attempt across the block.
To receive the latest news on newly launched real estate, don't forget to follow our website to discover more exciting information waiting for you!