Geylang properties acquired for $60 mil by Lian Beng, KSH, Heeton
.
Development 24, a property investment and development company owned by Lian Beng Group, KSH Holdings and Heeton Holdings acquire a group of freehold properties along Lorong 24 Geylang for $60 million.
Development 24 is 48%-, 42%- and 10%-owned by KSH, Lian Beng, and Heeton, respectively.
Lian Beng, KSH and Heeton said, in a separate SGX filings, that the aggregate consideration is $60 million for the properties ( invluding the present Rezi 24 Condo ), of which $6 million has already been paid during the exercise of the option.
Rezi 24 Condo @ Geylang
The properties on a total of 12 lots of land with 26,188 sq ft of land area will be redeveloped into an eight-storey residential development - Rezi 24 ( former Residences 1 ). The condo will come with the maximum allowable gross floor area of around 73,325 sq ft for tthe accommodation of LIMITED 51 units.
Convenience is the short distance to walk to Dakota MRT Station, residents at Rezi 24 Residences @ Geylang cann enjoy the great connectivity to all The Island. Vehicle owners can take Pan-Island Expressway (PIE), East Coast Parkway Expressway (ECP) and Kallang Paya Lebar Expressway (KPE) to get to the business hub or shopping district in the city.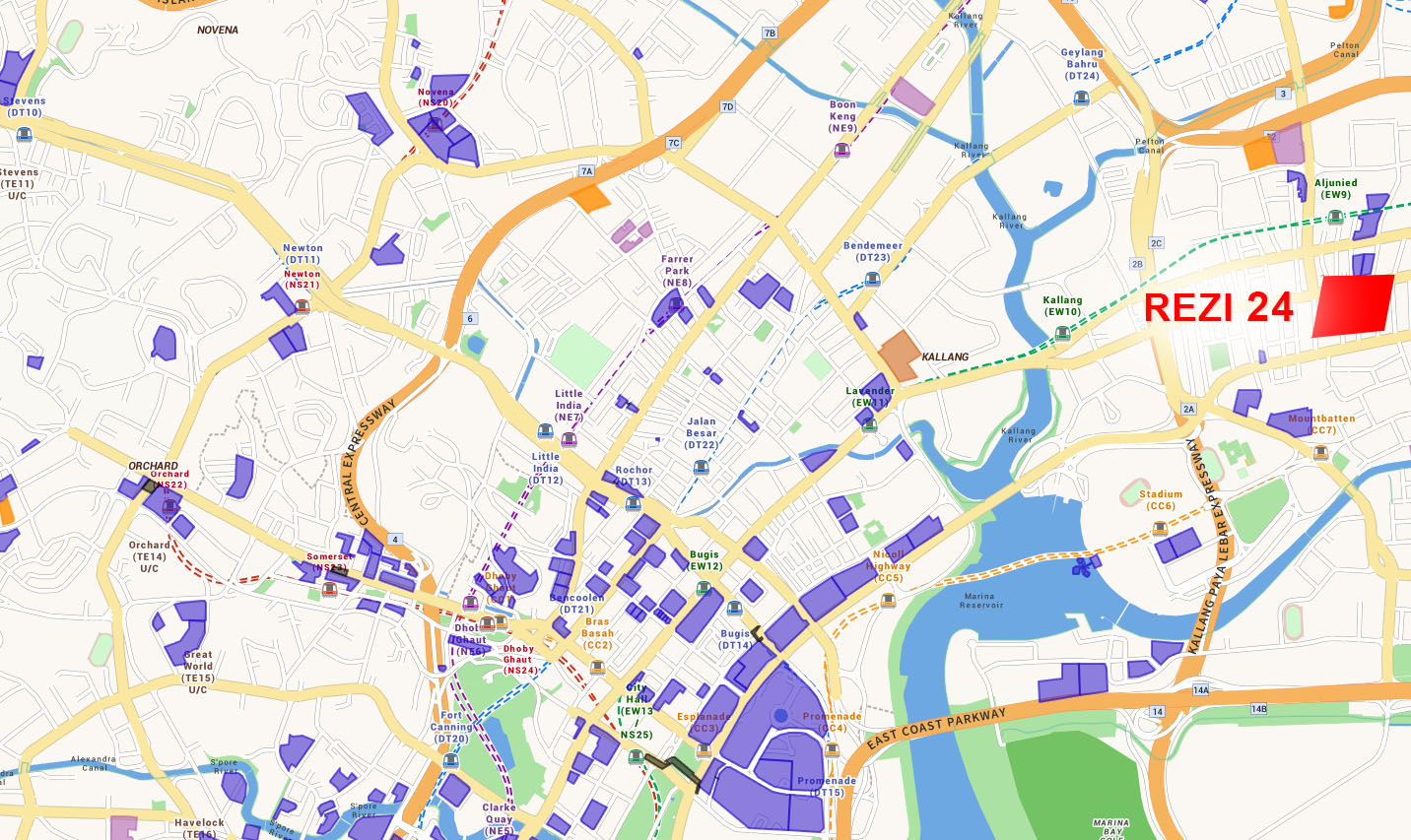 The external borrowings and internal funds would finance their respective share of funds for the purchase, Lian Beng, KSH and Heeton revealed. They do not expect the acquisition to materially affect the groups' net tangible assets and earning per share for the current financial year.
Lian Beng added that Ko Chuan Aun, "an independent director and shareholder of the company, is also an independent director of KSH Holdings Limited"
For more information on Rezi 24 Condo, please contact us by filling the form. Now, you can also register for New Launch Condo @ Lorong 24 Geylang - Rezi 24 VIP Preview
---