Holland Road GLS is bagged for $1.2 billion by Far East Organisation
.
Holland Road GLS site is bagged for $1.2 billion by Far East Organisation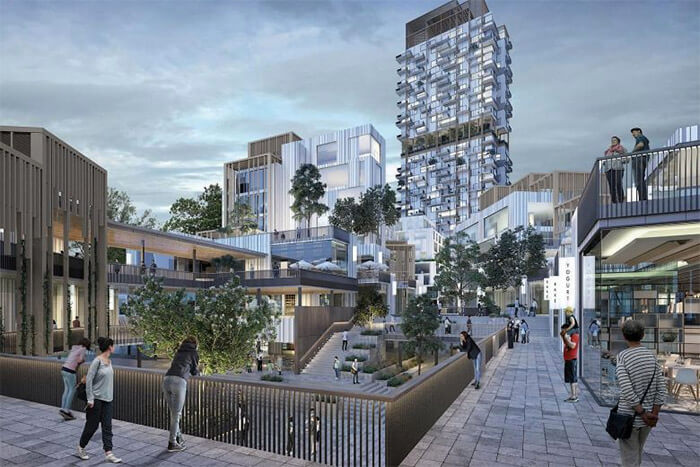 A consortium led by real estate giant Far East Organization has clinched the coveted mixed-used (residential & commercial) site at Holland Road for a whopping $1.213 billion or $1,888 psf ppr. 642,766 square feet is a maximum GFA (gross floor area) of this site plan. By owning a large site area, the future new launch at Holland Road will comprise of many kinds of development, in particular, 60% of GFA is residential homes for sale and the remaining 40% of GFA is belong to office and retail spaces.
Mixed-development is the new trend of real estate in Singapore, in particular. Mixed-development projects with
private homes for sale
and offices for rent is attracted a lot people in real estate market, such as developers, investors and home-buyers.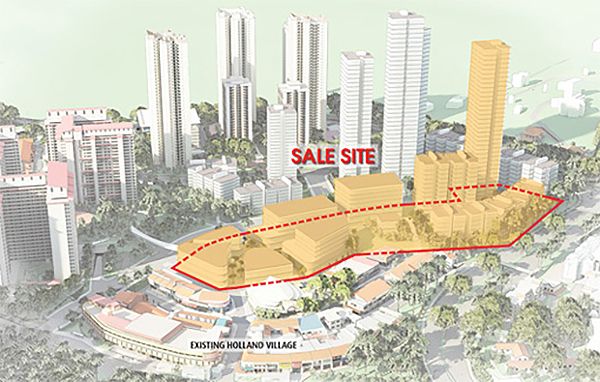 The winning consortium that part of the GFA will be split into two types: residential and serviced apartments. For residential use, around 400+ private homes for sale and for serviced apartments, another 100+ units will be used.
The Holland Road GLS tender drew a total of 15 bids in total and together with Sekisui House and Sino Group, the Far East-led consortium's top bid price was the highest among the top 5 tenders which were submitted by various property developers under the "dual-envelope" system.
Besides that, the other 4 shortlisted bids submitted for the Holland Road tender led by some reputable developers, such as the developer of Martin Modern, GucoLand together with Hong Leong Holdings, TID and Hong Realty, and a joint-venture between Perennial Real Estate and Chinese firm Qingjian Realty.
After 7 years, since partnering Frasers Centrepoint (now known as Frasers Property) and also Sekisui House back in 2011, this is the first acquisition of Far East Organisation which cost over $1 billion.
Far East Organisation has successfully acquired a plot located at Punggol Central to develop today's mixed-use project named Watertown with $1.02 billion. Far East Organization's proposed scheme (designed by MKPL Architects) for the new development at Holland Road will comprise of 2 towers (at 33 and 25 storeys each) housing 400+ residential apartments and another 10-storey tower housing serviced apartments. Moreover, they planned to make the mix-development project here. It means that The Holland Road project will be dual residential/office units. It also has 5 levels of office spaces sitting right above the retail and F&B spaces on the top.
In addition, the winning concept was compelling in terms of design and the planning of the external spaces for public access, said by The Urban Redevelopment Authority (URA).
It was noticed that, based on the survey, 70% of potential customer said that one of the most important reason why they choose a property to buy is the internal facilities of that development. By this reason, more and more new launch condo or new private home focus on the development of internal amenities, besides the concept or furniture.
The real estate market is updated everyday with new projects. Kindly visit us to update the latest information in Singapore real estate market and please do not hesitate to contact us if you have any concern.
Adapted by Newlaunch101, May 17, 2018