Homes in more central areas, coastal protection among URA proposals for 2025 Draft Masterplan
.
Homes in more central areas, coastal protection among URA proposals for 2025 Draft Masterplan
NEW LAUNCHES in SINGAPORE – Homes in more central locations and plans for recreational spaces are among proposals that the Urban Redevelopment Authority (URA) has put forth for its next masterplan, which is due in 2025. The URA on Thursday said it will engage the public over the next two years as part of the latest review of the masterplan, which sets out land use and development plans for Singapore over the next 10 to 15 years. Plans for a good mix of public and private housing in more central locations – including the city area, the former Keppel Club site which will form part of the Greater Southern Waterfront, and Turf City in Bukit Timah – are being considered.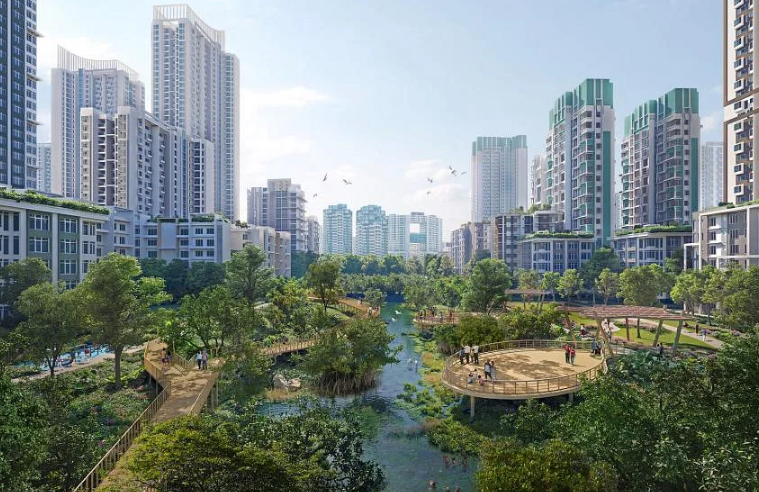 A recreational masterplan will also be developed to provide spaces and facilities that are more accessible to the public, to promote active lifestyles and ageing in place. This is another proposal under the Shape a Happy, Healthy City theme – one of four themes under the Draft Masterplan. The themes were adapted from the URA's long-term plan review, which was completed in 2022 and will guide Singapore's development over the next 50 years.
If you are interested in this new launch condo, discover more about projects details here!!!
National Development Minister Desmond Lee said on Thursday that the strategies identified in the long-term plan review will be translated into detailed plans and implemented. Pointing out the difficulty in managing "many competing needs as well as the increasingly diverse aspirations of Singaporeans", he said that how the Government chooses to use land "may not necessarily meet everyone's expectations". "But through the process of dialogue and conversation... we hope both planners and our public can better understand the range of different needs and interests, and how they can be appropriately accommodated within our small island city-state."
Under the second theme of strengthening urban resilience, ideas that could potentially soften the urban heat island effect – where densely built cities experience higher temperatures – are being developed. URA said it will share more details later in 2023. Agencies will also study various coastal protection measures to protect against rising sea levels and engage stakeholders on some of these plans, the authority added. URA said it will continue to plan for and optimise the use of underground spaces for infrastructure and utilities to free up land above ground for homes, parks and amenities.
For more latest news on New Launch Condos and don't forget to follow our website and get the chance to live in these amazing luxury residences!