Les Maisons Nassim - new launch condo by Shun Tak Holdings sold at a high of $5,930 psf
.
Les Maisons Nassim is a new launch condo developed by Hong Kong-listed real estate developer Shun Tak Holdings, controlled by billionaire businesswoman Pansy Ho. Les Maisons Nassim is a low-rise, five-storey development of just 14 apartments located on a prime site spanning 66,452 sq ft in the prestigious Nassim Road area. Les Maisons Nassim presents a modern, freehold residential development that will surely impress residential property seekers. It is well comprised of various choice units that are built and designed with an exceptional layout fit for a modern lifestyle.
The sole caveat of this new launch condo was for a third-floor unit of 6,577 sq ft that fetched $39 million or $5,930 psf. This deal is believed to be made by Bruce Lye, managing partner of SRI, one of the marketing agents for Les Maisons Nassim. According to him, because of the prime location of this project right on the prestigious Nassim street, along with the developer's reputation, it has created an attraction for foreign buyers and large format units. The list of buyers has not been disclosed, but it is believed to be a Chinese national.
Apartment sizes at this new launch condo range from 6,049 to 12,077 sq ft, with four to seven bedrooms each. All apartments have 21m frontage with view of Kinloss House at Lady Hill Road. Kinloss is a 25,833 sq ft mansion built in the early 1900s and located on a 1.9ha (204,516 sq ft) free-standing site. It was once thought to be part of the Scottish merchant, the Ladyhill estate of Angus Gilbert. It has since been restored and is now the AXA University Asia Pacific Campus. Several other units at Les Maisons Nassim are said to have been booked, pending finalization of the application. The hit for the recently traded unit is the highest in a decade - in psf, based on the headlines to date.
Find out more detailed information about Les Maisons Nassim here and be among the first to know about exclusive project news and information!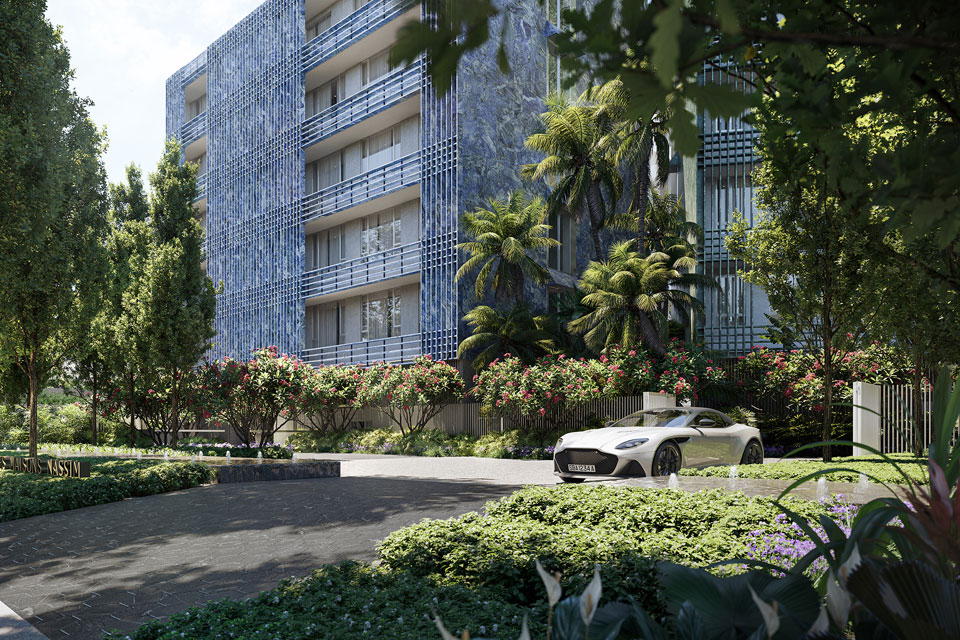 Les Maisons Nassim - new launch condo by Shun Tak Holdings sold at a high of $5,930 psf
Les Maisons Nassim - new launch condo with the most expensive apartment ever sold in Singapore
The unit at Les Maisons Nassim has achieved an all-time high psf price over the past decade. Coming soon is another luxury project of Shun Tak Holdings: Park Nova 54 units at the corner of Tomlinson and Orchard Avenue. The highest rate achieved in both absolute value and psf at the luxury apartment is the largest of the three penthouses under development: the 3-story, 5,899 sq ft penthouse, collected about $34,438 million ($5,838 psf) on its first day of launch in May.
The second-highest rate achieved at Park Nova is another smaller penthouse measuring 4,899 sq ft. It sold for 26,026 million dollars (5,784 square meters). Other units in Park Nova sell for between $4,693 psf and $5,320 psf. About 13 apartments have been received in Park Nova, based on the information given so far. They are also believed to be mainly Chinese buyers. SRI's Lye hopes to see more such attractive deals from overseas super network investors in this end market.
Les Maisons Nassim - a modern, freehold residential new launch condo that impress residential home seekers
Get more latest news about new launch condo and don't forget to follow our website and get your chance to live in these amazing residences filled with luxury!