Maxwell House Sold wholly in $276.8 Million Deal
.
Maxwell House has been tendered successfully for the enbloc acquisition this project at a bid price of $276.8 million by SingHaiyi Group, Chip Eng Seng Corporation, and Chuan Investments. Their tender was submitted by joint venture partners to the collective sales commitee of Maxwell House on May 6, 2021. The bid was awarded to joint venture the day after.
The share of interest among the JV partners in this acquisition including Chip Eng Seng hold 40% stake, SingHaiyi accounts for 40% and the remaining 30% belongs to Chuan Investments. Chuan Investments is well-known as an entity of Chuan Lim Construction, a Hong Kong-listed company with operations in Singapore, mainly focus on building and civil engineering works. These corporations are embarking on a JV development together for the first time.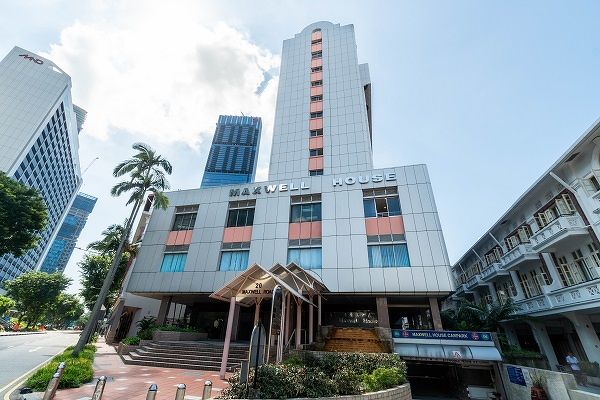 According to the JV members, Maxwell House Development at 20 Maxwell Road are being sought approval to redevelop into a new mixed-use development with residential and commercial components. (Picture: C&W)
Find out more about Maxwell House New Launch Details Now!
Maxwell House Development is a 13-storey commercial project located at 20 Maxwell Road. This is a 99-year leashold development that has been launched its collective sale on the beginning of April on 7th, 2021 at a reserve price of $268 million. The marketing agent was Cushman $ Wakefield.
Maxwell House parcel land is currently zoned as commercial development under the latest master plan, but the joint bidders have announced in a press release that they intend to seek approval to regenerate the development in to a commercial and residential complex project.
The parcel land currently has a gross plot ratio of 4.3 but the developers say they will also seek approval to grow the plot ratio to 5.6 for the new project to have a gross floor area (GFA) of at least 233,987 sq ft. The GFA will be set aside for commercial usage up to 20%
There are a variety of new launch residential development in 2021. Check out the latest project in this year right now in New Launch!
Contact Us or Book An Appointment to Receive The Latest Update!