New Condo Launches: The Watergardens at Canberra moved 60 per cent of units
.
According to a recent new condo launches, The Watergardens at Canberra has sold about 60% of its 448 units. That means to about 268 units - as of August 28 and 29. Adding to the selling price information, prices start at under S$920,000 or S$1,424 per square foot (psf) for 2Bedroom apartment. Next is the 3bedroom apartment, priced under S$1.3 million or S$1,438 for each. Finally with a 4bedroom apartment, priced under S$1.8 million or S$1,382.
UOL also says that pricing per square foot (psf) for "typical units sold" ranges from S$1,400 psf to almost S$1,550 psf.
Next, according to Brandon Lee (Citi analyst) has estimated that the overall selling price of the 99-year leasehold apartment is in the range of S$1,450 to S$1,500/psf. This is within the team's expectations and is higher than the gain from S$1,100 to S$1,200/psf for neighboring projects. An expert from Citi estimates that the S$1,450 to S$1,500 psf price range translates to a 14-17% pre-tax profit margin, based on a breakeven S$1,240/psf and net asset value. revaluation (RNAV) cumulative 0.3-0.4%.
If you are interested in the new condo launches, you can refer to new projects here, the information and details are always updated.
Current sales - The Watergardens is one of new condo launches be expected in this year
In fact, sales "may have fallen a bit short of investors' expectations" following the Pasir Ris 8's impressive sale - up 85% last month. Even though The Watergardens is new condo projects be expected in this year, but it is only the second largest non-executive condominium mass-market project to be launched.
The Watergardens is located in Sembawang / Yishun area, this project is the first private residential development in the north of Singapore to come to market within the last six years. This project is attracted by its "living in nature" design with lush greenery, as well as its prime location - located near Canberra MRT station and the future North Coast Innovation Corridor.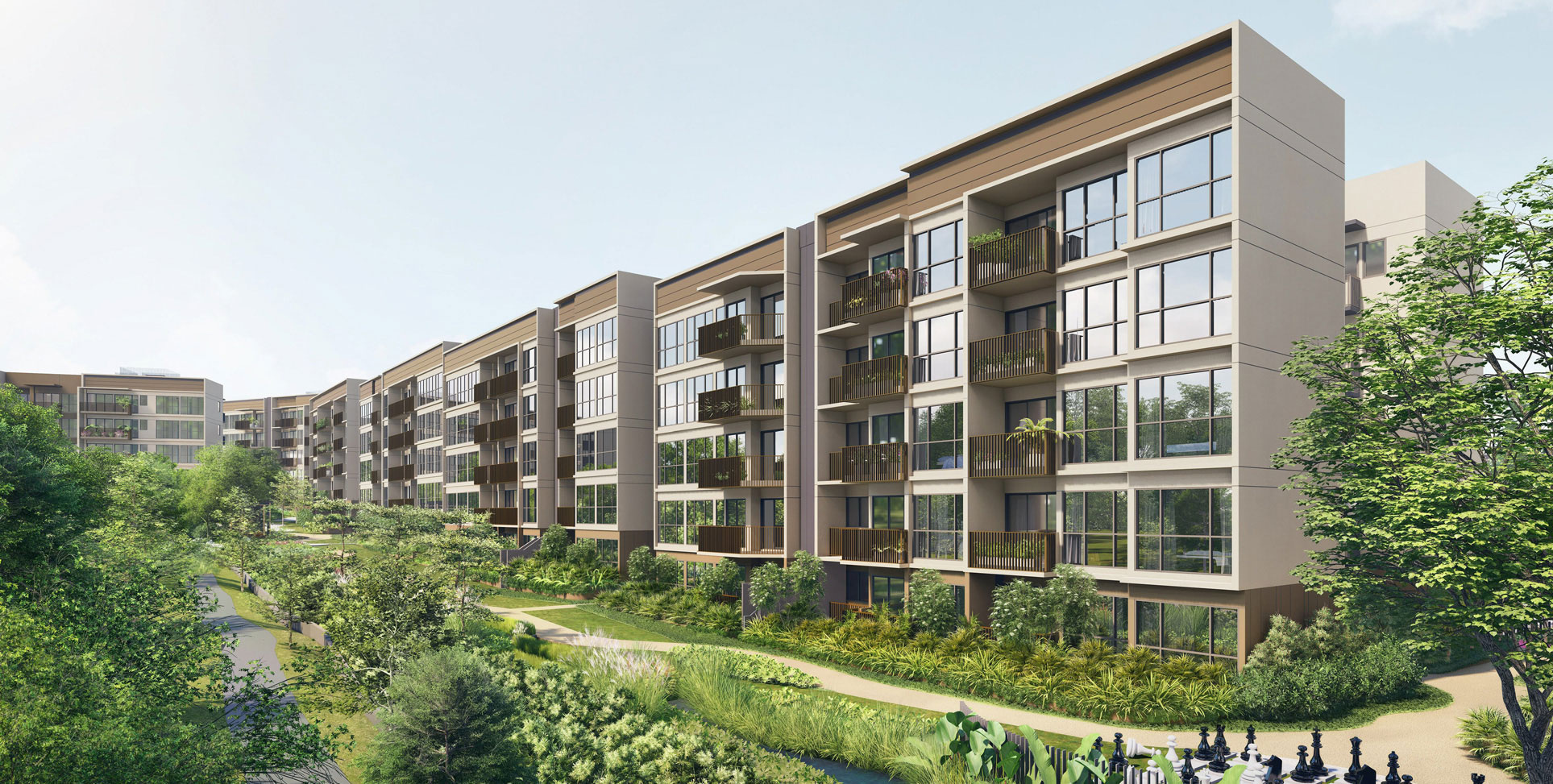 The Watergardens (artist's impression photo) is a new condo launches comprises 16 five-storey buildings and to be completed in Q2 2026. Source: Internet.
Overall, this low-rise project consists of 16 buildings with 5 storeys each. The apartments have flexible layouts from 2 to 4 bedrooms, plus spacious areas from 646 sq ft to 1,528 sq ft. It is expected to be completed in Q2 2026.
In Citi's opinion, the recent launch represents "a solid outcome" for UOL and is likely to sustain the ongoing residential property rally, especially in the mass market segment.
New condo launches with the positive by recent quick sale of The Watergardens
According to Mr. Lee, the nearby The Commodore almost has many advantages. This new condo, scheduled to launch later this year, and featuring approximately 219 units, will benefit from the overwhelmingly positive sentiment from The Watergardens. Previously, UOL reopened showflat of The Watergardens on August 14, after it was closed on July 21 due to Singapore's return to Phase 2 (Heightened Alert).
It is known that The Commodore is located in a new and vibrant area with a variety of facilities, well connected to many transport facilities and utilities such as Highways, MRT Stations and Bus Stations. This project is located in Singapore's newest real estate district 27, with good connection to the upcoming Canberra MRT.
Discover The Commodore's design and connectivity today, a new condo launch that is well received by homebuyers.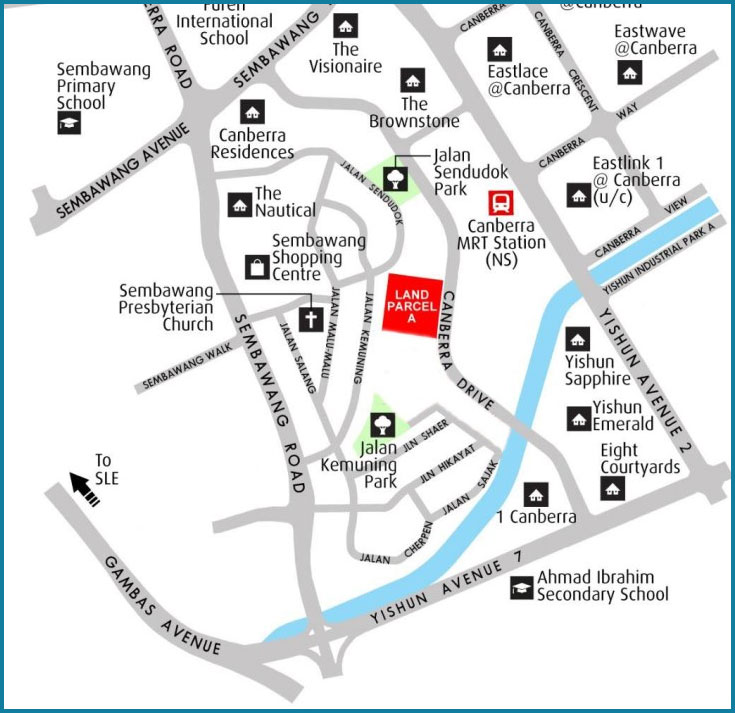 New condo launches: The Commodore land parcel A. Source: Internet.
According to Mr. Lee, he noted that The Watergardens' sales performance would have a slight positive impact on UOL's share price. However, the team continues to regard City Developments Limited (CDL) as "a cheaper residential mandate thanks to a deeper RNAV discount of 53% compared to UOL's 41%". Mr. Lee recommends "buying" UOL shares with a target price of S$8.87.
In the following tranche, UOL increased 1% or S$0.07 to S$7.08. Shares of Singapore Land Group, formerly known as UIC, were up 0.8%, or S$0.02 at S$2.69.