New home sales slump in June due to few sales, but sales will increase strongly in July
.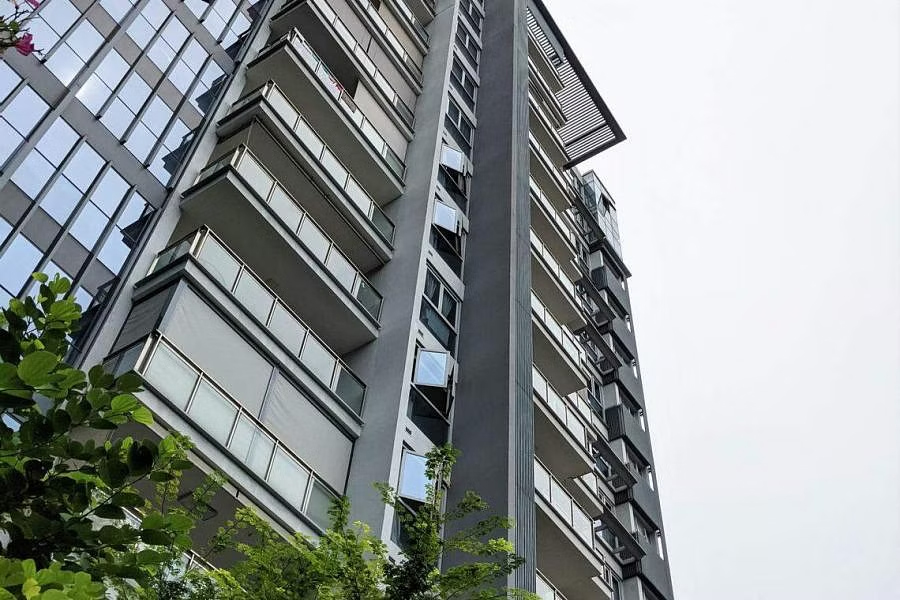 New home sales: New home sales slump in June due to few sales
New private home sales - DEVELOPERS sold 278 private units in June 2023, down 73.2% from May's 1,039 units and less than 488 units sold in the same period last year.
This is the lowest number of private homes sold this year. The figures, excluding executive condominiums (ECs), released by the Urban Redevelopment Authority (URA) on Monday (July 17), are based on a survey of licensed housing developers.
Including EC, which is a mix of public and private housing, developers sold 297 units, down from 1,056 units sold in May and less than 496 units sold in June 2022.
Only 31 units of new private home sales were launched last month, down 98.1% from 1,595 units launched in May and lower than 397 units launched in the same period a year ago. Christine Sun, senior vice president of research and analysis at OrangeTee & Tie, noted that new home sales in June fell due to a lack of "major project launches".
She added that only one project launched last month, the 17 Lavender Apartments, sold eight units. She said an estimated 3,463 new single-family homes were sold in the first half of this year, 18% lower than the 4,222 units sold in the first half of 2022.
Huttons Asia senior research director, Lee Sze Teck, attributed the lower number of new homes sold in June to the school holiday, as well as "a reflection of tight supply in the market".
He observed that the number of foreigners buying residential properties continued to decline in June, following the latest property cooling measures announced in April. Total foreign purchases fell to 13 units in June, 56.7% lower than the 30 units sold in May and 80.6% lower than the 67 units sold in April, based on data. Realis data of URA.
The number of local homebuyers also fell in June to 228 units, from 857 units in May. Similarly, purchases by Singapore permanent residents also fell from 105 units in May to 30 units in June.
The majority of transactions in June came from the rest of the central region (RCR), accounting for 53% of total sales with 147 units sold, excluding EC. Another 40% of sales or 112 units came from the core core region (CCR) and the remaining 7% or 19 units were from the off-center (OCR).
Eugene Lim, chief executive officer of ERA Realty Network, commented: "It seems that the price gap for new sales between CCR and RCR has narrowed since April, which has caused real estate disruptions. CCR properties are increasingly attractive to potential buyers.
Based on ERA's analysis, the new selling price differential between CCR and RCR properties has decreased from 17.4% in April to 11% in June 2023. ERA expects Singapore citizens and permanent residents to continues to drive primary demand for private residential real estate. Analysts note that marketing activities will increase after the June school break, as more projects are expected to launch.
Wong Siew Ying, head of research and content at PropNex Realty, said sales of new single-family homes will be strong month-on-month from a number of consecutive launches – The Myst, Lentor Hills Residences, Grand Dunman and Pinetree Hill. Four projects have sold a total of more than 1,100 apartments in the opening sales respectively on the weekends of July 8 and July 15.
If you are interested in this New home sales, discover more about projects details here!!!
New private home sales, Wong added that sales momentum is also likely to spread to August, especially in the EC segment, with Altura EC in Bukit Batok coming to market soon. However, the Hungry Demon Festival takes place from August 16 to September 14 this year. This stage is when some people avoid buying or renovating their home.
For the rest of the year, Nicholas Mak, research director at Mogul.sg, said 10 residential projects with a total of 2,350 apartments will hit the market. He expects homebuyers to "become more and more picky as they will have a wide selection of new residential projects to choose from".
Meanwhile, Knight Frank's head of research, Leonard Tay, said demand for new single-family homes in the remaining months of 2023 will continue to be underpinned by homebuyers buying homes to work. separately, as household balance sheets remain healthy. He said many buyers were supported by recycled capital from earlier generations of Singaporeans, who benefited from the property price appreciation.
However, Tay noted that homebuyers are facing high interest rates and the possibility of a technical recession. He expects total new home sales to be around 7,000 to 8,000 units for the year.
Adapt from The Business Times News
For more latest news on New private home sales and don't forget to follow our website and get the chance to live in these amazing luxury residences!