New launch condo projects: Lentor Modern Is Surrounded By Majestic Nature
.
More and more new launch condo projects in Singapore aim to develop a project that is close to nature. And Lentor Modern is also one of the New launch condo projects, becoming a popular choice for both residents and investors because of its ideal location surrounded by existing green spaces and future development projects. The condominium will be one of the first new developments in the area. Located in the Thomson area, which is dominated by land houses, residents will also enjoy sweeping views of the serene surroundings. The large number of nature reserves and parks such as Thomson Nature Park and the Upper and Lower Seletar Reservoirs will appeal to nature lovers.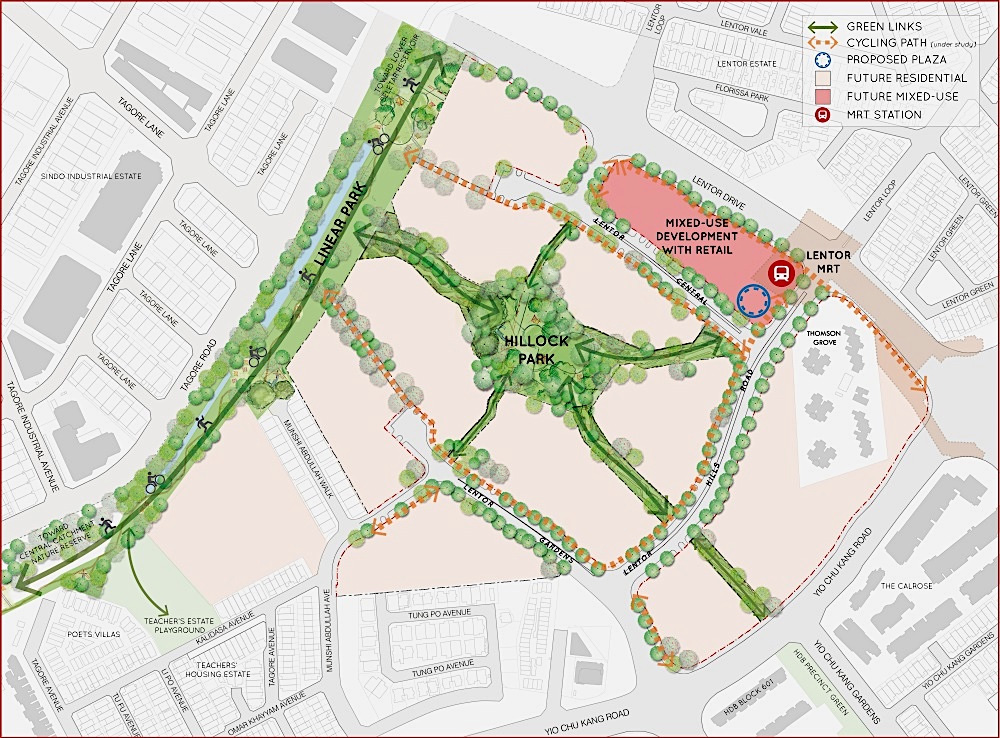 New launch condo projects: Surrounded By Majestic Nature
A project within the natural belt of the Lentor Hills, Lentor Modern, this new launch condo projects is a new 99-year mixed-use development comprising commercial and residential units, proudly developed by a respected developer GuocoLand. Set in the Lentor Hills New Land surrounded by Ang Mo Kio, Seletar, Thomson and Bishan, Lentor Modern will have a large campus area spanning 17,279.9 square meters.
Along two roads including Lentor Drive and Lentor Central, new launch condo projects as well Lentor Modern Condo will be a luxury mixed-use development with a full suite of apartment amenities in the heart of the new Lentor Hills Estate. Both major highways, SLE and CTE, surround the development and ensure smooth connectivity to other key destinations in Singapore. How makes this project so attractive is the integration of a commercial center on the first floor and direct access to Lentor MRT. New launch condo projects will be the first new launch in many years at the Lentor Hills Estate.
If you are interested in this new condo project, discover more about Lentor Modern 's neighborhood here to be among the first to know about exclusive project news and information!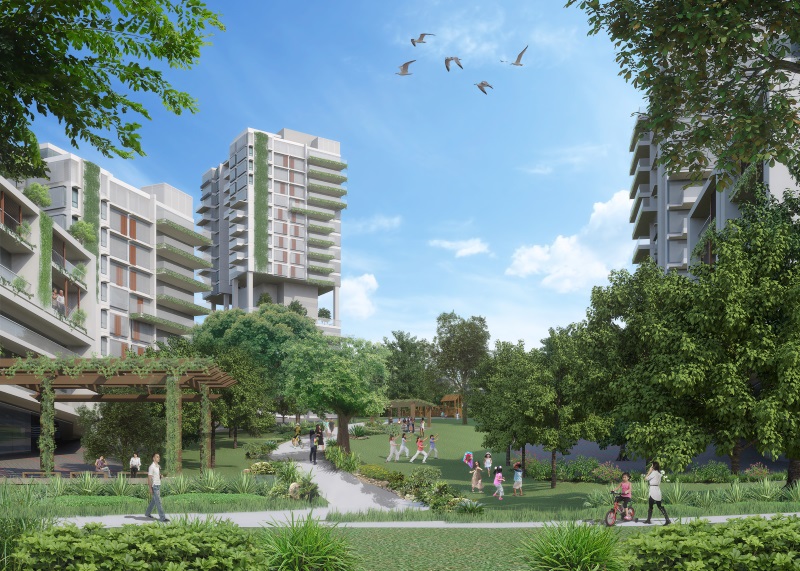 New launch condo projects - Lentor Modern with view from Linear Park towards Hillock Park
Known as Lentor Modern's 1.7 hectare site located close to extensive nature reserves and parks, including the 50 hectare Thomson Nature Park, Bishan Park, Upper Seletar Reservoir Park, Lower Seletar Reservoir Park and Lower Peirce Reservoir Park. In the not too distant future, residents will enjoy Hillock Park and Linear Park, both a short distance from the development. With growing interest in living close to nature for its health and wellness benefits, this closeness to nature will be an added attraction for Lentor Modern buyers.
For avid sports enthusiasts, Pierce Reservoir and Seletar Reservoir are undoubtedly one of Singapore's most treasured nature hotspots. This is the perfect getaway between mother nature for an urban society like Singapore. Bird watchers, photographers, anglers, exercisers, or simply a serene stroll, basking in tranquil reflection are favorite pastimes for those looking for a place to stay. Resort. The picturesque sunset is one of nature's gifts that is sure to delight those in the neighborhood. Lentor Modern close to nature will be a welcome feature of residents.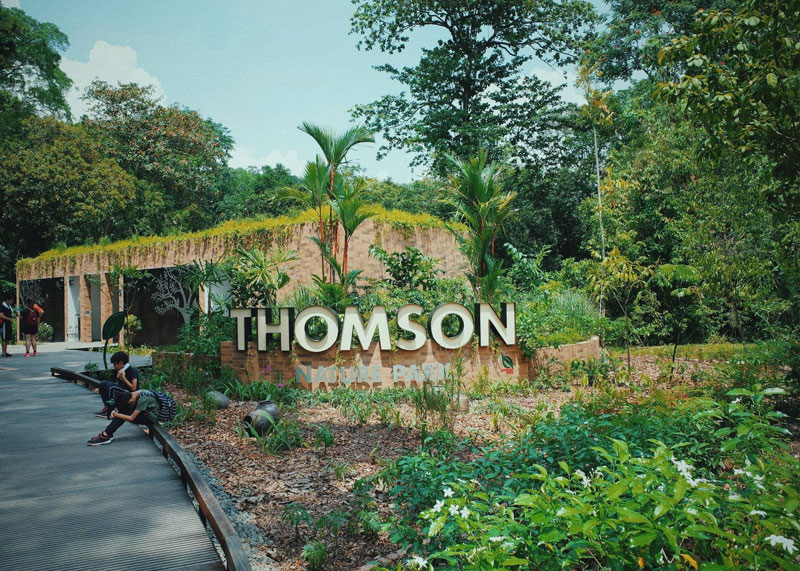 New launch condo projects - Lentor Modern nearby Thomson Nature Park
Pay attention to receive latest news on newly launched real estate, don't forget to follow our website to discover more exciting information waiting for you!