New launch condo - surrounded by prestigious educational options at Lentor Modern
.
More and more new launch condo in Singapore to develop a project close to prestigious educational options. Lentor Modern is also one of the newly launched apartment projects, soon becoming a popular choice of both residents and investors because of its ideal location surrounded by prestigious educational institutions and projects. develop in the future. The condominium will be one of the first new developments in the area. Located in Thomson area, where mainly houses and houses, residents will also enjoy sweeping views of the peaceful surroundings. Especially. with a large number of schools from preschool to university just a short distance from Lentor Modern. Will definitely provide future residents around this area with a quality and prestigious educational environment.
Discover more about Lentor Modern 's details here to be among the first to know about exclusive project news and information!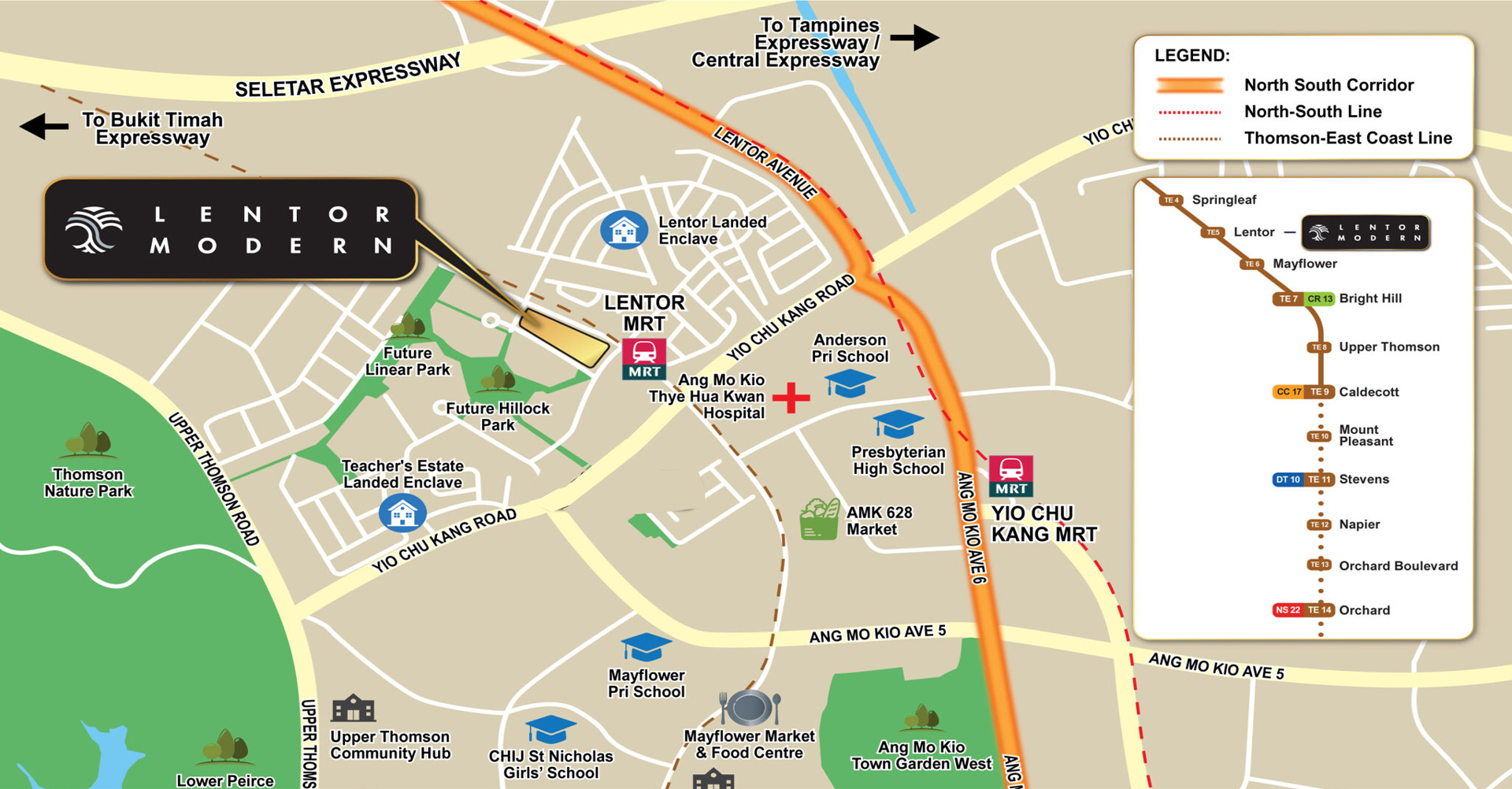 New launch condo: Lentor Modern 's location map
Some of the closest educational institutions to this new launch condo (Lentor Modern)
This new launch condo (Lentor Modern) precincts at Kebun Baru and Lentor Hills will be added in Ang Mo Kio. Four new metro stations will be added on the Cross Island Line (CRL) and Thomson-East Coast Line (TEL); Mayflower, Lentor, Teck Ghee and Bright Hill MRT stations. Ang Mo Kio MRT will be renovated into a transfer station to serve Cross Island and North-South lines. The new Thomson Nature Park will promote recreational access in a nature trail located within the 50-hectare park.
Lentor Modern is located right next to the future Lentor MRT station along the Thomson-East Coast line. Residents of Lentor Modern experience a great neighborhood with amenities including schools, malls, parks and an enhanced transport system. Located in a family-friendly, pedestrian-friendly neighborhood with lush greenery, Lentor Modern is expected to appeal to homebuyers looking to enjoy great amenities. At this multi-utility apartment building, there is a convenient transportation system, so it becomes easier to move to utilities at commercial centers. Many facilities near the project help residents comfortably entertain, rest, eat and shop. Especially with the worry that finding a school for their children is easy, here are some suggestions for families with children in kindergarten and preschool.
If you are interested in this new launch condo, discover more about Lentor Modern 's location map here to be among the first to know about exclusive project news and information!
If you are looking for an ideal neighborhood close to new launch condo to raise a family with schools within walking distance, then Lentor Central is the place for you. Not only will Lentor Modern residents enjoy quick access to schools, but a wide selection of schools within easy reach. Schools from preschool, primary, secondary, college to college. Parents who live here will choose a school for their child without difficulty. Here are some schools nearby such as Ai Tong School, Ang Mo Kio Primary School, CHIJ Saint Nicholas Girls' Primary School, CHIJ Saint Nicholas Girls' Secondary School, Mayflower Primary School, Yio Chu Kang Secondary School, Ang Mo Kio Secondary School, Bishan Park Secondary School, Peirce Secondary School, etc.
Pay attention to receive latest news on newly launched real estate, don't forget to follow our website to discover more exciting information waiting for you!