New launch condo - What's interesting about Copen Grand that investors should invest in
.
Buyers looking for new launch condo that is conveniently located within easy reach of an MRT station will have a few options this year. They include the Copen Grand (at the doorstep of Tengah MRT Station (CC22) and Tengah Plantation MRT Station) by two famous developers like CDL and MCL.
New launch condo - Copen Grand EC will be developed by Taurus Properties SG, which is wholly owned by the joint venture City Developments Limited and MCL Land. The project will include 639 apartments, located in 12 blocks of 14-storey residential towers, in the midst of the spacious landscape of Tengah Estate. There will be a good mix of apartment types, to cater for young couples and families with children, as well as multi-generational families. And it will also have many communal amenities for the family.
New launch condo - Copen Grand with facade
The "Copen" in the name of this New launch condo comes from Copenhagen, one of the most sustainable cities in the world. This Tengah EC will be the first luxury EC to be awarded the BCA's Green Mark Platinum Ultra Low Energy Award. This is also the first EC in Tengah & amp; sustainable town. Hence the "Copenhagen" of ECs in Singapore.
If you are interested in this new launch condo, discover more about Copen Grand EC's project details here!!!
New launch condo | Copen Grand - The first Executive Condominium (EC) in Tengah Estate
This new launch condo is located in the sought-after eco-friendly Tengah area, the location is also close to equipped medical centers. Most of these hospitals are located less than 2 km from the vibrant paradise. They are run by professionals and equipped with high-tech medical equipment. Therefore, residents of Copen Grand EC can rest assured to receive health care near their home in case of an emergency.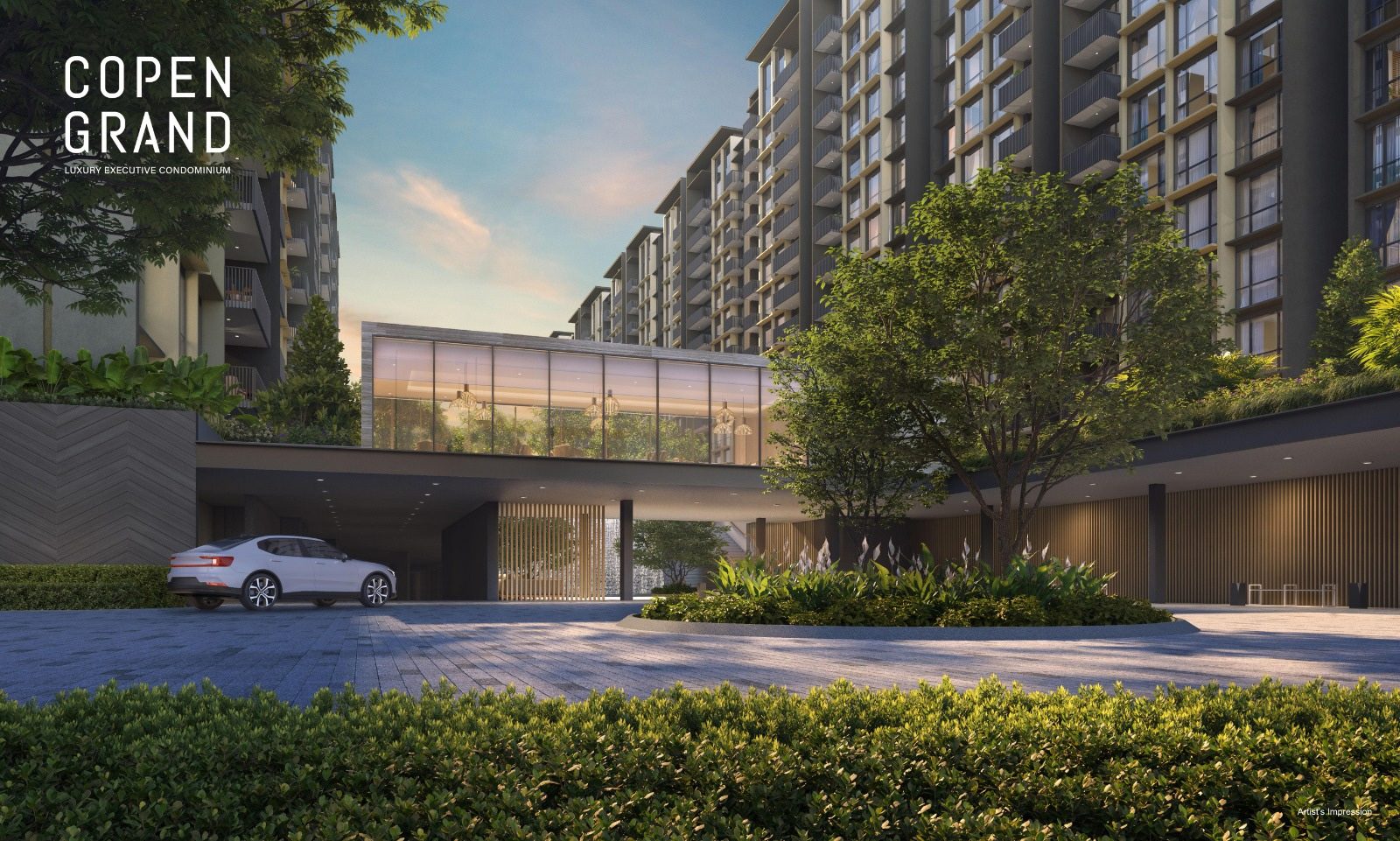 New launch condo - The first Executive Condominium (EC) in Tengah Estate
When it comes to connectivity, new launch condo is surrounded by a well-established transport system that matches the proposed Car Free Town Center sports center, community club and polyclinic. construction in the near future, allowing occupants to access various amenities in the vicinity. Bukit Batok Road connects this charming place with their surrounding areas. Alternatively, commuters can enjoy the Kranji Expressway (KJE) and Pan Island Expressway (PIE), conveniently located near the exquisite Copen Grand EC.
What's interesting about New launch condo, Copen Grand?
Copen Grand EC is just a short walk to three metro stations on the Jurong Regional Line. Of the three stations, Tengah Station and Tengah Plantation are the closest, about 500m or 7 minutes walk away.
CopenGrand EC is very close to Tengah's future "car-free" town center, also about a 5 to 8 minute walk away.
Other future developments in the vicinity will include a polyclinic, community club, sports center and a bus stop.
12 plots of land have been planned for educational institutions in Tengah. All of them are within 2 KM of this Tengah EC site.
URA's master plan and vision to develop Tengah into a sustainable and "smart" town make this EC an interesting town.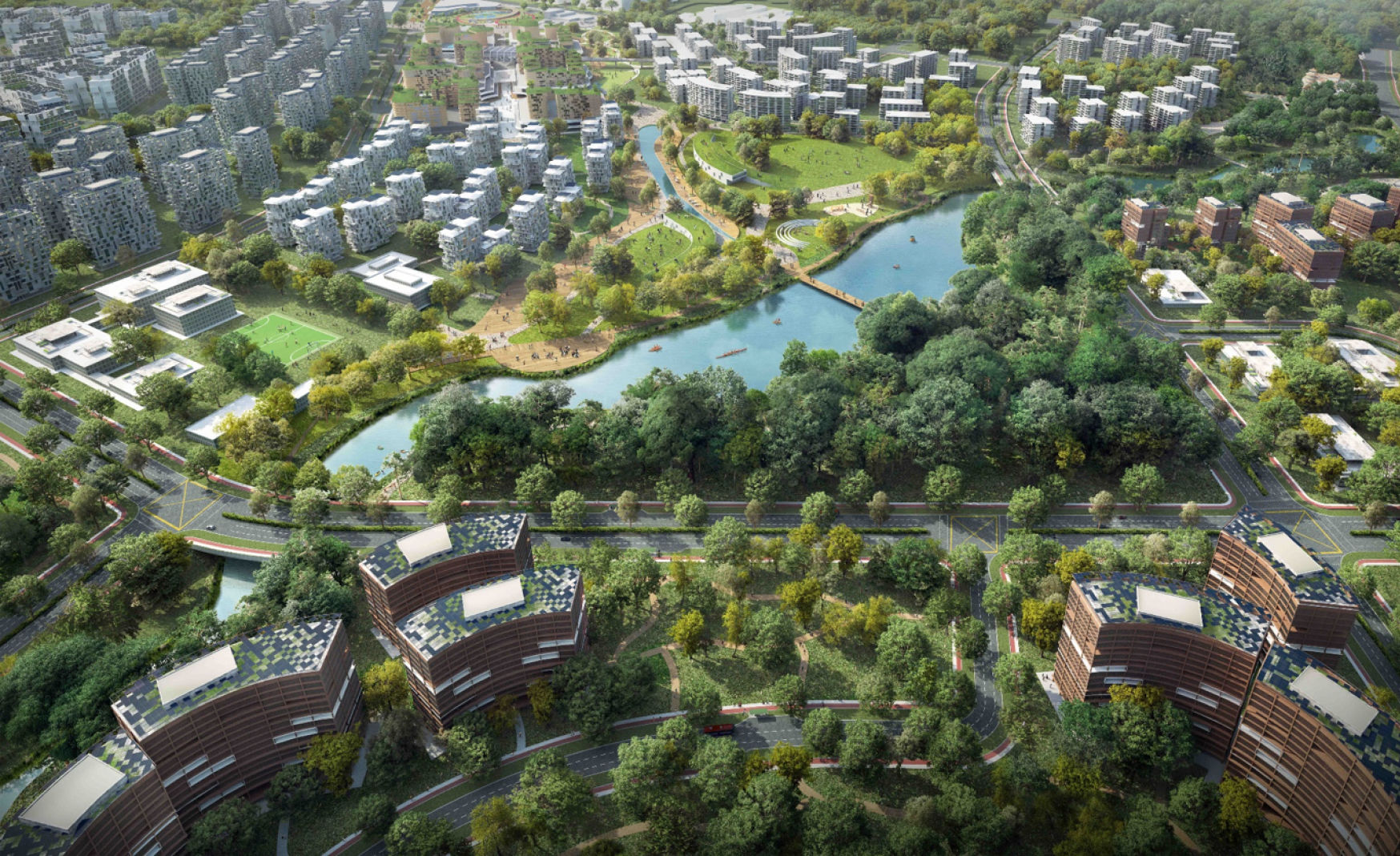 New launch condo - Tengah EC Central Park and Lake
For more latest news on new launch projects and don't forget to follow our website and get the chance to live in these amazing luxury residences!