Tranquility Living Space
The relaxation pavilion is perfect for hosting a special gathering for family and friends. Catch up over an outdoor dinner, while the kids have fun on the grand lawn. Surrounded by reflective waters and intimate foliage, the floating garden brings you closer to nature as you indulge in the blissful feeling of home. Start your day with a swim or a workout in the gym. The kids' wading pool is nearby too, as is the tennis court. Arrive home to a modern, tranquil setting. The Ryse Residences is designed with you in mind, with luscious landscaping that brings you close to nature, and elegant homes for an exclusive, discerning lifestyle.
At The Ryse Condo, you can revel in new heights of luxury with two garage spots all to yourself and private lift access to your apartment. You and your family can chill out by the infinity and children's pools, or sweat it out at the tennis court and fitness area.
All homes are superbly crafted with the finest finishes and fittings to suit the needs of discerning individuals. Explore interior design at Floor Plans, now!
Pasir Ris 8 Site Plan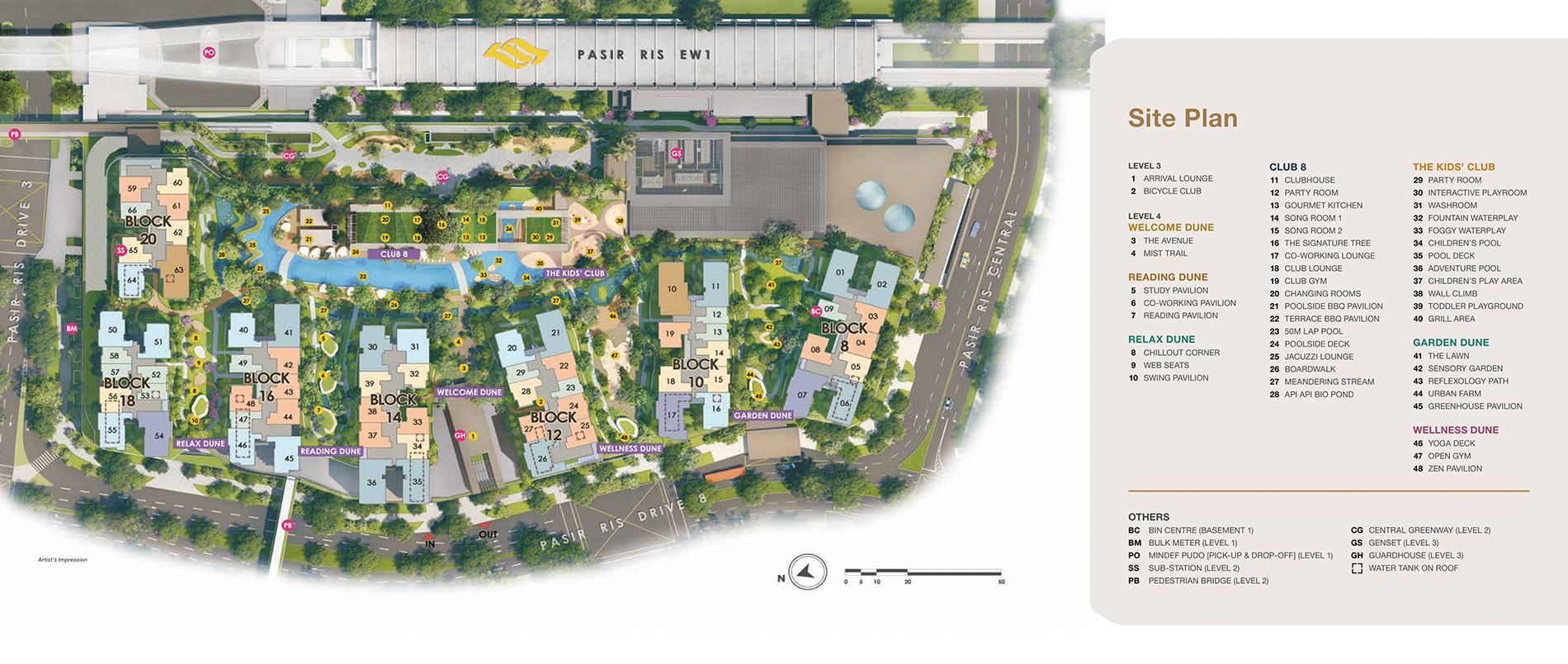 LEVEL 3
1. ARRIVAL LOUNGE
2. BICYCLE CLUB
LEVEL 4
WELCOME DUNE
3. THE AVENUE
4. MIST TRAIL
READING DUNE
5. STUDY PAVILION
6. CO-WORKING PAVILION
7. READING PAVILION
RELAX DUNE
8. CHILLOUT CORNER
9. WEB SEATS
10. SWING PAVILION
CLUB 8
11. CLUBHOUSE
12. PARTY ROOM
13. GOURMET KITCHEN
14. SONG ROOM 1
15. SONG ROOM 2
16. THE SIGNATURE TREE
17. CO-WORKING LOUNGE
18. CLUB LOUNGE
19. CLUB GYM
20. CHANGING ROOMS
21. POOLSIDE BBQ PAVILION
22. TERRACE BBQ PAVILION
23. 50M LAP POOL
24. POOLSIDE DECK
25. JACUZZI LOUNGE
26. BOARDWALK
27. MEANDERING STREAM
28. API API BIO POND
THE KIDS' CLUB
29. PARTY ROOM
30. INTERACTIVE PLAYROOM
31. WASHROOM
32. FOUNTAIN WATERPLAY
33. FOGGY WATERPLAY
34. CHILDREN'S POOL
35. POOL DECK
36. ADVENTURE POOL
37. CHILDREN'S PLAY AREA
38. WALL CLIMB
39. TODDLER PLAYGROUND
40. GRILL AREA
GARDEN DUNE
41. THE LAWN
42. SENSORY GARDEN
43. REFLEXOLOGY PATH
44. URBAN FARM
45. GREENHOUSE PAVILION
WELLNESS DUNE
46. YOGA DECK
47. OPEN GYM
48. ZEN PAVILION
Connect to an array of Facilities
THE RETREAT ZONE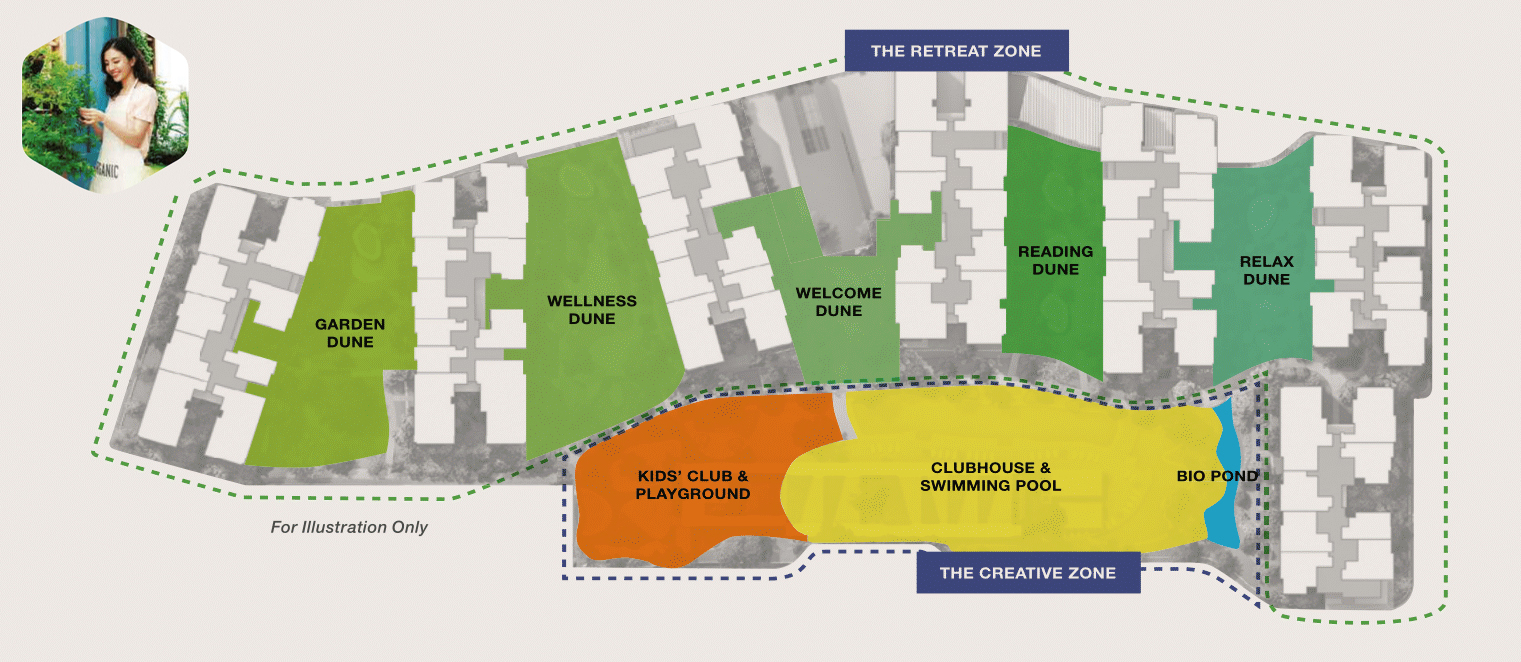 The Retreat Zone comprises fve landscape dunes spaced amidst the seven residential towers. They are namely the Garden Dune, Wellness Dune, Welcome Dune, Reading Dune, and the Relax Dune, each with facilities for sheer relaxation
These beautiful landscaped spaces are where you can go for a quiet afternoon of relaxing amongst lush greens, delighting in a spot of urban farming, or enjoying a yoga session to soothe the mind and body.
THE CREATIVE ZONE
The Creative Zone is where everyone can delight in play and social activities. This is where the Club 8 area is located with a clubhouse, BBQ pavilions, and so much more, including a 50-metre lap pool and jacuzzi. Fitness bufs can also enjoy a good workout at the club gym while karaoke enthusiasts can sing at the song rooms.
For the children, a Kids' Club has been created as a wonderland of play activities. From the fountain waterplay and the adventure pool to a wall climb and interactive playroom, there is something for every child's fancy.
Festive fetes for family and friends
Catering to larger groups, there are dedicated spaces like the gourmet kitchen and the party room that you can use to host celebrations and gatherings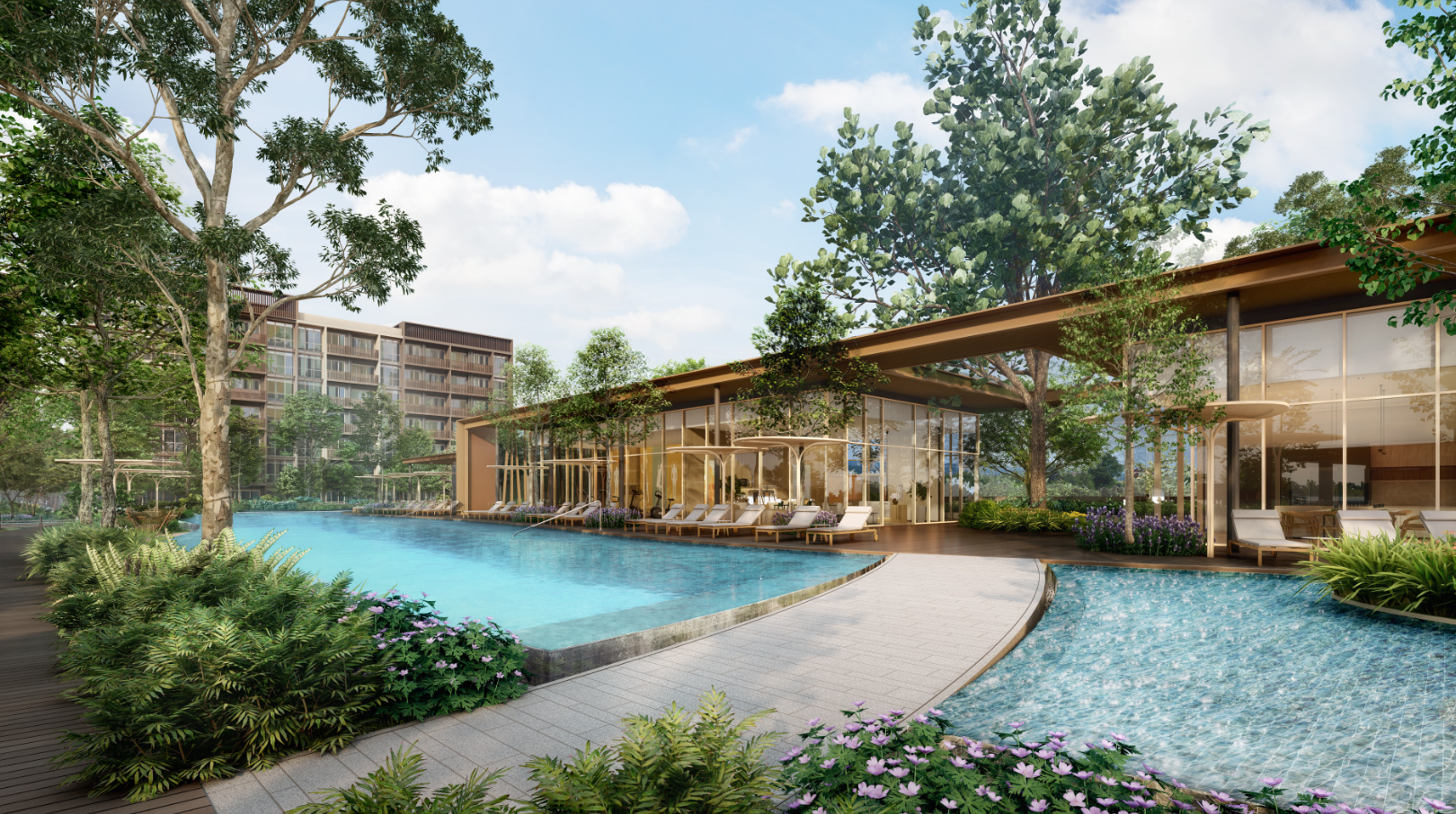 To work from home and yet away from distractions in your apartment, co-working spaces equipped with power points and WiFi can also be found on the grounds.
Pasir Ris 8 Interior
Connect to home comfort
ENJOY MORE FLEXIBILITY IN 1-BEDROOM UNITS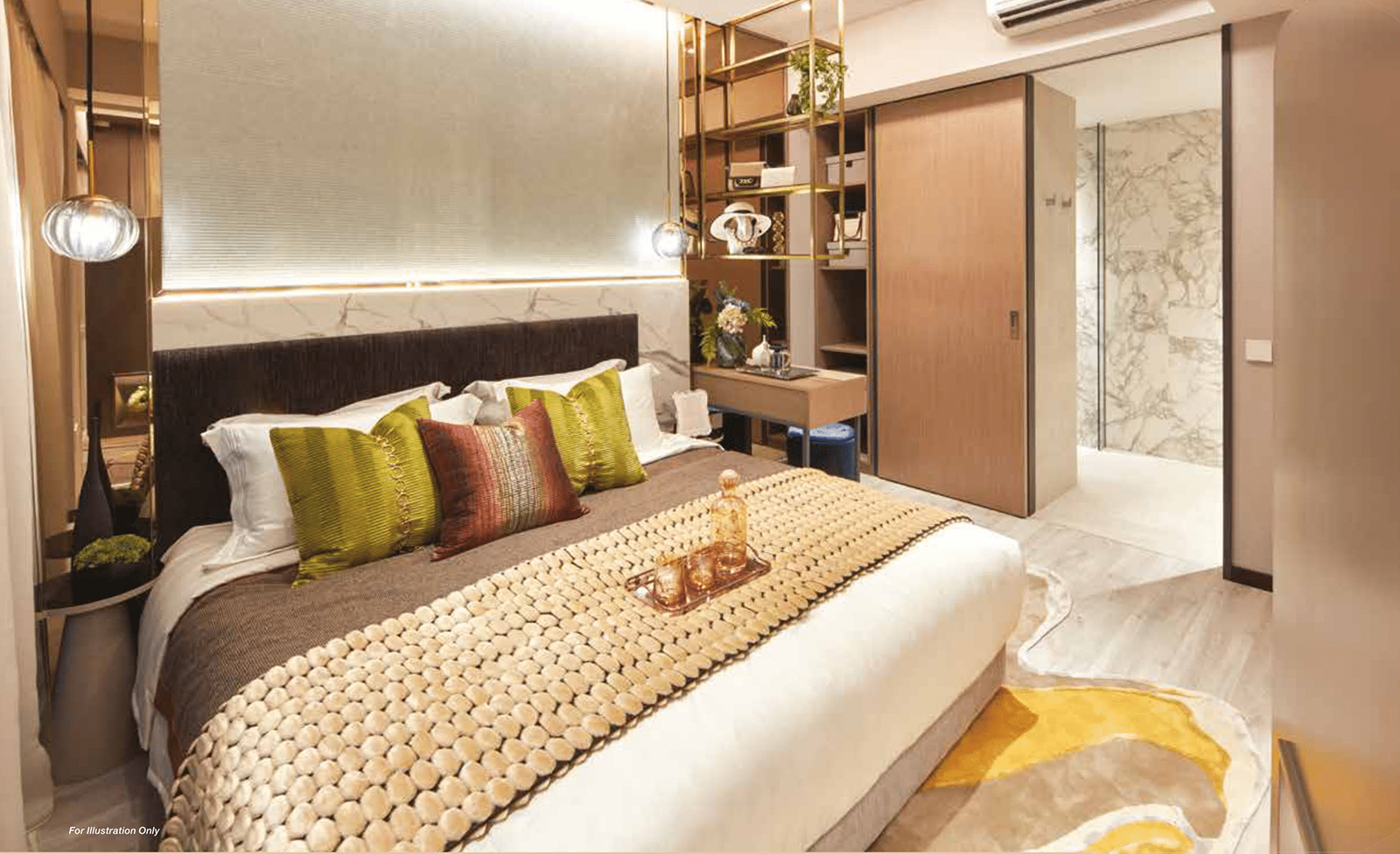 At the 1-Bedroom units, you'll fnd many possibilities in enhancing the layout of your space. With the simple sliding away of a partition, the apartment can accommodate much more for cosy gatherings, home workouts, and even inspired portraiture painting sessions.
SAVOUR MORE SPACE-SAVING IN 2-BEDROOM UNITS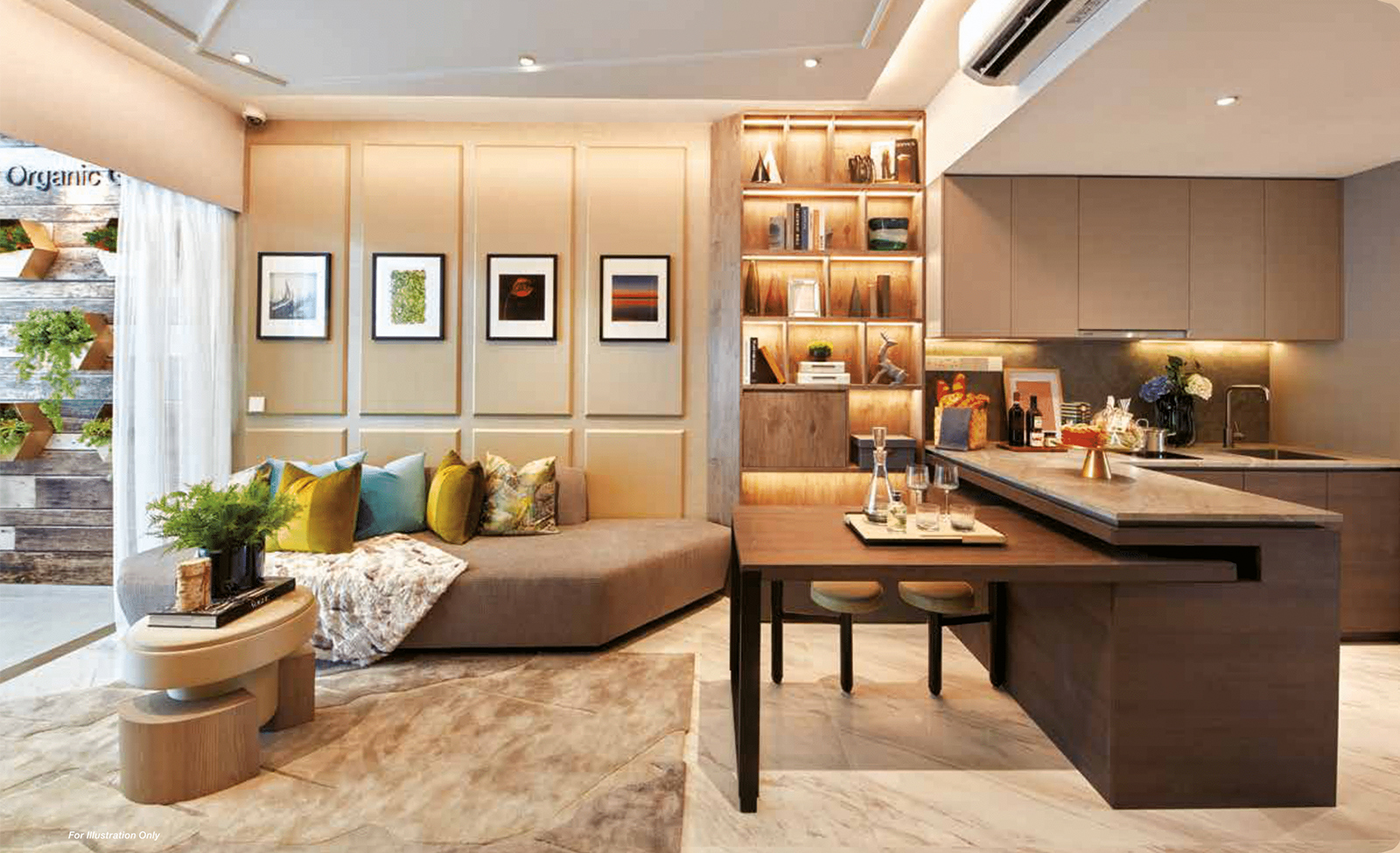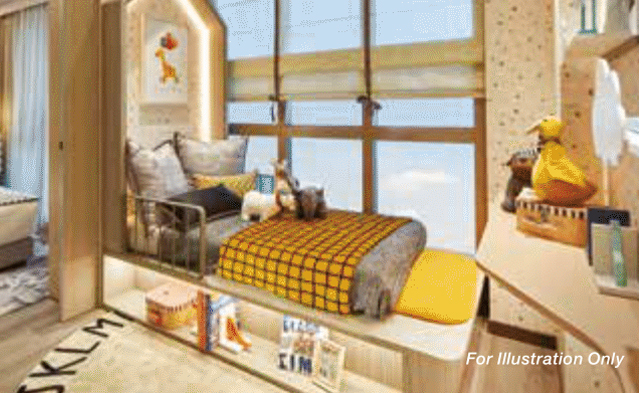 Play host to your own master chef ambitions with premium kitchen appliances. And then serve up fne dishes for the family easily with a swivel dining table at the kitchen counter as you go from more food preparation surfaces to more guests at the table. Go from expanding your bedroom to growing your family. Make space for a child as you turn your connected spare bedroom or study into a child's bedroom
MAKE WAY FOR MORE SPACE IN 3-BEDROOM UNITS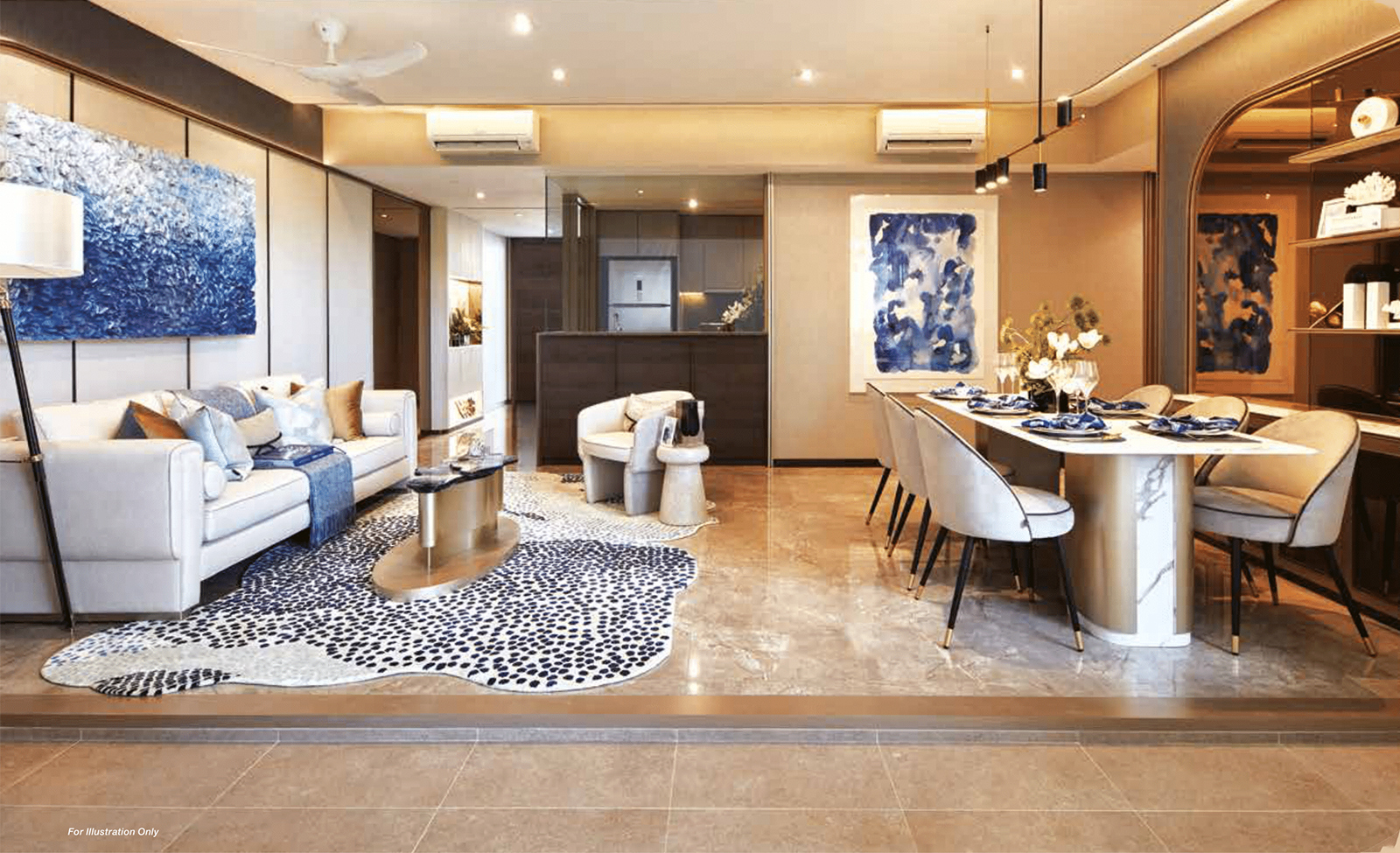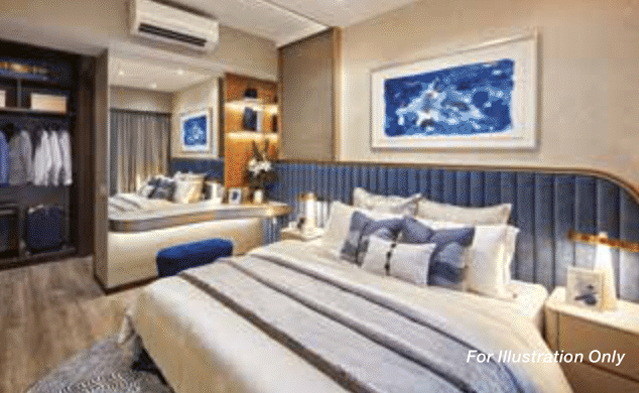 Let a wash of natural light in from the balcony to accentuate your bright and airy living room. Perfect for bigger families or those looking to delight in more comfort, this unit is furnished with innovative shelving and more for your storage needs. With your dream master bedroom attached to a walk-in wardrobe, you can always go from satisfying slumber to runway ready in minutes.
PREMIUM FITTINGS IN THE PARAMOUNT COLLECTION
Introducing the Paramount Collection, a limited selection of premium 4-Bedroom units at Pasir Ris 8 where exclusive access is aforded by a private lift. At these units, much care and craftsmanship has been devoted to the fne fnishings as chosen by you. Enhanced provisions have been made to include premium Haiku fans and wine chillers within the apartment.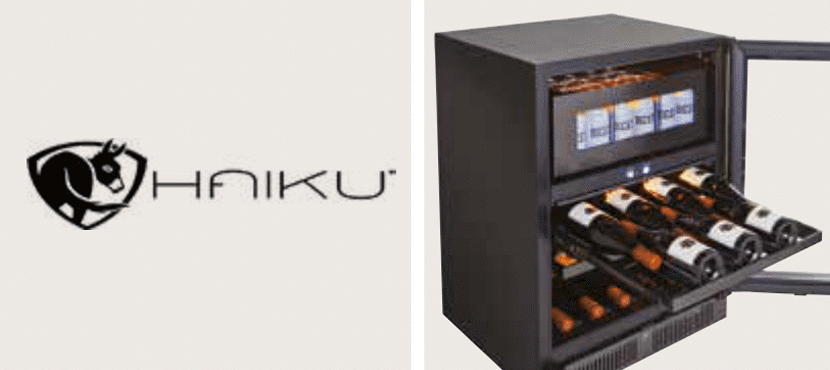 Flexi Spaces
1-BEDROOM UNITS
- Sliding doors for partition
- Multi-purpose table/dresser
- Pull-out table at kitchen counter
Premium Provisions
Every home in Pasir Ris 8 is created with your needs in mind. Your kitchen comes equipped with premium Bosch appliances, and your bathroom with branded fittings by Duravit (ME by Philippe Starck), Geberit, and Grohe.