Reignwood Hamilton Scotts Developer
Reignwood Hamilton Scotts is award winning development. It clinched The Best Residential High Rise Development, Singapore and High-Rise Architecture (Singapore) - Highly Commended (eco-id). In addition, Hamilton Scotts property management team is fully committed in providing full services to meet the requirements of the residents in their daily life necessities. Hamilton Scotts features an innovative 24 hour security warning system that helps render our prestigious private residences with sense of security, privacy, and comfort to help you always rest at ease.
About Reignwood Group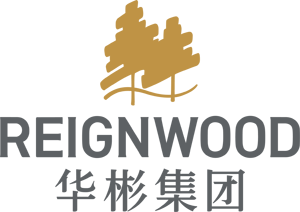 Founded in 1984, Reignwood Group was established in Thailand by our Chairman Dr. Chanchai Ruayrungruang. The company's initial activities include fast consumer products in China, such as the production and sales of Redbull drink, the development of an exclusive golf course (also known as Reignwood Pine Valley), as well as investing in real estate developments such as Fairmont Beijing Hotel and Reignwood office building in Beijing.
Reignwood Group is also well-established in the aviation and ocean engineering industries, having set up OPUS Offshore in Singapore to expand its business in the Offshore Explorations and Productions space. OPUS Offshore plays a key role in helping South East Asia fully develop and capture the relatively undervalued Oil & Gas sector. In China, Reignwood also provides financial leasing services to domestic and international products and companies, including here in Singapore well before the year 2011. As part of the group "Low-carbon" strategy and initiatives, Reignwood Group is committed to the development of "green" communities and eco-friendly investments such as Reignwood Dali Eco Resort Community in Yunnan Province.
Having acquired the high-end 10 Trinity (Residence, Hotel & Club) in the United Kingdom, Reignwood Group is positioning itself as one of the key players in the property and service industries around the world. Due to the exponential growth in the South East Asia region, Reignwood Group established an official office in Singapore, known as Reignwood Holding Pte Ltd, in January 2011. The company main activities include real estate development and management as well as chartering and sales of yacht business in this region.
One of our real estate investments in Singapore is the full acquisition of Hamilton Scotts, which has been renamed as Reignwood Hamilton Scotts. With the acquisition of this iconic property, we believe we have further marked our presence in Singapore and in this region. Our yacht chartering business includes the 130 feet luxury yacht previously owned by the legendary golfer Jack Nicklaus. We also offer chartering services for smaller yacht with different requirements.
One of our subsidiaries in Singapore "Reignwood Property Management" is also involved in estate management and chartering transport services.
Reignwood Holding Pte Ltd is committed to work towards building our Reignwood business and services throughout Asia and every part of the world as the most well-known multinational brand.
We are delighted to bring you the latest news on Reignwood Hamilton Scotts, here will update details soonest and bring readers the hottest news about the project. Check here to find out more interesting information about the development. Don't forget to Contact us for a free consultation.