Reignwood Hamilton Scotts - Create a classy and trendy life
Reignwood Hamilton Scotts is SEA first and world tallest high-end residential project with en-suite elevated sky garages. It enjoys spectacular view of the lush greens at the conserved Goodwood Hills. This property is an incredibly high end, luxury residential development aimed at a very select group of individuals. To recognise this, the development is run like a luxurious hotel. Reignwood Hamilton Scotts comes with its very own professional services, provided by a team of staff, mostly handpicked from foreign embassies. These provide a first class, hotel style living experience, and have also helped to create and maintain a very strong close knit community amongst the residents.
On the surface, Hamilton Scotts of 52 luxury units split between two 30 storey blocks in District 9 is just that. Scratch beneath the surface though and you will find a level of service, luxury and attention to detail not seen anywhere else on the island. A team of professionals are always on hand to ensure every want and need it attended to, and as a result the Reignwood Hamilton Scotts has engendered a community spirit that is unusual in such developments. Another unique feature is a sky garage that delivers residents' cars straight to a display case off the living room.
Hamilton Scotts By Reignwood will paint the most luxurious and trendy living picture for you. With all facilities and amenities, it almost completely meets the basic needs of modern residents. Where lush landscape gardens, manicured lawns and verdant trees form a veritable Eden that jealously guards your privacy, while a luxuriant canvas of green paints a picture of serenity.
Take a quick look at the Reignwood Hamilton Scotts units available at the next. Please contact us quickly to schedule a consultation before the units sell out!
Hamilton Scotts Site Plan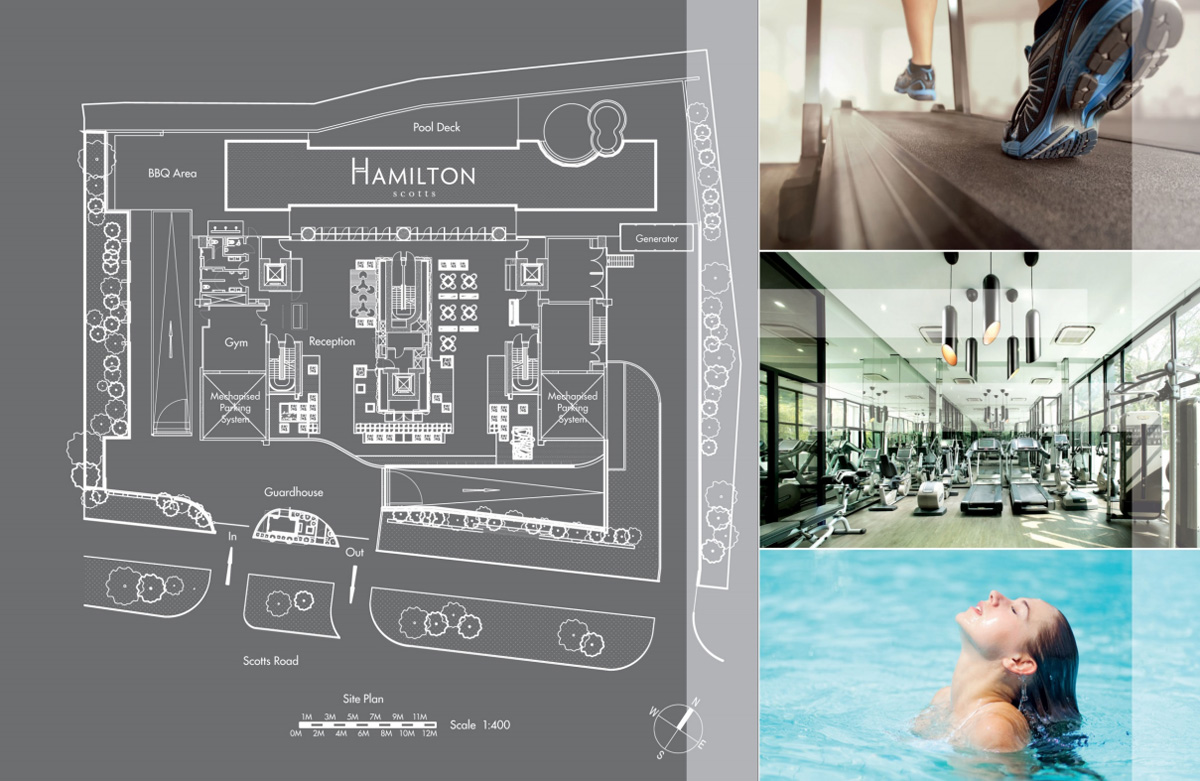 ---
Residents and visitors are greeted by an opulent lobby, graced by evocative bronze sculptures by Kymari Nahappan and a lush green wall of tropical foliage. It extends a discreet welcome and a fitting preview of the rarefied world within.
Resident's fitness needs are fully catered for with an invigorating hydro pool, a lap pool and a poolside gym with state-of-the-art U.s TechnoGym equipment. A barbecue corner is perfect for intimate gathering and small-scale events. A 24-hour security system provides protection of your property and priceless peace-of-mind.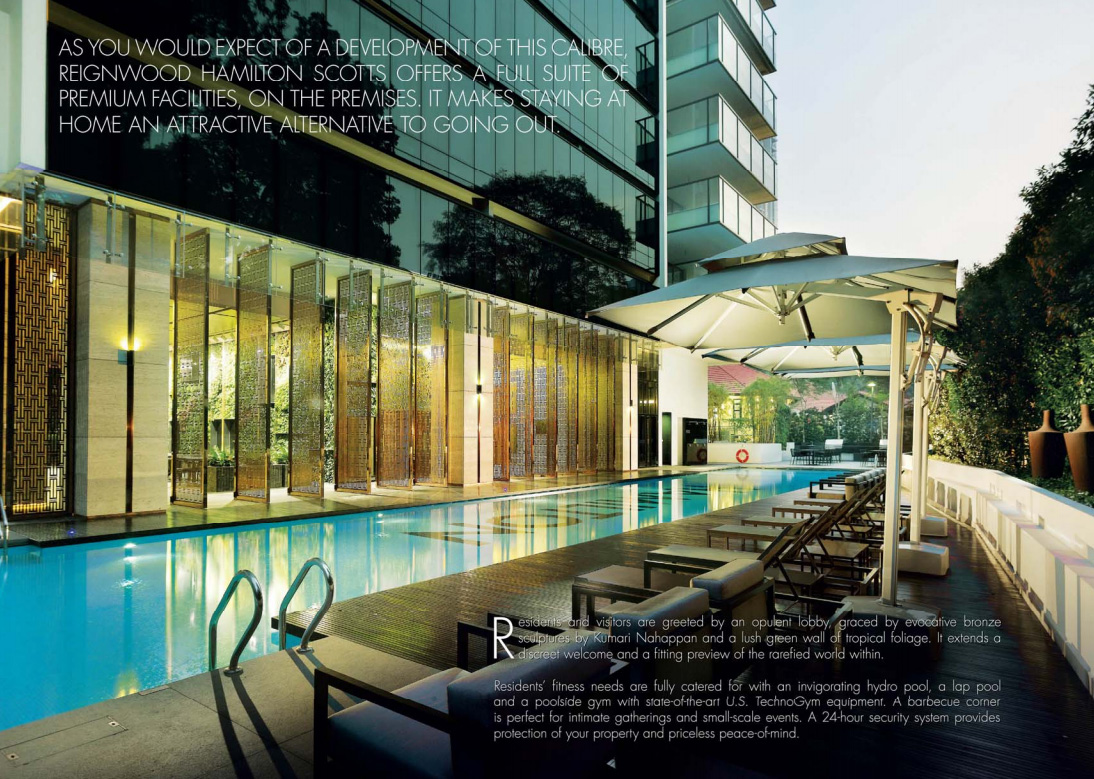 As you would expect of a development of this calibre, Reignwood Hamilton Scotts offers a full suite of premium facilities, on the premises. It makes staying at home an attractive alternative to going out.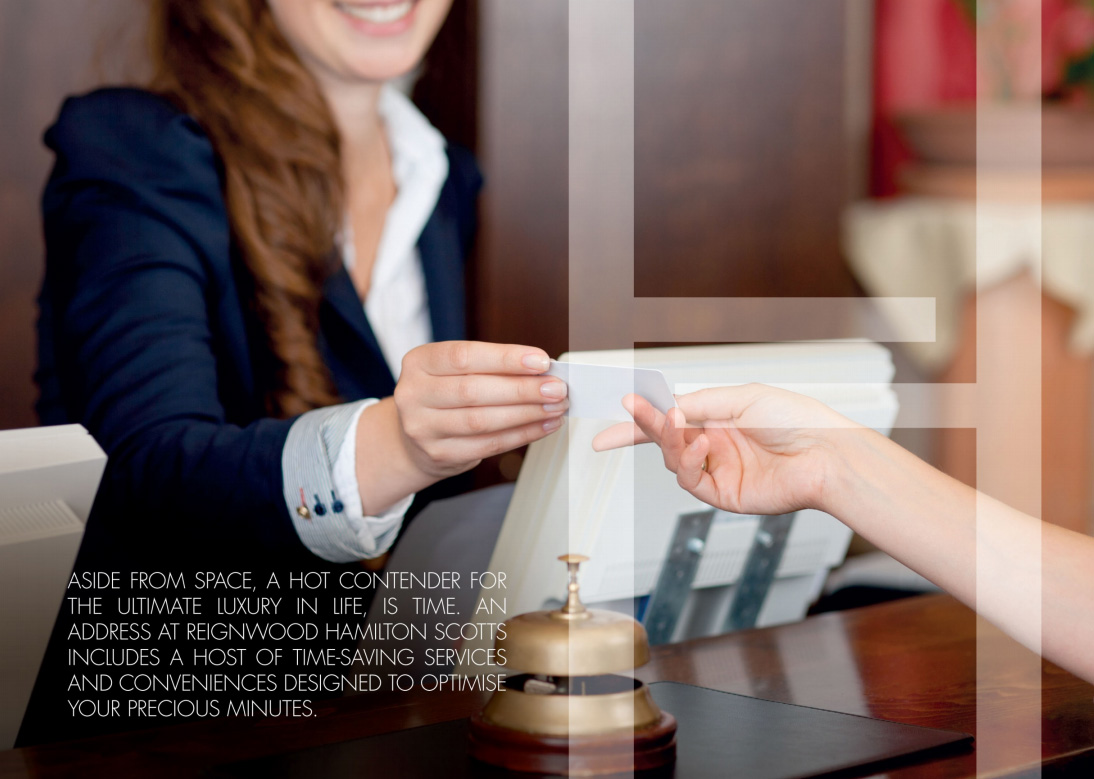 Aside from space, a hot contender for the ultimate luxury in life, is time, An address at Reignwood Hamilton Scotts includes a host of time-saving services and conveniences designed to optimise your precious minutes.
---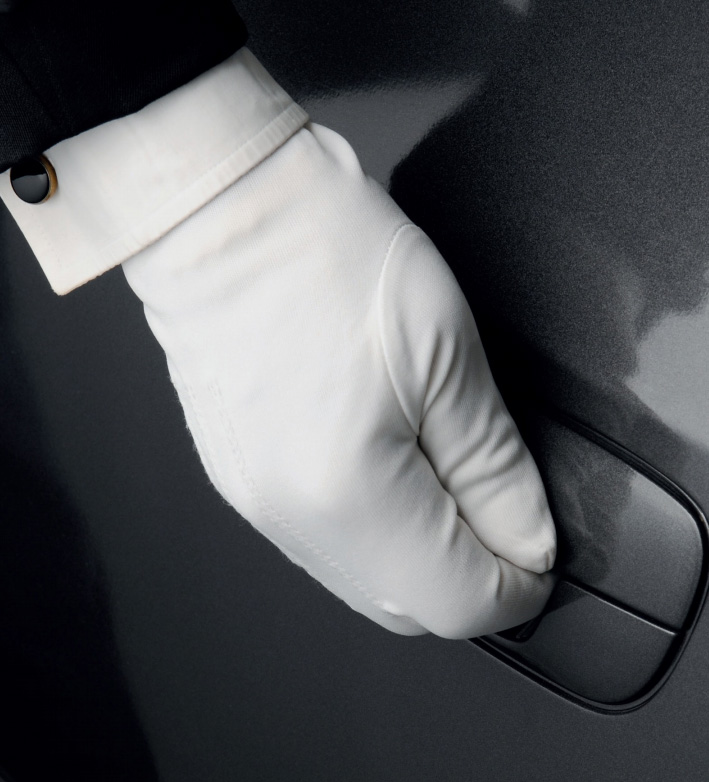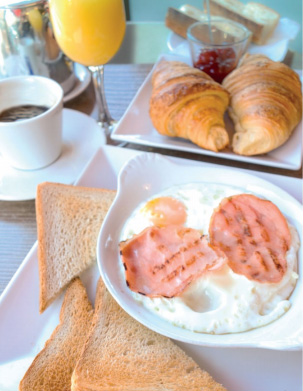 Start your day with well-selected spread of breakfast at the Breakfast Corner.
Thoughtful concierge service is provided to assist in improving and maintaining your daily needs, from transportation arrangement, reservations for your lifestyle and entertainment needs to keep you away from the hassles of mundane details.
---

For car enthusiasts, the en•suite sky garage allows o view of your luxury cars, through the glass wall of your living room. And when you are done gazing upon your automotive assets, simply look out the window. Every room boosts a breathtaking view. On one hand is the hive of activity that is Orchard Rood, on the other is Goodwood Hill, studded with conservation houses and blanketed in lush greenery.
---
Possibly the ultimate luxury of all, is space. All 56 apartments within Reignwood Hamilton Scotts start from a spacious 2,756 sq ft. Generous dining spaces are ideal for frequent entertaining and every bedroom has its own lavishly appointed bathroom.

---