RV Altitude own a rare haven of magnificence and restfulness in altitude. Enter into a world where a new horizon amplifies true luxury and prestigious living. 140 exclusive freehold units await discerning individuals or families to indulge in affluence. Life indeed differs from the norm at RV Altitude.
RV Altitude has a good distribution of compact 2-bedroom units, premium 2-bedroom units, and the much sought after 2 bedroom dual key units. Come and experience RV Altitude Floor Plans now!!
RV Altitude's Site Plan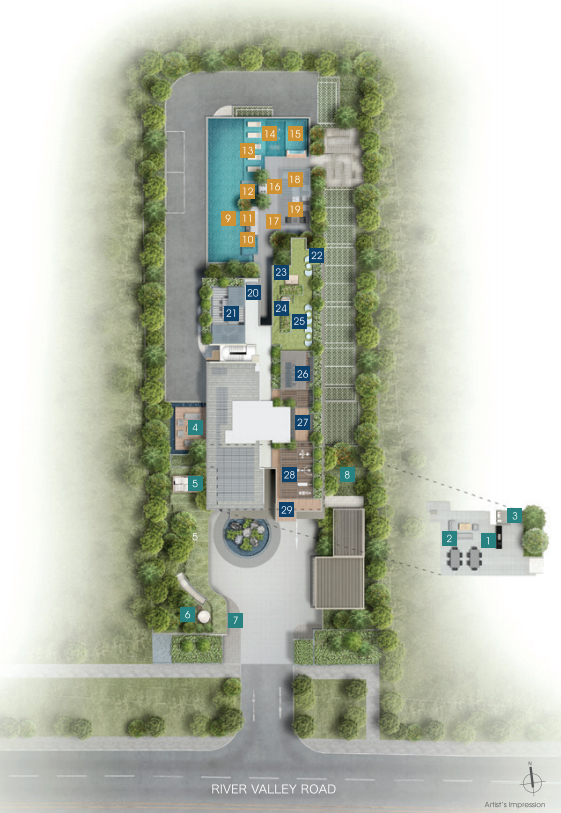 ---
A bespoke collection, uniquely curated to bring the world to you
Soaring 21 storeys high. RV Altitude contributes its beauty to the city skyline. A home that feels exclusively shaped for the crème de la crème, offering boundless magnificent views and a cluster of conveniences right at the heart of the city.
---
Be pampered by the private spaces where you can entertain your Love ones and friends on all occasions. Every space is carefully designed to meet your expectations.
---
The retreat deck: heated pool, aqua gym, swimming pool, pool lounge, dipping pool
---
Enjoy fresher air at the peak of RV Altitude amidst the thematic ambience of alpine. Be mesmerized by the magnificent views of the sunset against the picture-perfect city skyline.
---
A Home Uniquely Shaped Beyond Dimensions To Suit You
A uniquely curated collection to match your unparalleled lifestyle. An exclusive abode overlooking world-class neighbourliness. Live a life of ultimate luxury. You deserve it all.
---
A testing place could also be one that provides peace of mind where you can neatly store all your favourites in good storage spaces or wardrobes that blend beautifully into your elegance living spaces.
---