A Coveted Address
Tedge Condo is located at 328 Changi Road, District 15 Singapore. That location are perfectly situated to straddle home, work and the pleasures of leisure and entertainment. Within about 10 minutes, future residents can access with Eunos (approx 700m away) and Kembangan (approx 550m away) MRT. Embrace the opportunity to have it all within reach.
Tedge Location Map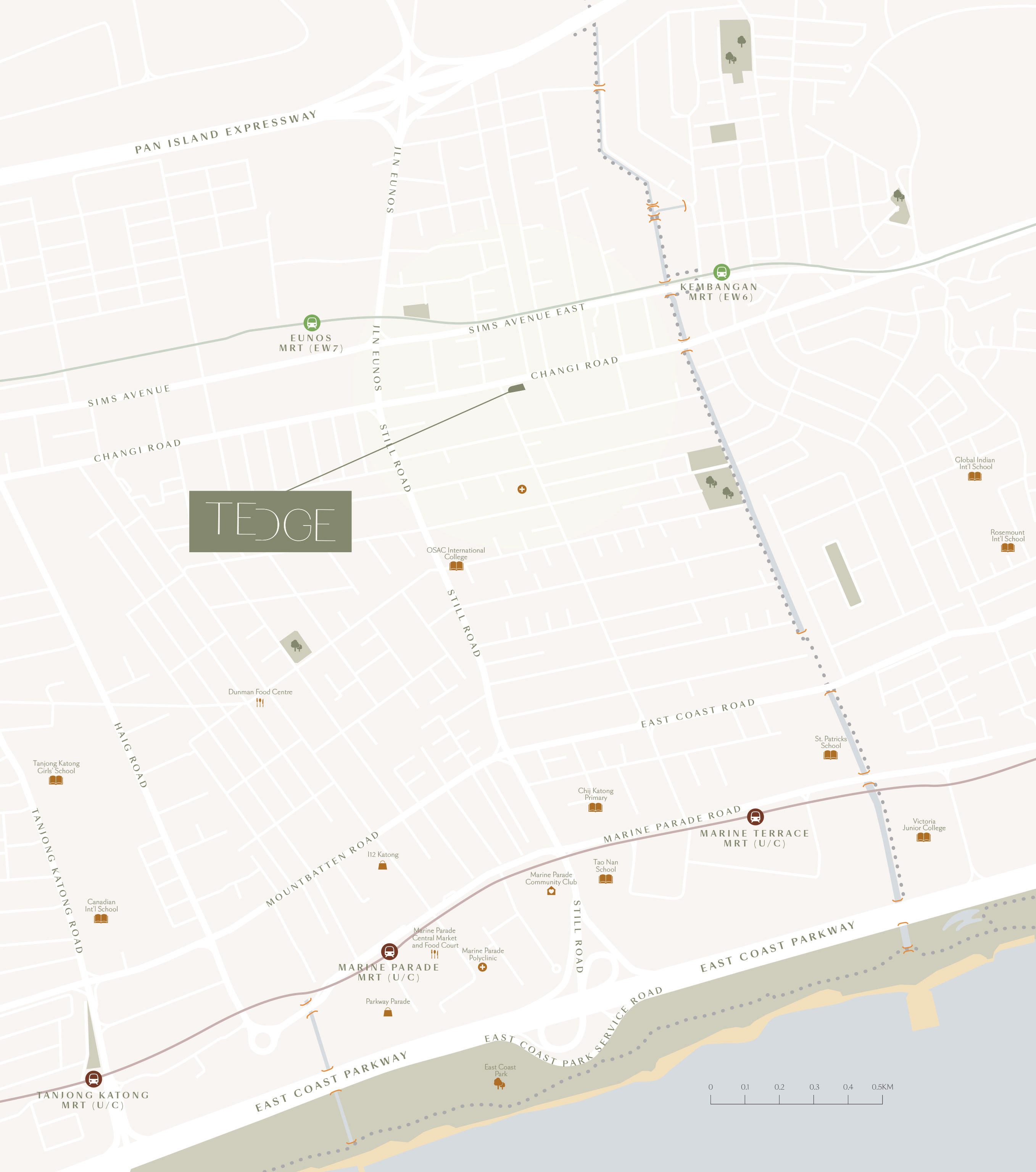 ---
Tedge Location
Freehold in the Heart of the East - Best of the East
Located in the heart of an exclusive residential district, surrounded by low-rise private housing, Tedge brings together the best of the east — the exciting lifestyle enclave of Joo Chiat and Katong to its left, East Coast Park to its south, and Changi Airport a short drive eastwards.
All travelling time is approximate only and is taken from Tedge to respective destination.
Explore the trendy shops, cafes and restaurants in the surrounding lifestyle enclaves. There is something for everyone, all day, all week.

Birds of Paradise
63 East Coast Road
Sinpopo
458 Joo Chiat Road
Rumah Kim Choo
111 East Coast Road
Micro Bakery & Kitchen
63 East Coast Road
Tumbleweed
33 Tembeling Road
Super Farmers
406 Joo Chiat Place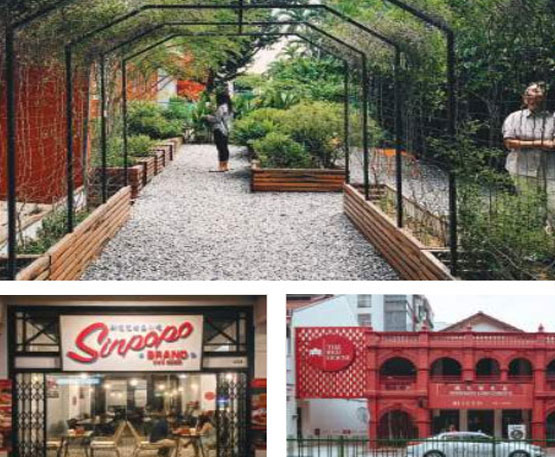 Discover the many faces of beautiful living
Tedge Condo at Changi within the grow speedly and inspiring creative vibe, the Eastern of Singapore has become a highly sought after neighbourhood for trendsetting and jetsetting individuals. A mature estate, the area is well served by an efficient network of public transport plying a variety of routes to other parts of Singapore.
This area is served by the rail network and a good road system. Coupled with Tedge Condo @ Eunos MRT 's strategic location, the convenience you will enjoy living here is unmatched. From the condo, you can prime to Robertson Quay, Somerset/Killiney Road, ...
When it comes to shopping options, Singapore doesn't disappoint. One of the places that positions Singapore on the map has a great shopping destination is District 15. This area offers you plenty of shopping options some which rank among the best in the world. High-recommend for you such as Joo Chiat Complex, 112 Katong and Singapore Post Centre. Most of them are conveniently located and will take you a few minutes to arrive.
Every parent wants to take their kids to good schools. This is why living in a residential area that features great educational institutions is quite important. Future residents of Tedge Condo @ Changi will appreciate living in this area. Some educational institutions nearby as Eunos Primary, Manjusri Secondary, St. Patrick's and Chij Katong Convent.
Enjoy all that life has to offer right at your doorstep. Iconic shopping, exquisite dining and world-class entertainment are just minutes away. A great lifestyle awaits your famlity at here.
Continued with Site Plan & Facilities to simply rest and relax in the most intimate area of your home.