The Van Holland condo is located at Holland Road, district 10. The stretches from the Singapore Botanic Garden and Demsy Hill on the edge of Orchard Road to Holland Village. It's very near Henry Park, Mount Sinai to Pandan Valley on the Western.
Van Holland is a worthy-investment property
Van Holland New Launch is built on the heart of Holland Village close Far East Organisation so that it can be extended even more buzz and interesting lifestyle spaces to enjoy. In addition, Van Holland sits on the elevated site midway - one of the most Singapore upmarket landed house estate. It covers the Good Class bungalow areas of Leedon Park, Oei Tiong Ham Park, Cornwall Garden and Belmont Road its neighborhood.
Van Holland development on the middle of Holland Village - is called a focal point. The area draws both locals and expats with slightly bohemian style, "hang loose" atmosphere, trendy pubs, cafes and restaurants and artist shop. It has own distinctive character that makes it an enduringly favored place to chill out with your friend.
---
Surrounded utilities nearby Van Holland Condo
With a prime location, benefits from the new condo will be a fresh concept of integration and seamless to the whole Holland Village area including transportation, amenities and various F&Bs. A unique living experience welcomes you in freehold Van Holland condo.
From Van Holland D10, short distance to travel Holland Village MRT Station on the Circle Line. For someone travel by public transport as bus, there are several buses stop available along Holland road and North Buona Vista Road such as Fairlodge (2 mins), Tulip Gdn (2 mins), Aft Estoril Mans (3 mins), Opp Tulip Gdn (4 mins). For homeowner need travel into the center of city, Van Holland position next to Ayer Rajah Expressway (AYE) and Pan Island Expressway (PIE).
With the families has going-school children, their parent doesn't need over worry about choice high-quality schools because of many institutions by walking beside Van Holland new condo such as Global Tots Preschool Holland (480m), ACS International (810m), Maris Stella Kindergarten (920m), MindChamps Prescholl@Holland Village (990m).
When you live in Van Holland development, it is easy for everyone to find good-option eateries. Some remarkable can be mentioned as Mela Food Junction (720m), Bunga Paya Parta Hut (730m), Da Pao Pizza Bar (740m), Crystal Jade La Mian Xiao Long Bao (910m). In needed, some shopping mall high-regarded for you on the weekend like as Express Department Enterprises (760m), Raffles Holland V Mall (870m), Holland Road Shopping Center (960m), Holland Plaza (960m).
That is best wonderfull things Van Holland at Holland Road brings for future owener. What special in Van Holland site plan and facilities. Let's to find out more Site Plan
---
Around you, a world of convenience blooms.
… to shape a vibrant legacy.
Van Holland sits at the centre of a bustling district that offers all the modern conveniences and amenities that you need, including premier schools, lifestyle and entertainment destinations, and easy access to transport routes leading to the rest of Singapore.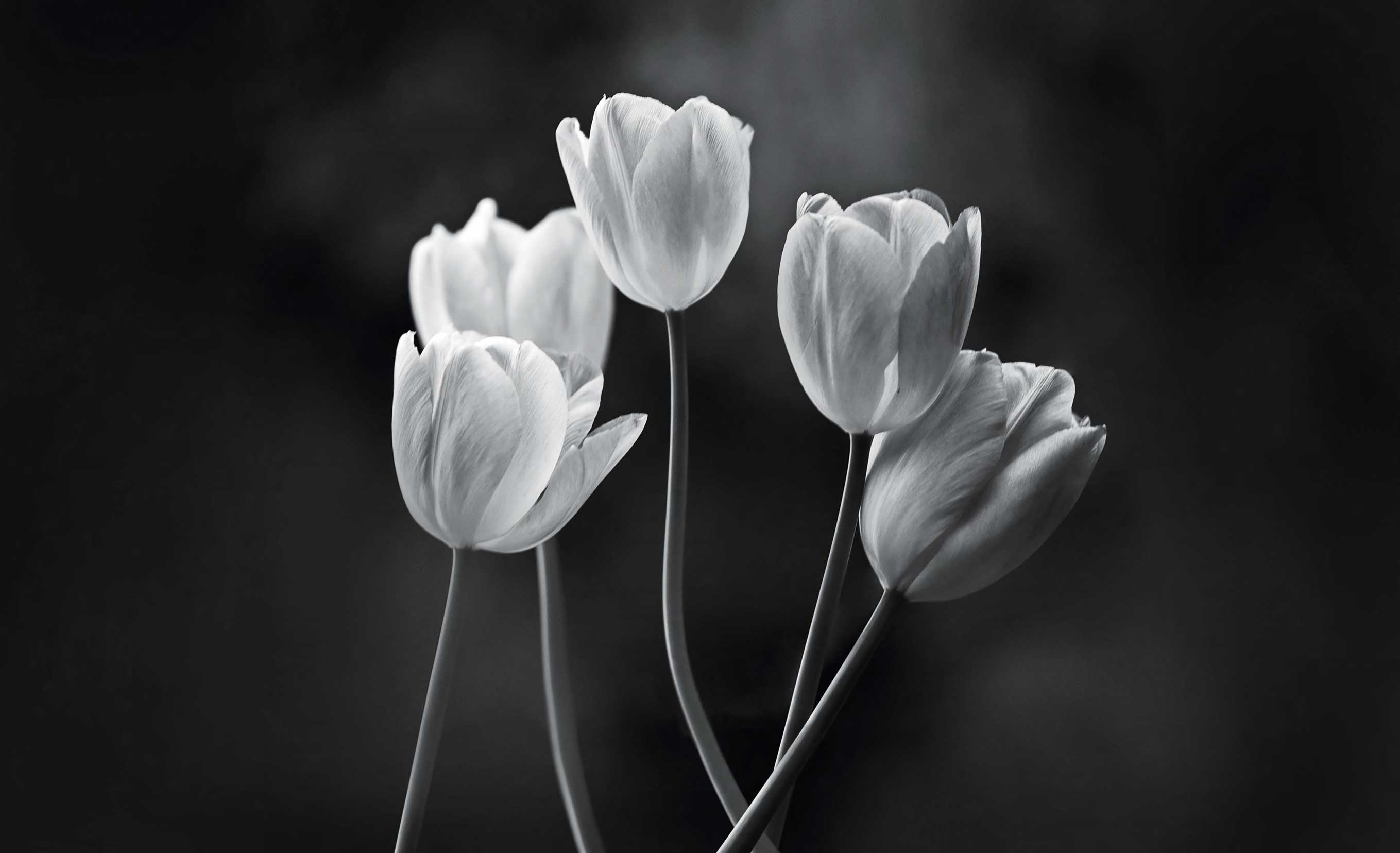 All travelling time is an approximation only and is taken from Van Holland to respective destinations
3 mins walk to Holland Village MRT
3 mins walk to banks and financial services
7mins drive to renowned schools
10 mins drive to the bustle of Orchard Road
15 mins drive to Downtown Core
3 mins walk to Holland Village
5 mins walk to medical facilities
5 mins drive to Dempsey Hill
7 mins drive to Singapore Botanic Gardens
20 mins drive to Changi Airport
Van Holland Location Map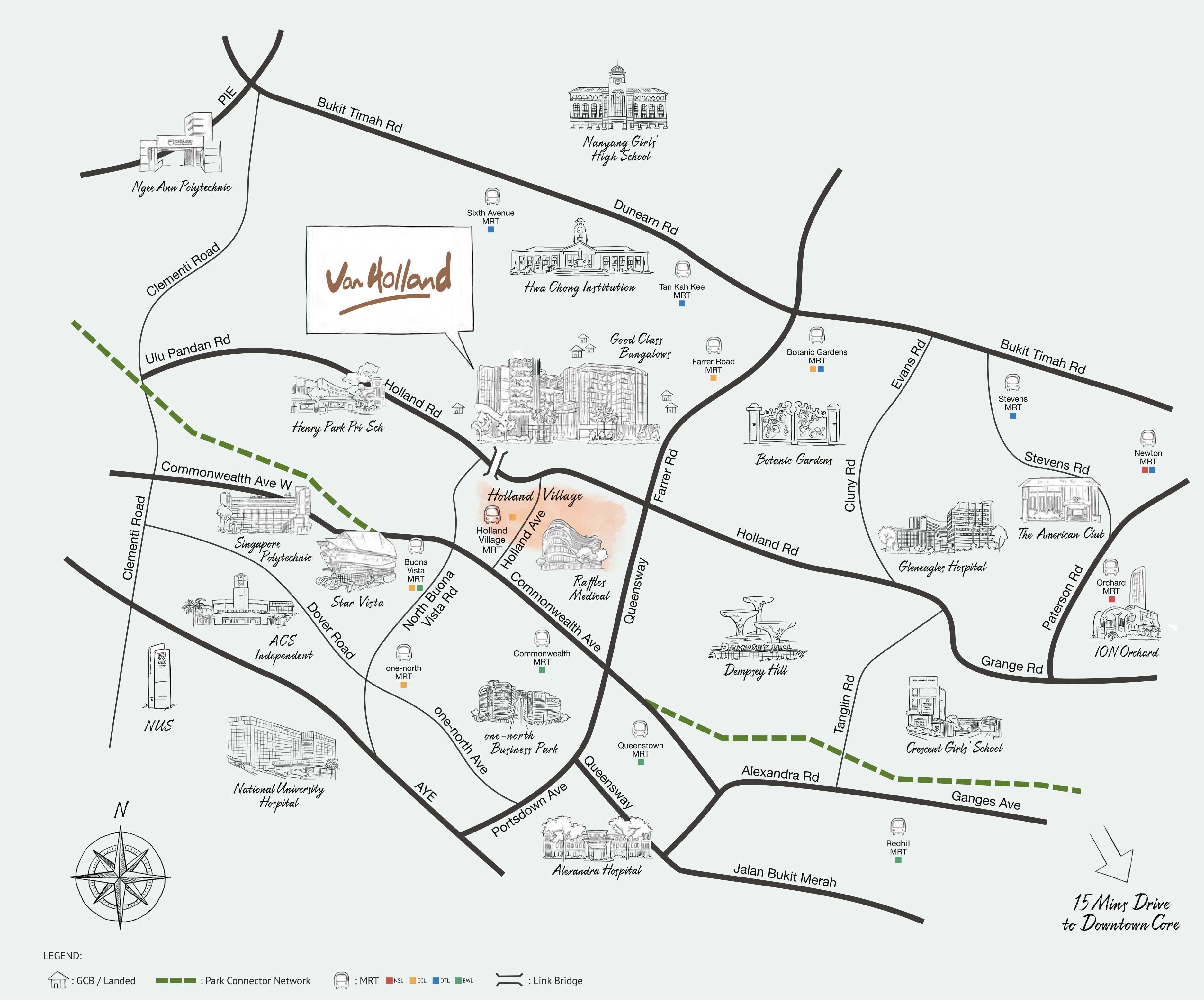 ---
Explore the more exciting side of life.
With Holland Village just a short stroll away, it easily becomes a part of your extended home, letting you enjoy its unique culture anytime you wish.