Verticus Condo is located at 3 Jalan Kemaman, in the heart of district 12 Singapore. The condo is well-served by major arterial roads and expressways such as Balestier Road, Pan-Island Central Expressway (CTE) and Expressway (PIE), which supply seamless connectivity to other rest of Singapore. Feel the pulse of the city from the proximity of your pad at Verticus new condo
Verticus Location Map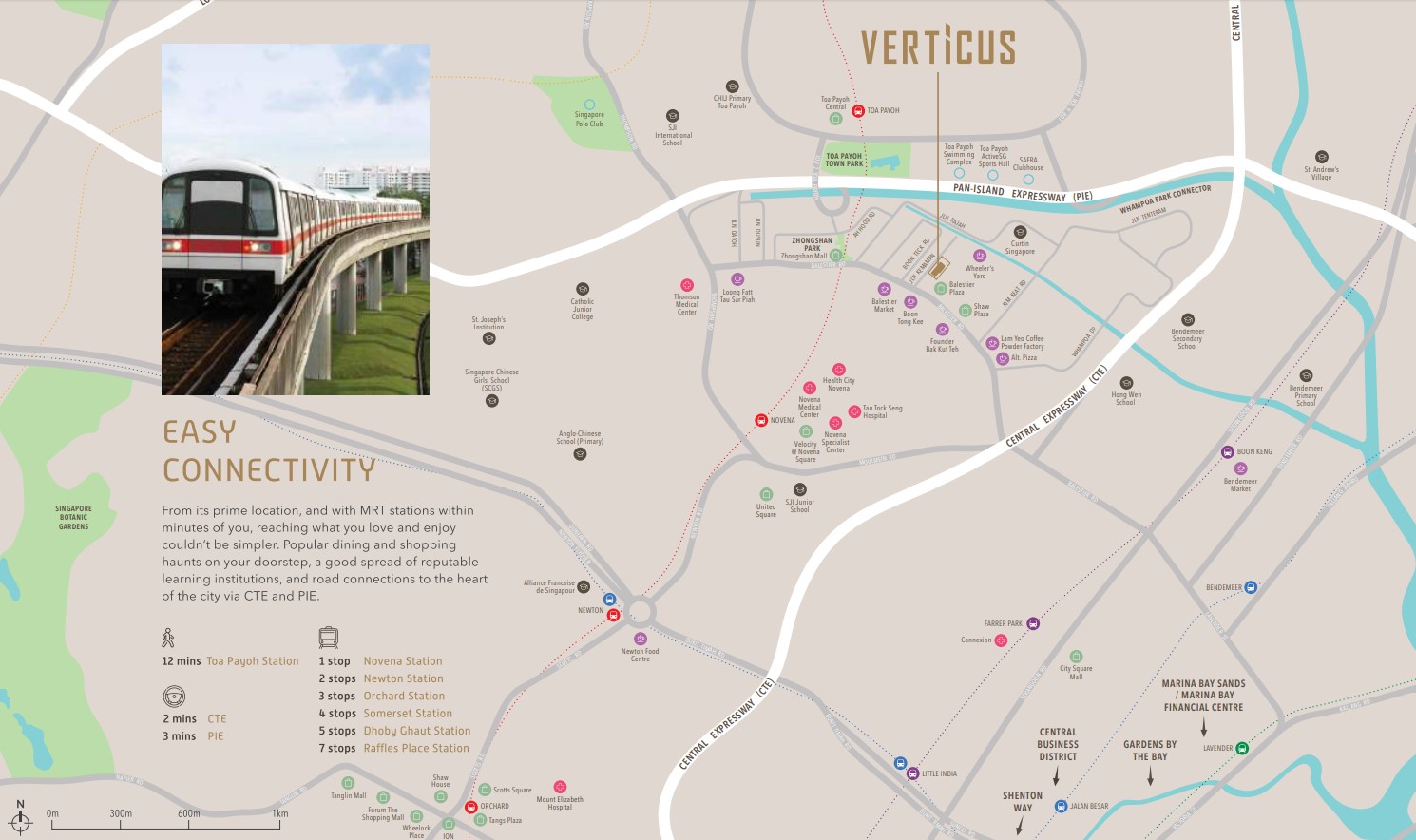 CITY FRINGE VIBRANCY
Verticus is the perfect starting point to experience everything Central Singapore has to offer Gain direct connection to the city core while comfortably tucked away in the folds of Balestier's serenity.

TASTY FINDS EVERYWHERE
Formal or casual, business or leisure, local or international. Whatever you fancy, there is so much on the menu when it comes to eat ng out in your neighbourhood. Here are a few favourites - time honoured and trendsetting - to tickle your palate.
From its prime location, and with MRT stations within minutes of you, reaching what you love and enjoy couldn't be simpler. Popular dining and shopping haunts on your doorstep, a good spread of reputable learning institutions, and road connections to the heart of the city via CTE and PIE.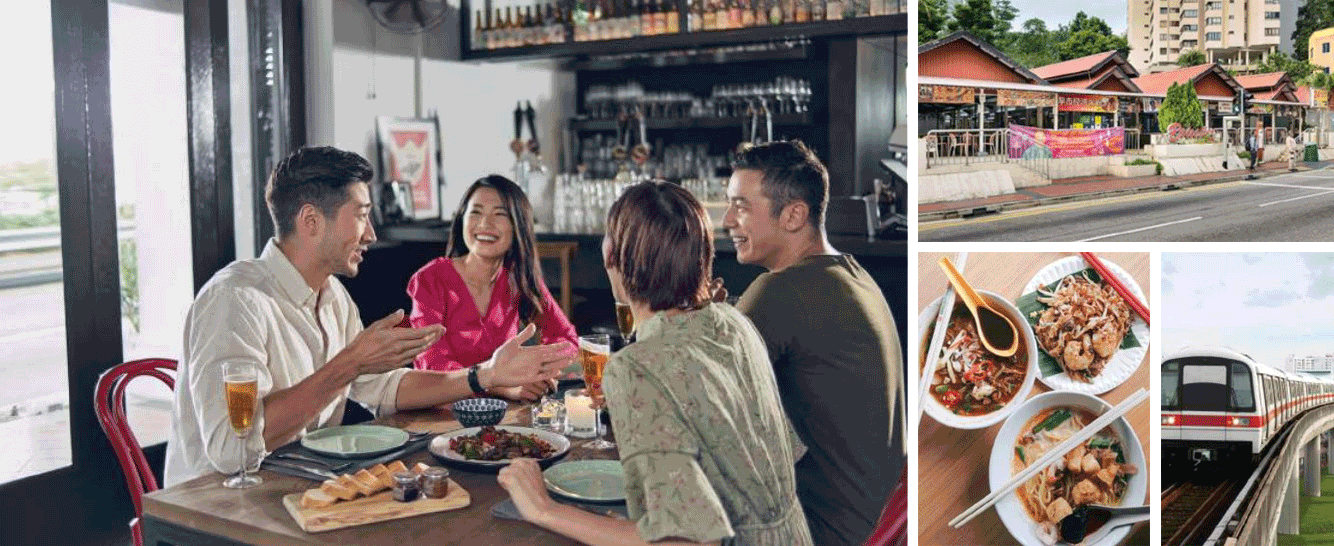 All- Embracing Convenience
Living on the fringe of the city connects you to a diverse array of Indulgences. Everyday necessities, specialty malls, cultural attractions and haute couture fashion stores blend in with a variety of entertainment and business establishments. Commuting for work and leisure g effortless.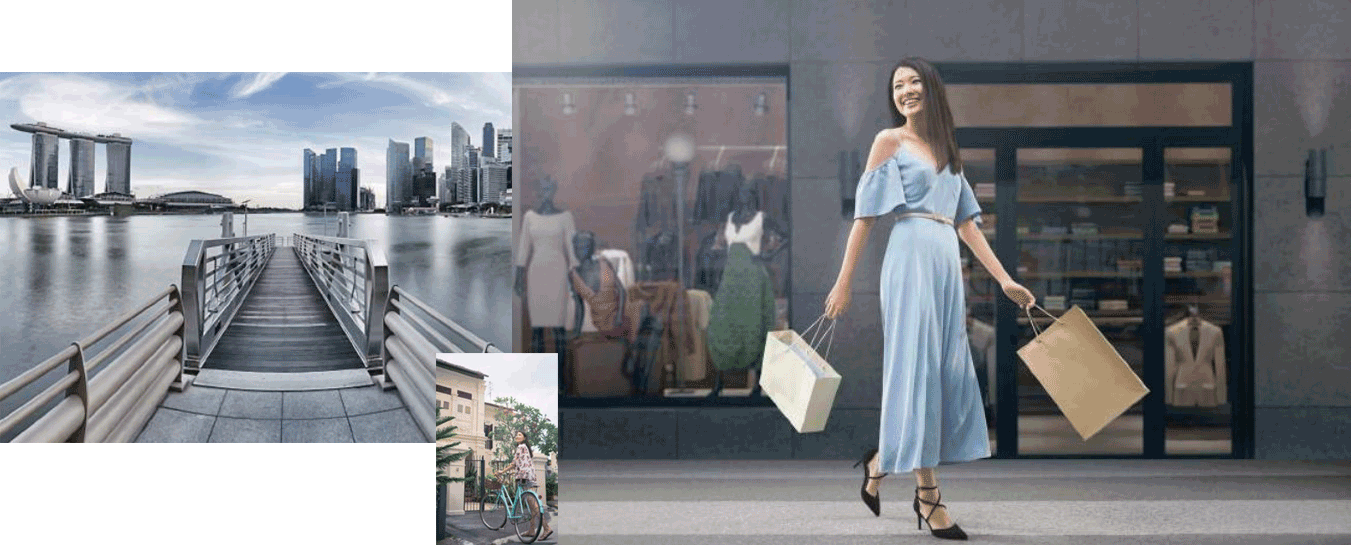 AT THE FOREFRONT OF NEW EXPERIENCES
Health City Novena On The Horizon
The former "Recreation Road" in Balestier will, in the near future, find itself connected to Sl rmapore, largest healthcare complex dubbed Health City Novena, The hub will integrate Tan Tock Seng Hospital, Mount Elizabeth Novena and Novena Medical Centre with as many as seven other healthcare-related facilities to form a complete healthcare eco-system.
At Home With Wellness
With the future mega Health City Novena emerging nearby, es well as myriad of sports complexes and parks already surrounding you, there is no shortage of options to ignite your passion for sporty wellbeing.
Beyond health care, the 17-hectare future integrated hub will be home to research and educational 'infrastructures, as well as commercial, leisure and public spaces.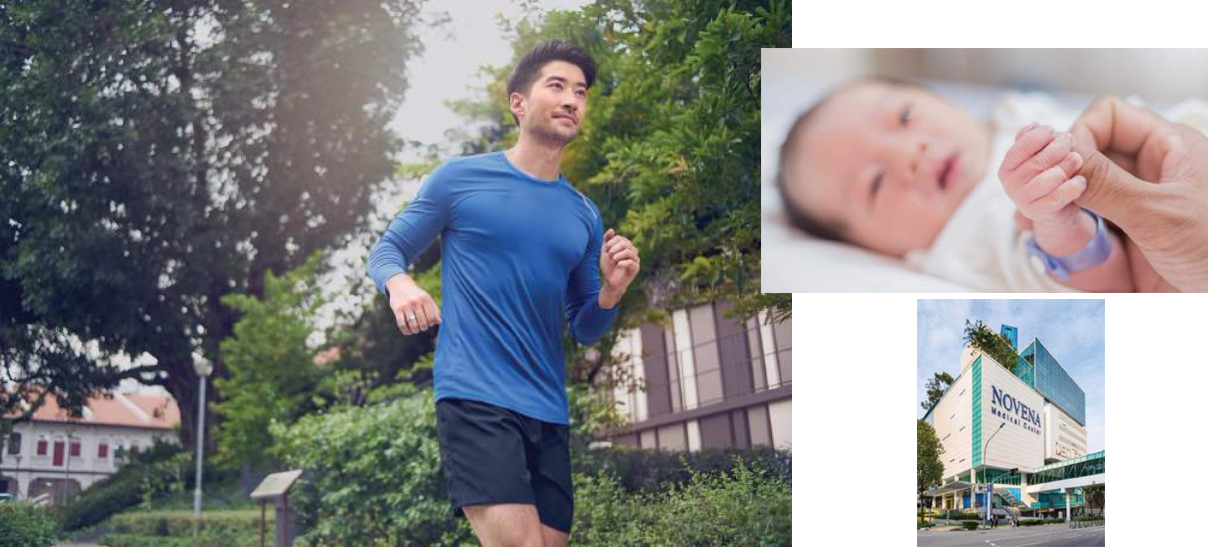 Verticus @ Balestier Road - Well connectivity
Verticus former Kemaman Point is near to and Boon Keng MRT also boost connectivity in the area. If you rely on public transport or private, this destination has a good place for you. You can use the bus services available or the train to various places. This means you will enjoy quick commutes as you head to the nearby shopping centres or restaurants.
It's very convenient to Balestier Road which is one of the oldest neighbourhoods in Singapore that trace back to the colonial. When you live here, everything is right at your doorstep. From schools, shopping centres, restaurants, recreational centres, hospitals, ... Transportation is at its best which enable residents to get to various points with much ease.
Verticus Condo - A Veriety of Amenities
Besides there are several befits of living in areas with enhanced transportation, it enables you to access the available amenities and facilities easily. Verticus at Balestier is one of those areas you will want to make your home. In terms of shopping centres, Verticus @ Novena MRT will be not disappoint. With plenty of shopping destinations, you can easily find all your supplies from the necessities for day to day operations to clothing and beauty products with just a few minutes walks. Some famous destination can be mentioned as Balestier Plaza, Shaw Plaza, Zhongshan Mall and Orchard Road shopping belt.
In term of food option, the place is well know with many restaurants and common food centers. The Whampoa Food Centre and Wet Market is a short 5-minutes walk where fresh foods and great local food are in abundance. The development is surrounded by aplenty of famous food on Balestier Road from Founder Bak Kut Teh, Boon Tong Kee Chicken Rice to the Lotus Vegetarian Restaurant.
Every parent wants to take their kids to good schools. If you choose Verticus at Balestier is your home, you not have to worry about choosing a good schools for children. Besides, the schools cover all the levels from a nursery, primary, secondary to tertiary institutions. Some educational schools nearby Verticus comprise of Balestier Hill Primary School, Pei Chun Public School, CHIJ Secondary and Bendemeer Secondary School.
Verticus Site Plan & facilities also wait you to discover, don't miss any important news, go to Site Plan now!