Enter A World Where You Can Truly Relax With Hyll On Holland Condo
Hyll on Holland offers a range of high-end facilities include covered car park, 24 hours security, wading pool, swimming pool, BBQ pits, gym, fitness station, tennis courts, putting green, and clubhouse. Relax your mind, body, and soul at cozy Lounge. Feeling Jacuzzi washed your worries or experienced the full encroachment of a hot workout at the Arena.
Hyll on Holland by FEC designed with your utmost enjoyment in mind. A lush sanctuary with 3 stunning forest themes, every forest offers you a pavilion where you can indulge in many possibilities. Discover impressive facilities that take care of your body to the fullest. The development of this condo provides the 50-metre lap pool and well-equipped gym. There is no better investment than in your family or yourself, and no better place to put down your roots.
A great design with a unique stylish can be highlighted in the smallest detail. Various floorplans are available to suit your family needs. Kindly take note that are subjected to changes from the developer. Now, go to visit Hyll on Holland Condo Floor Plans!
Hyll on Holland Site Plan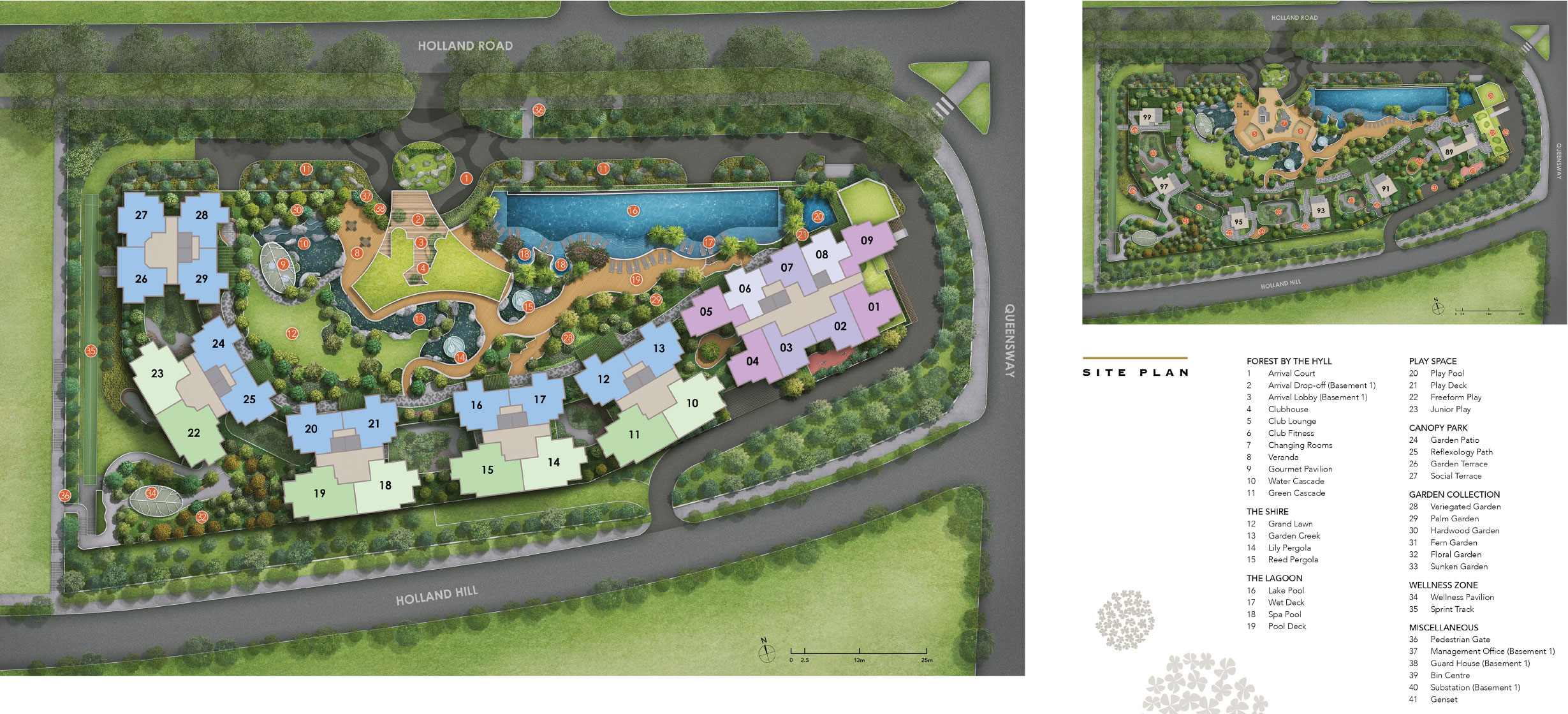 WHEN YOU LIVE IN THE LAP OF LUXURY, EVERY DAY IS A PRIVILEGE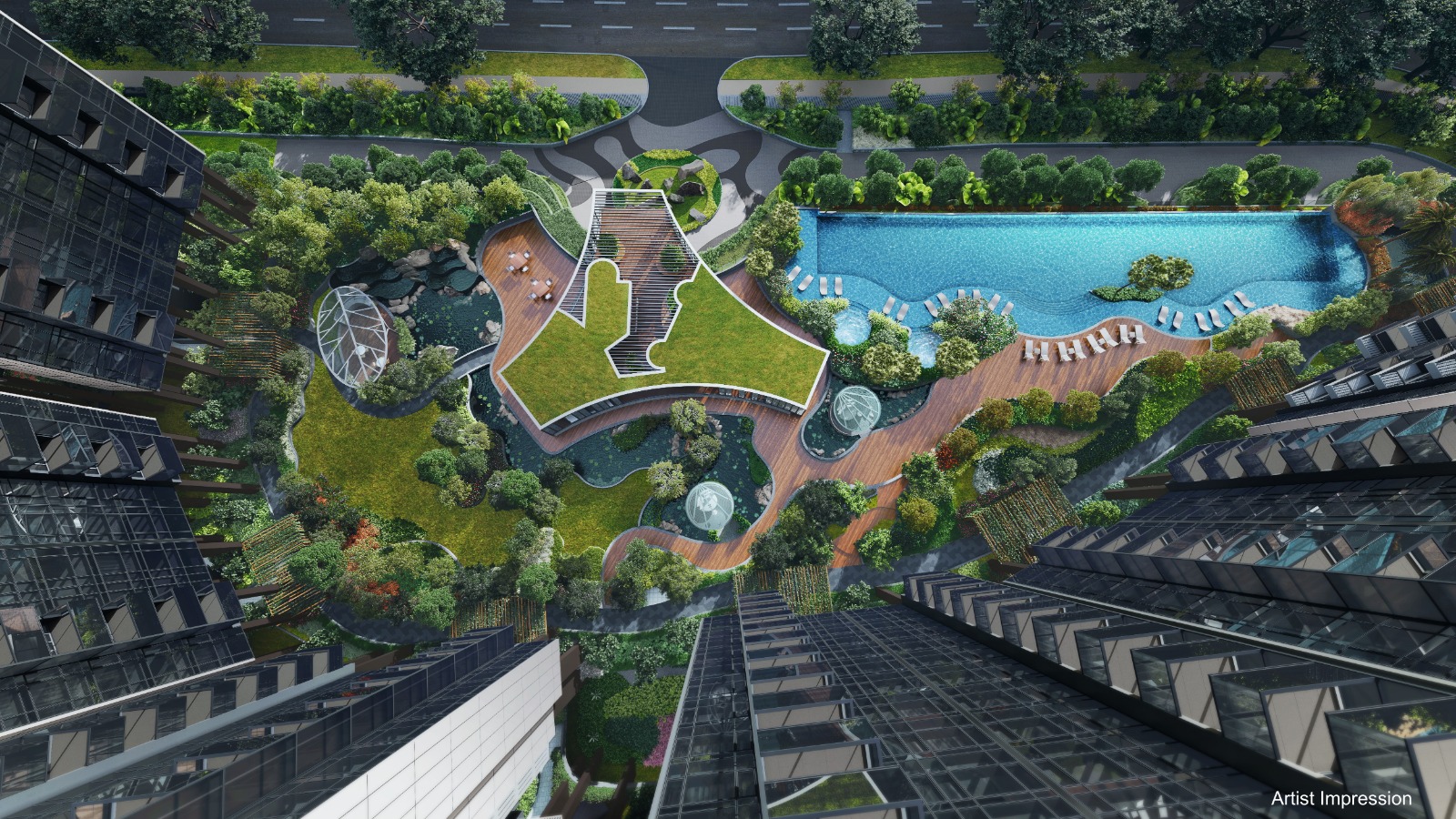 Hyll on Holland Facilities
A NEW VISION OF LUXURY ON PREMIUM FREEHOLD LAND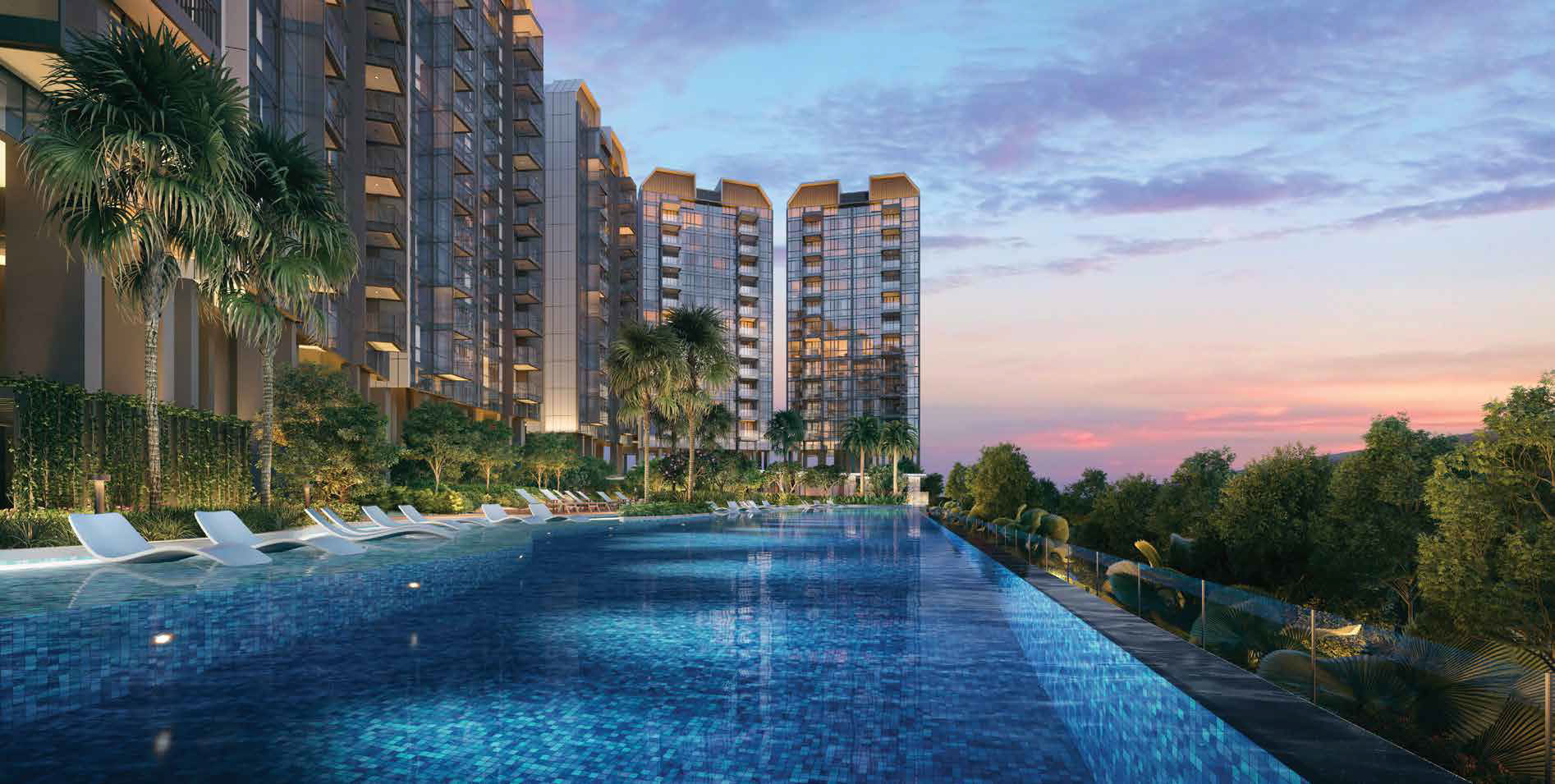 Hyll on Holland is poised to be the new residential landmark of luxury. This is made even more alluring by the fact that it is one of the rare residences with freehold status in the highly coveted locale of District 10.
IT'S YOUR TURN TO MAKE AN ENTRANCE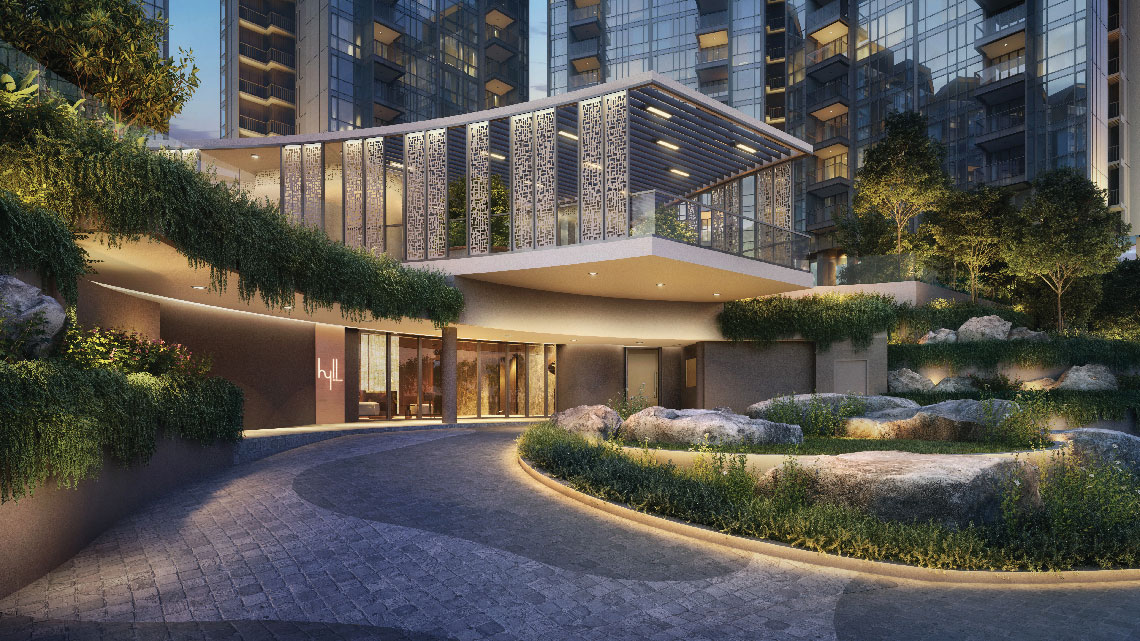 A stylish entrance begins from the moment you enter the Arrival Court, a world abound with natural tranquility and elegantly designed to evoke a warm welcome every time you return home.
LIKE AN ART PIECE, A SCULPTURAL CLUBHOUSE SITS IN HARMONY WITH NATURE
The unique architecture of the Clubhouse draws inspiration from a blossoming flower. It is the social heart of the development with a well-designed Club Fitness to stay on top of the game, and a welcoming Club Lounge to network and entertain guests in style.
SPACE APLENTY TO MEET, MIX AND MINGLE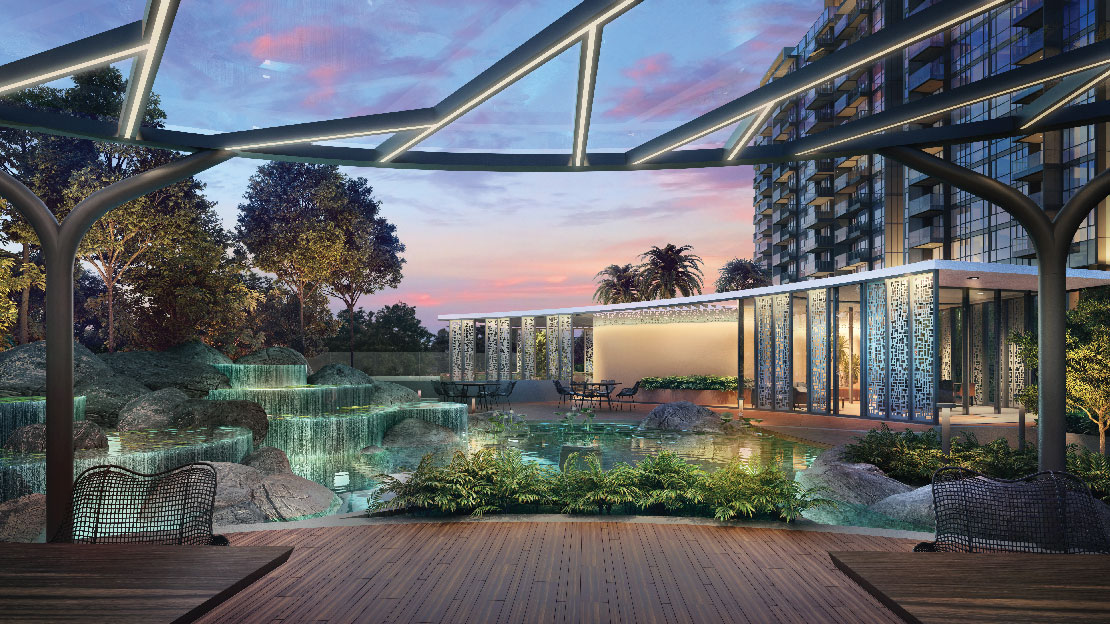 A community grows out of bonding through shared activities. Hyll on Holland is an estate with delightful spaces and facilities for residents to bond over a great meal, indulge in slow living or have fun in the sun for the whole family.