The design of the development reflects a true serene environment that is ideal for perfect lifestyle. Some of the life changing facilities located within Noma Condo by Macly gives children better opportunity to enjoy since it has children's playground and a swimming pool within it. You and your loved one can immerse yourself, swim and rest while meditating on the sun following the presence of sun deck within the great facilities. Other such as indoor gym, guard house and tennis court are strategically placed to support both the residents and visitors.
Fully furnished each apartment is ready to be lived in and filled with iconic pieces. Do you want to join room tour at Noma Condo? Let's start! Kindly click Floor Plans.
NOMA Site Plan
1st Storey
01 Vehicular Ingress
02 Vehicular Egress
03 Access Gate
04 Side Gate
05 Lift Lobby
06 Mechanized Car Park
07 Management Office / FCC
08 Consumer Switch Room
09 Loading / Unloading
10 Water Bulk Meter
11 OG Box
6th Storey
12 Communal Planter
13 Infinity Swimming Pool
14 Water Deck
15 Sun Deck
16 Rooftop Dining / BBO Pit
17 Rooftop Terrace
18 Yoga Corner
19 Callisthenics Gym
20 Genset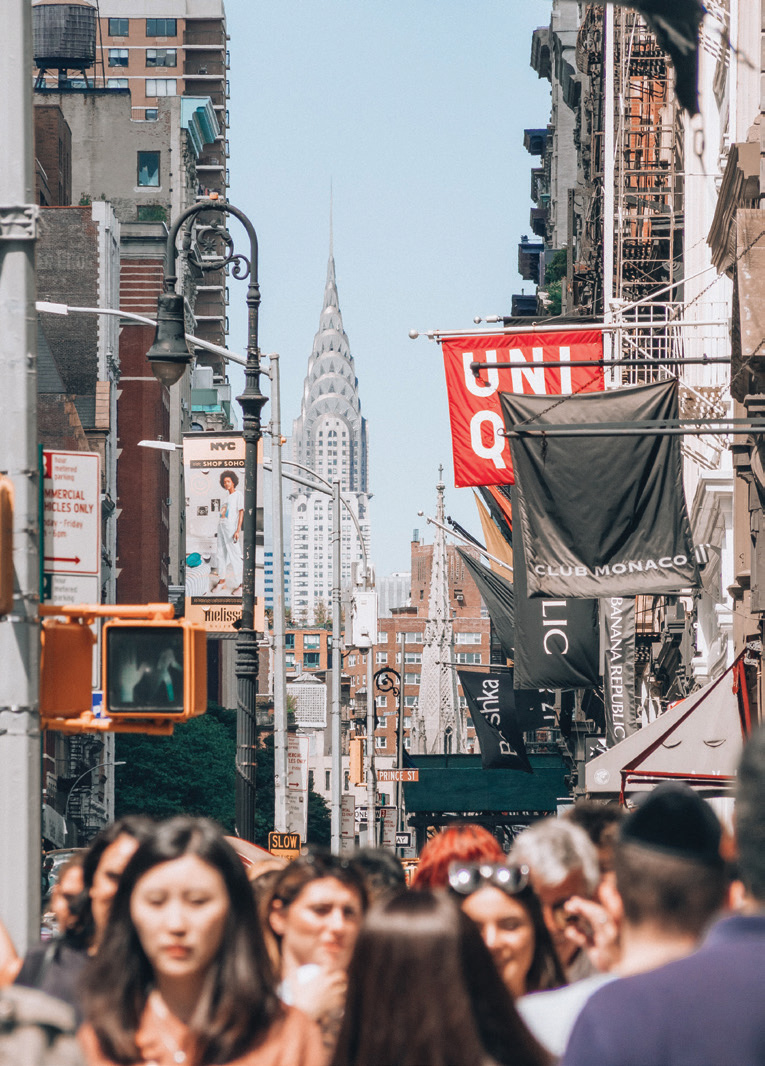 The Hip. The Bold. The Visionary.
The Inspiration
NoMa is inspired by NYC's vibrant NoMad district. The trendy lifestyle, the fashionable crowd, the most cutting-edge of what the city has to offer. NoMa also speaks of a nomadic energy. Bold, confident, and different - just like you.
Made up of only 50 units, NoMa is designed for those in constant pursuit of a different lifestyle. Feel the energy and inspiration as you shape this into your home. At the rooftop, a 12 metre high art mural makes an iconic statement, elevating attention from the surrounding cityscape. 100% bold. 100% freehold.
3 Distinctive Block.
1 Lifestyle.
Because we are all different, the way we express ourselves shouldn't be the same.
NOMA has 3 distinctive blocks, each offering an independent, forward-looking lifestyle.
A canvas to paint who you are, what you represent, and your individual point of view.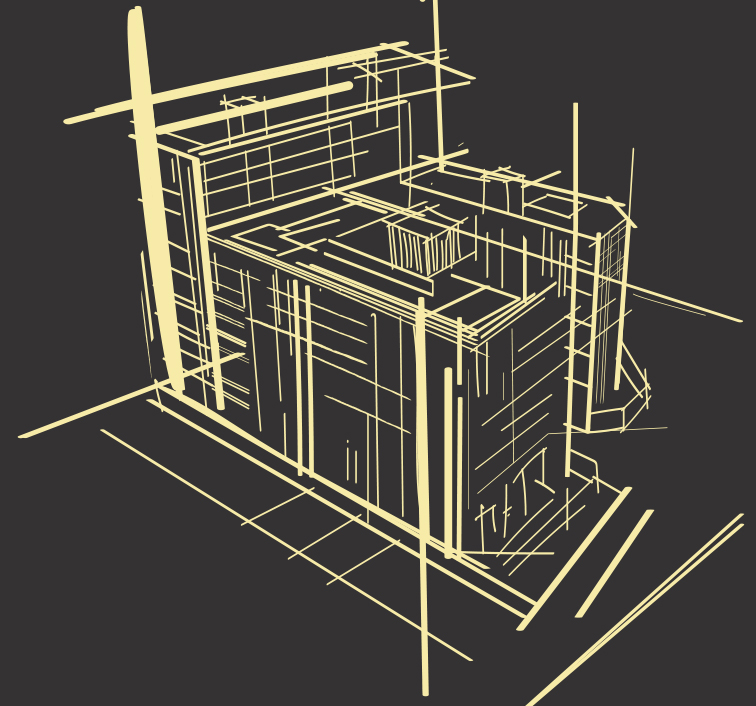 Bespoke Entrances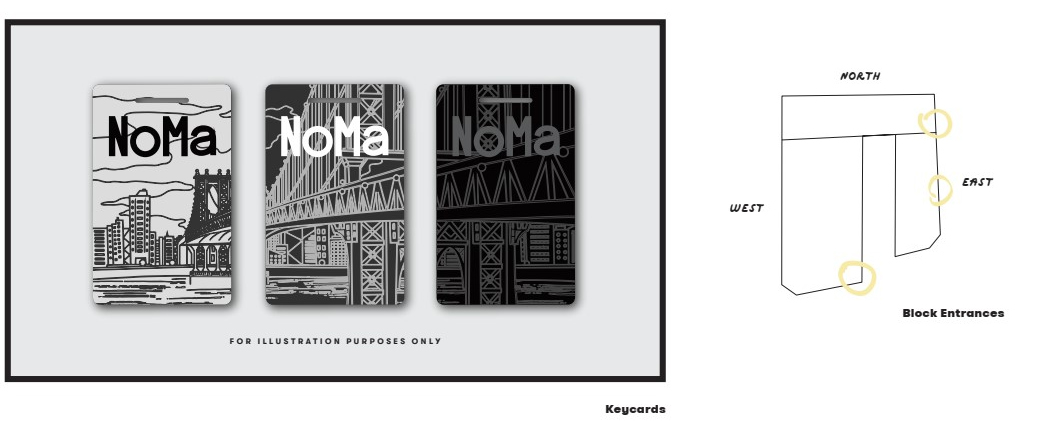 3 blocks. Each with its own access via 3 different side gates.
3 bespoke keycard design for greater exclusivity.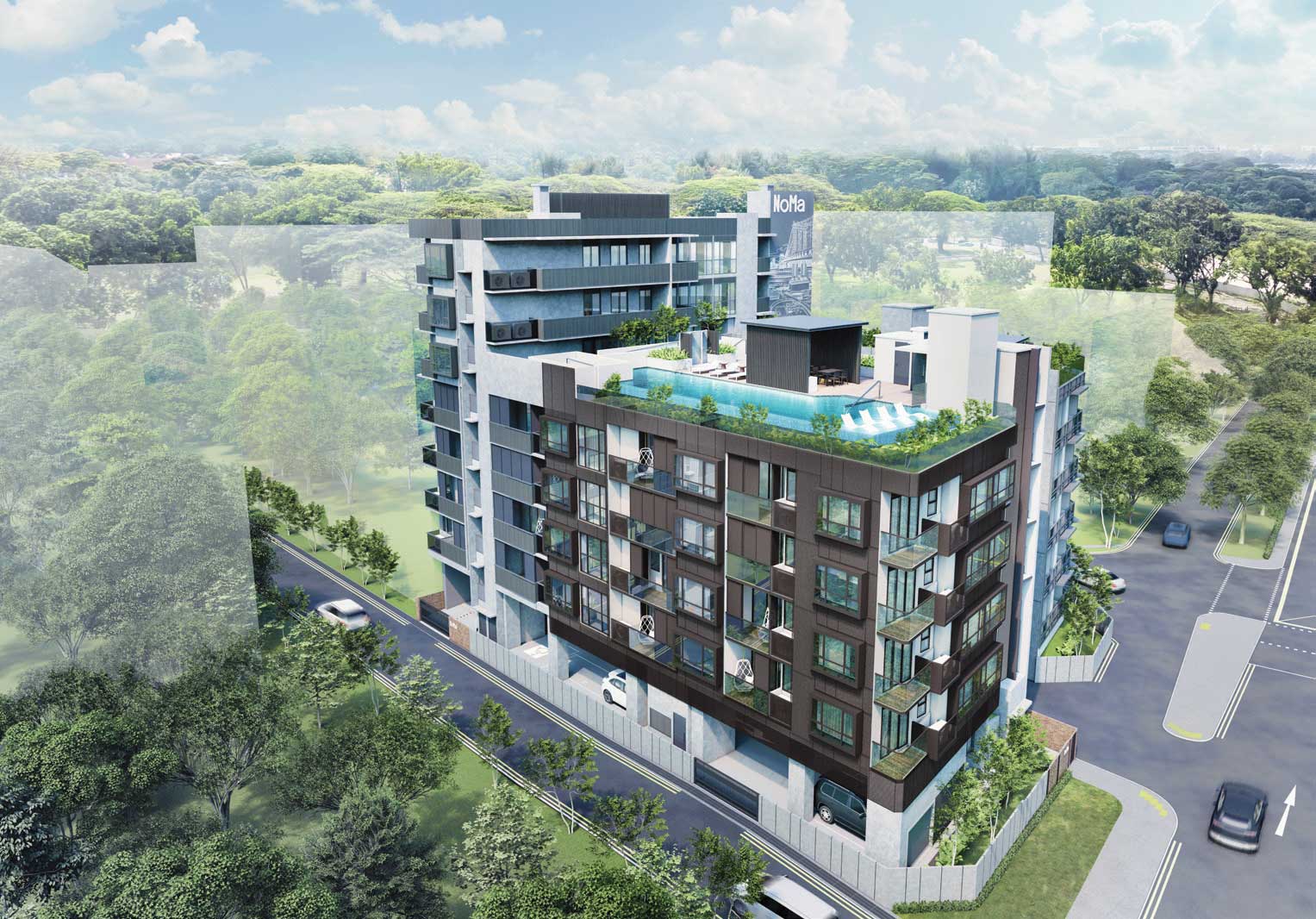 The NOMA Tribe
Meet your neighbours at NoMa. A community of morden like-minded individuals, couples and families. Savvy, well-travelled, lifestyle mavericks. Connected yet independent minded. On the lookout for new opportunities, ideas and the next big thing.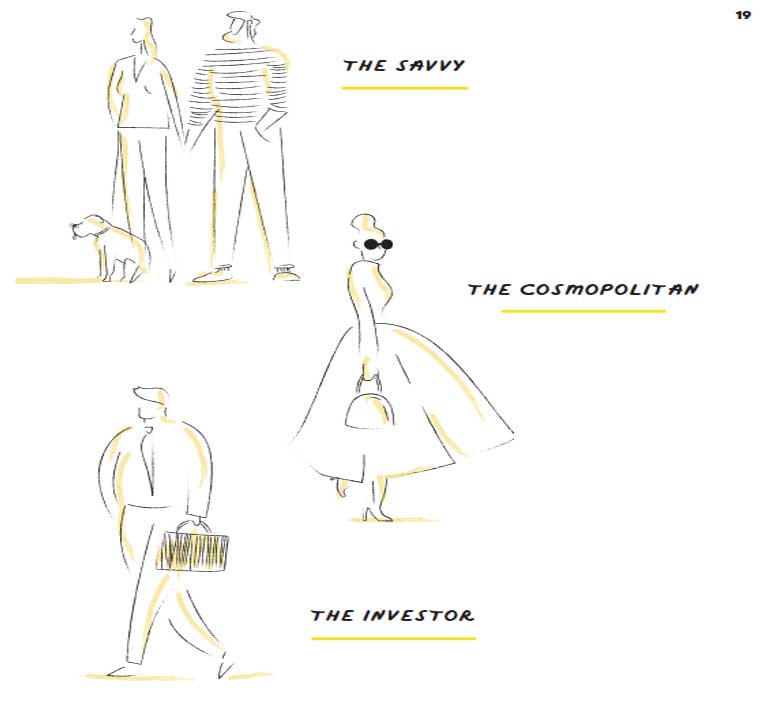 ---
NOMA Facilities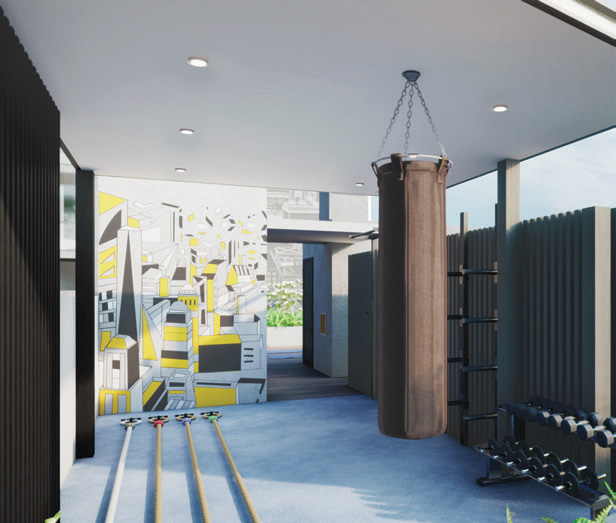 The Infiniti Pool
Take a dip in the infinity rooftop pool and soak in the lush surrounds. Lounge on the floating deck, work on a healthy tan, and idle the day away.
The Gym
A modern callisthenics gym designed just for you. Time to turn on your beast mode and work out a sweat.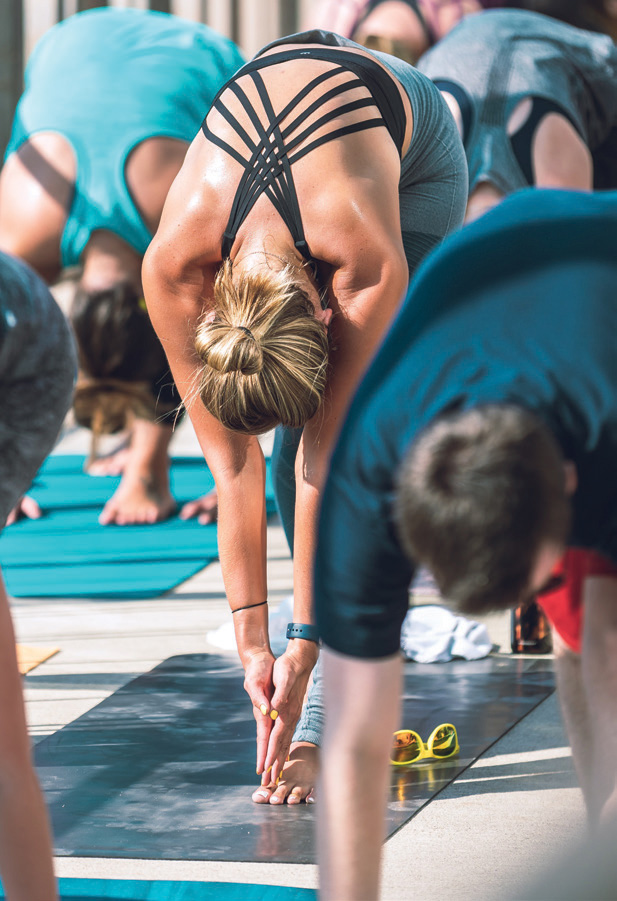 The BBQ Pit
Enjoy great food and great views from this vantage point. The smell of perfectly charred meats, cool vibes, awesome company.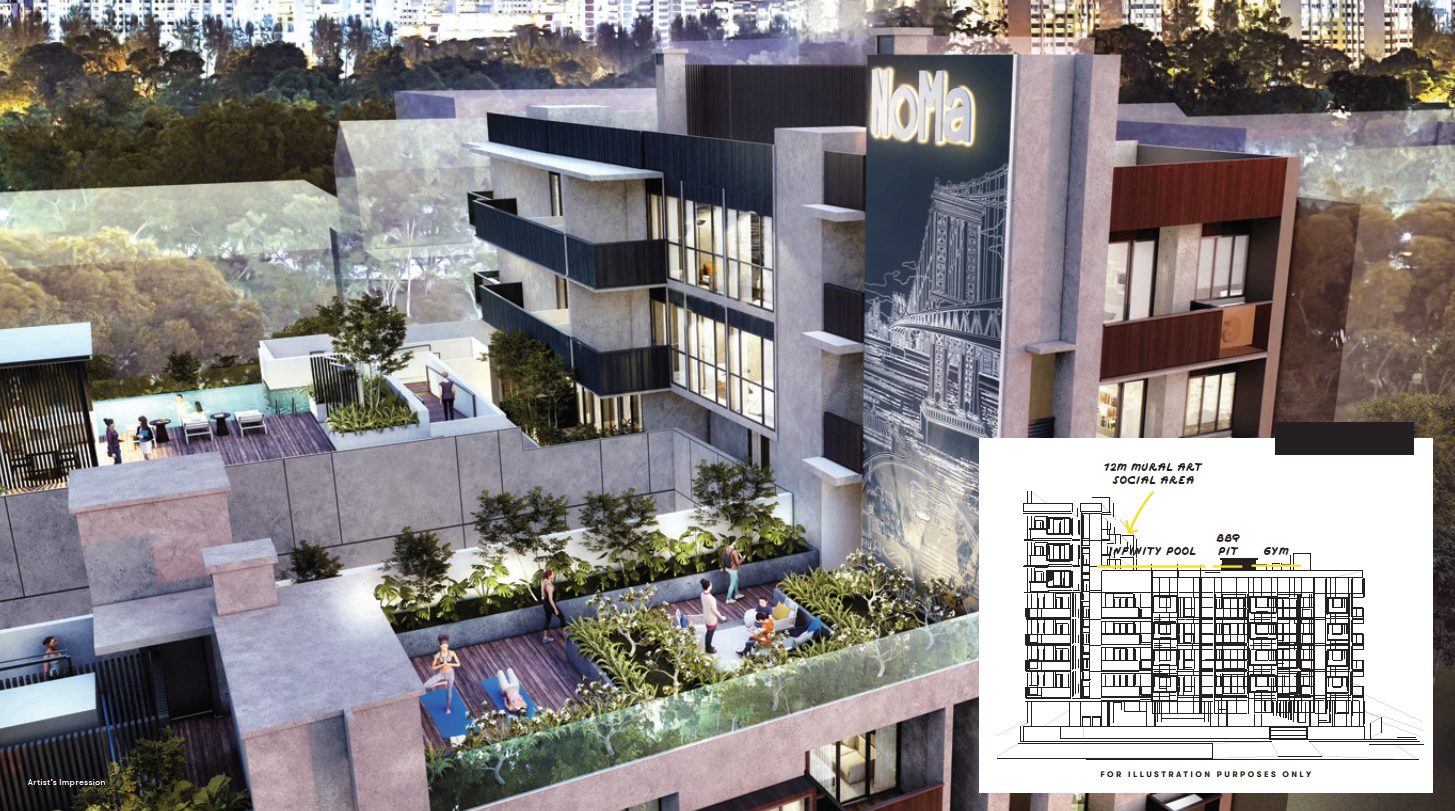 The Rooftop Life
Chill and wind down at the rooftop. Kickstart your day with yoga in the morning. Catch the sunset from the pool desk. As the city winds down, gather your tribe and stuck into freshly grilled burgers over craft beer and mellow beats.
---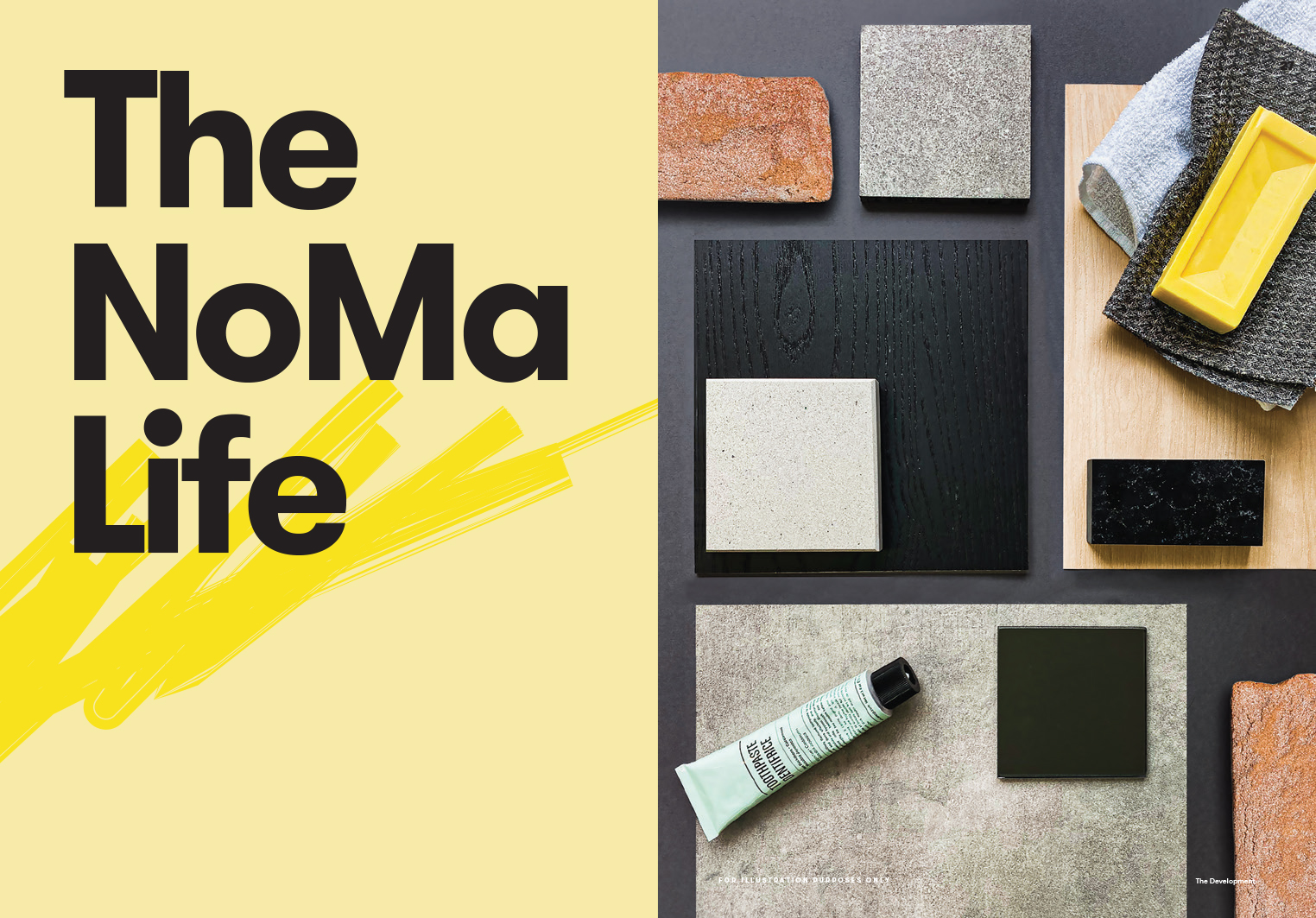 The Living Flexibility
Sliding panels can be opened and closed to give you even more flexibility to suit your lifestyle. Open up the space in the day or close It up at night for absolute privacy.
The Flexibility: WFH
Enjoy the flexibility of working from home. When there is a need to, a pull-out desk that is built into the shelving can be conveniently set up for work and virtual meetings. When work is done, the desk can be cleverly tucked back so the space looks neat and tidy.
The Living Dining
The living and dining areas are purposely designed to be side by side to let you use the space even more creatively or have a more open entertainment space while having friends over.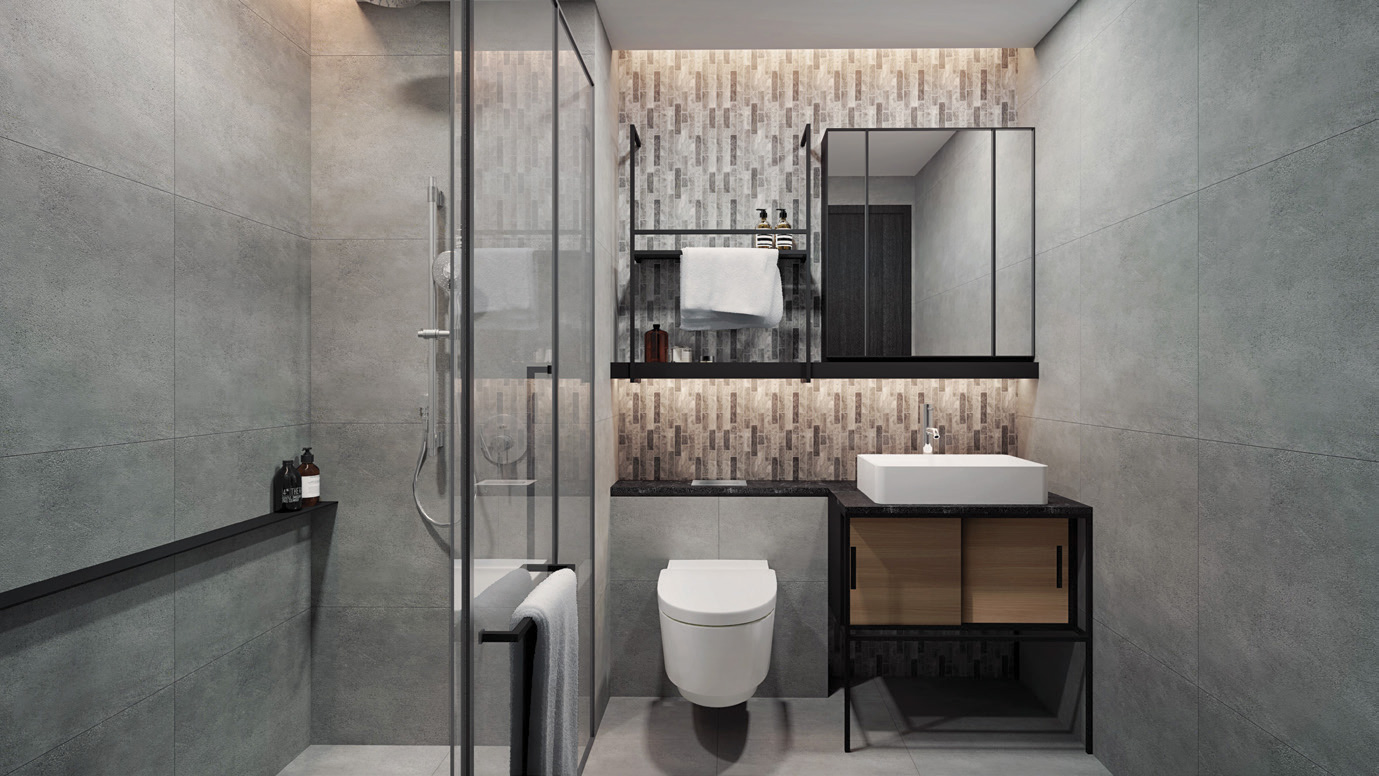 The Master Bathroom
---
The Fittings
Form meets function in the selection of branded fittings to offer you a fine quality of life. Trusted and well-known brands make your home a pleasure to dwell in, day after day.