Mayfair Gardens Developer
Oxley Holdings Limited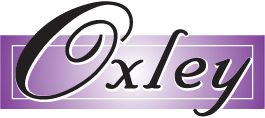 Oxley is a homegrown property developer and is principally engaged in the business of property development and property investment, with an overseas presence across eight geographical markets. The Group has a diversified portfolio with property development projects in Singapore, the UK, Cambodia, Malaysia, Ireland, Indonesia and China and investment projects in Singapore, Cambodia, Malaysia and Japan. The Group also provides project management and consultancy services in Myanmar.
The Group's property development portfolio includes quality residential, commercial and industrial projects incorporated with retail elements and lifestyle features and facilities and are located in choice areas that are easily accessible. In 2013, the Group expanded its property development portfolio into other countries through partnerships with reputable developers and business partners. Oxley's balanced portfolio of investment properties comprises industrial, hospitality and commercial properties.
The Group also has investment in leading UK property developer, Galliard (Group) Limited that operates in four divisions – sales and marketing of homes, property construction, property developer, and homes letting services.
---
Lian Beng Group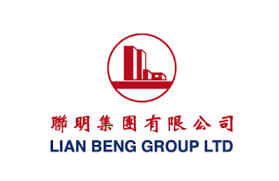 Established in 1973, Lian Beng Group is one of Singapore's major home-grown building construction groups with integrated civil engineering and construction support service capabilities. The Group is principally involved in the construction of residential, industrial and commercial projects, and civil engineering projects as a main contractor.
Lian Beng's status with the Building and Construction Authority (BCA) as an A1 grade contractor in General Building enables it to tender for public sector building projects of unlimited contract value, while its A2 grade in Civil Engineering allows it to handle engineering projects of up to $85 million in contract value. Through its years of experience and solid track record, the Group has also established for itself a solid reputation for its ability to handle large-scale and complex projects.
Beyond construction, Lian Beng is also engaged in other construction related activities. These include the provision scaffolding and engineering services, supply of ready-mix concrete, leasing of equipment and machinery, reinforcement bar fabrication and training of foreign construction labour. The Group also engages in property development, albeit on opportunistic bases, and usually with joint-venture partners.
The Group was listed on the Main Board of the Singapore Exchange in 1999.