Mori Condo @ Guillemard Road | Live in Natural, Live in Love.
Living well naturally comes to Mori Condo. With abundant range of residential facilities specifically designed to enhance physical fitness and also relax completely, relaxation has never been easier. The green forest thrives with life, made to give you a feeling of greatness and joy every time. Find a home designed with your mind in mind for maximum enjoyment. Enjoy the freedom of making space for your convenience with friends, family and lover. Wash soul and body in swimming pools and trees around the lake. Read a book at the Green Garden, or take a walk along the garden path. A great suggestion on the weekend. There are typical internal facilities at Mori such as gyms, infinity swimming pools, wellness corners, barbecue pits and sun decks,...
To continue, please take a look Floor Plans to choice and secure your unit
Mori Condo Site Plan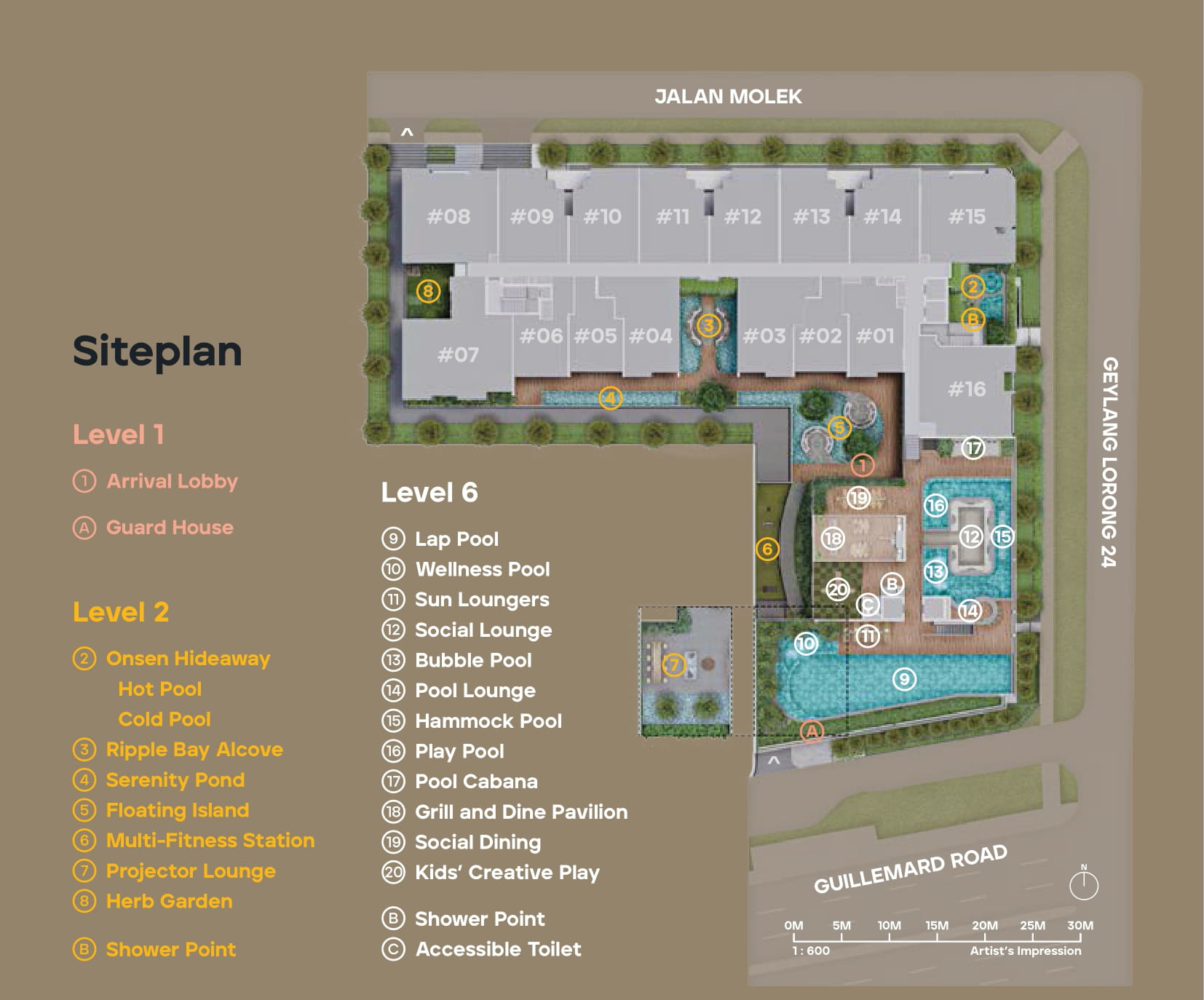 ---
Mori Condo Facilities
Meaning forest in Japanese, Mori is inspired by the modern wabi-sabi philosophy. The art of finding perfection in imperfection, a timeless creation of beauty.
Modern Wabi-Sabi Living
Whatever stage of life you are in — whether you are newly wedded, starting a family, planning for retirement, or enjoying singlehood — there is always beauty and joy to be found.
A good home becomes the foundation for experiencing life, with all its beauty and joy, to the fullest. It is a precious sanctuary away from the hustle and bustle of the everyday. An inner sanctum where life returns to being simple, relaxed and authentic.
#moreoflife
#timelessness
#agelessness
#endlessness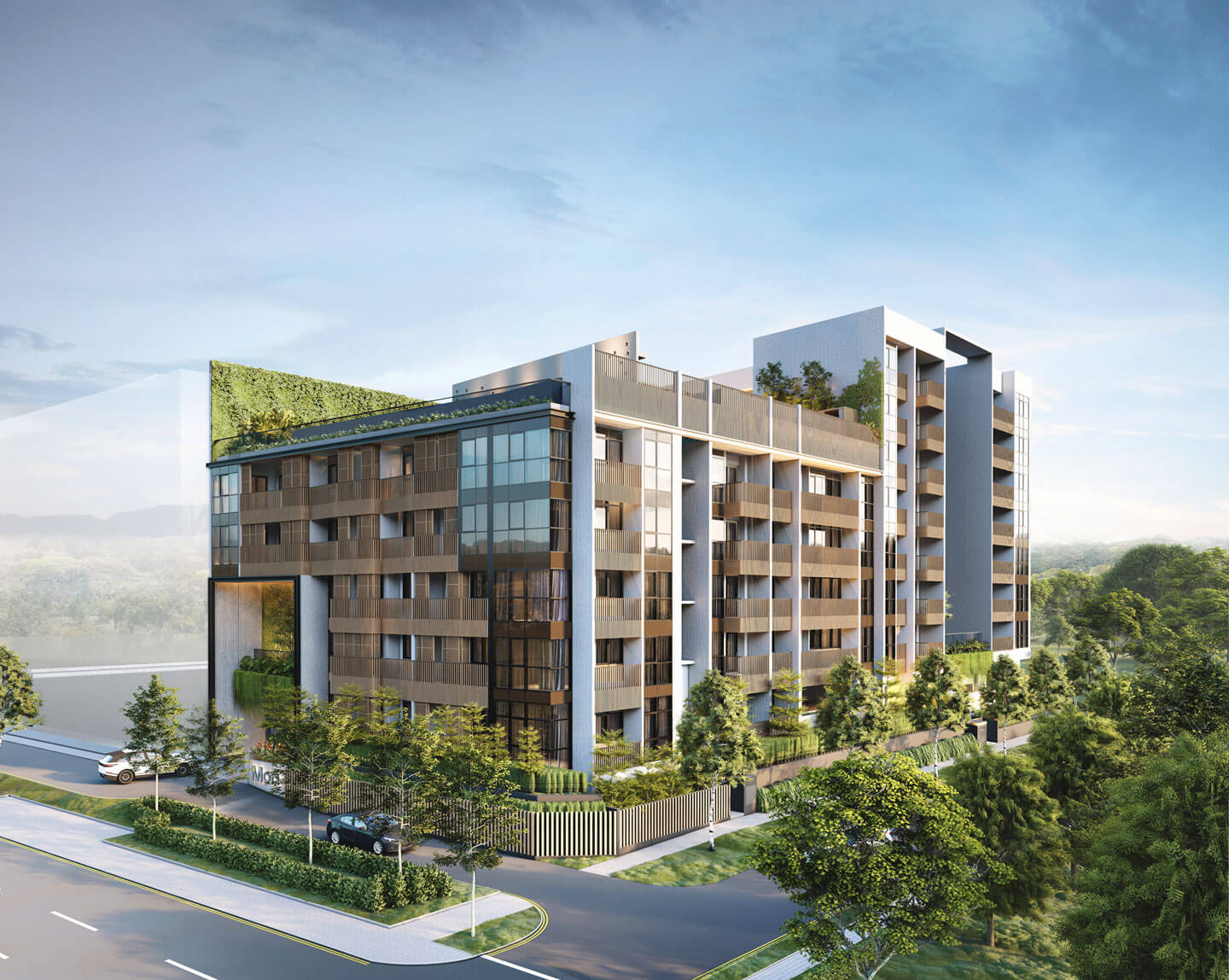 A rare collection of 137 freehold homes in Prime District 14.
Urban. Modern. Natural.
3 Exciting Lifestyle Zones
20 Curated Facilities
Hot and Cold Onsen Pools
6 Assorted Pools
Rooftop Facilities
137 Crafted Residences
Generous Open Circulation Spaces
Outdoor Terraces
A chic urban lifestyle awaits you at Mori.
Facilities are curated into 3 distinctive zones — MoreSerene, MoreActive, and MoreSocial.
Soothe your senses at the Onsen Hideaway. Re-energize your mind with an invigorating swim at the Rooftop Lap Pool. Have a drink with your closest friends at the Social Lounge.
Multi-Fitness Station
Get some fresh air while hitting your fitness goals at the Multi-Fitness Station. It is equipped with both cardio and strength training machines to help you stay in tip-top shape.
---
One of the joys of home is that you can share it with family and friends. Other than letting you host memorable dinners and parties, the MoreSocial zone comes with a Projector Lounge and a Pool Lounge for you to invite your friends over to lounge and have a great time.
Grill and Dine Pavilion
Pool Lounge
Projector Lounge
Social Dining
Social Lounge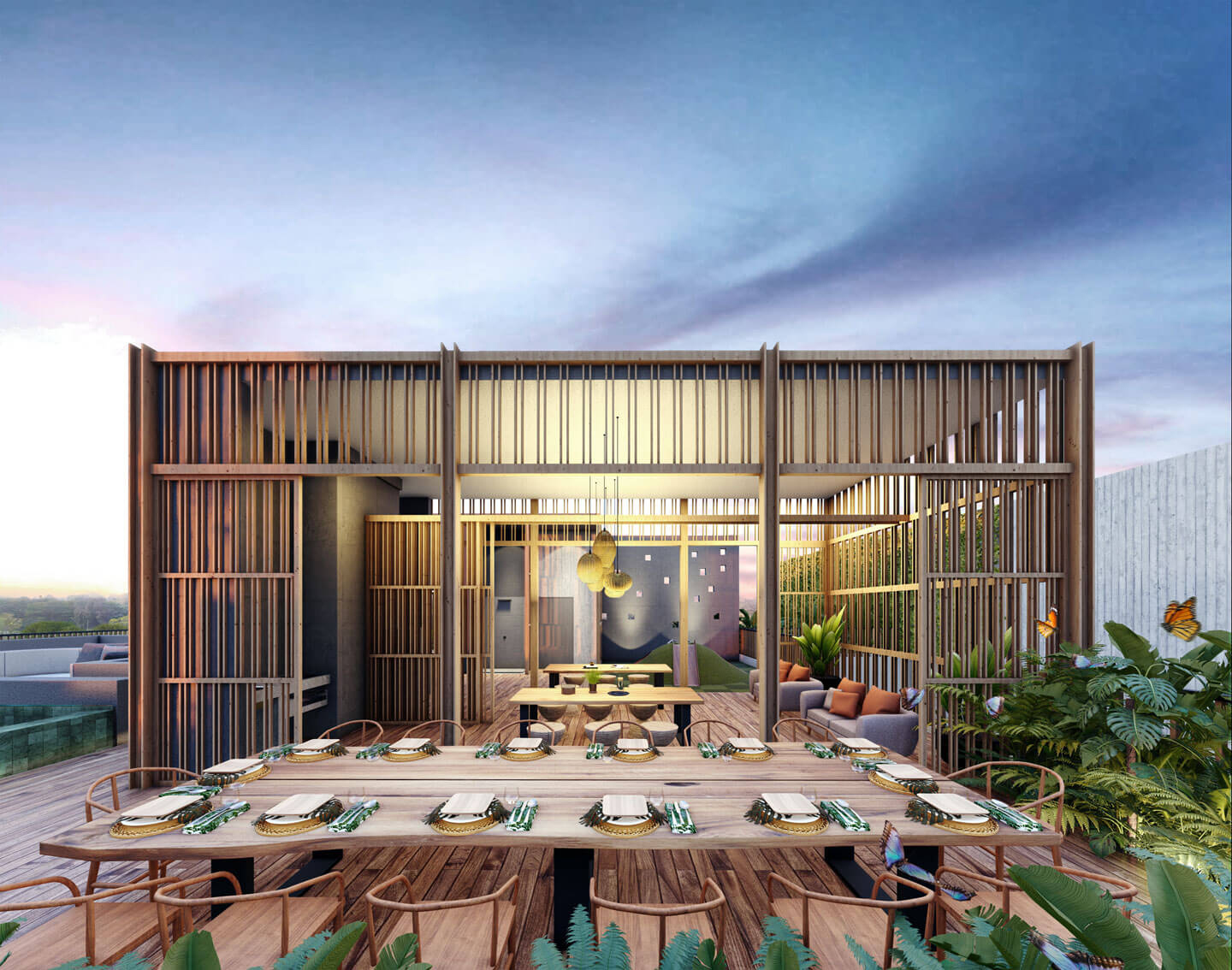 Grill and Dine Pavilion Social Dining
Bond over great food and drinks at the Grill and Dine Pavilion. Let the conversations flow, share some laughter and watch the sun set over the spectacular city.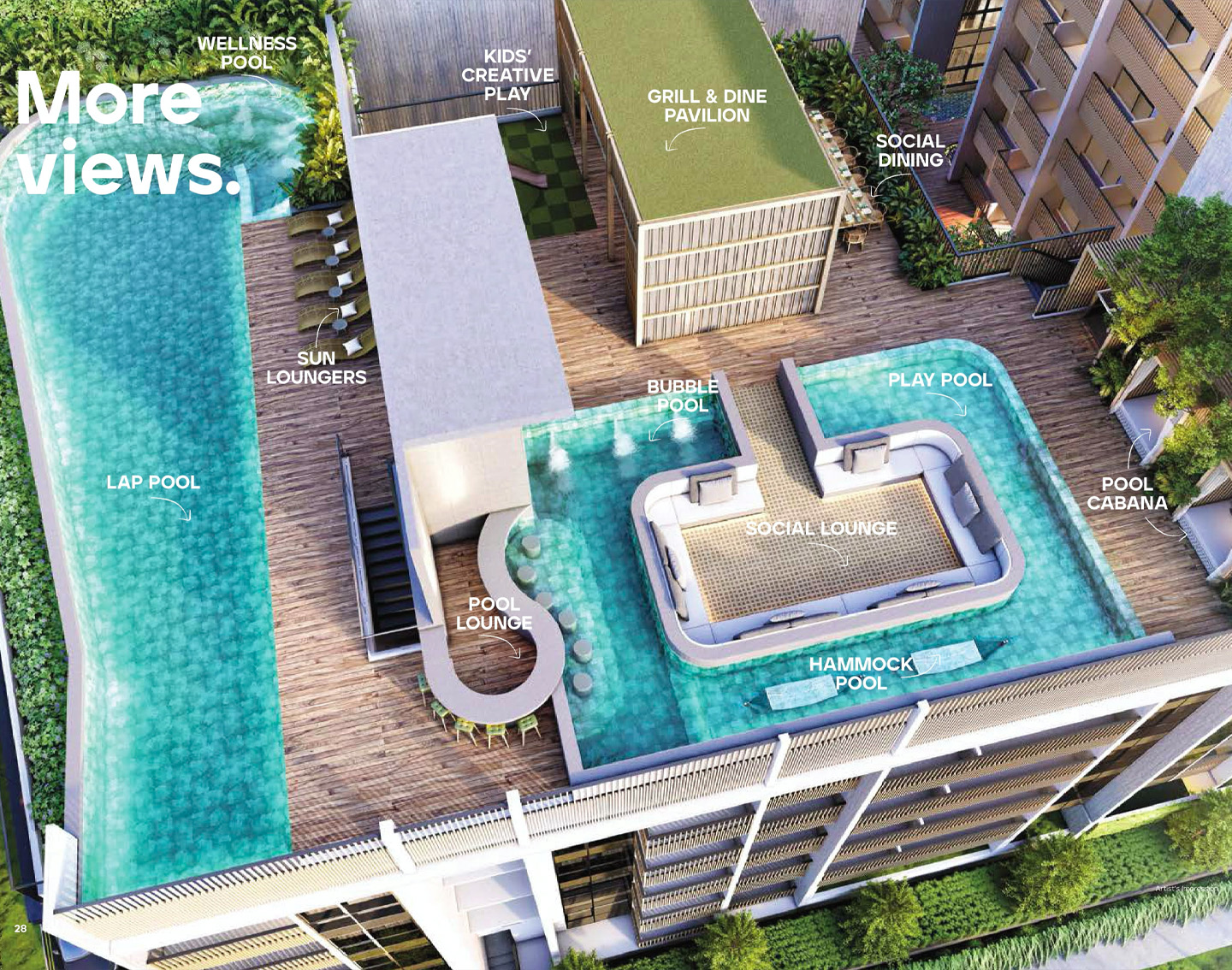 More Views
---
Mori Condo Interior
More tactile.
At Mori, we have curated 2 interior palettes, each showcasing the beautiful characteristics and tactility of the materials.
Functional, Practical Layout
Mori is designed with practicality in mind. Meticulously considered floor plans let you use the space efficiently no matter which layout or unit type you choose. No wasted or unusable corners, just well-planned and expertly crafted spaces.
Smarter Home Gateway
Make life easier with a seamlessly connected smart home. From a smart lock and security system to a smart hub that lets you control your devices from your mobile phone, your home at Mori is equipped to make your everyday more convenient.