List Of 3 New Condo Launches With Discount Potential
.
With the situation in recent years, even though property prices may have increased over that doesn't mean you won't find new condo launches at bargain prices. This article will announce 3 discountable apartments among new launches with upcoming ABSD term.
If you are interested in some other new condo launches, check out the LIST OF NEW PROJECTS, there are many choices with attractive prices for you.
First, let's find out why ABSD is likely to lead to discounts on new condo launches
According to recent news on new condo projects, Additional Buyer's Stamp Duty (ABSD) is a stamp duty that owners (except Singaporeans with their first property) must pay when purchasing property in Singapore. Likewise, developers must pay ABSD to the developer when they acquire sites through government land sales or a partnership to build a residential development. Also according to this announcement, before July 6, 2018, developers are subject to 15% ABSD for development projects of five apartments or more, which can be remitted if they meet the criteria conditions. certain. This includes the sale of all units within five years of the acquisition of the location. But from July 6, 2018 onwards, ABSD is increased to 30%, of which 25% is transferable if they can meet the conditions, including a 5-year sales term.
Especially due to the pandemic situation, the government has introduced a six-month sales extension for sites purchased on or before June 1, 2020, where the original deadline was on or after February 1, 2020. But regardless of the size and extension, developers will still have to pay ABSD in full if they don't sell out all the units. If there's a small number of unsold units left, they'll usually drop the price to clear their unsold units. For example, the developer of 38 Jervois had to reduce the price of this apartment last year, when there were only 16 units left, they reduced the price from 13% to 24% to sell out in three days.
List of new condo launches with the potential to reduce prices when the project is due ABSD
With assessments from the new condo launch market, and based on developer sales recorded by URA, this article is narrowed down to some new launches that are about to expire ABSD in 2022. and more likely to get a discount. Please note, however, that although the cons are given in this article at the time of writing, they may change over time as more units are sold and recorded on the URA database.
1/ Riverfront Residences - One of the new condo launches will be completed in 2024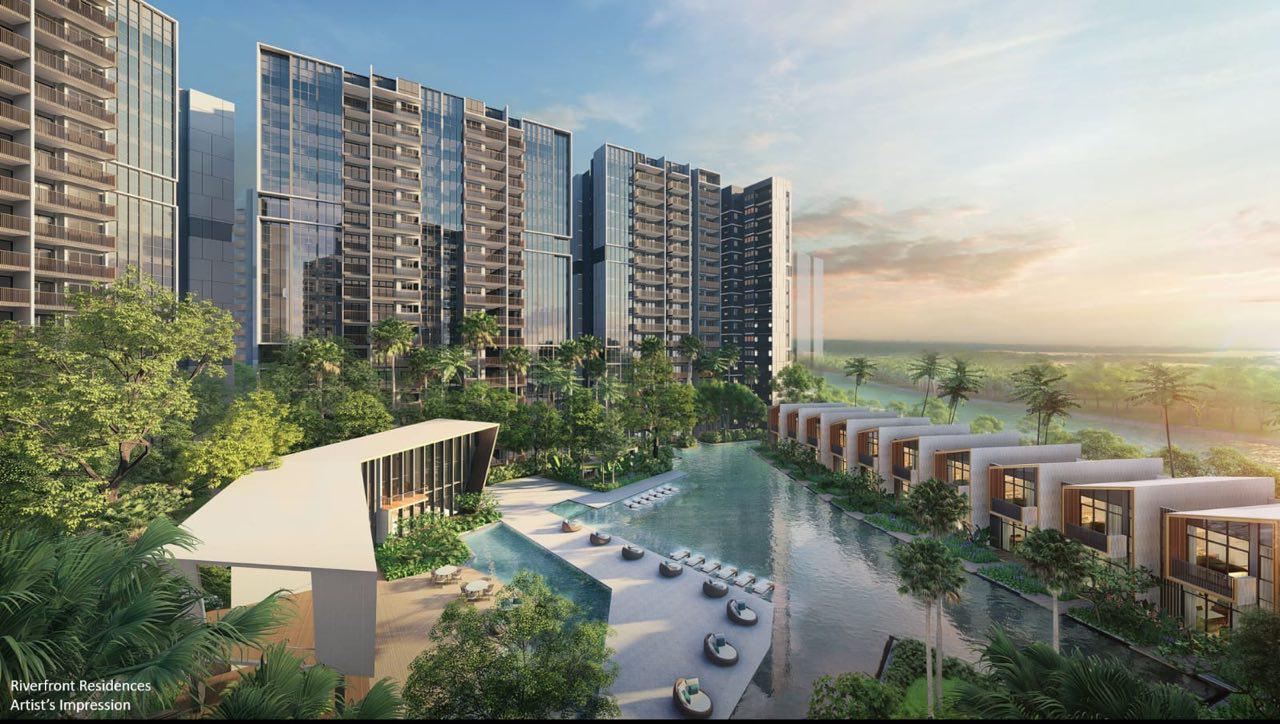 Riverfront Residences is a new private residence located along Hougang Avenue 7 and facing the Serangoon River, in the heart of District 19, Singapore. With the old HUDC being sold in 2017, Riverfront Residences is another newly launched apartment complex with ABSD deadline coming in 2022. According to the project information, this apartment has 21 houses with land. in class - is a perfect choice for those who have always wanted to live in a land-based property.
Percent sold: 98.0%
Total number of apartments: 1472
Units left unsold as of writing: 30
Deadline ABSD expected to sell: 2022
If you are curious about Riverfront Residences, learn about this new condo launches today!
2/ Treasures at Tampines - New condo projects to be completed in 2023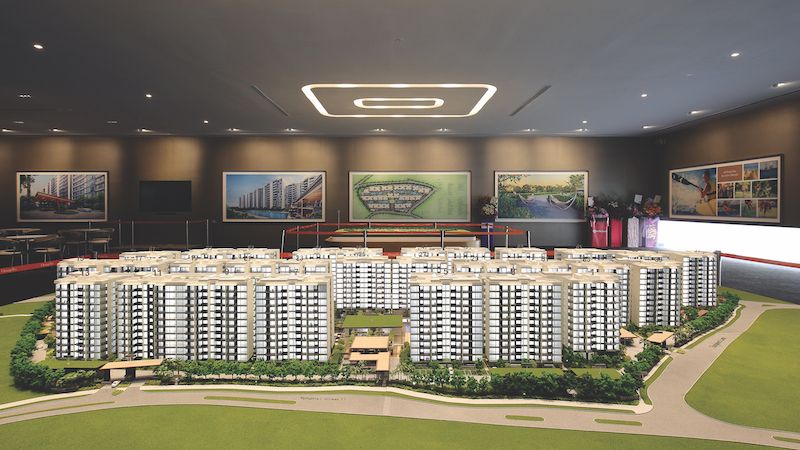 Due to be completed in 2023, Treasure at Tampines has been making waves since 2017. Back then, the former site of Tampines Courthouse, a former HUDC, recorded its highest deal with the block in a decade. This is currently the largest apartment complex in Singapore. Given the large size of the project, we wouldn't be surprised if the developer started slashing prices to clear things up. It is known that this apartment has an expected ABSD deadline for sale at the end of 2022, if it is not sold out before the ABSD deadline, a price reduction will be inevitable.
Percent sold: 93.1%
Total number of apartments: 2203
Units left unsold as of writing: 151
Deadline ABSD expected to sell: 2022
3 / Parc Komo - The attractive new condo launches that you cannot ignore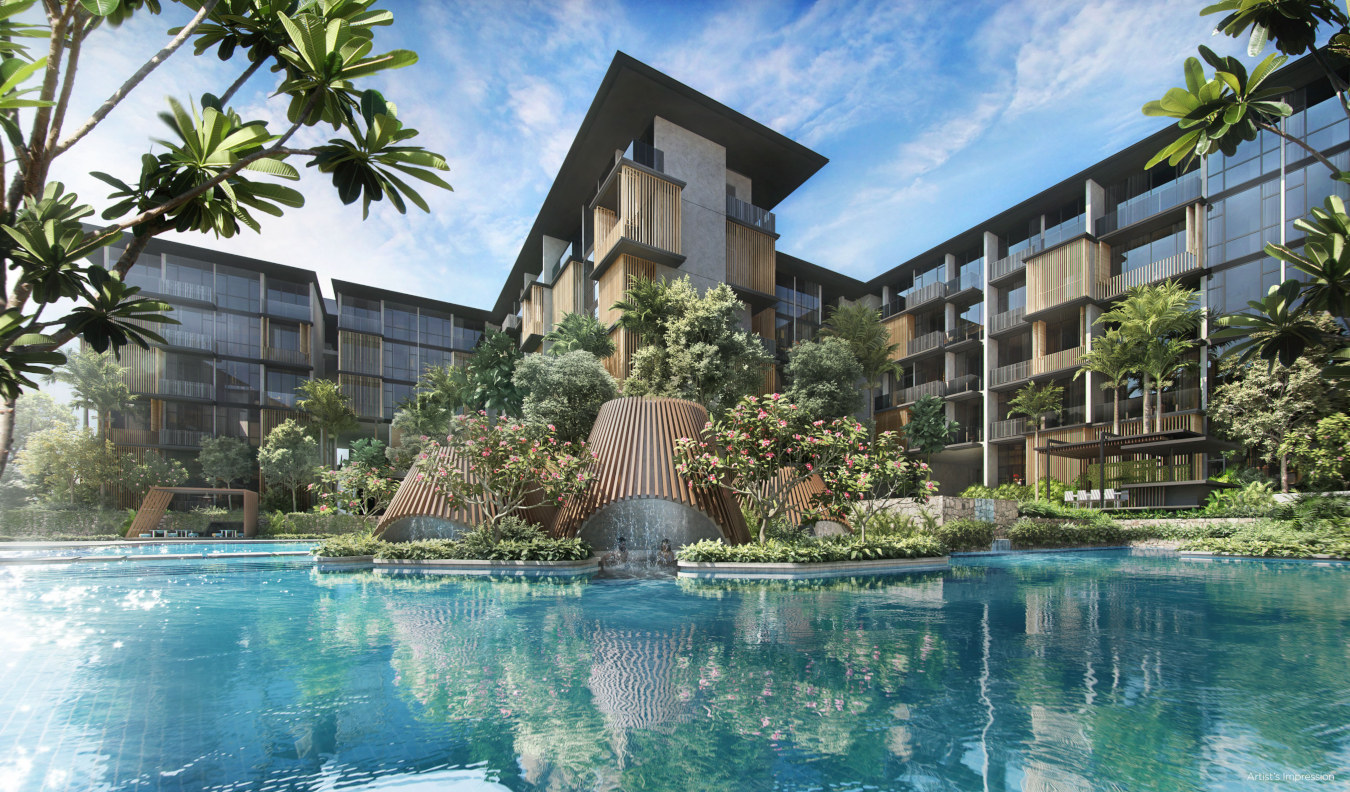 A refined project in design, Parc Komo is located on the old site of Changi Garden, which was sold to the whole block in 2017. Compared to the rest of the newly launched condominiums listed here, it does not boast of a high percentage of sold (yet) apartments. At the same time, for the simple reason that it is located far away from other apartments, this newly launched apartment has a very high discount potential. Located near Changi Airport, the nearest metro stations include Tampines East MRT and Upper Changi MRT. However, Parc Komo is a free-to-use mixed-use development that features commercial retail stores on residents' doorsteps.
Percent sold: 63.8%
Total number of apartments: 276
Units left unsold as of writing: 100
Deadline ABSD expected to sell: 2022
For new details on Parc Komo - one of the hot new condo launches, check here!