List of New Property Launches In 2021
.
If you are looking for a new property launches that suits your budget and needs, luckily this year there are a range of new launches for you to browse and choose from. satisfactory judgment. Below is a list of new launches and upcoming ECs to watch from 2021 onwards. Projects have been and are in the process of being built with many segments suitable for the current real estate investment needs.
New Property Launches In Singapore
1. Amber Sea Freehold - New Property Launches in East Coast
With a location with a beautiful sea view, Amber Sea is a newly launched independent apartment located in the main district 15 of Singapore. This apartment is expected to launch with 132 units and is a very attractive project in the central area.
Amber Sea's location is ideal and that's the main reason this development has been noticed. It takes residents only 10 minutes to walk to East Coast Park, which makes it easy for residents to stroll on weekends.
Downtown workers will be pleased to know that Amber Sea is just a 12-minute drive from Marina Bay Financial Centre, an important business hub in Singapore's CBD.
In addition, for the convenience of your daily shopping, there are several shopping centers also located near Amber Sea Condo, providing residents with many options when it comes to shopping and dining needs.
Want to know more about the latest Amber Sea - new property launches in this year, check it out here!
2. Canninghill Piers - A New Condo Projects Of Intergrated Living
Canninghill Piers is a new condo projects jointly developed by CDL, CapitaLand and Ascott Reit. This new masterpiece is inspired by its unique location opposite Fort Canning Hill and next to the Singapore River.
The apartment buildings are part of an upcoming integrated development, completely recreated and reborn on the site of the former Liang Court. With a picturesque riverside promenade extending the vibrancy of Clarke Quay, this integrated development rises above an iconic waterfront development with serviced apartments, a concept hotel New concept and lifestyle amenities.
This new apartment offers panoramic city views, residents can enjoy unparalleled connectivity to all forms of transport links and direct access to Fort Canning MRT.
3. Liv @ MB - New Property Launches by Bukit Sembawang
Liv @ MB is an expected new property launches in District 15. This new apartment will be a 24-storey tower with 111 apartments, 5 penthouses and 2 commercial apartments. In addition to offering seekers a relaxing, quality life and 99-year lease term, Liv @ MB is set to provide added value, with the development of Katong Park MRT on the Line Thomson-East Coast is scheduled for completion as soon as 2023.
This new project is managed by Bukit Sembawang Estate, the developer is a reputable company in the industry with experience building houses in Singapore since the 1950s. The company is behind notable residential projects such as The Atelier, 8 St. Thomas, and Old Katong Park Towers.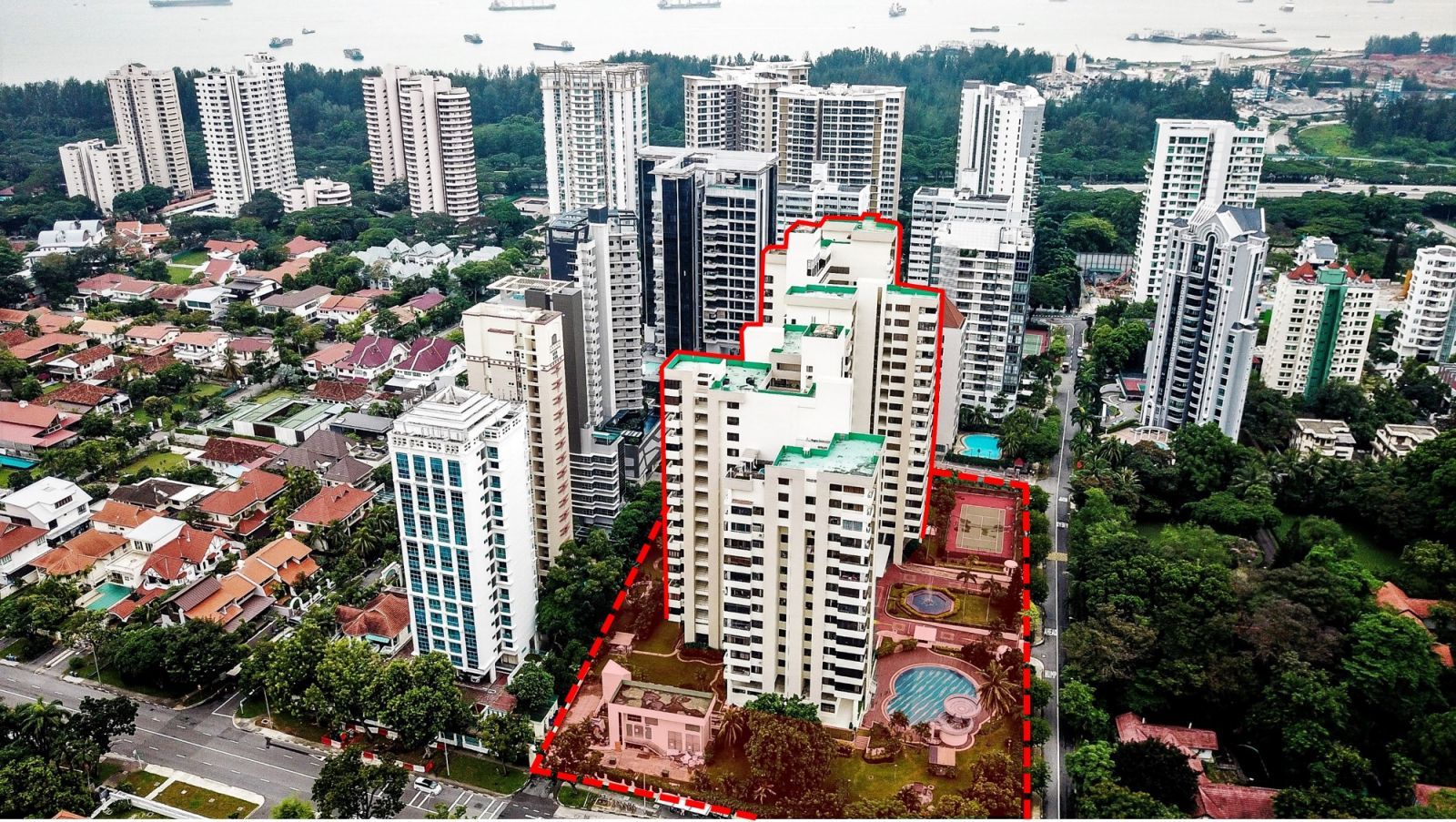 Image of New Condo Projects Liv @ MB's with Land Parcel ViewingLiv @ MB Land Parcel. Source: Internet.
In conclusion, what you should know about New Property Launches ...
It can be seen that, this year and next year, there are many new startup projects for you to refer to and choose from. It's sure to be an interesting process, but it's also fraught with confusion, as you'll wonder about the details and the quick booking process. One piece of advice for you is to schedule a consultation on any project that interests you right now. Make sure you stay up to date with all the latest news and follow showflat information to get the best out of the project before making your decision!
For the latest New Property Launches, explore right here, we always update new projects with curated information.