New Launch Condo - The Reserve Residences bank on integrated transportation hub status
.
SINGAPORE (EDGEPROP) - New launch condo NEWS- Joint venture partners and sister companies Far East Organization and Sino Group will preview The Reserve Residences at Jalan Anak Bukit off the coast of Bukit Timah on May 12, and launch in two weeks. "As this will be the first integrated multi-purpose development with a transport hub in the heart of Bukit Timah, it will cost more than surrounding developments in District 21," said Shaw Lay See, COO of the sales and leasing department said the group at the Far East Organization. "However, we are also aware that we want to bring value to our customers. So we will price it very competitively in line with the market."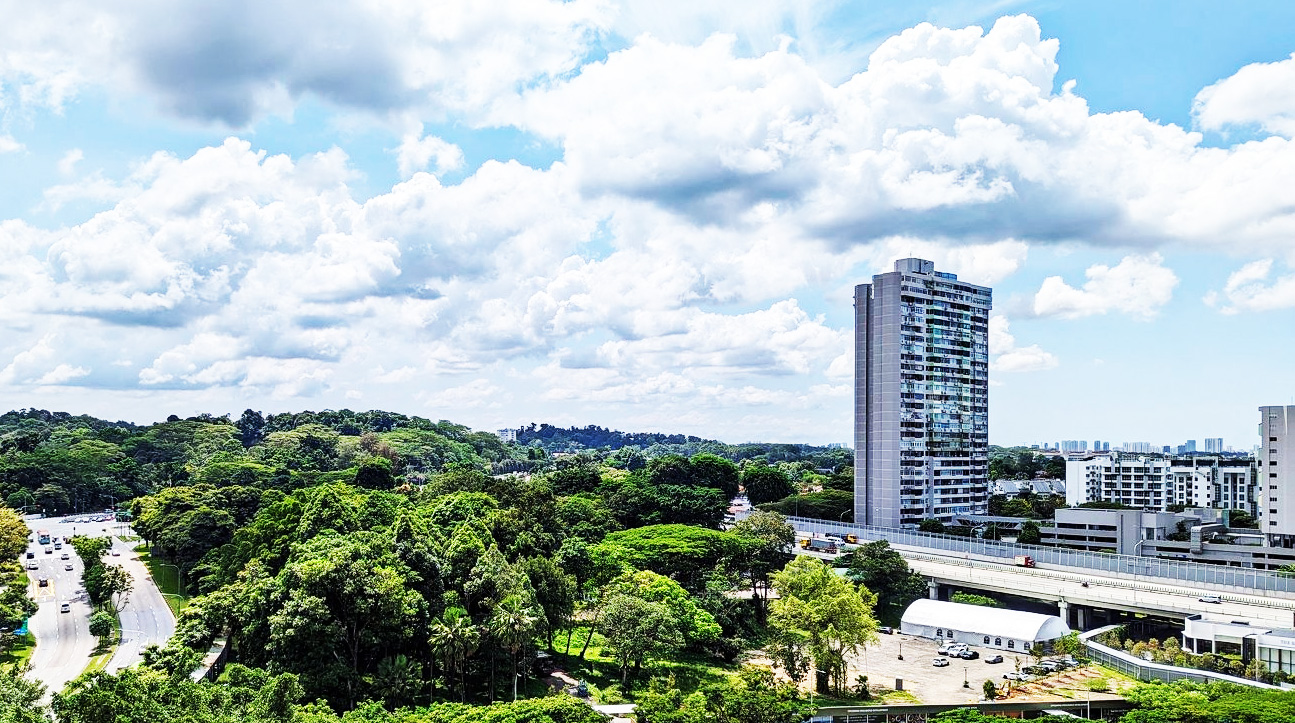 The site of The Reserve Residences (Picture: Samuel Isaac Chua)
Shaw said prices will start at $2,300 psf. One-bedroom 441 square feet apartments will start at $1.11 million (2,517 psf), while two-bedroom apartments start at $1.45 million. Three-bedroom apartments will start at $2.2 million and four-bedroom apartments will start at $3 million.
The mixed-use New launch condo will be integrated with a transport hub, with direct access to Beauty World Metro Station via an underground line and a new air-conditioned bus interchange on the second floor of the building. The upcoming three-story mall is Bukit V.
Designed by renowned Singapore-based architecture firm WOHA Architects, the New launch property Singapore sits on 32,185 square meters (346,439 square meters) of land. It consists of eight residential blocks with 732 apartments and a serviced apartment block with 160 apartments.
WOHA designed The Reserve Residences into a series of low-, mid-rise and high-rise blocks ranging from 11 to 32 floors. There are four different collections in eight residences: The Reserve Residences, with 502 one- to three-bedroom apartments; The Horizon Collection, with 167 three- and four-bedroom apartments with sweeping views; The Creekside Collection, with 48 exclusive units of three and four beds (levels 6 through 11); and Treetops Collection, with 15 luxury apartments of 4 and 5 bedrooms, duplexes and penthouses with views of Bukit Timah Nature Reserve or panoramic views of the Bukit Timah area.
There are only five penthouses on the top floor of the Treetops Collection (Floor 32), ranging in size from 231 m2 (2,486 sq ft) to 261 m2 (2,809 sq ft). The development features more than 70 properties across seven levels at The Reserve Residences. These range from a 50-metre lap pool to an aquatic gym with spa, a 600-metre jogging track, a dog track and a 33-floor cafeteria with views of the Bukit Timah Nature Reserve and surrounding areas.
Workpods in the elevated garden on Level 17 provide unobstructed views of the surrounding area. In addition to the common facilities on the 4th and 5th floors, there are more amenities at the roof gardens on the 12th, 17th and 33rd floors.
New Launch Condo - There are four different collections in eight residences
If you are interested in this new launch condo, discover more about projects details here!!!
New Launch Condo | Premium of a mixed-use integrated development
Propnex CEO Ismail Gafoor says the convenience and accessibility of a multi-purpose development integrated with a transportation hub cannot be overstated. Gafoor goes on to assume that the starting price of $2,300 psf at The Reserve Residences is 15% higher than that of a standalone condominium, which translates to a price of $2,070 psf. He adds: "That is equivalent to the price of a new suburban condominium in the Out-of-Central Area (OCR) today. "But The Reserve Residences is on the edge of the city or Rest of the Central Area (RCR)."
Gafoor expects The Reserve Residences to hit sales of at least "40% to 50%" provided more than half of the units are one- and two-bedroom units, which should attract investor interest. "Being an integrated development located in the Bukit Timah perimeter of District 21 is a plus."
Based on the starting prices of selected completed mixed-use integrated developments, PropNex research shows that these developments can offer prices ranging from around 14.7% to around 14.7%. 29.3% compared to surrounding residential projects.
Gafoor notes that when it comes to rental premiums, the difference is even more stark, with mixed-use integrated projects having premiums ranging from 21.1% to 61.5%.
For more latest news on New Condo Launches and don't forget to follow our website and get the chance to live in these amazing luxury residences!