Singapore New Launches: Heats up competition for GLS sites
.
It can be seen that the competition among developers for Singapore new launches - under Government Land Sale (GLS) sites has increased over the years. Most of the new launched projects recorded stable revenue in the context of a good growth market this year. Therefore, they are looking to replenish their depleted land bank to prepare for the next cycle of new projects from 2022. This status quo has resulted in intense competition for GLS locations. The results show that recent auctions have recorded better-than-expected bids and numbers.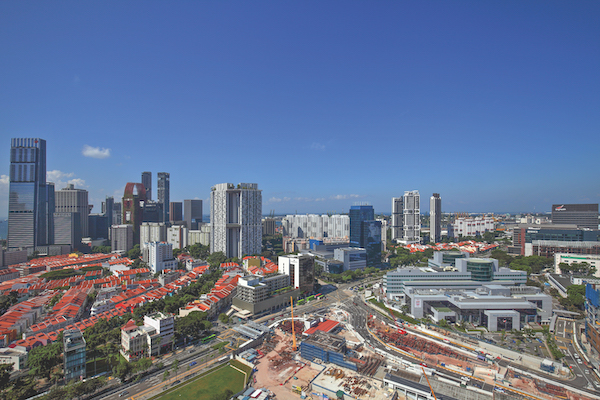 Exhaustion of land fund makes developers compete for Singapore new launches - under Government Land Sales (GLS) sites. Source: Internet.
Read more about new launch projects news: CDL & MCL Land co-secured a green loan of S$847m for 2 new condo projects.
Reason developer actively "buy" new launch projects by GLS sites
When the statistics were released, URA also noted that the private housing supply that is still underway, including new launch projects under GLS, will meet the housing needs of people when completed into the next few years. In the 2/2021 housing statistics published by URA are as follows: there is a total supply of 47,097 unfinished private apartments (excluding luxury apartments) in the process of planning approval, lower 48,139 units last quarter. For unfinished units, there were 19,384 unsold units at the end of the quarter, compared with 21,602 units at the end of Q1 2021.
Even so, some developers are still "worried", they have noted that the supply of GLS locations and the corresponding output of new launch projects have not kept pace with the conditions of the real estate market in the last 12-18 months.
According to Nicholas Mak (head of research and consulting at ERA Realty Network) said that in the past 5 years, the government has released enough GLS sites that can bring in between 3,000 and 6,000 private housing units per year. He also added that due to the impact of the pandemic (last year), the government has narrowed the supply of residential land. As a result, the supply of buildable housing on land sold last year is estimated at only 1,800 units.
The spread of Singapore new launches
Most recently a mixed-use GLS site at Lentor Central was awarded to GuocoLand for $784.1 million, representing a land rate of approximately $1,200 psf per plot ratio. Reportedly, eight other bids were also submitted at the close of bidding.
According to the latest information, Lentor Central Residences is the Singapore new launches located between Lentor Drive and Yio Chu Kang Street, District 20. This 99-year leasehold land has a prime location as it is located next to the upcoming Lentor MRT on the Thomson-East Coast Line. This highly anticipated development is expected to feature approximately 605 residential units.
For more detailed information about the Tengah Garden Walk EC project, please refer to the content here, stay turn to not miss new news from the project because we are constantly updating!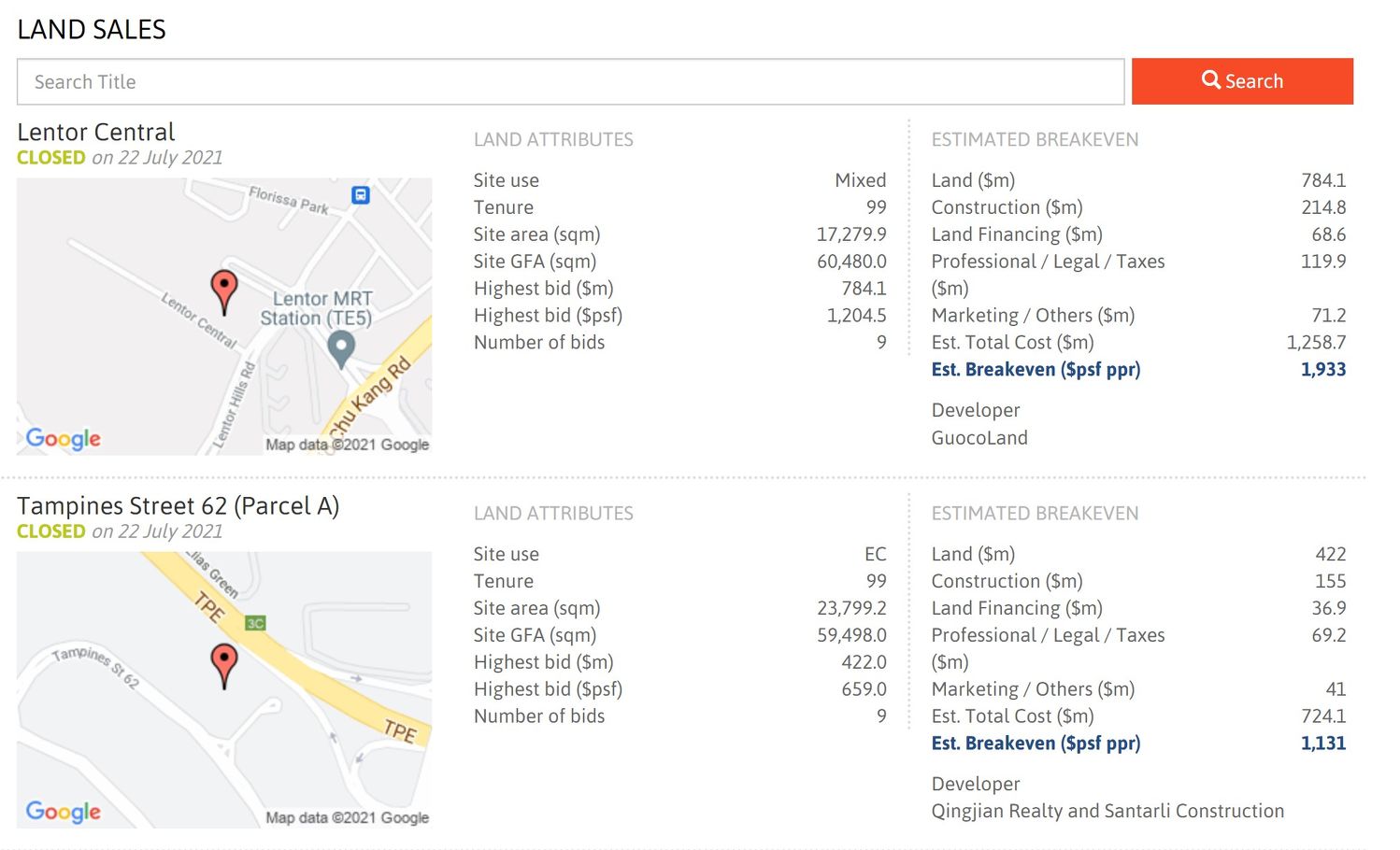 Singapore new launches: Lentor Central and Tampines St 62 sites was successful bidding. Source: Internet.
Followed by a new project in Tampines, Tampines St 62 Parcel A will be released under the GLS (Government Land Sale) Program, intended for Executive Condominium development. This newly launched project is located at Tampines North Street 62, District 18, Singapore. With an estimated site area of 23,799.2 sq m, this attractive development is expected to yield a total of 590 residential units. Especially it is near Tampines Eco Green Park, and a four-minute drive to Pasir Ris MRT station. Schools in the vicinity include Tampines North Primary School, Gongshang Primary School and Dunman Secondary School.
If you are interested in Tampines St 62 Parcel A project, discover the latest information about Singapore new launches here!