Normanton Park developed by Kingsford Huray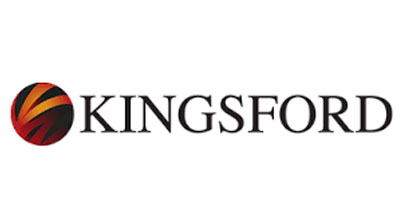 KINGSFORD Development, a branded enterprise known for its quality and reliability, was set up in 2000 by Hong Kong registered company Kingsford Investments. Under the Kingsford Group of companies are many reputable businesses that include property development, property management and manufacturing.
They all have Kingsford's unique management, operation and development models which are internationally recognized. Part of Kingsford Development's ongoing efforts is to constantly improve production, technology and management of industry standards to promote technological progress. We understand different consumer needs for living, creative use of design, technology and most importantly, a harmonious living space.
For every project we endeavor, it is inherent in our philosophy to study the local conditions to protect and improve the environment, while creating a sustainable development with nature. Kingsford Development started with prestigious and award-winning projects in China and have since established ourselves as a leading developer in Asia.
As a symbol of quality and reliability, we will continue to lead in the property realm with superiority and credibility from a professional team with a distinctive business management philosophy.
Influence of Kingsford Huray with Normanton Park Site
Normanton Park has been sold to Kingsford Huray Development for S$830.1 million, the latest in a flurry of en bloc sales sealed this year. The collective sale price, which translates to a land price of approximately S$969 per square foot per plot ratio (psf ppr), is the highest land rate for a 99-year leasehold collective sale site this year, said marketing agent Frank Knight in a news release on Thursday (Oct 5).
After the transformation of the Marina Bay and Marina South area, precious waterfront real estate will be freed up so that the Greater Southern Waterfront like as Normanton Park could benefit from a potential in prices. Our team will enlighten you regarding all the particular details at New Condo at Normanton Park. The value of these condominiums automatically increase day by day after the developer proclaim. If you are wishing to visit Normanton Park by Kingsford viewing, all you need to schedule an appointment with us so as not waste your time and avoid making a fruitless journey. For addition enquiry, please Get in touch with Us at hotline or the second way is Fill in the form below to get further details.