THE EPITOME OF LUXURY LIVING IN THE ARDMORE AND ANDERSON ENCLAVE
Nouvel 18 is a poetic statement of modernity and biodiversity. With only 156 exquisite units, this freehold 36-storey development of two towers is a dramatic, modernist form that infuses life with nature to create a voice that engages the city.
Rising above the prime and lush Ardmore and Anderson enclave, the two residential towers are graced by 8 themed sky terraces amidst a striking façade. The masterful arrangement of complementary tones of glass, creates an ever-changing palette from every different angle. The elegant beauty of the singular square tower is also further enhanced by having all four frontages distinctively unique, making Nouvel 18 a true architecture masterpiece.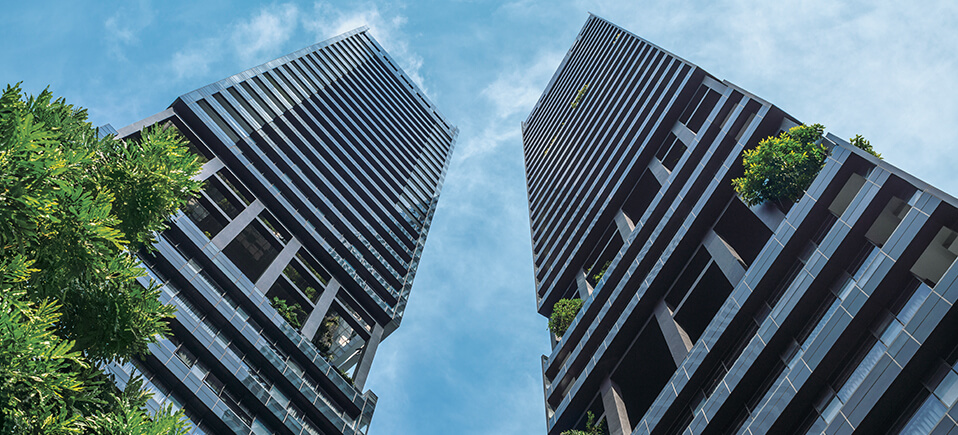 Nouvel 18 Within close proximity to Jean Nouvel's signature work of art, discover world-class luxury hotels, illustrious social in the District 10 area .