Your new life begins at Parc Esta, at the doorstep of Eunos MRT station, a pivotal position amidst the emerging Regional Centre in the East. With nine 18-storey towers of one to five-bedroom homes, Parc Esta rises majestically above the streetscape on a nearly 3.5-hectare estate. Discover premium residences with refined touches, sumptuous realms with exciting facilities in a more than 200-metre-long garden and waterscape, and a myriad of nearby amenities that highlight its unrivalled location.
Parc Esta Site Plan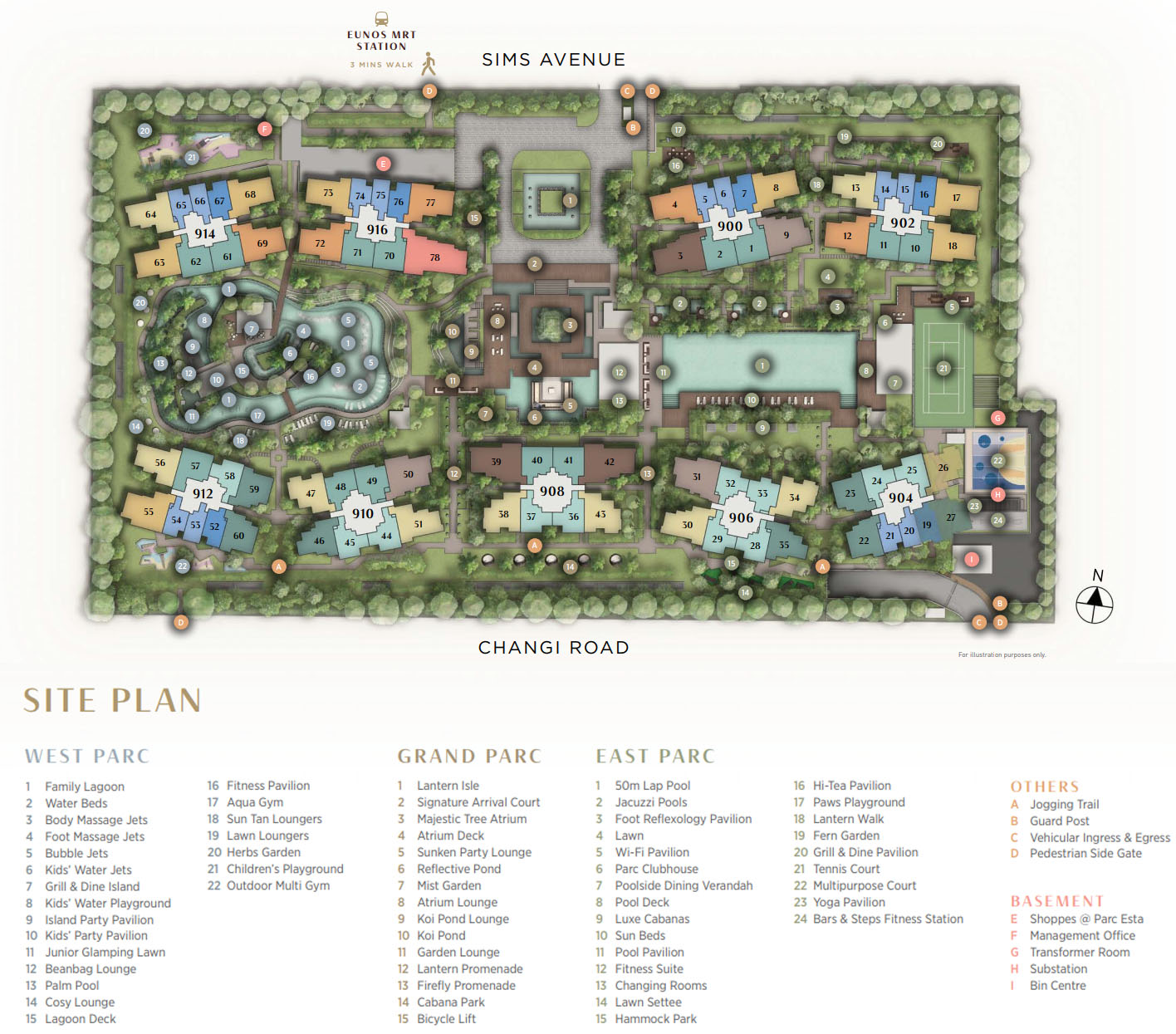 ---
Grand Parc
---
East Parc
Relax, play and socialise in a sea of lushness.
---
A free-spirited Eden with a rich variety of atmospheric terrains.
What makes this landmark residence a real pleasure to own is that it caters perfectly to the demands of your busy, modern lifestyle. Everything you need is right outside of your door, within minutes of you waking up or returning home
---
West Parc
Cradled by lush terraced landscaping, your Family Lagoon is teeming with activities that are rare to find in one development – from pool amusements to waterfront revelries, BBQ parties to children's celebrations, water fitness to quiet lounging with nature
---
---
---
---
---
Fine Details That Exeed Expectations
At Parc Esta, premium quality materials, exquisite fix tures and fittings, and the latest technology create outstanding living spaces that combine timeless sensibilities with contemporary desires.
---
A Home Defined By High-end Design
You will never have to settle for less than the best. In comfor t, function and style, there is a heightened sense of inventiveness, and luxury f lows all the way to the immaculate bathrooms.