Park Colonial consists of 805 graciously furnished units from 1-bedroom to 5-bedroom. So whether you are single, a couple or have a family, there will be a unit that will be the perfect fit for your needs. Moreover, as a general guide, units 6th floor and above are able to get a unblock view. Please look at the typical units layout and Tell Us what type do you like?
Park Colonial Schematic Chart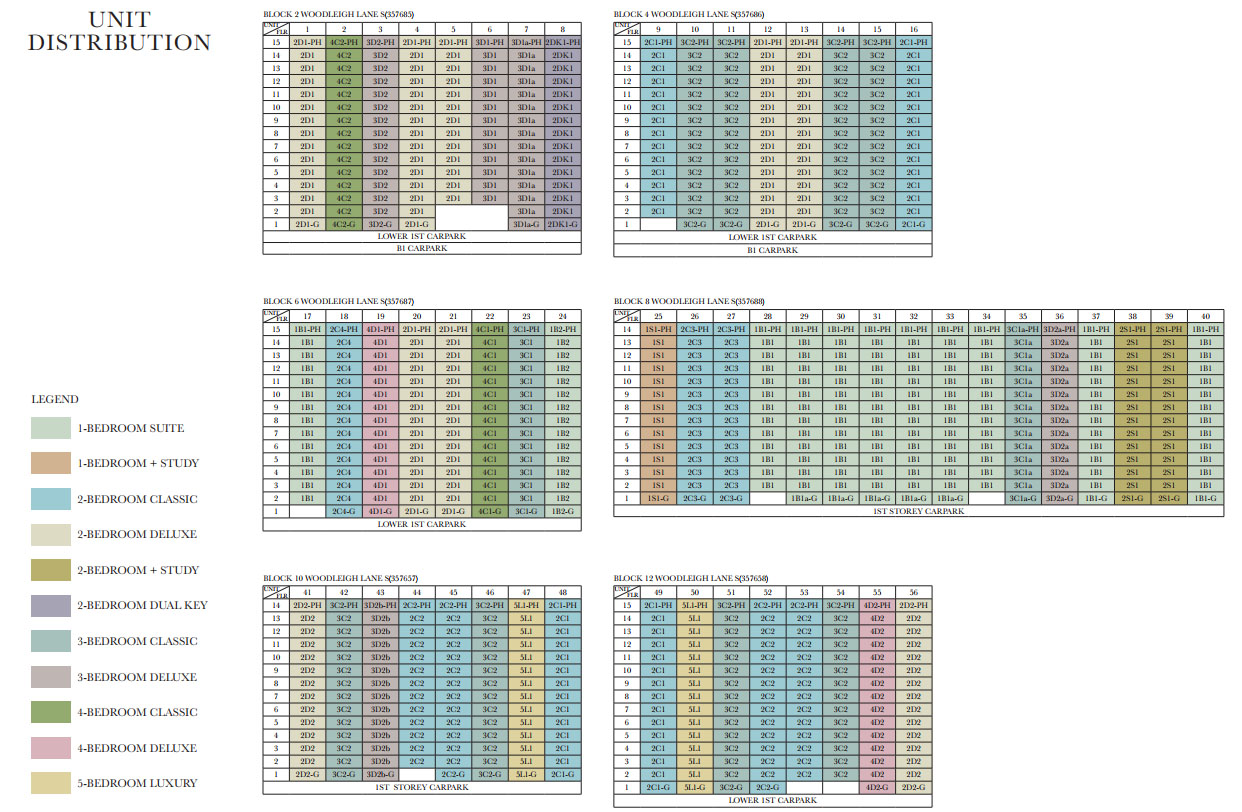 Click to enlarge
---
Park Colonial Typical Units
To see the floor plans in more detail, click on the individual images below. This will open a new window where you can view the image in its entirety.
1 Bedroom Suites
---
1 Bedroom Study
---
2 Bedroom Classic
---
2 Bedroom Deluxe
---
2 Bedroom Study
---
2 Bedroom Dual Key
---
3 Bedroom Classic
---
3 Bedroom Deluxe
---
4 Bedroom Classic
---
4 Bedroom Deluxe
---
5 Bedroom Luxury
---
---