Pasir Panjang New Launch Developer Information
Pasir Panjang New Launch (Yew Siang Condo) is an upcoming residential project developed by a joint venture between well-known and reputable developers in Singapore, Hoi Hup Realty and Sunway Developments. These two developers successfully bid and won this project with a bid of 371 million USD. The condo project's projected sale price is approximately $1,355 per sq ft per lot rate (psf ppr), which is higher than the $365 million starting price, or $1,284 psf ppr, when the property This was previously put up for public auction. Hoi Hup Realty Pte Ltd is an established property developer and focuses on diversified real estate development portfolios including private apartments, houses, multi-family homes, condominiums. and mixed commercial projects. Meanwhile, Sunway Property is a corporation focused on ensuring a good future for its customers by creating an inclusive environment to live, study, work, play, healthy and connected in one. Safe environment with unique business model. These are two very reputable developers in the Singapore real estate market, promising to launch outstanding projects in the future.
Read more Yew Siang Condo (Pasir Panjang New Launch) Details to get more interesting information of this new launch condominium!
Pasir Panjang New Launch Developer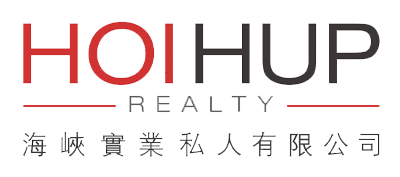 About Hoi Hup Realty Pte Ltd
Founded in Singapore in 1983, Hoi Hup Realty Pte Ltd is an established niche property developer. We have successfully completed a diversified portfolio of property developments comprising private condominiums, landed housing, cluster-strata housing, executive condominiums and mixed-use commercial developments. To date, Hoi Hup has delivered more than 7,300 quality homes. With an eye for detail and passion for excellence, our staff have gained invaluable knowledge and experience from the successful completion of numerous projects. This knowledge and experience stands us in good stead in our continuous pursuit for a high level of quality and innovative products for our home buyers.
Adding to our ability in achieving high standards of building excellence, we are also especially well-attuned to the ever-changing needs of clients. This client and user-centric approach has helped us grow into one of the biggest and well-recognised property developers. We are honored to have received more than 25 awards and accolades including the BCI Asia Top 10 Developers Award in 2012, 2013, 2017 and 2018.
One of our latest developments is the 33-storey mixed-use Royal Square at Novena. This landmark development consists of retail units, restaurants, medical suites and a 250-room hotel operated by the Marriot Group as the first Courtyard by Marriot branded hotel in Singapore. The development is also the first project in our stable that has received a Green Mark Platinum Award from BCA Singapore, marking the first success in our effort to create more environmentally sustainable products. With dedication to exceptional workmanship, commitment in the enhancement of value and vision of impeccable design, all of us at Hoi Hup believe that we can set new standards of quality, value and innovation as we continue our growth into a premier real estate developer in Singapore as well as across the globe.

About Sunway Property
Sunway Property is the property arm of Sunway Group which was established in 1974, and is now one of Malaysia's top multinational property-construction corporations, with businesses in 50 locations worldwide across 12 industries. The company has won over 200 international and national awards, testifying to its innovation and its ability to balance financial performance with social and environmental responsibilities.
Sunway Property builds for a better tomorrow by creating an integrated environment to live, learn, work, play, be healthy and be connected in a safe environment. Our unique business model, build, own, operate, powers our ability as a Master Community Developer to create a unique win-win proposition through sustainable communities where future generations can continue to thrive.
Community Builder, Entrepreneurship, and Enriching Lives are the values that continue to drive our community-centric focus and to deliver unrivalled products in the industry that not only serves the needs of today's generation but for generations to come. Today, we have delivered an extensive portfolio of properties in growth markets such as Malaysia, China, Singapore, Cambodia, and Vietnam.
As our communities' growth partner, our steadfast commitment to our communities' long-term success is evidenced in our master-planned communities of Sunway City, Sunway City Ipoh, Sunway Penang and Sunway Iskandar. Sunway Property is ranked as Malaysia's top developer every year at The Edge Top 10 Property Developers Awards over a decade now.