RV Altitude is situated at the fringe of Singapore's major shopping belt, you'll find yourself flooded with things and activities. With so many popular shopping places favoured by both locals and tourists in the area, living in a condo along River Valley Road is guaranteed to be a nonstop wonderful experience.
Facilities at Parkwood Collection include 24 hours security, swimming pool, BBQ pits, gym, mini-mart, and playground. Don't miss any important, now go to explore more at RV Altitude Facilities.
RV Altitude's Location Map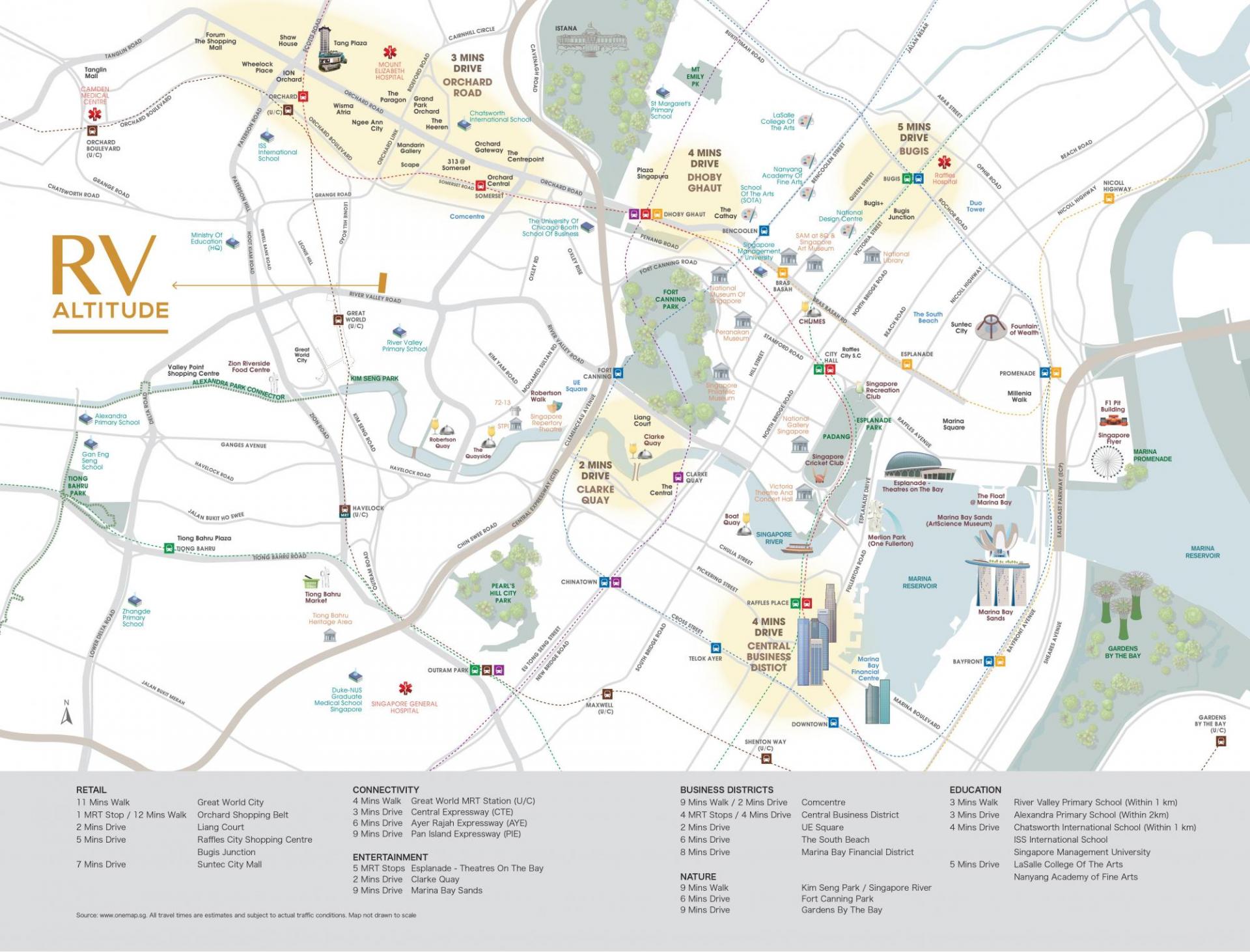 ---
An Alpine Inspiration. Where Rivers And Valleys Flow
Nestled along the more affluent and metropolitan enclave of River Valley Road. RV Altitude is conceptually designed along the metaphor of rivers and valleys, sets amidst an alpine inspired landscape. Be welcomed home by lush landscapes made up of carefully selected pines and the sensual sound of moving and cascading water. Here's an alpine experiential.
Step out of your door into a vibrant. well-established neighbourliness where international brands conglomerate. Minutes from an abundance of best amenities and conveniences for total indulgence.