Slim Barracks Rise Residences - Wellness-Centric Facilites To Inspire A Good Life
Slim Barracks Rise Residences is expected to become an luxurious development in the future. With aromatic gardens and grassy avenues that create the perfect landscape. There are plenty of facilities in Slim Barracks Rise New Launch. You have your infinity swimming pool, BBW pits, you have your tennis court, half basketball court and gymnasium as well. Not only that, you will have party pavilion and BBQ deck merge enticingly that you can hold your private parties with your friends and your beloveds. You can immerse yourself in lap pool or jacuzzi, that is easy lounging and entertainment options for relaxing evenings or balmy weekends. Coming to Slim Barracks Rise Condo, this development will offer all of you need for your life.
Continue to explore the typical unit layouts of the project by following the upcoming Slim Barracks Rise Residences Floor Plans here!
Blossoms By The Park Site Plan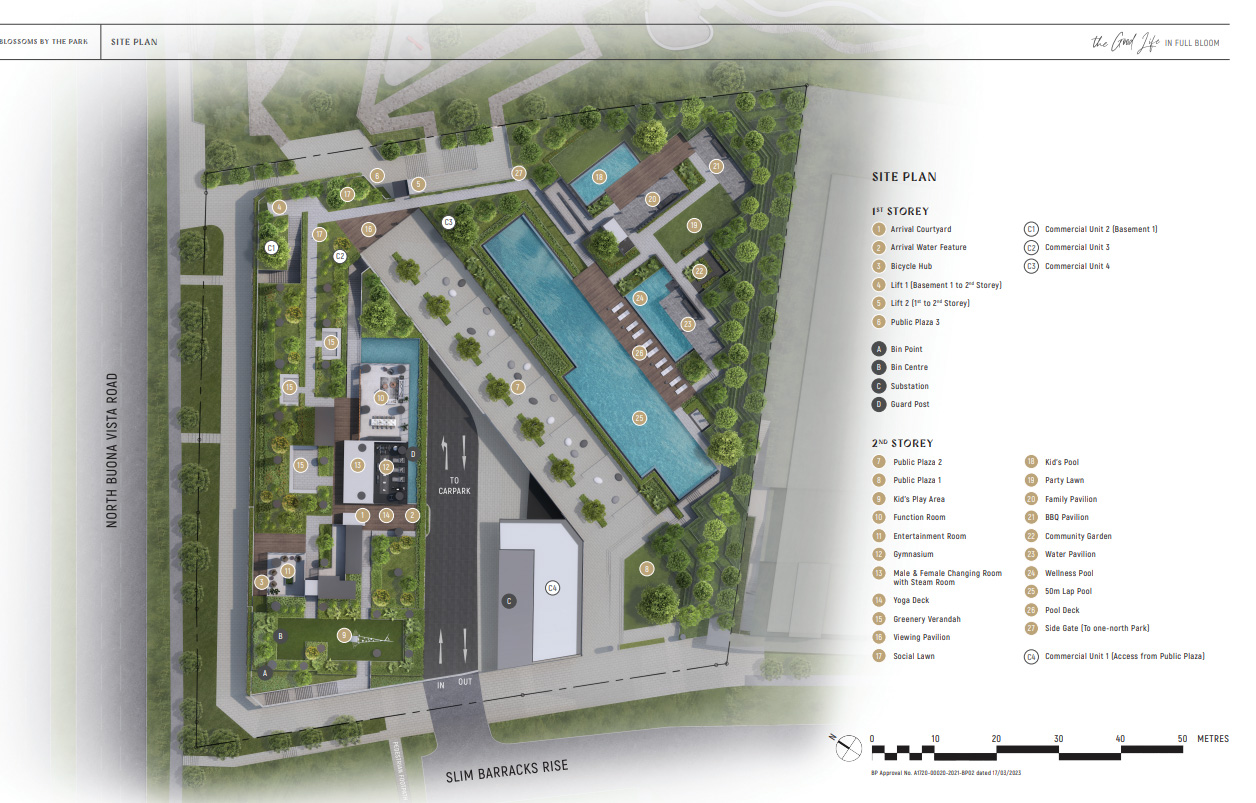 1ST STOREY
1. Arrival Courtyard
2. Arrival Water Feature
3. Bicycle Hub
4. Lift 1 (Basement 1 to 2nd Storey)
5. Lift 2 (1st to 2nd Storey)
6. Public Plaza 3
A. Bin Point
B. Bin Centre
C. Substation
E. Guard Post
C1 - Commercial Unit 2 (Basement 1)
C2 - Commercial Unit 3
C3 - Commercial Unit 4
2ND STOREY
7. Public Plaza 2
8. Public Plaza 1
9. Kid's Play Area
10. Function Room
11. Entertainment Room
12. Gymnasium
13. Male & Female Changing Room with Steam Room
14. Yoga Deck
15. Greenery Verandah
16. Viewing Pavilion
17. Social Lawn
18. Kid's Pool
19. Party Lawn
20. Family Pavilion
21. BBQ Pavilion
22. Community Garden
23. Water Pavilion
24. Wellness Pool
25. 50m Lap Pool
26. Pool Deck
27. Side Gate (To one-north Park
C4 - Commercial Unit 1 (Access from Public Plaza)
---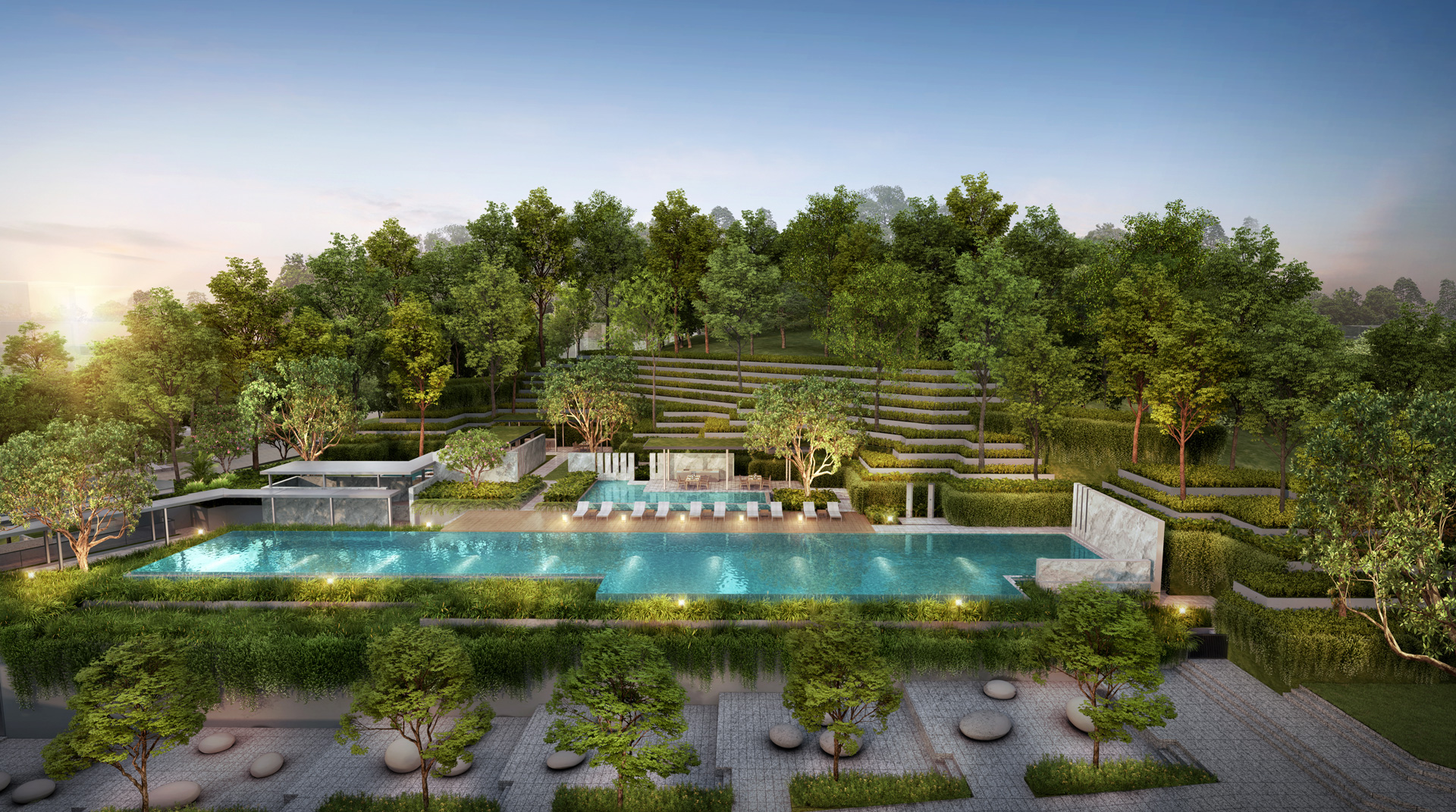 HARMONISING NATURE AND MODERNITY IN INTERLOCKING TOPOGRAPHIES
This new residential development is designed with nature, within nature and amidst a myriad of habitats for cosmopolitan living. Luxurious dwellings link gardens, leisure spaces, waterscapes, co-working places and an urban retail cluster.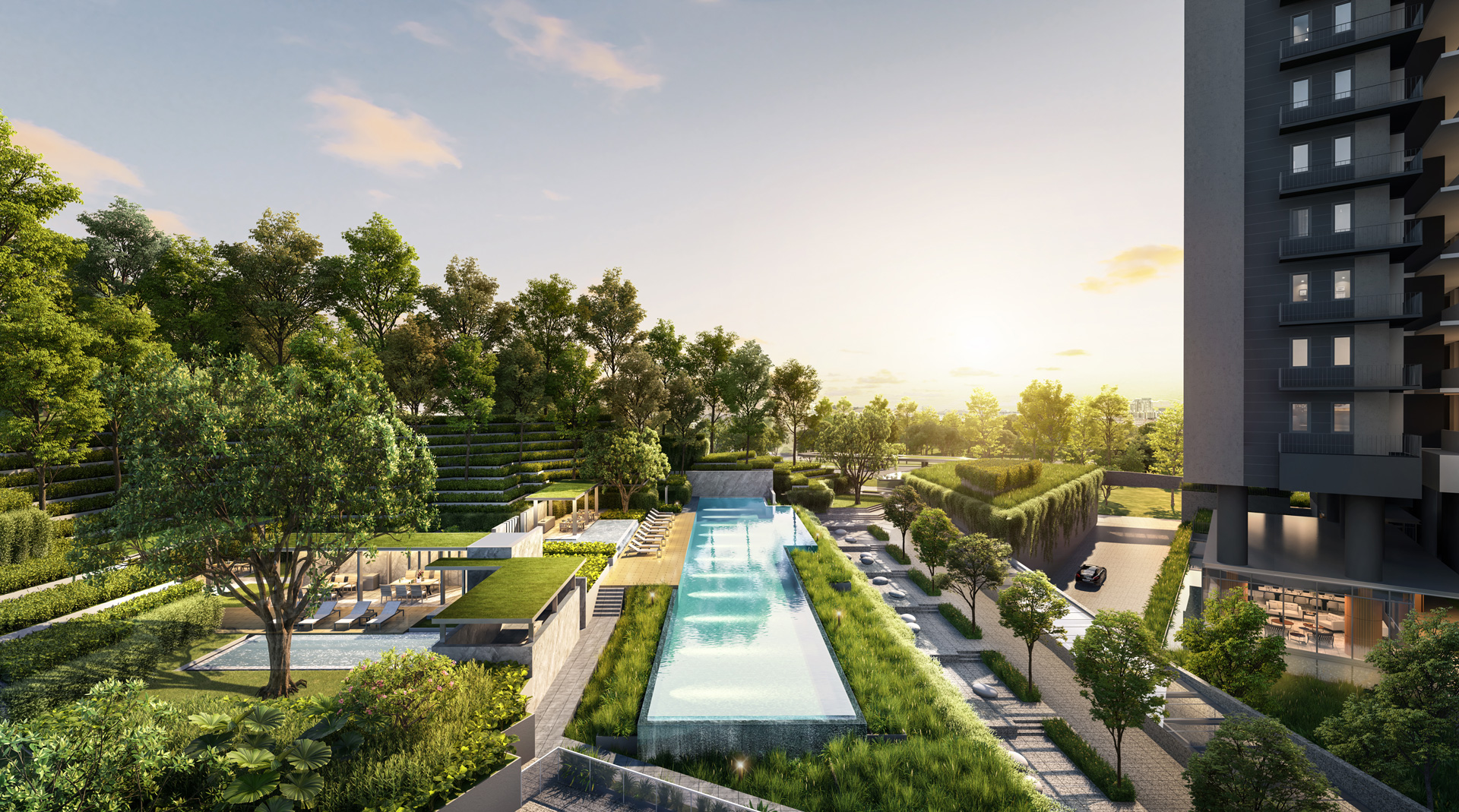 LUSHNESS TIER UPON TIER
Blossoms by the Park is a home with places that residents will care about. Expanses of land are freed up, creating sweeping vistas of lush greenery, while integrating facilities with covered walkways for easy access between spaces.
THE RIGHT BALANCE BETWEEN WORKOUTS AND WORKING AT HOME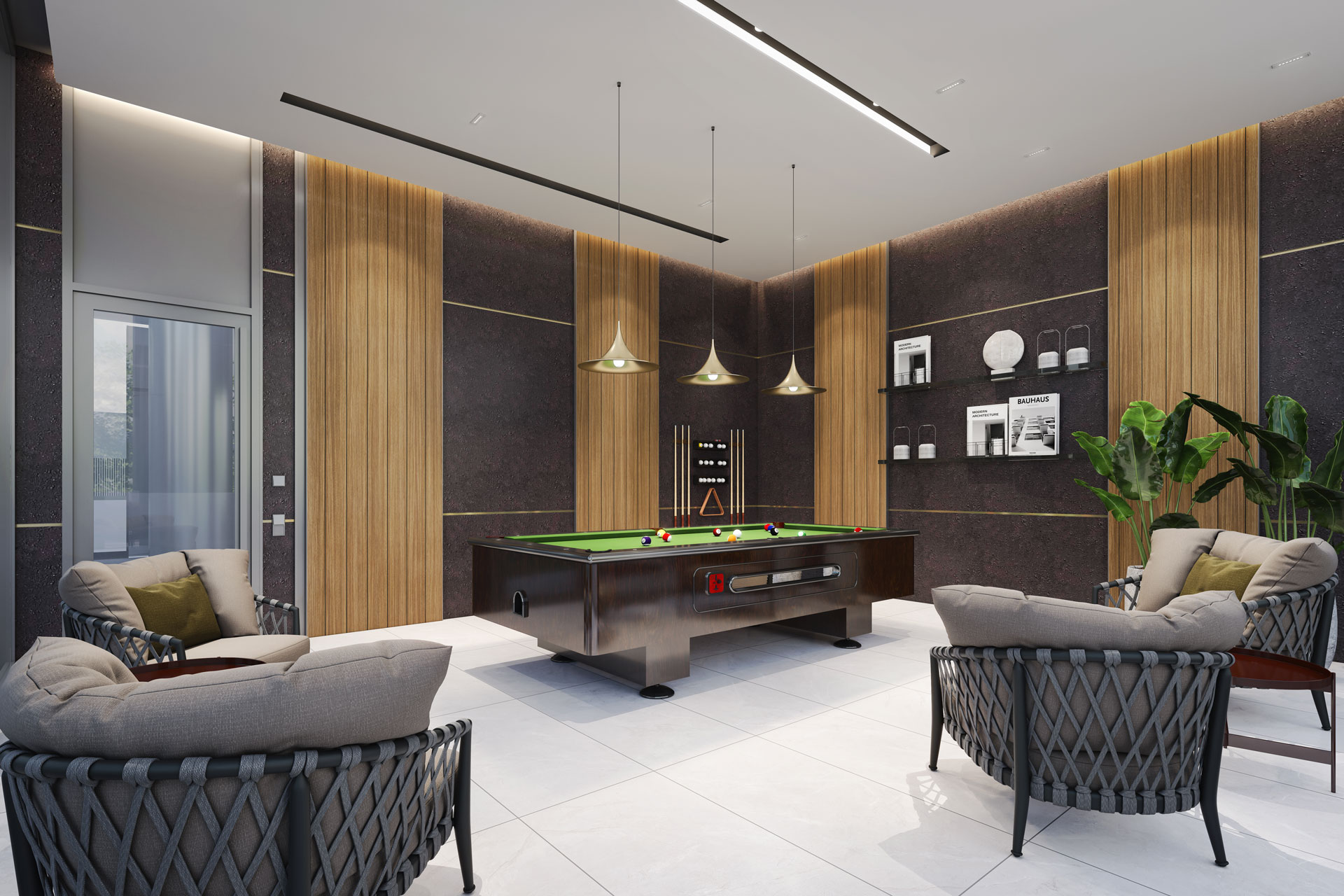 Careful planning acknowledges the importance of entertainment – parties, casual gatherings, cosy relaxations – allowing work and play balance for you and your guests.
---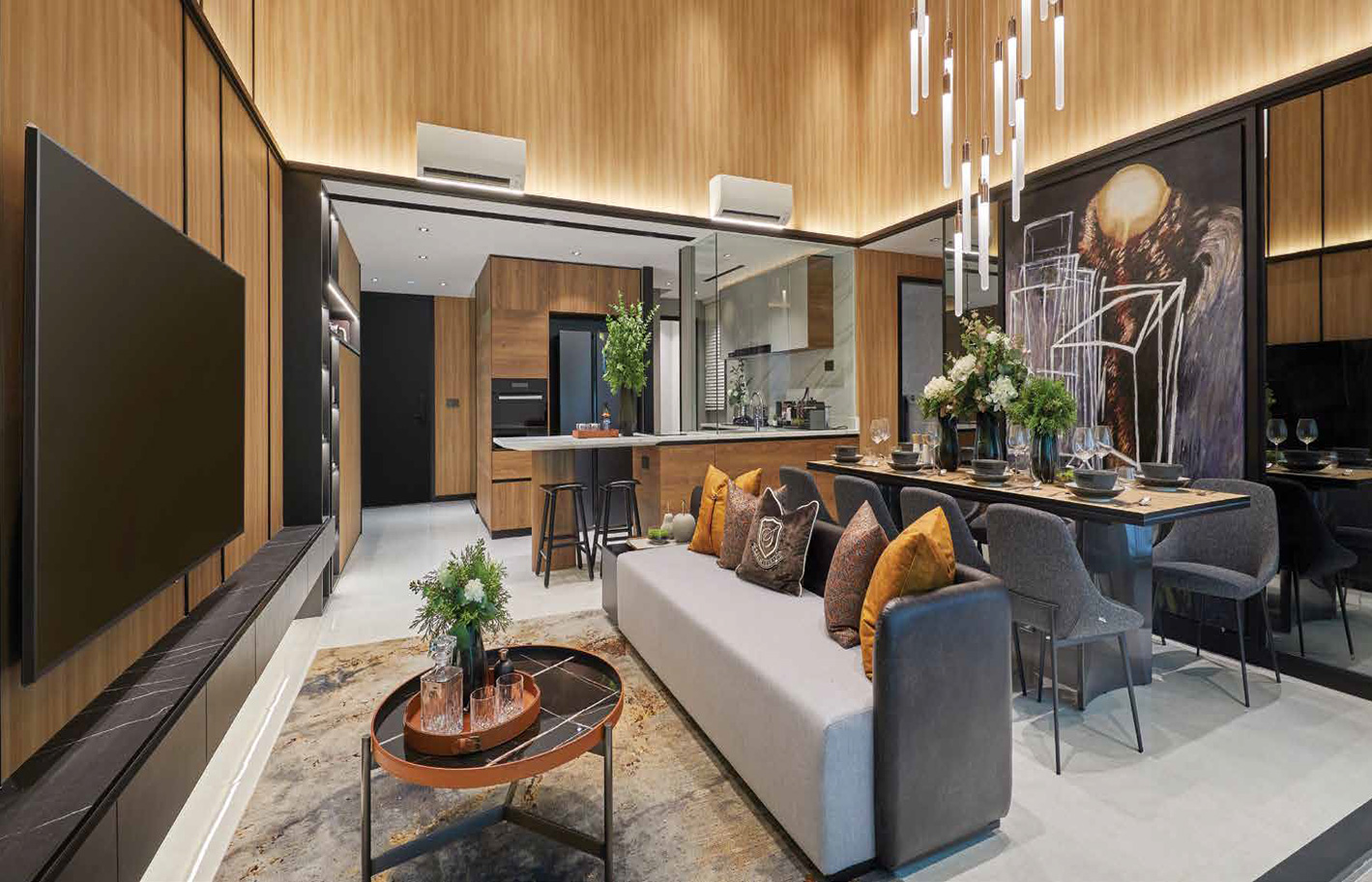 COMING HOME IS A SWEET RETREAT
Quality materials, earthy colours and openness towards nature help define Blossoms by the Park. At the same time, placing comfort and refined aesthetics in the design helps create a thoroughly contemporary home. A digital smart lock from Igloohome ensures safety and security, while keeping access as convenient as possible.
A RECIPE FOR DELIGHT
A showcase of modern sophistication, the kitchen features finely crafted details, with smart kitchen appliances from Kuche bringing a mark of distinction to your home cooking.
EVERY TURN REVEALS ETHEREAL COMFORTS
Space. Place. Materials. These elements create the foundation for the 275 units cleverly curated for residents who prefer life in the innovation lane. Fittings and fixtures from Grohe and Geberit help create an atmosphere of newness in luxurious surroundings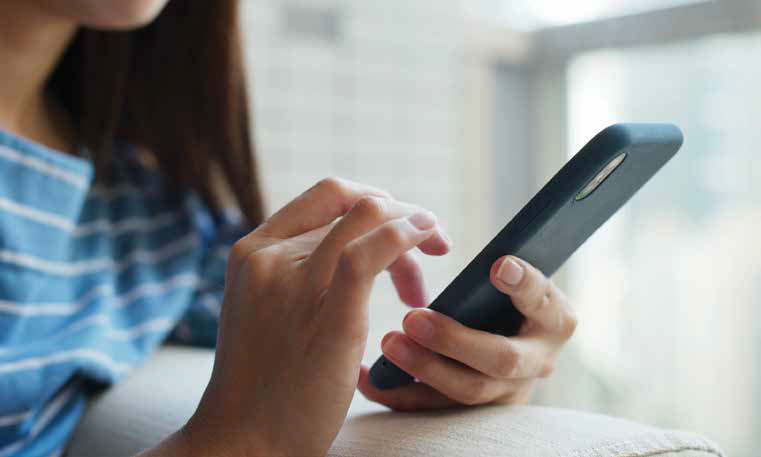 SMART INSIDE AND OUT
Each unit at Blossoms by the Park is pre-wired for an integrated digital system, with in-built digital locks and smart kitchen appliances. Smart facilities integrate technology into your daily lives - bringing you convenience and ease, anytime you want it.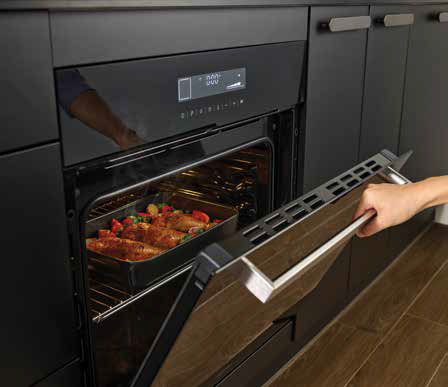 SMART OVEN
Remotely manage your baking with the Smart Oven - with sensors to perfect your dish and help you succeed with your cooking and baking.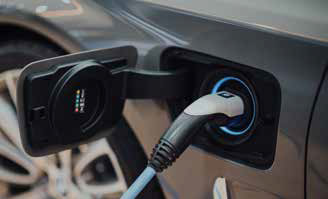 EV FAST CHARGING
Fast EV charging spots ensure you're doing your part for a greener Earth, with a convenient way to charge your electric car – so you can relax, however far you are heading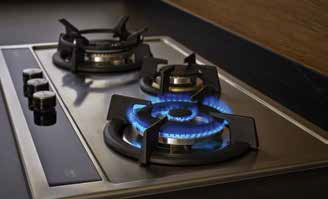 SMART HOOD
The Smart Hood filters water vapour and cooking odours out of the air during the cooking process, while staying integrated with the Smart Hob, giving you a hassle-free cooking experience.