The Watergardens - Enjoy Living In District 27 Singapore
Considering so many different factors when choosing a place to stay, The WaterGardens is really a good choice. The Canberra area is a worthwhile part of Sembawang, where to some of the best residential areas in Singapore. This is an ideal neighborhood for families to live in because everything at your doorsteps.
Canberra is well served with buses and MRT. The WaterGardens @Canberra is located less than 3 mins away from Canberra MRT station. The new MRT provides quick commutes to travellers working in the City centre and to other parts of Singapore. Car owners can also connect to the Seletar Expressway (SLE) via Canberra Link. One of the amenities within a walking distance from The WaterGardens at Canberra is Bukit Canberra. The integrated community hub is located between Canberra MRT station and Sembawang MRT station. Sembawang is undoubtedly every shopper's paradise. The neighbourhood is known for its satisfactory shopping options. The future residents of The WaterGardens at Canberra will enjoy shopping in uniquely designed malls to organized boutiques and a plethora of local shopping centres. Most of the malls are within a walking distance which means travelling time is greatly reduced for the residents.
Canberra is advantageous for young families. Sembawang District has an abundance of schools both private and public. The future residents of The WaterGardens UOL will have plenty of options when picking a school for their kids. Most of the schools are within a walking distance which means that the learners will enjoy unmatched convenience. Parents can easily pick or drop their kids when going or after work. Some of the schools within a walking distance from The WaterGardens at Canberra include Ahmad Ibrahim Secondary School, Jiemin Primary School, Xishan Primary School and Sembawang Primary Schools.
The WaterGardens facilities, site plan & landscape design is newly updated more details. Explore now to not miss any latest information and images!
The Watergardens at Canberra Location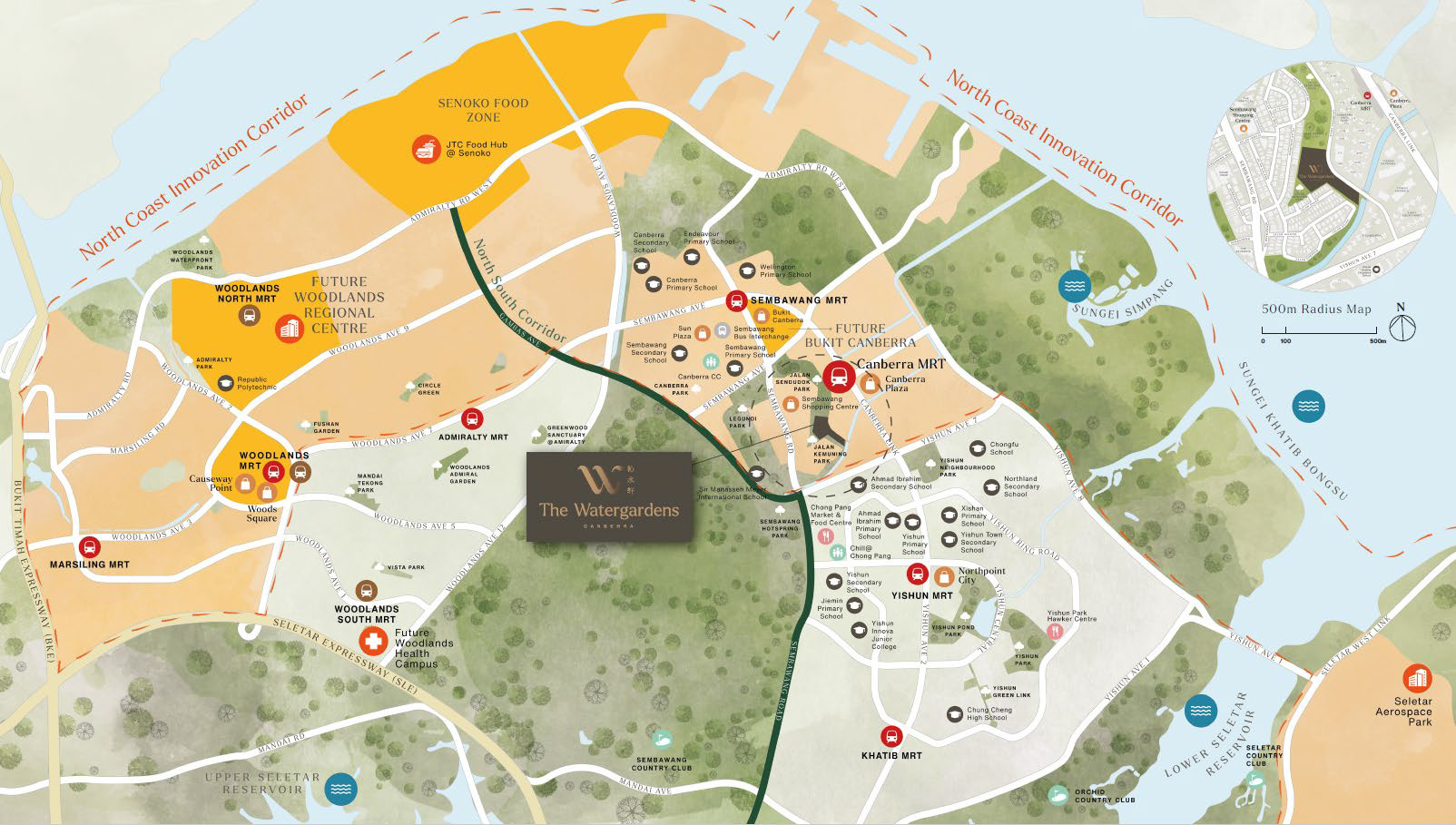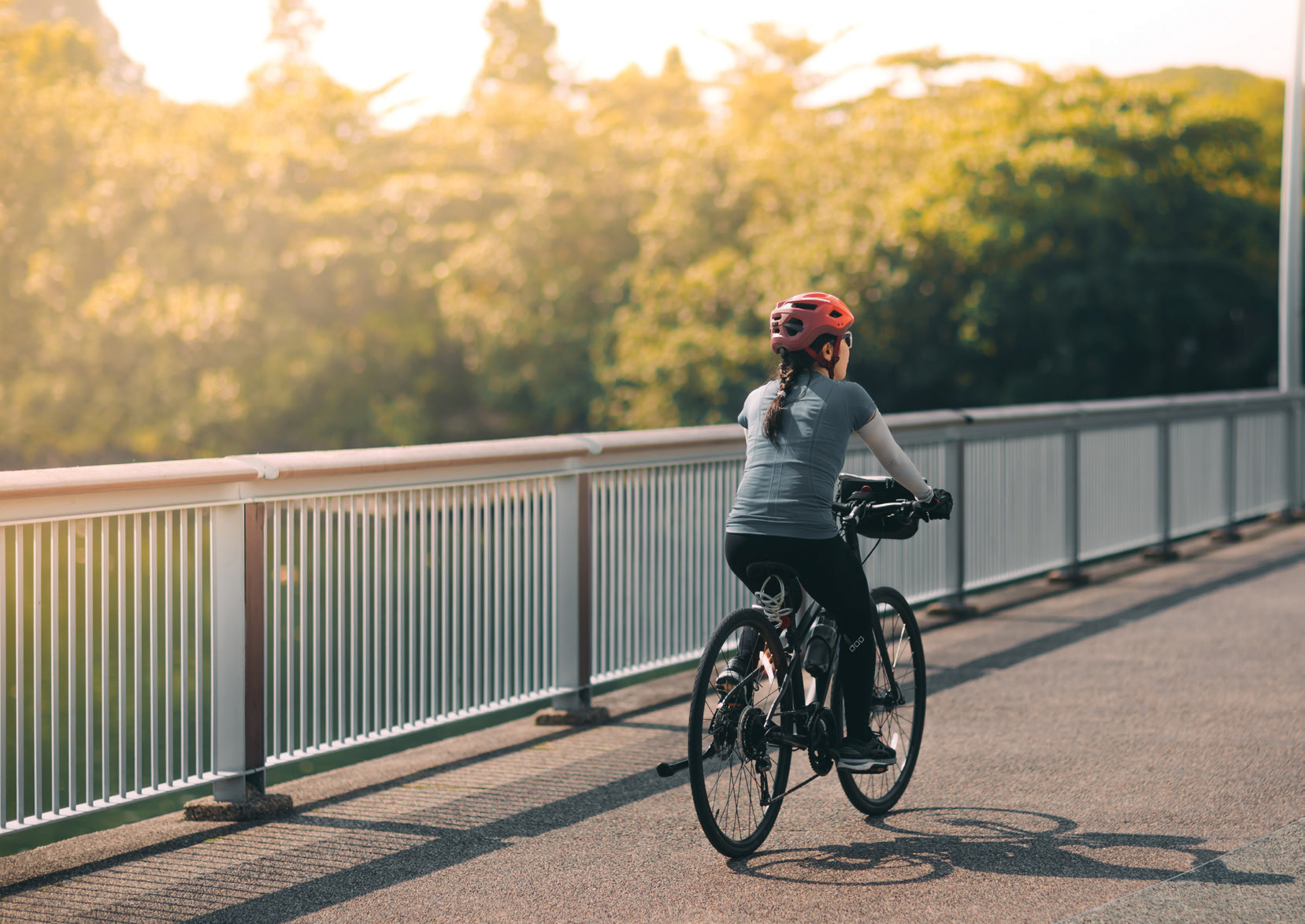 Reach for Conveniences
Home is where we establish habits, rituals and what we love. Form new experiences and journeys in a neighbourhood that is brimming with life and well-connected to many other parts of Singapore. Canberra appeals with its conveniences, being located in the middle of several upcoming facilities, extant nature reserves and retail options.
Connectivity
Education Spaces
Live close to a number of established educational institutions, with a childcare right within the development.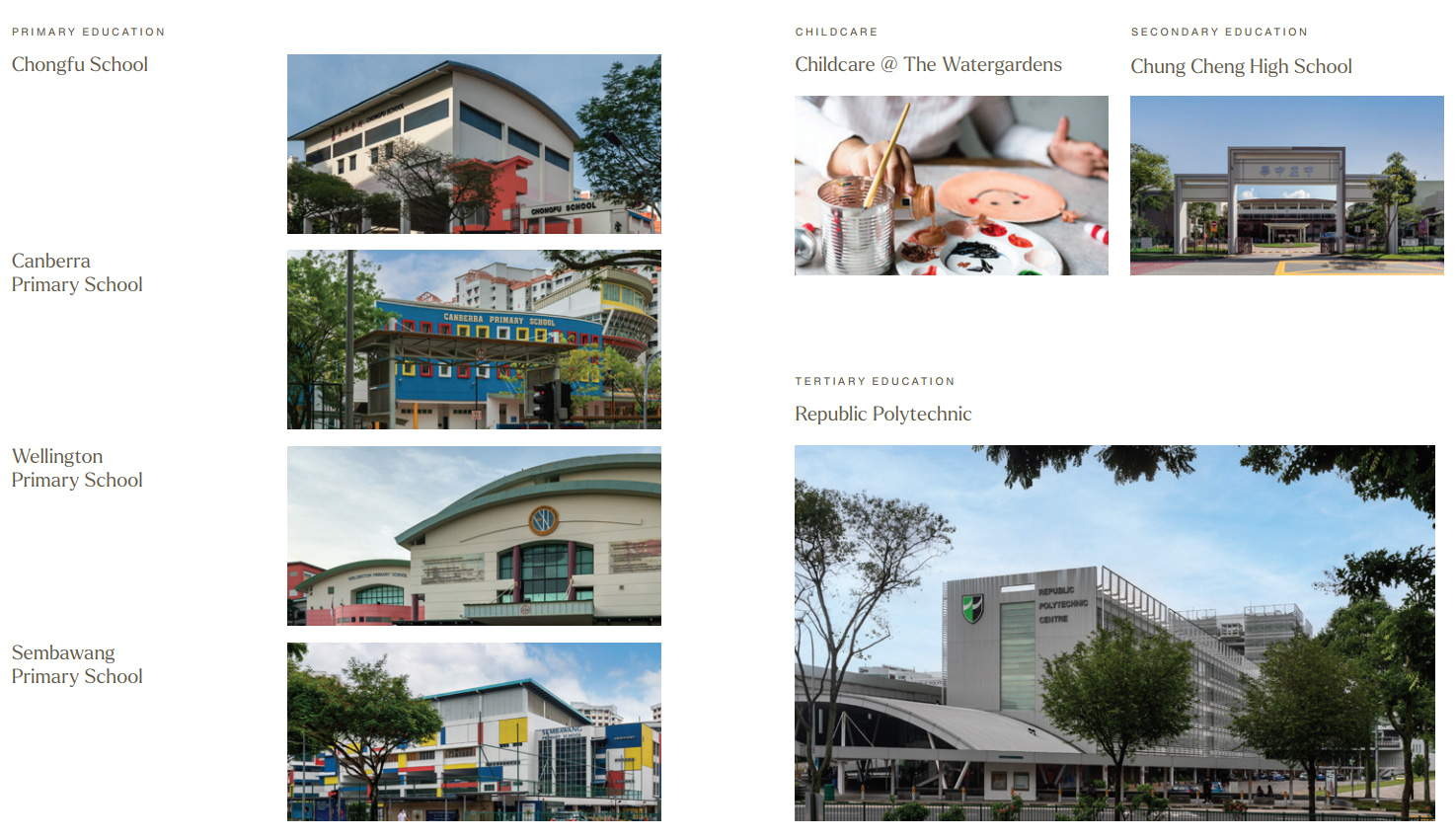 Northern Agri-Tech and Food Corridor
A new economic corridor of the North will strengthen and enhance the strategic ecosystem of Lim Chu Kang's farms, Republic Polytechnic and the Senoko Food Zone to create new opportunities for Singapore's Agri-Food industry. With innovative design and new technology coming together, coupled with changing demographics of the region, the economic growth of the North is expected to accelerate in coming years.
Upcoming Woodlands Regional Centre
The Woodlands Regional Centre is situated within the Northern Agri-Tech and Food Corridor, and will springboard a diverse mix of office, retail, business park and industrial spaces to revitalise the agri-tech ecosystem, bringing many job opportunities to residents of the North.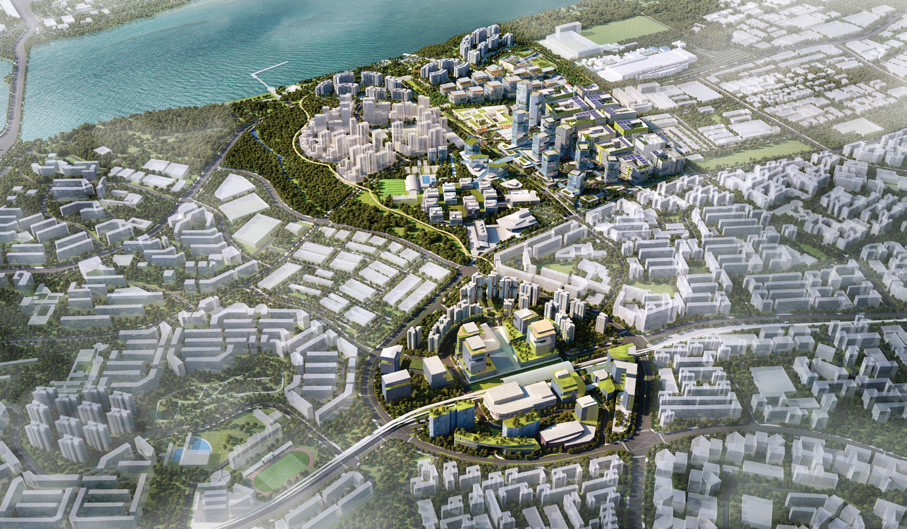 Mixed-Use Development at Woodlands Avenue 2
An upcoming mixed-use commercial development that will house a station on the Thomson-East Coast Line, granting residents faster access to the city.