Immerse Yourself In Natural Style At The WaterGardens
The WaterGardens has a total site area of 27,566.1 sq m and a GFA of 38,593 sq m GFA. It is expected to house up to 455 units with an allowable height of 5 storeys or 35- 50 meters. This development is surrounded by plenty of amenities and facilities that will benefit the residents. A thrilling journey unfolds as you step into The Watergardens. Here, nature and architecture blend together harmoniously. The background for the collection is private corners set against the backdrop of large green trees so you can have relaxing moments right at your doorstep.
The WaterGardens @Canberra is really a great place to live that anyone wishes. Enjoy the freedom in a space that's convenient for you with friends, family and lovers. Relax your mind and body in the swimming pool surrounded by lakeside trees. A relaxing option for those who love to read a book in the lush garden, or another option is to take a stroll along the lush garden path.
Spending time with family is something that comforts you
A few great little experiences for the weekend at The WaterGardens UOL will make you shake off your worries. Building a quality life inside and out with a modern landscape design combining nature, you will have barbecues with your loved ones in a green space. Or work out at the gym, yoga studio, or jog around the area.
Crafted in a variety of sizes and layouts to suit different needs and lifestyles. Take a look at the Layout and Unit Mix to find your best of units.
The Watergardens at Canberra Site Plan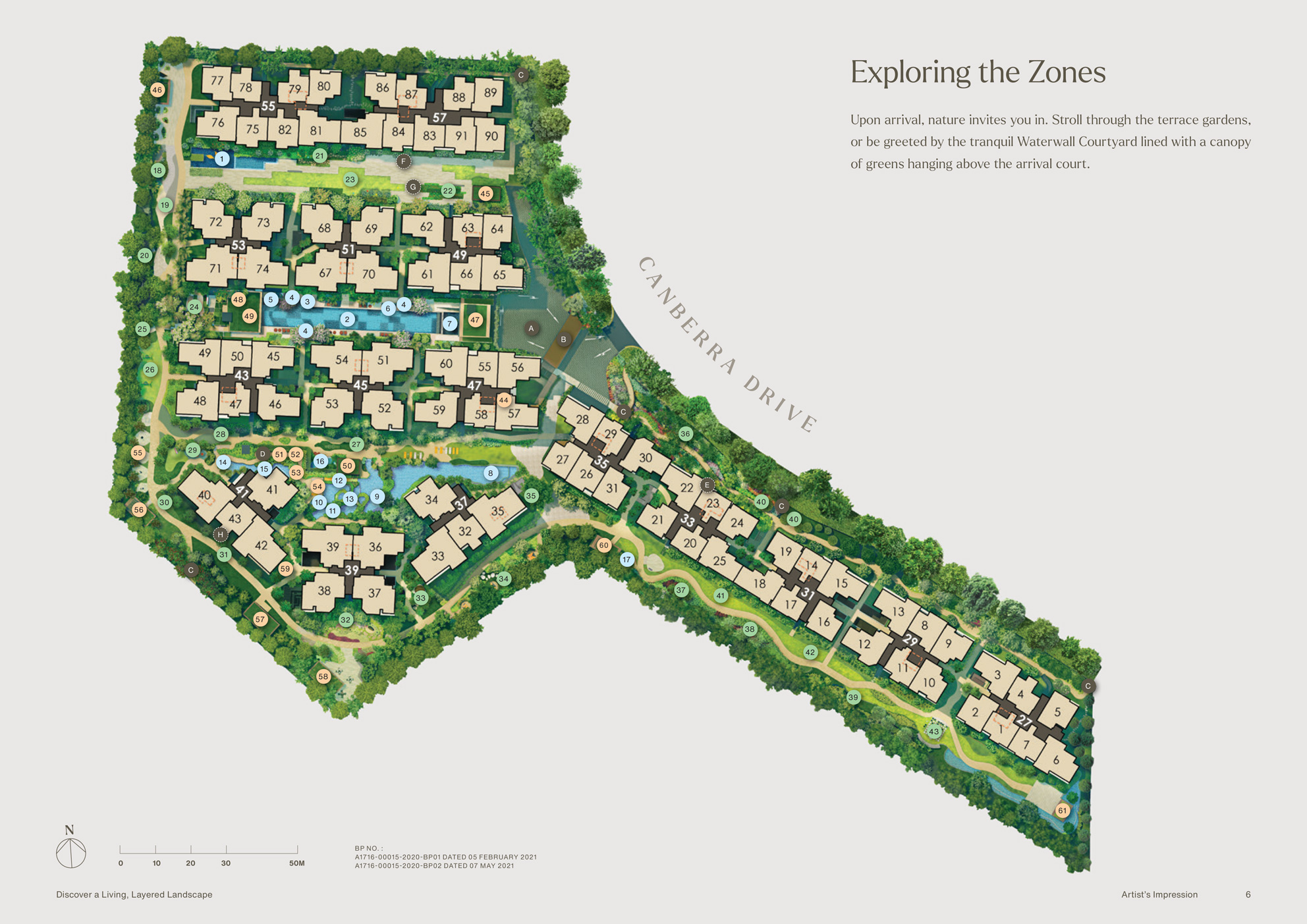 Exploring the Zones
Upon arrival, nature invites you in. Stroll through the terrace gardens, or be greeted by the tranquil Waterwall Courtyard lined with a canopy of greens hanging above the arrival court.
---

Step into the calm. The Watergardens at Canberra beckons you to a whole new realm of quiet amidst invigorating springs. Immerse yourself in an idyllic, sensorial homescape with organic, naturalistic pools encircling lush, enchanting gardens. Live luxuriously with 65 facilities thoughtfully embedded across 3 thematic, immersive zones in a sprawling resort setting. Soak in the petrichor of water and green. You are home.
Discover a Living, Layered Landscape
The Waters
The Gardens
The Social
Fill your senses in a bountiful landscape with 3 thematic zones of 3 distinct characters — The Waters, The Gardens and The Social. Join in a celebration of life expressed in water and gardens, and carve intimate moments with your loved ones. Generous swaths of green and waterbodies amid dazzling facilities await your discovery.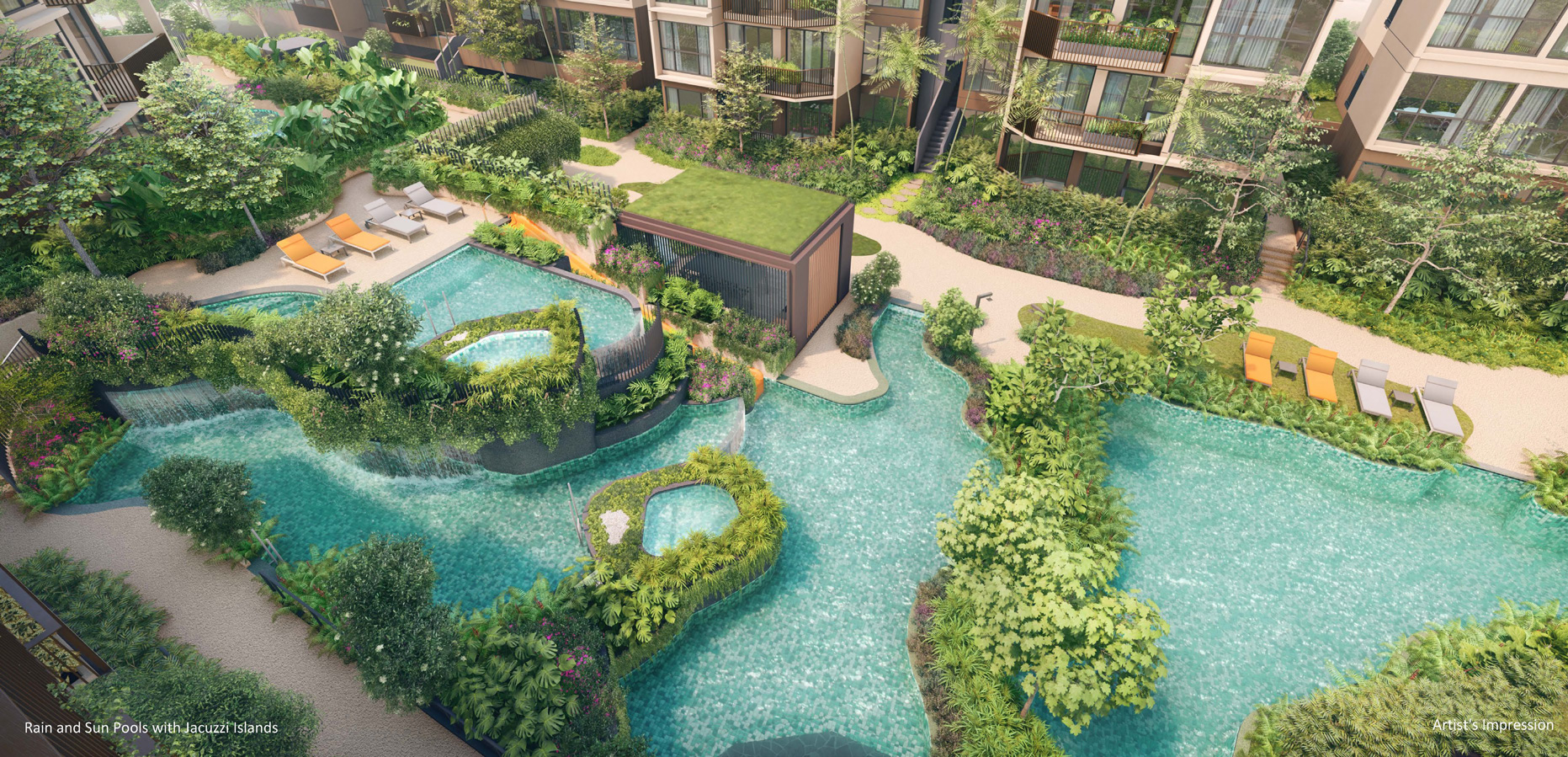 The Water
Water connotes an abundance of life. Listen to the flowing streams as you kick back for some afternoon basking. Or laugh yourself silly splashing about the water with the kids. Take your fitness a notch higher with a lap pool at your doorstep. A wide array of pools offer a place of relaxation and active living all at once.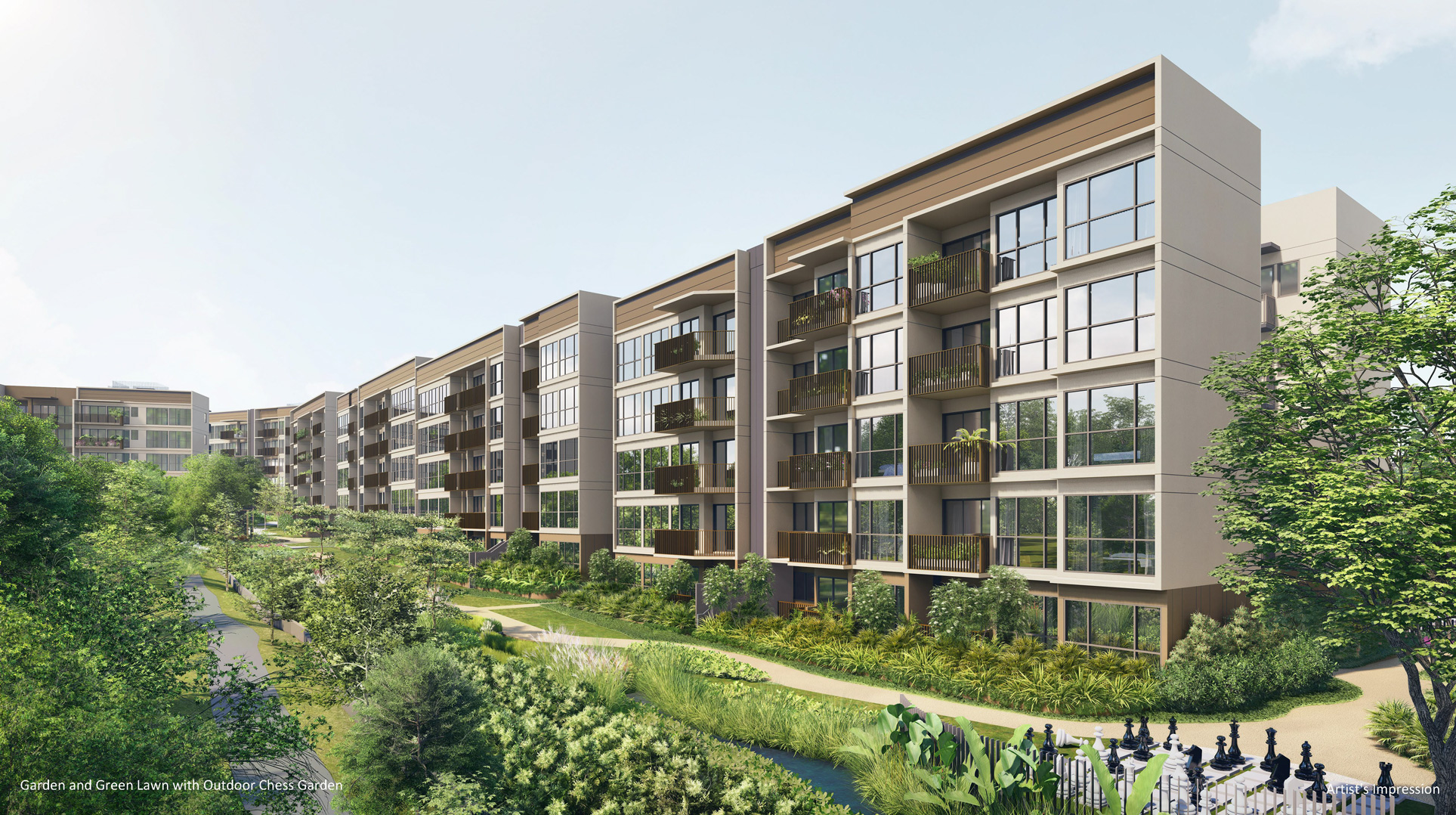 The Gardens
Intimate pockets of gardens and innovative trails create opportunities for socialising, entertaining and exploring. Discover the several landscape elements that come together to inspire an exclusive community that is teeming with life and love for nature.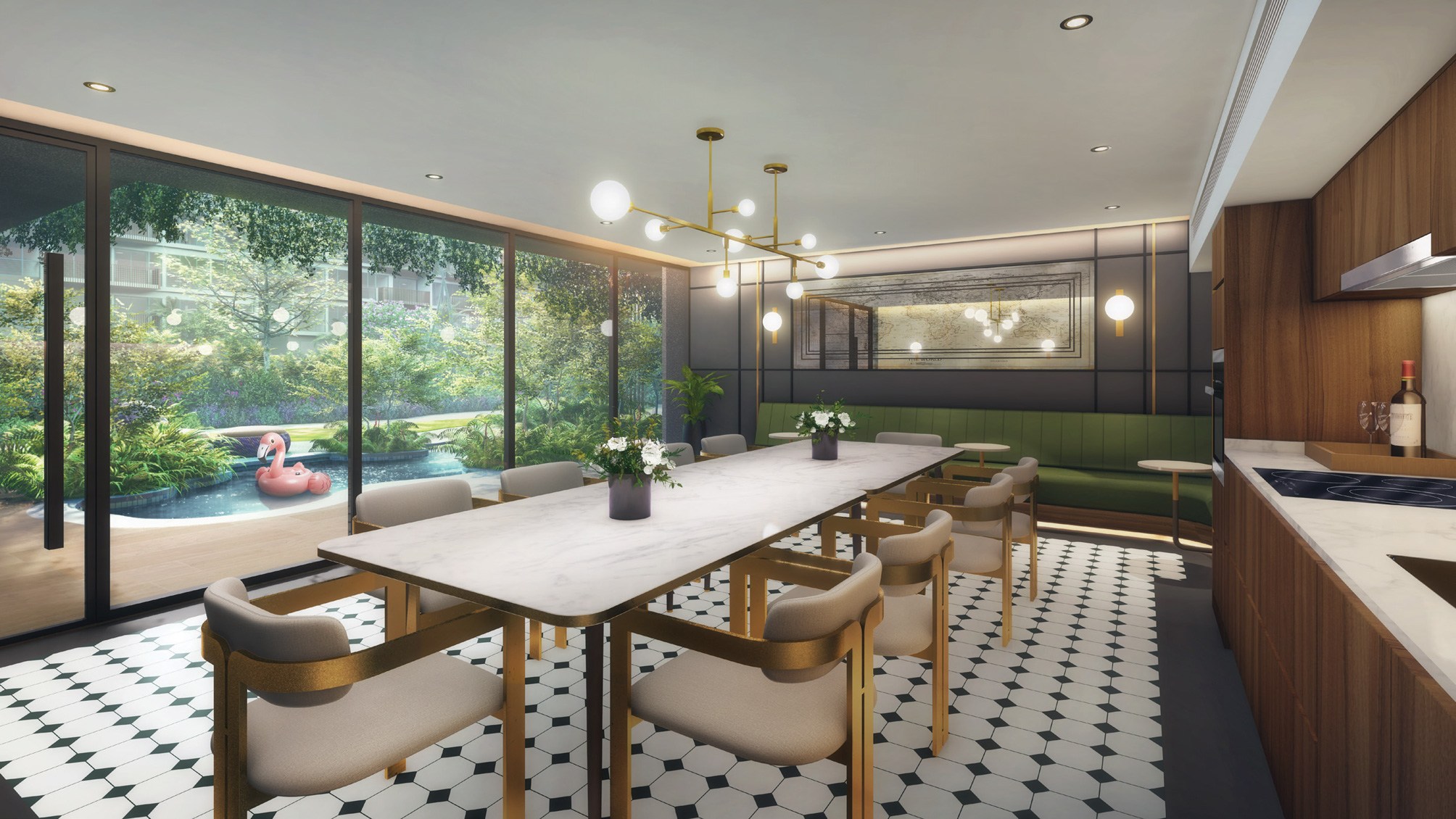 The Social
Be spoiled for choice with a myriad of entertainment settings in The Watergardens. After exploring the picturesque gardens and glistening pools, move your party in for a change of scenery
---
Live in Verdant Luxury
Every home in The Watergardens is a safe haven of comfort and respite nestled in a harmonious landscape of water and green. Nature meets modern living with state-of-the-art facilities and smart home technologies integrated within well-planned interiors. Individuals and multi-generational families alike can find a place of their own in this sublime low-rise, private estate.