Bartley Vue - Unlimited experience at 19 sophisticated facilities
Nestled in the green reserve of Bidadari, Bartley Vue is beautiful and beckons to a life of riverside luxury, and the next, pamper yourself more at the independent establishments here. A lush green garden surrounds the exquisite and dynamic apartment, here you have the choice to try and experience unique with any facilities.
Bartley Vue Condo offers a unique range of facilities, these beautifully landscaped spaces are where you can enjoy a quiet afternoon relaxing among the verdant trees, enjoying an urban farming or enjoying the outdoors. Enjoy a yoga session to soothe mind and body. In addition, you can swim at the 30m swimming pool, located right behind the shady campus of trees and flowers. The subtlety of the pool design in the middle of the forest brings a sense of peace and the mind will be washed after each dive in the water.
If you are a fitness enthusiast, Bartley Vue Residences has 2 areas for you to indulge in. You can have a good workout at the club's Gym or the Fitness Corner area. A fun weekend at the BBQ area, with friends and family eating delicious barbecue and chatting is a precious memory. At this apartment, your complete happiness will be nurtured every day and every hour.
Bartley Vue Floor plans will be available soon to detail the area distribution of each unit in the apartment. First of all, check out the project's Unit Mix and Kitchen Appliances right here!!
Bartley Vue Site Plan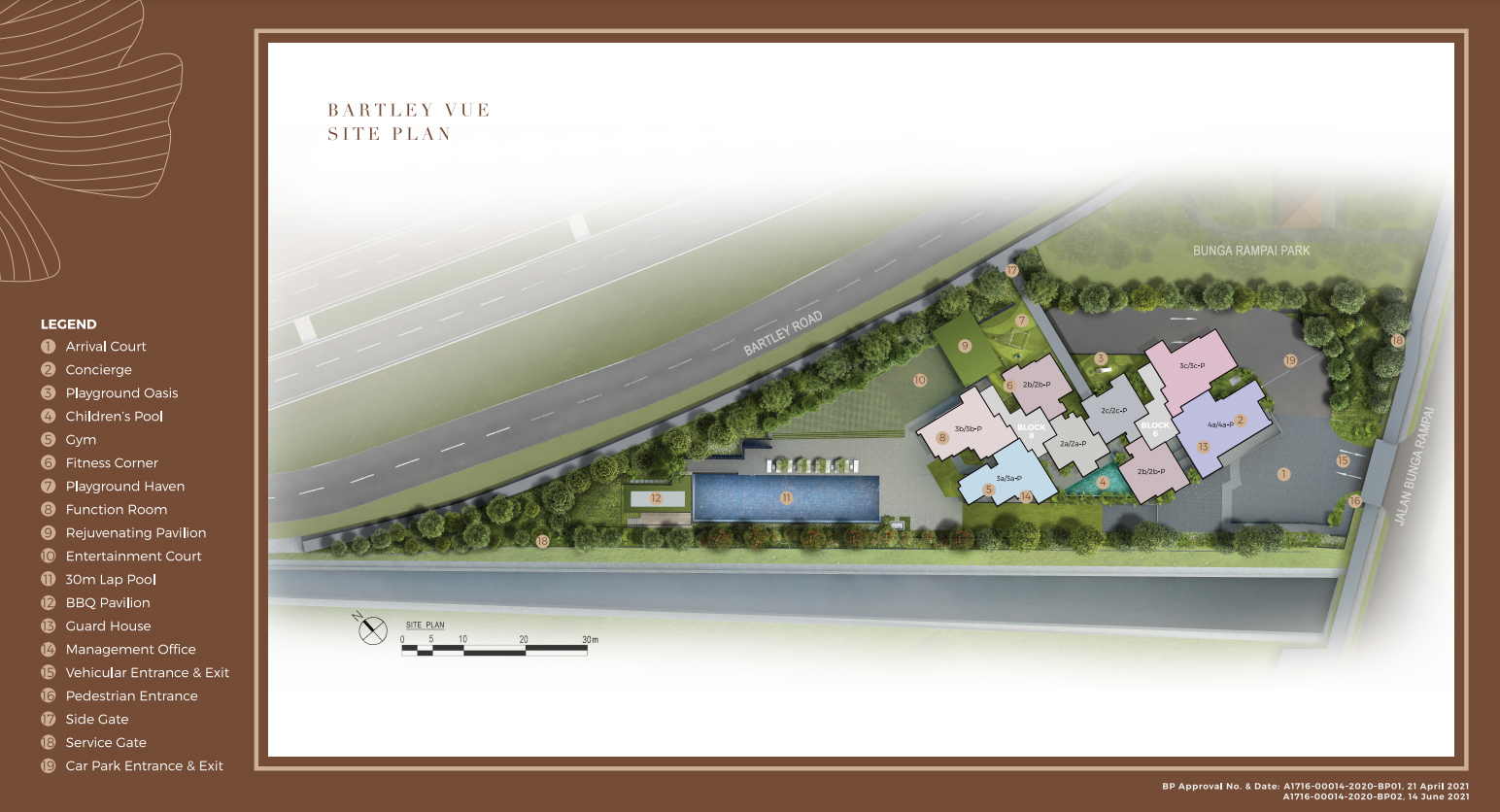 Bartley Vue Facilities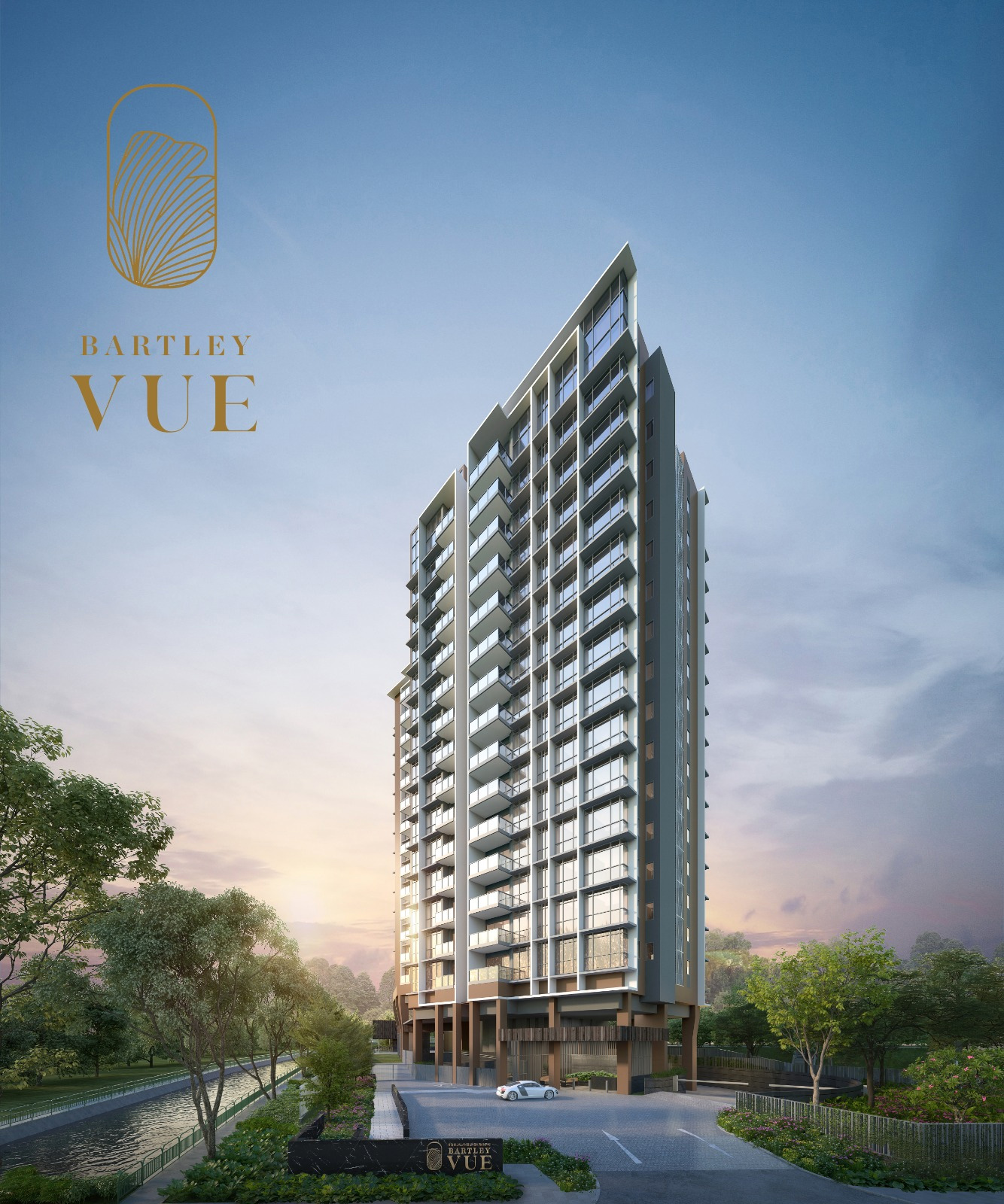 Facilities (For full list of facilities, refer to facility plans)
1. Arrival Court
2. Concierge
3. Playground Oasis
4. Children's Pool
5. Gym
6. Fitness Corner
7. Playground Haven
8. Function room
9. Rejuvenation Pavilion
10. Entertainment Court
11. 30M Lap Pool
12. BBQ Pavilion
13. Guardhouse
14. Management Office
15. Vehicular Entrance
16. Pedestrian Entrance
17. Side Gate
18. Service Gate

Information will be coming soon, please CALL US or REGISTER YOUR INTEREST to get more new updates