Bartley Vue - Unlimited experience at 19 sophisticated facilities
Nestled in the green reserve of Bidadari, Bartley Vue is beautiful and beckons to a life of riverside luxury, and the next, pamper yourself more at the independent establishments here. A lush green garden surrounds the exquisite and dynamic apartment, here you have the choice to try and experience unique with any facilities.
Bartley Vue Condo offers a unique range of facilities, these beautifully landscaped spaces are where you can enjoy a quiet afternoon relaxing among the verdant trees, enjoying an urban farming or enjoying the outdoors. Enjoy a yoga session to soothe mind and body. In addition, you can swim at the 30m swimming pool, located right behind the shady campus of trees and flowers. The subtlety of the pool design in the middle of the forest brings a sense of peace and the mind will be washed after each dive in the water.
If you are a fitness enthusiast, Bartley Vue Residences has 2 areas for you to indulge in. You can have a good workout at the club's Gym or the Fitness Corner area. A fun weekend at the BBQ area, with friends and family eating delicious barbecue and chatting is a precious memory. At this apartment, your complete happiness will be nurtured every day and every hour.
Bartley Vue Floor plans will be available soon to detail the area distribution of each unit in the apartment. First of all, check out the project's Unit Mix and Kitchen Appliances right here!!
Bartley Vue Site Plan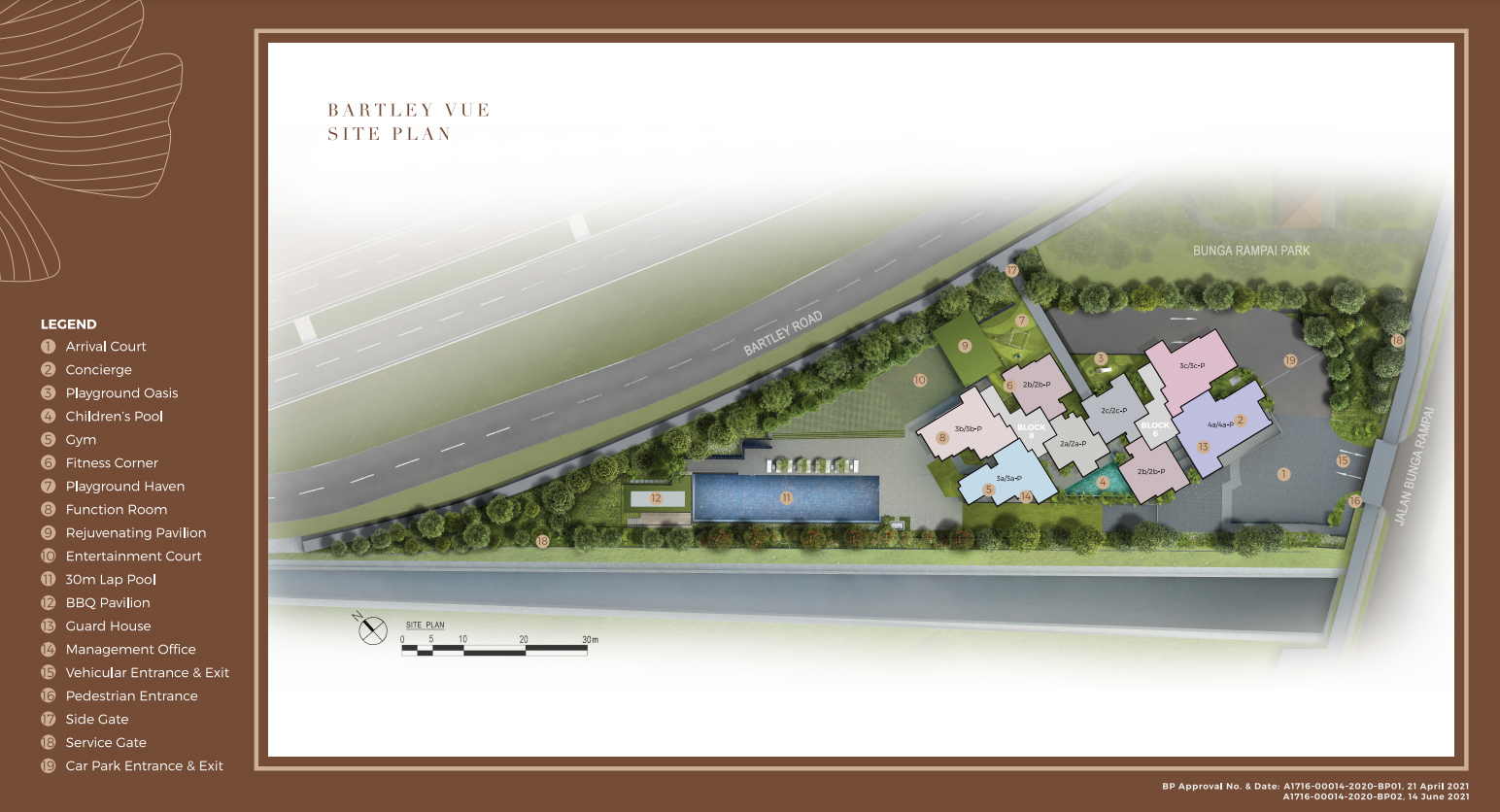 1. Arrival Court
2. Concierge
3. Playground Oasis
4. Children's Pool
5. Gym
6. Fitness Corner
7. Playground Haven
8. Function room
9. Rejuvenation Pavilion
10. Entertainment Court
11. 30M Lap Pool
12. BBQ Pavilion
13. Guardhouse
14. Management Office
15. Vehicular Entrance
16. Pedestrian Entrance
17. Side Gate
18. Service Gate
19. Car Park Entrance and Exit
20. M&E Ventilation Shafts

A. Substation at Basement 1

B. Bin Centre at Basement 1

C. Water Tank at Roof

D. Generator Set at Pavilion Roof
--- Generator Set at Pavilion Roof
Bartley Vue Facilities
DELIGHTFUL SPACE
Home is where happiness begins and at Bartley Vue, everyone in the family can experience the bliss of home complete with the pristine touch of lush greennery.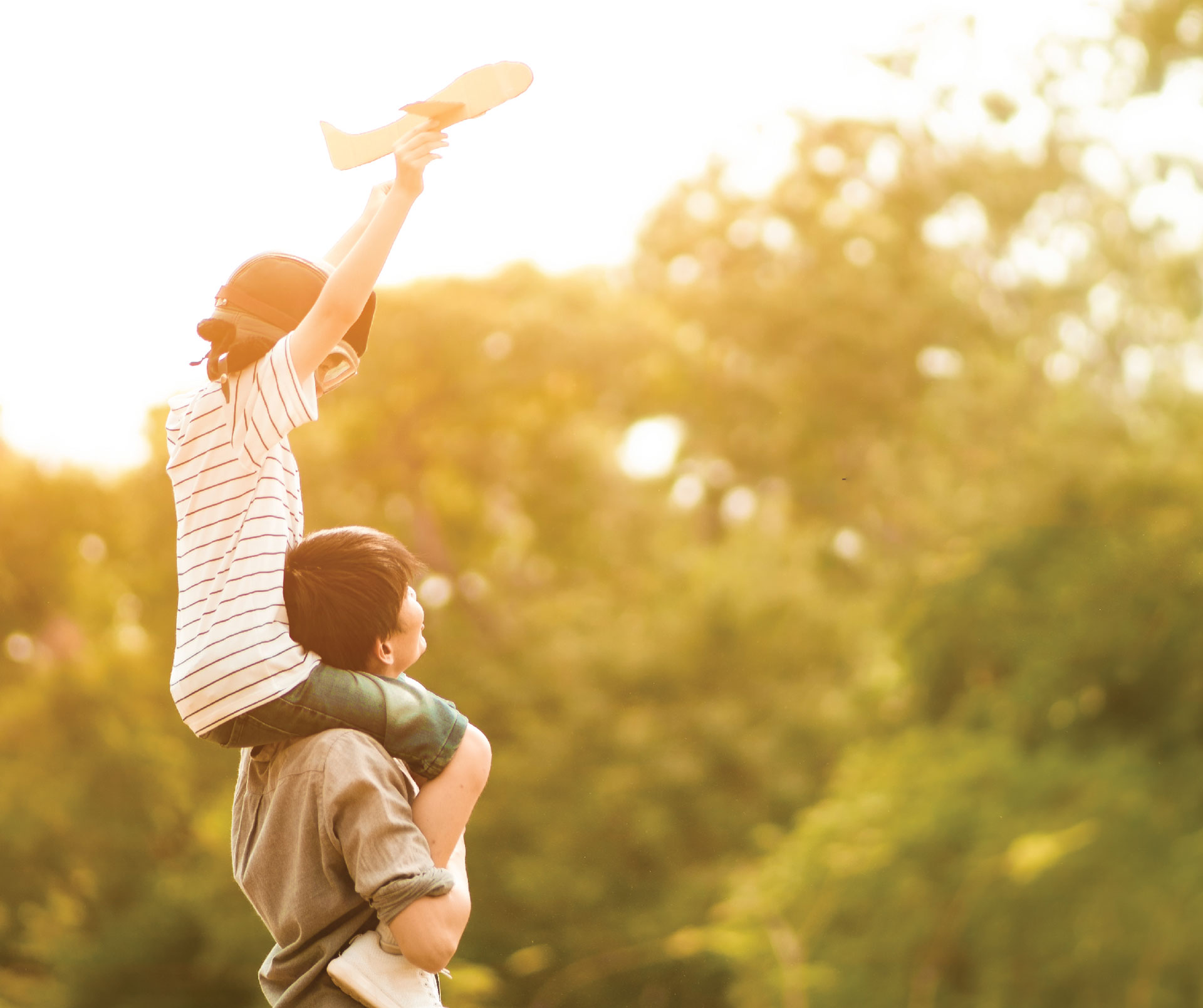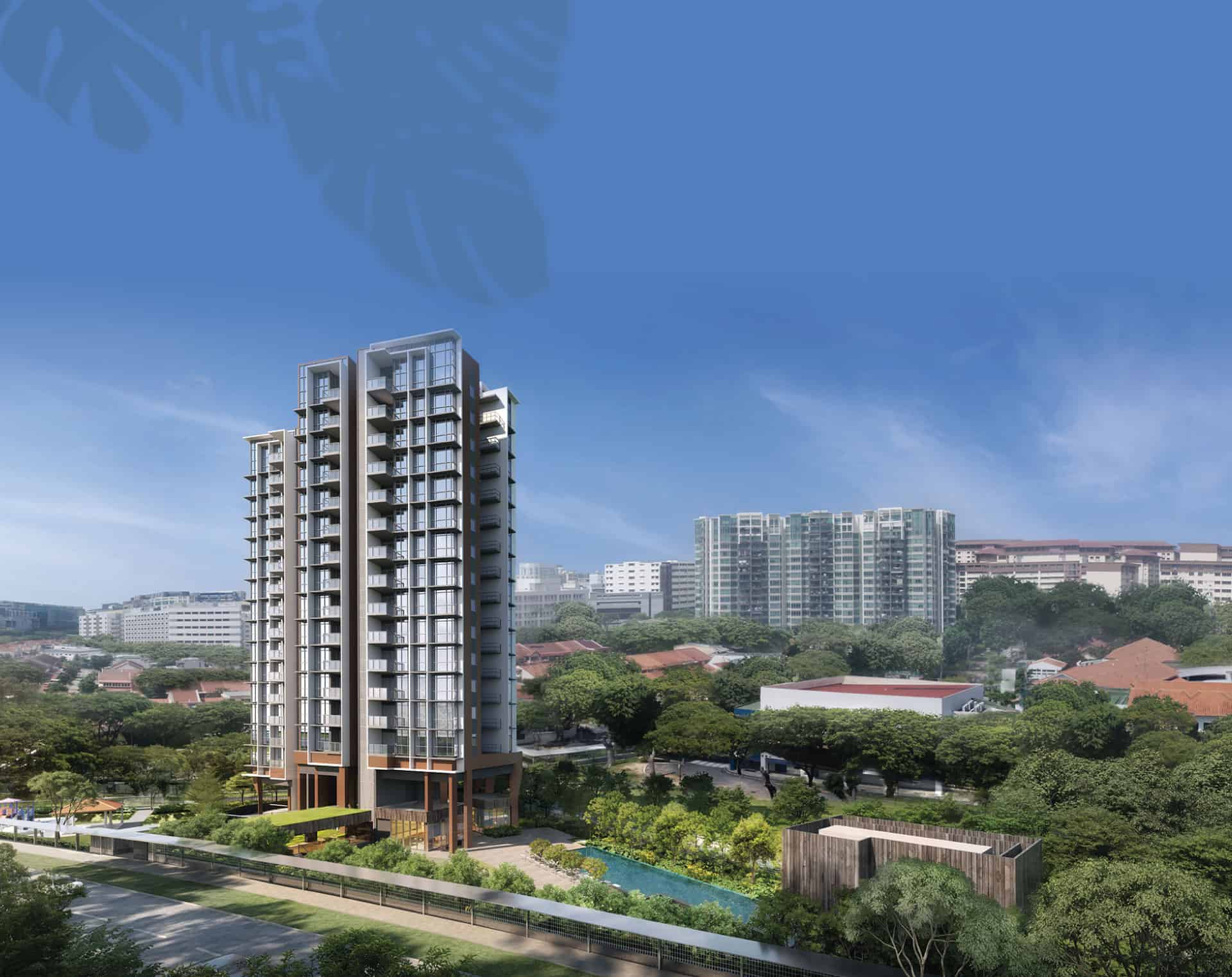 YOUR MODERN IDEAL HOME
POINT-BLOCK | 16-STOREY | 115 UNITS | NORTH-SOUTH FACING
At Bartley Vue, experience modern-day living immersed in nature. The tower blocks with its point block design have North-South orientation to offer a better elevation of its surroundings comprising low-rise buildings and parks.
LIFE ELEVATED
Cocooned from hustle and bustle of the city, return to the inner sanctum of Bartley Vue. Where the Arrival Court beckons invitingly, offering a warm and graceful welcome to residents.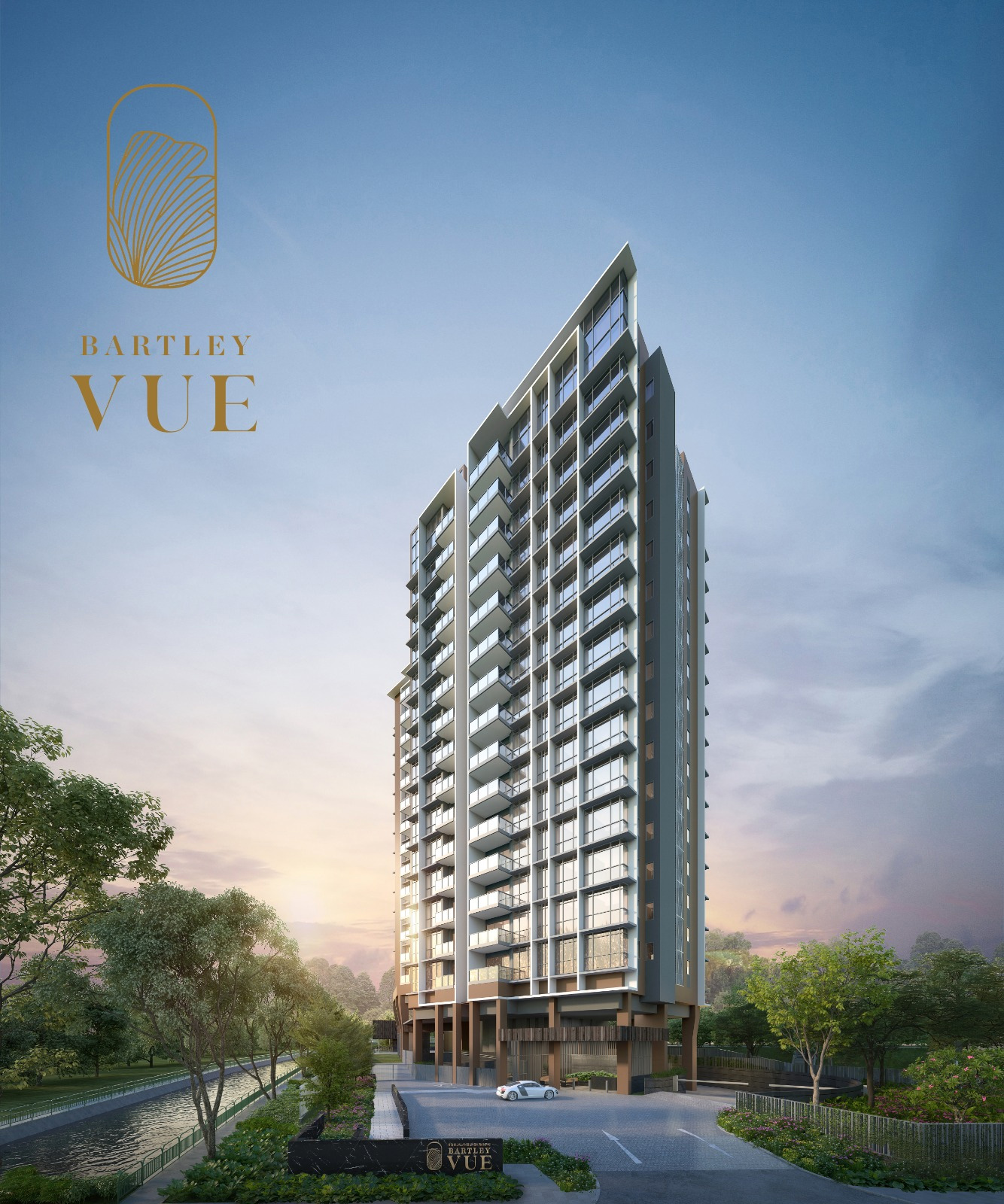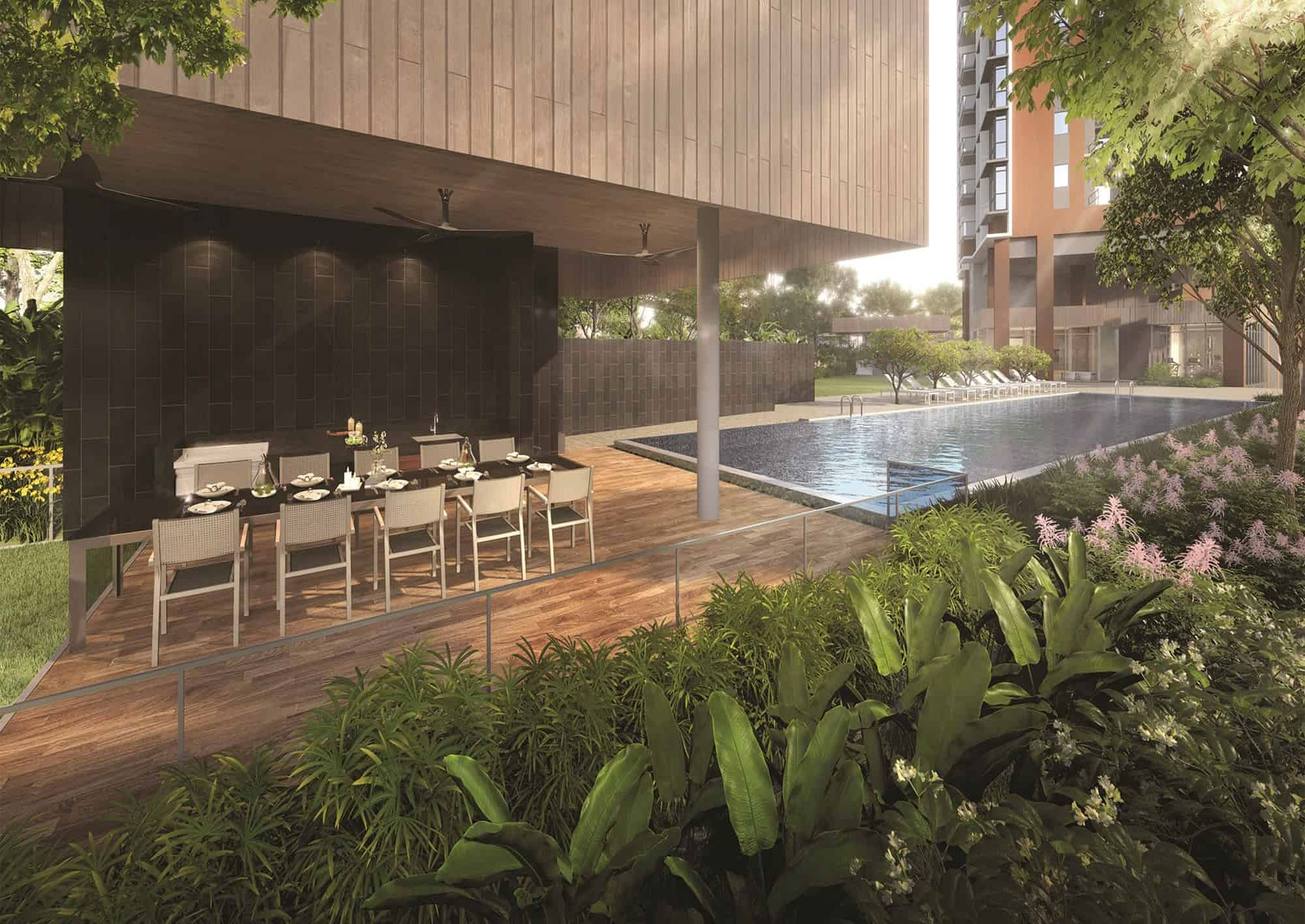 EXEMPLARY RECREATIONAL FACILITIES
Cultivate a healthy and active lifestyle at the Fitness Corner where the adults can exercise while the little ones can enjoy themselves at the playgrounds.
The landscape of greenery adds a touch of tranquillity to the atmosphere of the Rejuvenating Pavilion. Where the BBQ Pavilion is the ideal setting for lively garthering while enjoying a meal together with friends and family.
ILLUMINATE THE SOUL WITH INDULGENCE
Located in the center of the landscape, the Entertainment Court creates a seamless link between the different recreational areas - a meeting point where leisure can be enjoyed together.
Poolside serenity can be enjoyed by the 30m Lap Pool whereas the chilren's pool is suitable for chilren to have a splashing good time.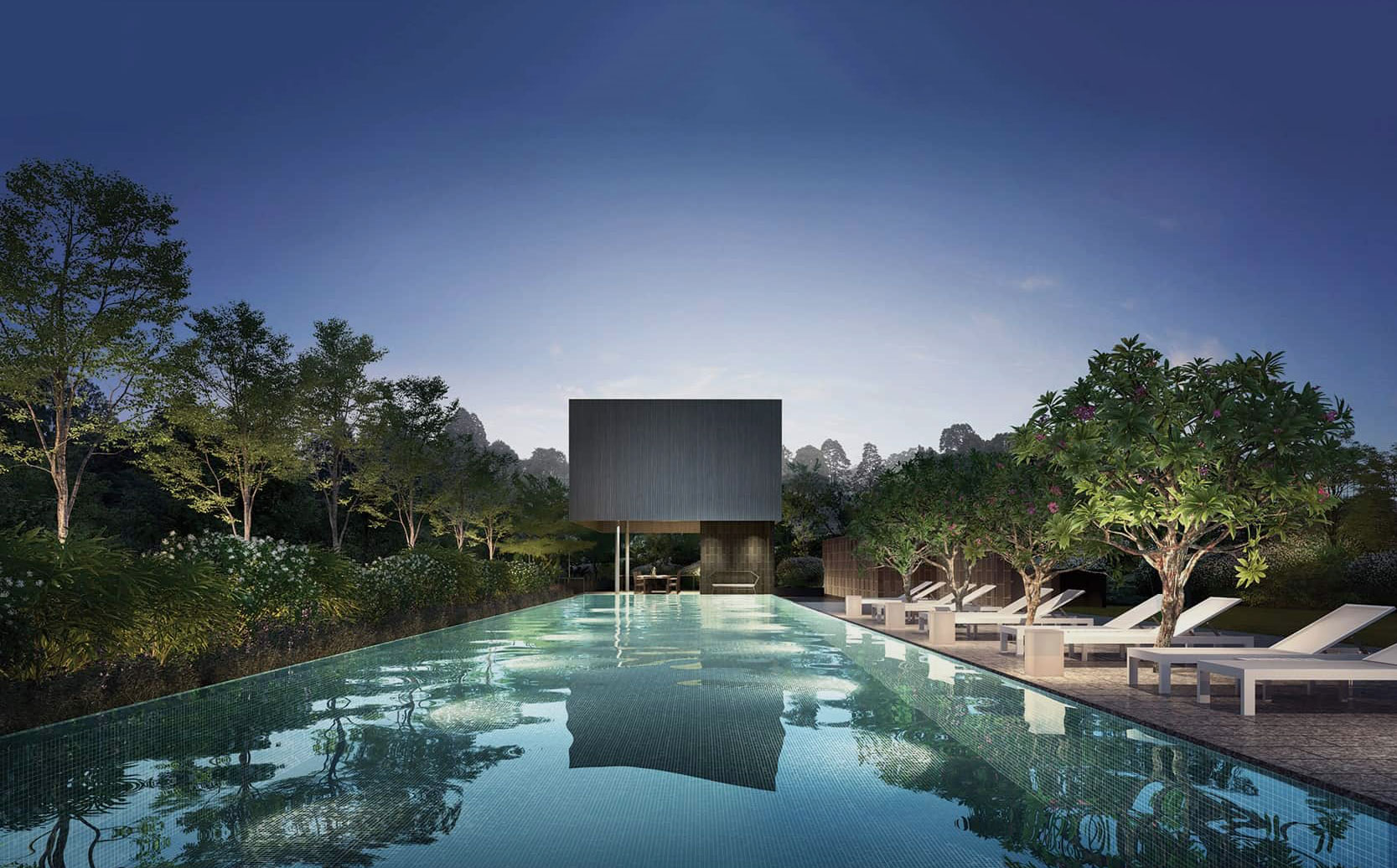 WELL-PLANED SPACES OF LEISURE
EXEMPLARY RECREATIONAL FACILITIES
Bonding moments of togetherness & celebration can be enjoyed at the Function Room. From potluck parties to intimate family gatherings discover the ideal ambience that makes everyone feels right at home. Enjoy the active moments of working out at the Gym and boost your physical well-being as well.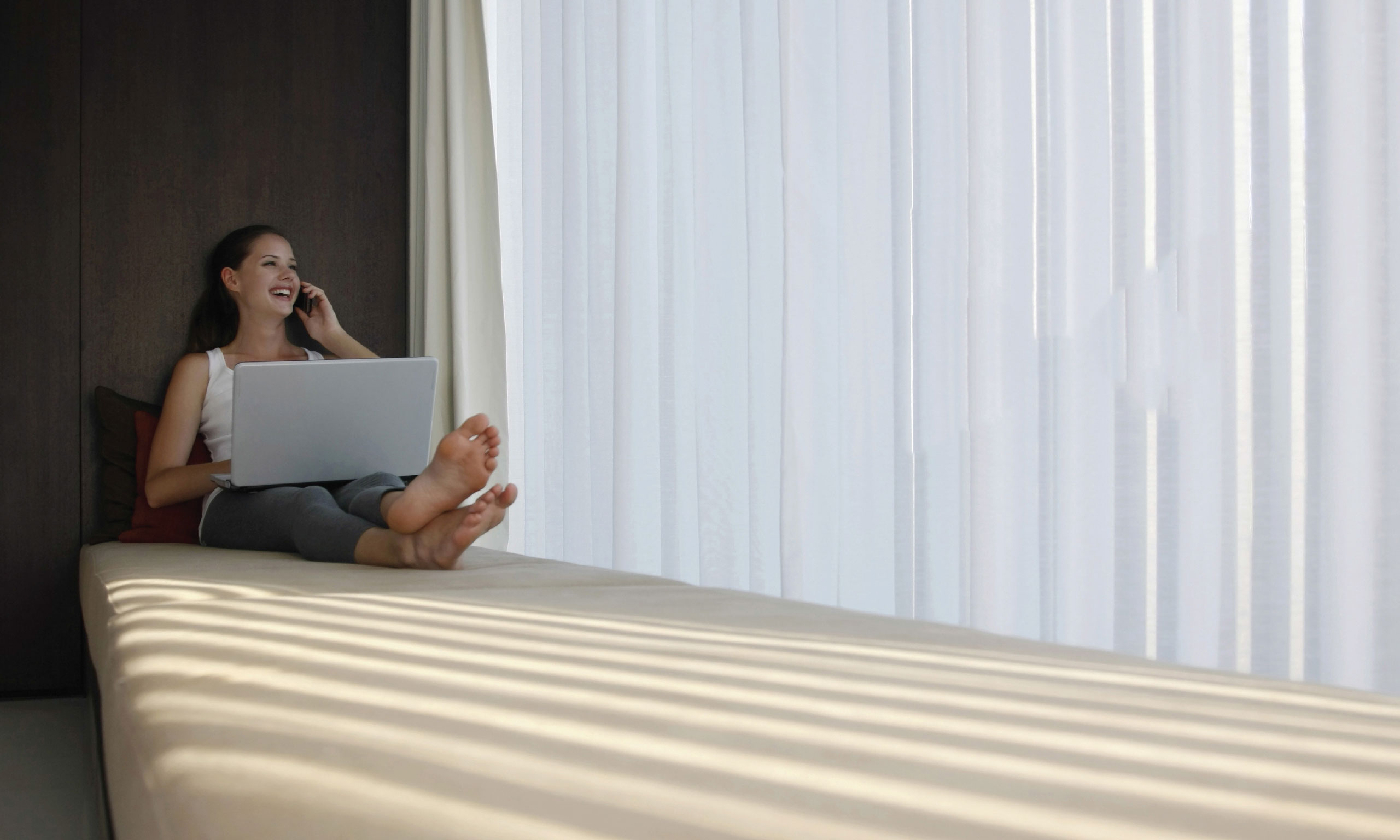 DELUXE SPACE
The living spaces are thoughtfully designed for the comfort of everyone in the family.
COMFORTABLE FAMILY LIVING SPACES
Each home within Bartley Vue is thoughtfully designed to inspire comfort throughout every corner The living spaces also offer practical layouts that are flexible enough to accommodate the lifestyle needs of everyone in the family.
MORDEN COMFORT OF SMART-READY LIVING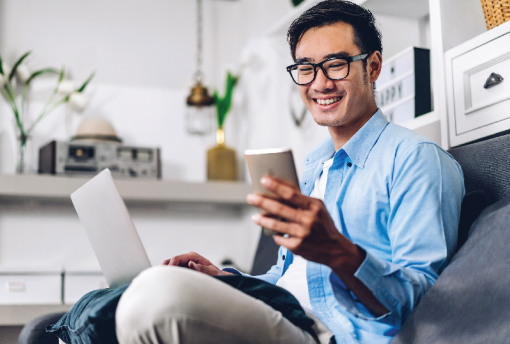 MODERN CONVENIENCE AT YOUR FINGERTIPS
Embrace a keyless entryway, seamlessly integrated with digital biometric features for added ease and comfort.
A TOUCH OF CONVENIENCE
Discover a new generation of water heaters designed for your well-being. Accessible via your smartphone, take control of the temperature while monitoring your energy consumption for smart living
SATISFACTION OF LIFESTYLE CONVENIENCE
Return home to a rejuvenated space with cooling comfort. Take control of the air-conditioner units from the convenience of your smartphone
IDEAL SMART LIVING
Experience practicality and service at your doorstep, with designated locker